A free VPN is a good way to learn if you'd like to commit to a full, premium service. There will be definite limitations, but you should expect to be protected while browsing and your personal information kept private. That said, when looking for the best free VPN provider, we always encourage our readers to err on the side of caution.
We've been testing virtual private networks (VPNs) for years and have developed security and speed tests to give us great insight into how VPNs work and how to tell if they're secure. We conduct our tests multiple times throughout the year to stay on top of any changes, good or bad and let you know quickly what we've discovered.
There are several free VPN services we can recommend with peace of mind that will give you a taste of the kind of security, privacy, and streaming benefits you can expect from this innovative piece of software. In addition to our free picks, here are our three favorite VPNs overall.
Top Paid VPNs
Using a free VPN comes with limitations. You won't be able to use it as often as a paid subscription, or on as many devices. You can expect slower speeds and some benefits, like tv streaming and torrenting, to be severely restricted or not available at all.
If you need a VPN with more bandwidth, or additional security features, or for a specific task a free VPN can't tackle, here are the best VPNs found on most of our best VPN guides.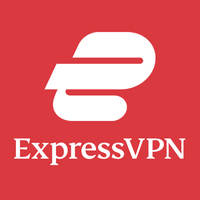 1. ExpressVPN: the best VPN service hands down
From all our testing, we've concluded that our #1 choice is ExpressVPN. It lets you forget any security concerns and has the benefit of 24/7 customer support.
We didn't have any problems accessing all Netflix regions and other popular streaming sites. Signing up with ExpressVPN gives you a 30-day money-back guarantee (no questions asked) if you change your mind. T3 readers can also bag 3 months extra free with an annual plan, and a full year of cloud storage free.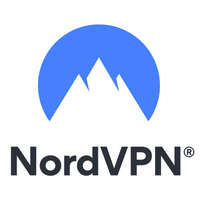 2. NordVPN: top-class VPN that's hot on security
A huge name on the scene, NordVPN has long been a strong contender. It doesn't quite rival ExpressVPN on features, but if you're looking for a very happy medium, it's one to check out.
NordVPN adds a few extra tools to give you extra protection. These include antivirus, ad blocking, and the ability to double encrypt outgoing data. Its monthly rates are reasonable making NordVPN a good overall value.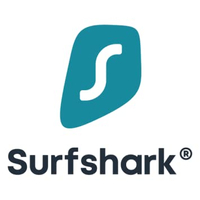 3. Surfshark: fast, feature-packed, affordable
You don't have to pay through the roof to get a good VPN - Surfshark is proof of that. With a range of great features, streaming service unblocking capabilities, you can subscribe for as little as $2.59 per month.
Other perks of using Surfshark are servers in an impressive 100 countries, tv streaming unblocking, and some of the fastest connection speeds. You can also give it a try risk-free with a 30-day money-back guarantee.
The problem with free vpns
We advise you not to stray from our top free VPNs below, but there is an important reason for this. While free plans come with their limitations to tempt you into splashing the cash and paying, these free VPNs are funded by their paid-for counterparts, giving reassurance that their services are safe and secure to use. Alternatively, where free VPNs aren't funded by their subscribers, there is a big question mark over how these services can maintain their infrastructure. Often, the case is by selling your data to third parties - ergo, not so private.
Other restrictions you can expect with a free VPN are limited data plans with most apps allowing around 10 Gb per month, restrictions to one or two devices using the VPN, and very limited servers. If you need a VPN server in a specific country, there's a good chance you won't find one supported by a free VPN.
For VPN tasks beyond secured browsing, it's hard to find one that supports torrenting or tv streaming for example. A few may offer this, but with the data restrictions, you may not be able to do more than send a single file or watch one movie each month. If these are things you need or want to do more often with a VPN, we recommend choosing a paid option.
The best free VPNs in 2023
Subscribe if:
✔️ You need unlimited data: Proton VPN gives you unlimited data usage each month.
✔️ You want a proven secured VPN: this service allows independent audits and has open-source apps for anyone to see.
Don't subscribe if:
❌ You need servers in more countries: there are only three country locations offered with this VPN, and the UK isn't one of them. Try TunnelBear for more server locations.
❌ You want to torrent: Proton VPN isn't the best free service for P2P transfers. Hide.me has more tools and configurations for this.
Bottom line ⭐⭐⭐⭐⭐
🔒 For fast connections and no data limits, Proton VPN Free is the one to get. You will be limited to a mere 3 server locations, though.
Want to learn more?
Read our Proton VPN review to learn more about how we tested this service and all the security features it includes.
When put through our rigorous testing in search of the best free VPN, it was ProtonVPN that cinched the top spot, climbing up the list as the most competent service. This is in part because it works well on multiple different platforms, including Linux with a graphical user interface (GUI) rather than a command line interface (CLI).
You will have to register to gain access to the free service, but one of the most exciting elements of ProtonVPN is it comes with an unlimited data package. This means you'll be able to use it without being careful about the amount of gigabytes used per task. Admittedly this would make it an ideal free option for a streaming VPN. However, with ProtonVPN you can only benefit from its great track record of streaming unblocking when opting for its Plus plan.
▶ Get ProtonVPN Free for unlimited, secured VPN access
For a free service, there are also a handful of decent features including Auto-Connect, custom DNS servers, Split Tunneling, and IPv6 encryption. While a more limited list than you'll find on its other plans, this is a great starting point. Better still, ProtonVPN uses open-source code for all its apps and allows anyone to look at it. if you find potential issues, ProtonVPN welcomes the feedback and, in our experience, is really quick to address concerns.
Offering a straightforward app to boot, ProtonVPN definitely offers one of the more fully-fledged experiences when it comes to a free VPN - though it's nowhere close to what a premium VPN can offer. Luckily its paid-for plans offer one of the best experiences of a VPN, making this a great stepping stone before you choose to fully commit.
There are some definite sacrifices you'll have to make if you choose this free VPN. To begin with, ProtonVPN limits you to three server locations. There are in the US, Netherlands, and Japan. If you're okay limited to these server locations, you won't need much more from this service. However, if there is a specific country you'd like access to, check out PrivadoVPN or TunnelBear. Both have a good list of servers in a lot more country locations.
Another drawback is while there are plenty of great options, configurations, and tools available, ProtonVPN isn't the best for torrenting. To be honest most free VPNs aren't equipt to handle P2P transfers because of the restriction of the tools and data limits included. However, Hide.me does have a few good torrenting tools if you need a free VPN for this and don't plan to do much of it after one or two transfers.
Swipe to scroll horizontally
Proton VPN test results:

| Attributes | Notes | Rating |
| --- | --- | --- |
| Design | Beautiful dark mode that's easy on the eyes | ⭐⭐⭐⭐⭐ |
| Ease of use | Apps are uncluttered, though mobile is easier to use than desktop | ⭐⭐⭐⭐⭐ |
| Performance | Speeds are impressive for a free VPN, once you're connected | ⭐⭐⭐⭐⭐ |
| Unblocking | No unblocking for free users, but everything is available with paid subscriptions | ⭐⭐⭐⭐⭐ |
| Security and privacy | Uses strong encryption plus has open-source apps for anyone to take a look | ⭐⭐⭐⭐⭐ |
| Customer support | Email support is available but getting ahold of an agent is hit or miss | ⭐⭐⭐⭐⭐ |
---
Subscribe if:
✔️ You want to watch Netflix: this is one of the only free VPNs that unblock Netflix.
✔️ You need more than one server option: there are 12 server locations in 11 countries for you to connect to.
Don't subscribe if:
❌ You want unlimited data: technically you do get unlimited usage with this VPN, but speeds will be substantially slower once you reach 10 GB. ProtonVPN is a true unlimited VPN.
❌ You want an audited VPN: independent audits aren't allowed by PrivadoVPN.
Bottom line ⭐⭐⭐⭐½
🔒 PrivadoVPN Free unblocks Netflix and other streaming services, though limits how much you can watch with a 10 GB monthly data allowance.
PrivadoVPN offers a powerful free VPN with a network of servers that sits on the bigger side than most of its other free peers. While admittedly not huge, its 12 server locations stretching across 11 countries certainly give the likes of Hotspot Shield a run for its money with its dismal single server.
With some of the said servers based in the UK, US, and Canada, too (as well as Germany, France, Mexico, and the like) this is certainly a great start. Add this to its very healthy 10GB of data, and users should be able to see themselves able to stretch the allowance from month to month and able to carry out various tasks while enjoying the added protection a free VPN looks to give.
▶ Download PrivadoVPN Free and start streaming today
You'll need to sign up to use PrivadoVPN's free tool, though you won't have to offer up any payment details. You do need to provide an email address, verify that email, and then the download will start. PrivadoVPN gives you a username and password. Be sure to keep these in a safe place because if you lose your password (and it's not an easy one to remember) you'll have to reset it the next time you try to log in.
Once you've installed PrivadoVPN, you can make the most of a few features, as well as configuration options. The free plan allows you to choose between IKEv2, OpenVPN, and WireGuard protocols. Added protection comes in the form of its Kill Switch, as well as Auto Connect.
Connection times were a little slow, averaging around 15 seconds. However, once connected, we experienced speeds up to 350 Mbps, which is impressively fast for a free VPN. The app is nice to look at, but there is a lot to take in. When it's first downloaded, you're given a brief tour of each of the icons and tools on the dashboard, but there isn't too much more explanation once you get into the app. For example, the app is set to automatically choose the best protocol when you connect but gives you the option to choose one, also. There isn't a lot of information about which one to use or why. The same goes for other settings like split tunneling versus excluding data from the VPN.
One great perk of using PrivadoVPN is access to some of the best support options. This includes 24/7 live chat. This is a huge benefit for free users since most other services reserve this for paying clients. You can also choose to reach out via email or browse the online help articles at your leisure.
Swipe to scroll horizontally
PrivadoVPN test results:

| Attributes | Notes | Rating |
| --- | --- | --- |
| Design | Beautiful, tasteful, and uncluttered | ⭐⭐⭐⭐⭐ |
| Ease of use | Pretty intuitive and isn't too difficult for beginners | ⭐⭐⭐⭐⭐ |
| Performance | Slow to connect, slow once connected, and limits monthly data | ⭐⭐⭐ |
| Unblocking | Unbocks an impressive number of streaming sites for a free VPN | ⭐⭐⭐⭐⭐ |
| Security and privacy | No independent audits, but does use AES 256-bit encryption | ⭐⭐⭐⭐ |
| Customer support | Unlimited live cat, web articles and email support are all available | ⭐⭐⭐⭐⭐ |
---
Subscribe if:
✔️ You need a free torrenting VPN: Hide.me has a lot of configuration and tools included to help with P2P transfers.
✔️ You need a VPN that takes privacy seriously: on top of a solid no-logs policy, you can sign up for Hide.me without giving any personal information, including your name.
Don't subscribe if:
❌ You're new to VPNs: we really do like Hide.me, but its apps are complex and not the best for beginners. Check out TunnelBear for a more simple experience.
❌ You need good speeds: this one is super slow. For a free and fast VPN, we recommend checking our Hotspot Shield.
Bottom line ⭐⭐⭐⭐
🔒 Hide.me is a great free VPN if you need to send P2P files. It has plenty of customization and tools that support torrents, but it is really, really slow.
Want to learn more?
This Hide.me review takes a closer look at what this VPN has to offer, both its free and paid apps.
If you're after a VPN that gives you a real taste for its full-fat product, Hide.me might just be the option for you, with its incredibly generous free VPN experience. This includes tools like split tunneling and protocol tweaks that allow Hide.me to support torrenting or P2P transfers. This isn't really an option with other free VPN apps, and even some premium VPNs tend to steer clear of offering this.
Your identity is well hidden with this VPN. It has a solid no-logs policy so it won't record anything you do online or provide personal information to any person, company, or organization that asks for it. It also lets you sign up without providing any details about yourself. Simply install and benefit from a ton of great features, from its kill switch to "'Stealth Guard" which blocks connections when your VPN isn't connected, as well as a range of protocols that offer high encryption levels.
▶ Download Hide.me and start torrenting today
When we tested this VPN, it took several seconds to connect to a server. Once connected, speeds were again really slow, even for a free VPN. This could be a problem if you need to torrent often, or even once. This is because with slower speeds you're files will take longer to send or download. This takes up valuable bandwidth and doesn't leave you with much afterward. If you need to send P2P files often, we recommend a paid service that gives you unlimited data usage and much faster speeds, and probably a few extra torrenting tools.
While not quite ProtonVPN's unlimited data levels, Hide.me gives users 10GB a month to blitz through, a swish interface, and plenty of features to play around with. What's more, the interface gives users the option to customize their server list and mark favorites for future use. These customization options make the app a bit complex and overwhelming for new users. If you'd like to get your feet wet before attempting a more in-depth VPN, try out the simple TunnelBear free app first.
While we did experience some issues with crashing when auto-connecting, as well as engaging the kill switch once it had been triggered, these are features that were easy enough to iron out. If nothing else - it proved Hide.me was working and doing what it needed to do to sustain the security of our data.
You do get a lot of help with Hide.me VPN, including while using its free app. Website articles are easy to find and follow, and there is an email form if you'd like to reach out to tech support for more detailed written instructions. What's more, Hide.me is one of the few free VPNs that gives you access to live chat.
Swipe to scroll horizontally
Hide.me test results:

| Attributes | Notes | Rating |
| --- | --- | --- |
| Design | A little boring, but it's simple | ⭐⭐⭐ |
| Ease of use | Complex for new users, even its free version | ⭐⭐⭐ |
| Performance | Super slow speeds, but it does include some premium features | ⭐⭐ |
| Unblocking | Average unblocking capabilities | ⭐⭐⭐ |
| Security and privacy | Decent security and a solidly, working kill switch | ⭐⭐⭐⭐⭐ |
| Customer support | All options, including live chat, are available to all users | ⭐⭐⭐⭐⭐ |
---
Offering a fast VPN experience in both its free and paid-for products, Hotspot Shield is a great choice if you want to improve the overall performance of your connection.
While you will be limited to a measly 500mb using the desktop app version, Chrome comes with unlimited data, allowing you to use the free VPN without having to ration your monthly allowance.
Some will also appreciate the fact you can make the most of the free service without having to enter any of your details, including even an email address.
It also has a bunch of nifty features, both on its desktop and Chrome client. On desktop, you'll be able to log speed tests, as well as viewing latency and loading data charts. On Chrome, Sword offers a fake activity tracker, while you can also make use of both its ad and tracker blocker, and much more.
That said, Hotspot Shield's free service is somewhat limited compared to others. While it has a great client and - even in its free service - offers brilliantly fast speeds, we were unable to unblock Netflix, immediately told this was a premium feature. However, if you're after a VPN for those security extras and great speeds, Hotspot Shield's free service is one of the better choices.
Subscribe if:
✔️ You don't want your bandwidth to be limited: Hotspot Shield gives you unlimited usage, so you can use it as often and as long as you'd like.
✔️ You need fast speeds: while lower than its paid apps, Hotspot Shield still gives you decent connection speeds with its free version.
Don't subscribe if:
❌ You need a server somewhere other than the US: you're limited to a single server location in the US with this VPN. TunnelBear has over 40 locations in 40 countries.
❌ You need the most secure VPN: overall Hotspot does a good job protecting you online, but it doesn't have a kill switch meaning you'll be vulnerable if your connection ever drops.
Bottom line ⭐⭐⭐
🔒 We like the speeds and unlimited data offered by Hotspot Shield. We're not as keen on its single server offering or its choice to keep a kill switch out of its free apps.
Our Hotspot Shield review gives you a longer list of the pros and cons we discovered while testing this VPN.
Offering a fast VPN experience in both its free and paid-for products, Hotspot Shield is a great choice if you want to improve the overall performance of your connection. Just know that while its paid service reaches 570 Mbps, its free version will be slower. It's still plenty fast to get your browsing and other online tasks done.
While you will be limited to a measly 500 MB using the Windows version, all other apps come with unlimited data, allowing you to use the free VPN without having to ration your monthly allowance. We expect Windows to follow suit soon enough and will update our guide once it's available. One warning, Hotspot Shield has a lot of pop-up ads, and some apps will redirect you to its subscription webpage every time you log on or off the service.
▶ Download Hotspot Shield Basic right now
Some will also appreciate the fact you can make the most of the free service without having to enter any of your details, including an email address, when you sign up. Hotspot Shield already has a gold privacy policy, including a no-logs promise, so this additional anonymity is very welcomed.
It does have a security issue with its free VPN which is a big issue for us. Hotspot Shield doesn't include a kill switch. This function enables if the VPN connection drops so that your online movements and identity are both shielded until the connection is re-established. This is a major tool for VPNs, even for free ones, so it's concerning that Hotspot Shield holds this back from some of its users. Other free VPNs aren't as stingy
Another area where Hotspot Shield is limited is with its servers. It's not uncommon to be limited with a free VPN, but we were surprised to see we could only use one server in a single US location. The next free VPN with the fewest available servers goes to ProtonVPN which limits users to 3 server locations in 3 countries.
If you need any help setting up, using, or troubleshooting your VPN, you're very limited in support options. You can browse the Hotspot Shield website for articles, but that's it. Even email support isn't offered for free VPN users.
Swipe to scroll horizontally
Hotspot Shield test results:

| Attributes | Notes | Rating |
| --- | --- | --- |
| Design | Simple and clean | ⭐⭐⭐ |
| Ease of use | Simple enough, but there are lots of ads | ⭐⭐⭐ |
| Performance | Decent speeds, and unlimited usage, but doesn't offer much more | ⭐⭐⭐ |
| Unblocking | This is reserved for paid subscriptions, though it isn't the best there, either | ⭐⭐ |
| Security and privacy | Withholds a kill switch, which is a serious security risk | ⭐⭐ |
| Customer support | Only online articles are available | ⭐⭐ |
---
Subscribe if:
✔️ You want a well-audited VPN: TunnelBeaar allows in-depth audits of its services more often than most other VPNs we've tested.
✔️ You need a simple VPN: it doesn't get much more straightforward than TunnelBear. it's a great app to start with for new VPN users.
Don't subscribe if:
❌ You need a lot of bandwidth each month: we expect limited data with free VPNs, but TunnelBear is the most restrictive with a meager 500 MB per month. Others on our list bump this up to 10 GB with some offering unlimited data.
❌ You want a VPN for streaming: it does unblock Netflix, but TunnelBear is working hard to stay clear of tv site unblocking. We're not sure how long you'll be able to access Netflix, but the limited data isn't enough to really enjoy it anyway.
Bottom line ⭐⭐⭐
🔒 TunnelBear VPN is good if you're just learning how to use a VPN. Its apps are really simple. You won't get enough monthly data to do more than browse a few times each month, so we don't recommend sticking with this VPN long-term.
A great choice for beginners in the world of VPN, TunnelBear offers an adorably simple interface that makes VPN seem a bit less daunting, with an easy set-up, too. It makes it even easier by handling all the configuration itself rather than overwhelming users with technical jargon about protocols and other features.
With TunnelBear we didn't come across any serious roadblocks, though one tester did have problems connecting to an available server while using the Windows app. For the most part, we could seamlessly use all features available on the free version. That said, unlike Hotspot Shield, you are very much limited to the 500MB allowance each month, which many will breeze through far too quickly.
▶ Download TunnelBear free now
In terms of features, TunnelBear gives you a few that are found in premium VPNs, like a kill switch and split tunneling. It makes these less daunting to try out by giving them cute names like VigilantBear and SplitBear. In reality, though they are there and work as expected, the extreme data limit makes some of them not worth using.
For example, it won't be the best for those looking to stream with a very small data allowance. Even though you can unblock Netflix US, you won't be able to do much more than watch a single video each month. What's more, TunnelBear doesn't want to focus on unblocking tv streaming services, even for its premium versions, so it doesn't designate time and resources to develop this area. We won't be surprised when it finally firmly shuts the door to this function.
You can find a server in several more locations than other free VPNs. Where others limit you to one or two countries, TunnelBear has a healthy network of over 40 countries for its free users. Its speeds are good for a free service, too. We saw connection speeds of 300 Mbps.
While TunnelBear is a decently easy VPN to use, you do have some support options available if you need help. It has some online articles and how-tos, though, in its effort to make it fun, TunnelBear has made finding what you need a bit confusing. It does offer email support if you need to connect to an actual person for some help.
Swipe to scroll horizontally
TunnelBear test results:

| Attributes | Notes | Rating |
| --- | --- | --- |
| Design | Clean, simple, easy | ⭐⭐⭐ |
| Ease of use | Easy and simple for beginners, limited customization for technical users | ⭐⭐⭐ |
| Performance | Good speeds and nice features, though its limited monthly data usage makes it hard to use most of them | ⭐⭐ |
| Unblocking | Unblocks US Netflix, but TunnelBear is trying to move away from this feature | ⭐⭐ |
| Security and privacy | You don't have control over protocols, but we do love its in-depth audits | ⭐⭐⭐⭐ |
| Customer support | Email support is offered, online articles could be easier to find | ⭐⭐⭐ |
---
How to choose a free VPN
Choosing the best VPN for you, it's more than just whether to go for a free VPN versus a paid-for provider. Put short, don't just look at the price, not least because many services offer massive discounts if you take out a longer-term subscription.
Start with the basics: how many simultaneous connections can you have? Are there particular security protocols you want to use? Does the provider have servers in the places you'll want to use it from and the places you want to connect to? How much data will they log about you, and how long do they keep it? Will you be able to unlock Netflix and Disney Plus?
Wherever possible try before you buy. In some cases, there won't be a free trial, but most reputable VPN providers offer a money-back guarantee if the service doesn't meet your expectations.
How we test free VPNs
Learn more
This article goes into depth about the Five Eyes Alliance and how it affects the no-log and privacy policies of VPN services.
We test dozens of VPN services to ensure they are safe, fast, and reliable enough for us to recommend. This is done through hands-on evaluations several times throughout the year, so we can stay on top of any changes.
When it comes to security, we check for any DNS leaks, both when the VPN is connected and when the kill switch is engaged. We want to make sure nothing sneaks through while you're using one of our top-rated VPNs.
Part of our evaluation process includes reading the fine print of each VPN service's no-log policy. Sometimes there are conditions where a service might hold on to some information, such as which servers you connect to and how long you use a VPN. This information is collected so the service knows where to put additional servers to prevent slow connections during peak times. Companies that collect this info delete it once it's received, and won't record or tag it as yours in order to maintain your online privacy.
We test the speeds of the VPNs we get our hands on. Using several online speed test sites, like nPerf and SpeedTest, we connect to multiple servers around the world no less than 120 times. This gives us a good overall average speed that you can expect when you connect to the VPN.
If there are any specialty tasks a VPN claims to support, like torrenting or tv streaming, we check it out. We'll let you know if there are any issues we find, like sites that aren't unblocked, or slowdown during P2P transfers so you are completely in the know before picking a VPN.
Free VPN FAQs
Is a free VPN safe?
A free VPN can be a half-decent tool for short term use, or as a stepping stone to a full-fat, paid-for VPN. That said, when it comes down to whether they're as safe as a premium VPN, the answer is simply, no.
When a product is completely free - especially one that's prime function is to offer security - you have to question how a company can fund the kind of infrastructure required to keep your personal information safe, let alone continue running in the first place.
Put simply, you'll pay with your data if you don't pay with your money.
Should I pay for a VPN?
When it comes to our professional opinion, subscribing to a VPN service is definitely the way to go to actually benefit from all that a fantastic VPN can offer you; from security to performance and streaming. With so many fantastic cheap VPN options out there, too, money needn't be an issue.
Paying for your VPN can give you the reassurance your personal data is in safe hands, as well as stripping you of any of the limitations a free VPN poses. You'll have unlimited data and the option to load your VPN onto a number of devices rather than just one. You'll also have free rein of a service's server list and features.
Still cautious? Our top recommendation, ExpressVPN comes with a 30-day money-back guarantee, allowing you to trial it risk-free. Alternatively, Surfshark is our budget-friendly VPN of choice, feature-packed and affordable.
What is the difference between paid VPN and free VPN?
There are a lot of differences between a paid-for VPN and its free counterpart. As previously mentioned, free VPN services come with limitations, both on data and the features you can use when you haven't handed over your card details. You should also treat a free VPN with caution where security is concerned, without the money behind it to carefully handle the sensitive information of its users.
Meanwhile, with a paid-for VPN, you'll get the premium experience with a long feature list, the ability to potentially unblock your favorite streaming services like Prime Video and Disney Plus. Want an iPlayer VPN? You'll have to pay for that.
Which is the best free VPN?
ProtonVPN sits at the top of our best free VPN buying guide, offering unlimited data on its free service, as well as servers across three locations with multiple servers. That said, when loading Netflix, it only allowed us to watch Netflix Originals. For those traveling and looking to access a full Netflix library, then, you'll be limited in what you can binge when not in the country.
Of course, there are drawbacks to a free VPN and this is just one of them. If you're after the very best experience when it comes to a VPN, you are better off paying and finding the one most suitable for your device.
With most offering a trial period with their money-back guarantees, why not try the likes of ExpressVPN, which takes the title as the best of the best across many of our VPN buying guides?
Are free VPN tools illegal?
There are digressions across the laws on the use of VPN - both paid-for and free - in differing territories, especially in countries like China. However, for the most part, the use of a VPN is not illegal. Offering its users an extra layer of security, as well as optimizing the performance of elements like bandwidth, a VPN is completely legal to use.
That being said, this shouldn't be taken as a shield against any illegal activity they could potentially be used for. If you happen to be using a VPN for piracy, for example, you're still committing an illegal act and risk prosecution.
What's more, while many paid-for VPN services promote a no-logging policy, that isn't to say your information isn't completely safe from scrutiny. If the likes of the government or FBI want to take a look at what you've been up to, many VPN providers will be obligated to pass this information over. It's also worth repeating that this kind of anonymity rarely stretches to free VPN services, with your information likely to be the currency used to keep the VPN going.