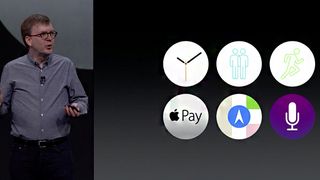 watchOS 2 roundup
Apple watchOS 2 is now available to download.
If you're interested in all of the updates that Apple is bringing to the wearable platform with watchOS 2, T3.com has collected the best bits in this short, easily digestible picture guide.
Obviously, there's no big redesigns or huge new features, instead Watch users have been treated to small improvements which aim to enhance the overall experience.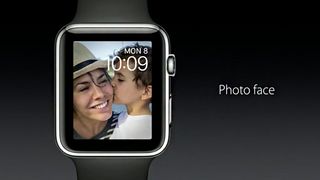 2. Custom watch faces
Perhaps in an attempt to catch up with Androind Wear, which has thousands of watch faces available, Apple has also announced some new faces.
Taking centre stage was the new Photo Face, what allows you to choose any image from your Photo Stream, and set it as a watch face. You can crop, and zoom into the image, to make sure it looks just right.
You can also select groups of images, which will cycle every time you glance at your watch.
Apple also showed off a Time Lapse face, which runs a Time Lapse image in the background of your watch face. Apple have chosen several locations, such as Shanghai, and Big Ben, to feature.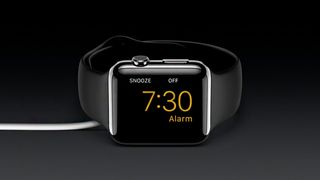 3. Apple Watch Alarm Clock
We really like this feature — you now have the option to turn the wearable into a bedside alarm clock while it's on charge.
The watch face will rotate, and show a more simple layout. You can even set an alarm, which turns the Digital Crown into a big snooze button.
Apple have called this 'Night Stand' mode.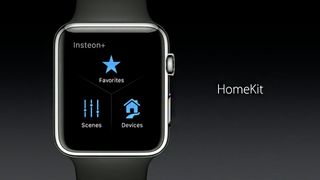 4. HomeKit integration
Unfrotunately, we didn't see the fully-featured HomeKit app at WWDC, but we did see how the Apple Watch will fit in the ecosystem.
Just as you'd expect, you'll be able to control all of your HomeKit enabled products from your watch — that includes light bulbs, shutters, security systems and sensors.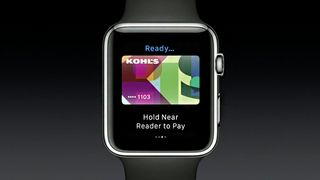 5. Pay for things
Apple Pay is heading to the UK, and Watch integration is coming with it. This means you'll be able to buy items and use loyalty cards with your Apple Watch.
The company also announced TFL support, which means the Apple Watch could replace your Oyster Card sometime soon.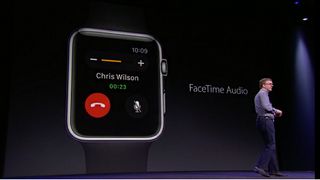 6. Improved social features
Apple also announced some improvements to the social functions on the Apple Watch. You'll now be able to add friends to your quick contact list, and select groups of friends.
You'll be able to create more complex doodles to send to your buddies -- with different coloured brushes -- and you can now also make FaceTime audio calls using the Watch microphone and speaker.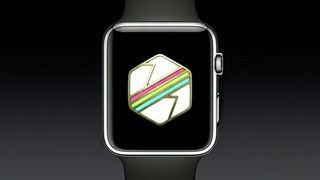 7. Health and Fitness
Because we now have native apps, you'll no longer need to take an iPhone along to record a workout on third party apps such as Strava (you'll still need an iPhone for GPS though).
You'll also receive badges for achieving certain fitness goals, which should be a good way to keep users motivated.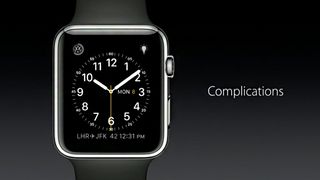 8. Complications
Complications, just like Crown, is a horological word for the additional information displayed on a watch face. This includes information such as date and day.
Apple have expanded this to include info such as battery life of both the watch and phone (even your Electric vehicle), location data, alarms, stopwatches and fitness goals, etc.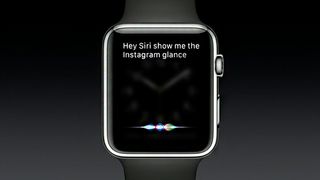 9. Improved Siri
Just like on the iPhone, Siri will also get an upgrade, with much deeper integration allowing for more meaningful interactions.
The personal assistant has a new lick of paint, andthe ability to pull up information which isn't already in your Glances.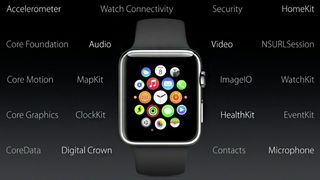 10. Opened up to developers
Finally, Apple announced a load of new features which they are letting developers use to create better apps.
This includes access to the microphone and speaker on the device, the ability to play short videos, access to real-time heart rate data, HomeKit control, make use of the accelerometer, Taptic Engine and Digital Crown.
This means we should start to see really innovate and interesting new apps pop up for the device.
What do you think about the new Apple Watch updates? Has Apple done enough to make you want the wearable?
Liked this? Check out all the latest on the iPhone 6Sand Apple TV