Here we present the best gadgets available right now in 12 key categories, to save you the hard work of doing all the research yourself. In short, if you're starting from scratch and want the very best there is, then this is your new shopping list.
This list will only be updated when something new emerges that is capable of toppling an existing product from its perch – there may therefore be months when the 12 products featured here don't change.
But this is an exclusive club, and only tech that is capable of achieving a towering standard of excellence gets in.
1. Best smartphone - iPhone 7 Plus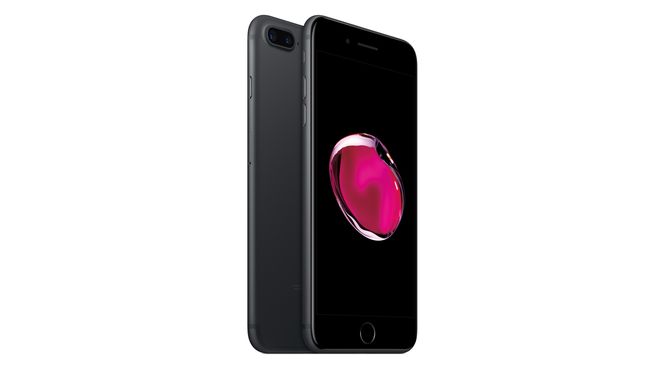 A beautiful refinement of a tried and tested design, the iPhone 7 Plus is the most attractive and easy to use handset on the market today. It's splash proof, comes with a battery that can last up to a whole day's use, and boasts a faster-than-light A10 Fusion processor. These aspects, partnered with enhanced storage, powerful dual cameras and a sleeker design, means that the iPhone 7 Plus is a superb all-round smartphone and definitely worthy of your consideration.
When reviewing the iPhone 7 Plus, T3.com said that:

"If you're an iPhone user and you fancy picking up the best smartphone around, this should definitely be your first choice."
Read: iPhone 7 Plus review: much more than a subtle redesign
More: Best iPhone 7 Plus deals and tariffs
2. Best home audio - Naim Mu-so Qb
When undertaking an ears-on with this stunning piece of audio tech, T3's own resident audiophile Duncan Bell said:
"This thing sounds superb. Cracking. As Jim Bowen would say, super, smashing, lovely, great. It [delivers] a rich, delicious, chocolatey sound with plenty of well controlled bass and even a reasonable stab at stereo, considering the small size. All in all, there's very little to complain about with the Qb. Given how well its £895 big bro' did it should absolutely fly off the shelves, and it deserves to."
Nuff said.
Read: Naim Mu-so Qb review
3. Best tablet - iPad Pro 9.7
The iPad Air 2 ruled the roost here for ages as, really, it has enough power and perfomance to satisfy most people. However, finally the iPad Pro 9.7 has taken it down, with its awesome 2048 x 1536 resolution screen, A9X CPU and 4K video shooting capability helping it take the crown.
Tasty hardware specs mixed with Apple's trademark flair and style? Yes please!
Read: iPad Pro 9.7 review
4. Best headphones - Sennheiser Momentum 2.0 Wireless
We simply hate mediocre sound quality here at T3 Towers and, in the bloated, hype-tastic field of headphones, we choose and recommend only the absolute best cans on the market.
The Momentum 2.0 Wireless from Sennheiser tick all the boxes you would want from a premium set of headphones, delivering deep, rich sound, a lovely premium finish and some tasty active noise cancellation tech in one amazing package.
Woof!
Read: Sennheiser Momentum Wireless review
5. Best TV - LG 55EG960V
Ok, we know, that's some serious brass to layout on a TV, however we can absolutely guarantee that it will be money well spent as this OLED 4K, ULTRA HD TV from LG is just stunning. With a sound system designed by Harman / Kardon, as well as packing a Smart TV interface, 4K upscaler and LG's Perfect Black tech, watching both 2D and 3D content on this bad boy is simply a dream. A jaw-dropping combination of total black, cracking colour, judder-free video, a reflection-free curve and an innate ability to make standard-def sources ripple with realism.
Read: Best 4K TV
6. Best smartwatch - Apple Watch Series 2
The original Apple Watch was far from a perfect product, however it was still streets ahead of the rest of the competition on launch. Series 2 is what Series 1 should have been originally, with a number of improvements and fixes, such as 50-metre water resistance and in-built GPS, making it an even more compelling package. When reviewing Apple Watch Series 2, T3.com's Editor Dan Grabham said that:
"Apple Watch remains one of the nicest-looking devices you can own. And with watchOS 3 and the extra features, it's now properly useful throughout the day, too."
Read: Apple Watch Series 2 review
7. Best TV service - Sky Q
T3's own Dan Grabham, when reviewing Sky Q, said that:
"It's futile to deny that Sky Q is brilliant. [It is] a seamless experience in an age where the connected home remains a bit of a hotchpotch. So, while it's expensive and has quirks and missing features, Sky Q is a brilliant system that takes TV watching to another level. It also becomes very easy to use very quickly. If your main TV is in constant demand (and/or you want multiroom) and you're happy to pay the extra to upgrade, Q is for you."
Read: Sky Q review
8. Best fitness wearable - Garmin Fenix 3 Sapphire
A sport watch that really does do it all, the Fenix 3 Sapphire just knocks it out of the park with its rock hard build, bombastic aesthetic, comprehensive feature set (it can deliver metrics for running, cycling, swimming, rowing and more) and advanced technology. Indeed, with a 1.2-inch sunlight-readable colour display, 3-axis compass, altimeter and barometer, as well as stainless steel antenna with GPS and GLONASS reception, you strap this to your wrist and you are basically ready for anything life throws at you.
Read: Best running watch for new, improving and serious runners
9. Best laptop - Apple MacBook
When reviewing Apple's popular laptop, T3 said that if "money is no object, Apple's gorgeous new MacBook glistens like gold (literally, if you opt for it in Gold, rather than Silver or Space Grey)."
As well as looking a million dollars, we also loved the new Macbook's superb battery life, portability and futuristic design, with the system easily coping in all our general, everyday usage scenarios.
It's not the most powerful system out there and a few compromises have to be made, but in terms of desirability and useability it remains leader of the pack.
Read: New MacBook review
10. Best connected home - Amazon Echo
It's certainly not perfect, however this nifty little device from Amazon is not only really quite handy in a use-it-every-day type way, but at only £149.99 it is also rather affordable too. Allowing you play your music, order food and products, and control lights, switches and thermostats with the power of your voice, among many other things, Amazon Echo is a versatile and forward-thinking product.
Read: 14 unusual requests you can ask your Amazon Echo
11. Best camera - Sony A7R II
Canon and Nikon have dominated the camera market for years, however new kid Sony is really starting to make waves in the market with a series of excellent products.
One of the most notable of these is the superb A7R II, an absolute corker of a camera that comes with a massive 42-megapixels, making it perfect for landscape and portrait photography.
Partner this with a solid and premium feel compact body, as well as rather tasty video capabilities, and you've got one hell of a camera.
Read: Best camera: whether you're after CSC, DSLR or action cam, these are the top snappers around
12. Best automotive - Volvo XC90 T8
We really like the Volvo XC90 here at T3 Towers. It looks mint, drives well and surrounds you with incredible materials, build quality and confidence that it is one of the safest cars in the world. In addition, if you choose the T8 variant then you get added green points by installing a petrol plug-in hybrid engine.
And, crucially, with entry level prices coming in lower than the BMW X5, Audi Q7, Mercedes M-Class and Land Rover Discovery, it is one of the most compelling and affordable packages on the market.
Price: £60,455 | Buy Volvo XC90 T8
Read: T3 Drives: Volvo XC90