Right now in the UK the weather is pretty wet and cold. That can lead to dampness in your home and the best way to avoid it is with a dehumidifier. The best dehumidifiers (opens in new tab) can take litres of water out of the air of your home and also help to dry your clothes quicker.
As these wonderful devices are so in demand this time of year, finding one in stock is problematic. So finding one discounted among the best Black Friday deals is pretty rare. There are a few models listed with discounts on Amazon (opens in new tab) and Appliances Direct (opens in new tab) but few that really stand out.
This Amazon deal however, is actually a good one – a 16% saving on a compact dehumidifier that can remove 20 litres of moisture per day from the air in your mouldy abode. And it's from Delonghi – a high-quality brand we have actually heard of. That's not to say Kesnos and Blyss are not great brands; it just happens to be the case that we've never heard of them before.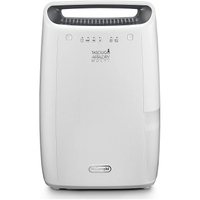 (opens in new tab)
Delonghi DEX212F Dehumidifier was £213.60 now £187.49 at Amazon
(opens in new tab)Save a remarkably specific £26.11 – that's 11% of course. This dehumidifier can remove 12 litres of unwanted moisture per day, for a 'comfortable environment in rooms up to 55 m3.' It's further described as being so quiet that it 'will not disturb your daily activities nor interfere with your sleep.' It's got a 4.5-star average rating from 1,481 largely happy Amazon users worldwide and it could even be described as quite attractive. That's rare for a dehumidifier.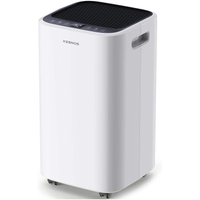 (opens in new tab)
Kesnos Dehumidifier 20L: was £199.99, now £167.99 at Amazon (opens in new tab)
Save 16% – This 20L dehumidifier comes with a continuous drainage hose and a 2.2L tank. There's a 24-hour timer and auto shut-off for when it's full. Which is a plus.
You might also find one of these if you're lucky…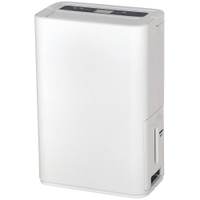 (opens in new tab)
Blyss 16L dehumidifier, was £170, now £100 at B&Q (opens in new tab)
A saving of £70 (41%). This model has a 2.4-litre tank, two speed settings and a 16-litre per day extraction. What it doesn't have is widespread availability – B&Q can't deliver, so you'll have to see if they have any in your area, and then go and pick it up. Think of it as a fun afternoon out.