Amazon Prime Day may be over, but that's not to say all the deals are finished just yet. Some of the top offers are still going strong and we're determined to bring them to you.

We pointed this deal out on Prime Day itself, but the fact that it's still going has given us a chance to say again just how brilliant this deal for the Sony WH-1000XM4 headphones is.

The predecessor to our best noise-cancelling headphones (and a T3 Award Winner) is on sale for £199 - a massive drop from the £350 original price. We love these cans, giving them a 5-star review and for good reason.

As you'd expect from a company of Sony's audio pedigree, the sound on the WH-1000XM4 is top-notch but it is the noise cancellation - the ability to block out external sounds - that really blew us away. The QN1 processor scans the environment over 700 times a second and adjusts noise cancellation accordingly, and even adapts automatically to suit your regularly visited locations. Even with this noise cancelling enabled, you'll get around 30 hours of battery life.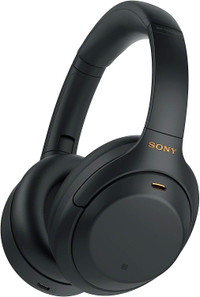 Sony WH-1000XM4: was £350 now £199 on Amazon
This is the best price we've ever seen for these top-tier headphones. Not only do they pack an audio punch, but they also feature some of the best noise cancelling around and a hefty battery life.
Packed full of handy features, these headphones also feature Alexa and Google Assistant support as well as a multipoint connection, allowing you to connect to multiple Bluetooth devices at the same time. They even sport a proximity sensor and accelerometers to pause your tunes when you take them off your head.

They may not be the current model (try the more expensive Sony WH-1000XM5) this lowest-ever price puts the XM4 into a class that it simply performs way above.