Apple perhaps surprised everyone last month with the launch of a new MacBook Pro range featuring its M3 Apple Silicon, less than a year after the M2 variants were made available. But it's more surprising still that the latest 14- and 16-inch models have already been given a very decent discount.
US retailer B&H Photo is offering up to $200 off a couple of M3 MacBook Pro configurations in an early Black Friday deal.
On one, the additional discount of $200 will be applied at checkout via a "coupon". The other has the money already taken off the price.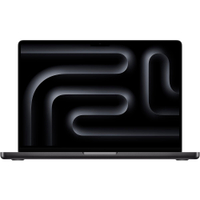 Apple MacBook Pro 14-inch M3 Pro (Space Black): was $2,399, now $2,199 at B&H Photo
If you want to step up the processing, the 14-inch MacBook Pro M3 Pro has $200 off (applied at checkout). It includes 18GB of RAM and 1TB of SSD storage.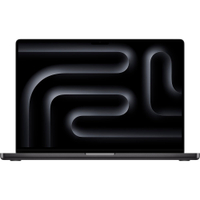 Apple MacBook Pro 16-inch M3 Pro (Space Black): was $2,499, now $2,299 at B&H Photo
The larger 16-inch M3 Pro MacBook Pro is also available with $200 off as part of B&H Photo's "holiday savings". You get 18GB of RAM and 512GB of storage with this model in the new colour scheme – Space Black.
B&H Photo also has a great offers on M1 and M2 MacBook Pro models, including a massive $1,100 off the 16.2-inch MacBook Pro with the M1 Max chip.
Orders will only ship to US customers.
Why consider an M3 MacBook Pro?
The new MacBook Pro models vary in capabilities depending on the chipset inside, which also reflects on their pricing.
The MacBook Pro M3 kicks off the range and is only available in 14-inches. You then get extra power with the M3 Pro series, available in both 14- and 16-inches, while the M3 Max MacBooks are the pinnacle of the device family.
Prices usually range from $1,599 to $3,999, so you can see just how great the bargains above are.