Due to their limited release nature, it's not uncommon for the most highly sought-after sneaker drops to go for astronomical prices amongst resellers post-launch. Sneakers which may have only cost a couple hundred dollars upon release suddenly shoot up into the thousands, making it incredibly difficult for anyone but the super rich to cop the hottest new kicks.
Of course, brands like Nike and Adidas could easily produce more Air Jordans and Yeezys to fulfill the insatiable demand from sneakerheads, but the truth is that doing so would ultimately make them less desirable to the people who chase down ultra-rare sneakers – the thrill of the chase is half the appeal.
And while the notion of paying a sum equivalent to a brand-new car for a pair of (often second-hand) shoes may seem ridiculous to some, these sneakers are essentially investments on top of being collector's items, no different from a rare issue of Spider-Man or Baseball card.
In some cases, rare sneakers can be considered a wearable piece of history, with some pairs taking on an extra layer of significance based on the game they were debuted in. Many of the releases held in high-regard by sneakerheads were worn by their heroes during an especially important championship game.
Other times, it's the actual shoes off the player's feet which are the collectible in question – the red and black Air Jordan XIIs which were worn by Michael Jordan himself during Game 5 of the 1997 NBA Finals (also known as Jordan's Flu game) were sold at auction for over US$100,000 back in 2013.
While it's unlikely that you'll stumble onto a pair with that kind of historical importance attributed to it on eBay, the online marketplace is home to many listings of ultra-rare sneakers, many of which are considered to be 'holy grail' releases amongst sneaker collectors.
And, although there are many people on the internet who may try to pass off a pair of fakes as the genuine article. Thankfully, that isn't something you have to worry about with eBay, which now offers an Authenticity Guarantee on collectible sneakers.
Professional authentication is now provided for new condition sneaker purchases over AU$150 at no cost to either the buyer or seller. That includes multipoint inspection and secure delivery. Simply look for the Authenticity Guarantee verification tick on your chosen sneaker listing to make sure it's the real deal.
Additionally, eBay's Money Back Guarantee protects you if an item happens to be lost or damaged during the Authenticity Guarantee process, meaning you can have complete peace of mind about your purchase.
We've hand-picked some of the most sought-after sneaker releases of all-time below to give you an idea of what's available on eBay and how much they tend to go for. Some of these pairs are priced in the 10s of thousands, so you know how seriously sneakerheads take their collector culture.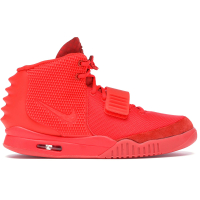 Arguably the most coveted Yeezy release thus far, the original Nike Air Yeezy 2 'Red October' colourway dates back to 2014 – before Kanye West jumped ship to rival brand Adidas due to disagreements over royalties and design direction. While the Yeezy brand has taken off in a massive way since switching sides, there are still many sneakerheads who prefer what Ye created over at Nike. To this day, Nike's Red October Air Yeezy 2 sneakers often sell for tens of thousands of dollars on the reseller market.
Shop the full range of Nike Air Yeezy 2 Red October at eBay.com.au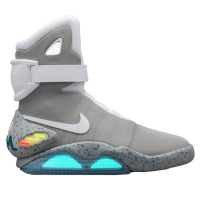 Nike MAG Back to the Future (2011)
Inspired by the futuristic auto-lacing high-tops worn by Michael J. Fox's Marty McFly in Back to the Future Part II, Nike found a way to turn science fiction into reality with the release of 2011's Nike MAG Back to the Future sneakers. Not only do they auto-lace (or more accurately, auto-tighten) like in the movie, they also sport battery-operated elements which light up in the sole and strap. One of the most coveted collectible sneaker releases of all-time, Nike's MAG Back to the Future (2011) sneakers are often listed at anywhere between AU$15,000 to AU$30,000.
Shop the full range of Nike MAG Back to the Future (2011) at eBay.com.au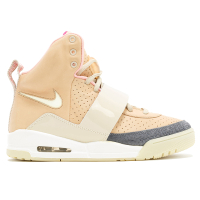 Up until Nike teamed up with Kanye West to release the beloved Air Yeezy 1, signature sneaker partnerships were almost exclusively the domain of professional athletes. In fact, Nike's first Air Yeezy release proved such a runaway success (pun intended) that sneaker partnerships for musicians and other artists have since become commonplace. Nike's Air Yeezy 1 continues to be a coveted sneaker, often selling from anywhere between AU$4,000 and AU$10,000 a pair. As for the high prices of Air Yeezy 1 and 2 sneakers, we'd argue that the improbability of any retro re-releases probably has something to do with it.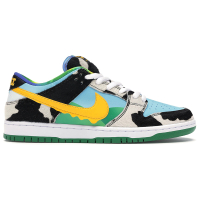 Of course, it's not just sneakers costing thousands that carry the Authenticity Guarantee, so you don't need to be a well-heeled collector (pun intended) to benefit. Prices for AG-qualifying sneakers start at just AU$150, so you can benefit no matter what type of sneaker enthusiast you happen to be.