While the launch event for the Google Pixel 8 is taking headlines today, that doesn't make it the only thing worth talking about from the brand. In fact, as the new models come into the market, we'd expect to see older handsets enjoy a price drop.
That's exactly what I've found for you this afternoon. The Google Pixel 7 Pro is the top-spec model right now, and has been sat atop our guide to the best Android phones for a lot of the year.
Now, you can snag one for even less. Pay as little as £679 at Amazon right now, and you can gain access to all of the goodness of the Pixel range.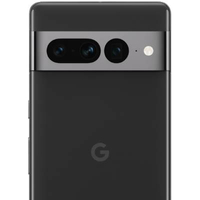 Google Pixel 7 Pro: was £849, now £679 at Amazon
Save 20% on the Google Pixel 7 Pro at Amazon right now. This top handset features a fantastic camera and a whole host of AI-powered goodies for easier usage on a day-to-day basis.
The Google Pixel 7 Pro is a fantastic handset. The camera remains one of the best you'll find on any phone right now, fusing quality hardware with a host of AI-powered software features. The results are staggeringly good, giving you professional looking shots without shelling out for a DSLR.
Of course, as a Google device, it also enjoys a truly native Android experience. Everything looks properly made to measure, with software that works seamlessly.
The handset also enjoys brilliant battery life, with up to 72 hours possible with the Extreme Battery Saver feature. Even without that, though, it should comfortably get you through a full day, thanks to the 5,000mAh cell inside.
You'll also find 12GB of RAM, to ensure things remain snappy in use. That's paired with 128GB of storage, to keep all of your files on the device.
One of the best bits about the Pixel 7 Pro has always been the price. At just £849, it offered a true flagship experience, without the flagship price tag.
Now, at just £679? That's a dictionary definition no-brainer. You're getting a seriously strong spec sheet, with one of the best cameras on the market, for a price that could realistically be called upper-midrange. Be quick though – I can't see them lasting long at this price.