A long weekend of deals is currently in progress and what's the thing everyone loves to do on a long weekend? Get tooled up and do some DIY. With these tool deals, you can drill holes, insert screws, sand and cut, all for less money than usual.
I've expanded out this guide to the best Cyber Monday tool deals to include some more 'pro' entries. So now there's something for enthusiastic amateur DIYers and power-crazed, utilty belt-wearing, semi-professional home improvement experts. That's because our data wranglers are telling me that tools are the second most searched for thing among the best Cyber Monday deals so far.
That's not totally surprising. In the UK at least, the best cordless drills always number among the biggest Black Friday and Cyber Monday sellers of all at Amazon, B&Q and elsewhere. The biggest winner is usually Bosch, which always has at least one of its drills on sale at Amazon at a big discount. Those looking for something rather more serious should take a look at Amazon's Bosch Professional sale and at Toolstation. The latter's Black Friday sale seems to largely consist of smart home devices and pressure washers, but there are also some choice power tools to be had.
• Shop Bosch Professional (blue) deals at Amazon
You can also expect to see deals on drills, electric screwdrivers and, indeed, every other tool under the sun, from Ryobi, DeWalt, Black and Decker… All the big tool brands that service the DIY market. There will no doubt be tools among the best Cyber Monday deals as well but these offers are on now.
Best Cyber Monday tool deals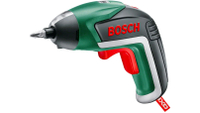 Bosch Ixo was £50, now £24.50 at Amazon
A £25.50 discount means this user-friendly electric screwdriver is now so cheap, you might as well get two. It's not the most recent Ixo – that looks like a sex toy whereas this resembles a ray gun – but the spec is identical. Attempt to screw into undrilled hardwood or masonry with this and you will just look silly; leave that to the big boys. However the Ixo is perfect for small DIY tasks and assembling flatpacks – tasks that most people do somewhat more frequently than sinking 9-inch screws into brickwork.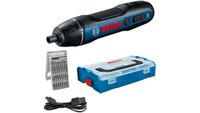 Bosch Professional Cordless Screwdriver was £63, now £45 at Amazon
For tasks even more taxing than putting an Ikea bookshelf together, there's £18 off this Bosch Go leccy screwdriver. With a maximum speed or 360rpm and max torque of 10Nm, it's gained 4.5 stars from Amazon buyers. Since it comes with a 25-piece bit set, this is a bit of a bargain.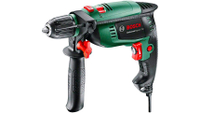 Bosch Hammer Drill was £80, now £43 at Amazon
Every year, without fail, a Bosch electric drill is one of the biggest Black Friday sellers. This year, it'll probably be this one, what with it being promoted and getting a £37/46% discount. The 700W motor and 11Nm of torque are enough for most DIY tasks. Again, this is not one for men in kneepads who like angle grinding on the weekend. It's for normal people who put up the occasional shelf.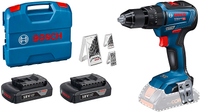 Bosch Professional Cordless Combi Drill was £148, now £111 at Amazon
Alternatively, go pro with this much better drill from the Bosch blue range. With £37 off the price is more than reasonable considering you get two batteries, a hard case and a few drill bits for your money. The 1750rpm max no-load speed and up to 55Nm of torque mean this is a versatile and effective DIY tool.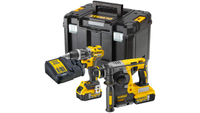 DeWalt 18V combi drill & hammer drill kit was £450, now £350 at Toolstation
If you consider even that to be a bit feeble, how about this double pack with £100 off? Maxing out at 70Nm and 2,000rpm the brushless drill is pretty powerful, while the SDS hammer drill boasts 2.1j of impact energy, 4,600bpm impact rate and a chisel mode.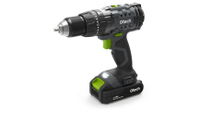 Gtech Combi Drill bundle was £155, now £100 at Gtech
Get £55 off this bundle, which combines a combi drill with a charger, battery and even a handy selection of drill bits. Gtech might not be the first name you'd think of when shopping for drills but this cordless drill/driver is excellent. It's also very good value indeed at this price.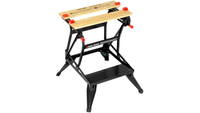 Black & Decker Workmate was £50, now £30 at B&Q
You can't really call yourself a DIY-er if you don't own a Workmate. The dual-height structure means it can serve a workbench, vice, sawhorse and more, with dual clamping cranks and adjustable swivel pegs to increase clamping force. It's a little hard to pin down precisely what the Workmate's RRP is but £30 is a very good Black Friday price.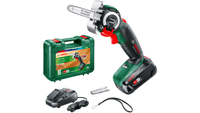 Bosch NanoBlade Cordless Saw was £200, now £120 at Amazon
Pocket chainsaw, anyone? This Bosch one is £80 off for Black Friday although please don't actually keep it in your pockets. These little saws are surprisingly effective when it comes to heavy garden pruning and cutting woods such as flooring, dowel and the like. The battery on this cordless wonder can handle 'up to 150 branches' per charge.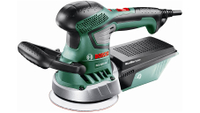 Bosch PEX 400 AE sander was £114, now £88 at AO
This handy, random orbit sander is £26 off at AO and also part of their 'Best price. Guaranteed' promotion, so if you find it cheaper elsewhere, you know what to do. With a vacuum system to remove dust and variable speed control, this 350W sander is another useful tool for light DIY.
Best Black Friday tool deals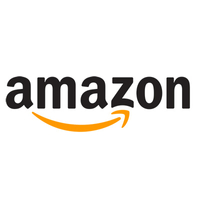 Amazon Black Friday tool deals
No, Amazon is not a DIY shop but it does sell an awful lot of tools. In particular, look out for Amazon's big, annual Bosch drill discount. This always ends up being a massive seller in the UK. Amazon also has everything from socket sets to angle grinders to work benches and goggles. There are deals galore to be had all year around, but Black Friday is probably the biggest tool-buying day of the year.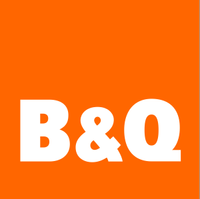 B&Q Black Friday tool deals
B&Q is a proper DIY store, although whether this means it is better placed to do tools deals on Black Friday than Amazon is debatable. The brand already has a B&Q Black Friday deals page in place, although there's not a lot going on there as yet. Of course, B&Q is also a great place to pick up deals on general home improvement wares, such as insulation, fittings and stuff for your garden.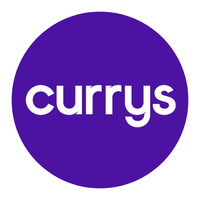 Currys Black Friday tool deals
Currys is another shop that sells probably way more power tools than you would expect. As Currys goes discount-crazy every Black Friday, you may find you can snap up a cordless drill or leaf blower bargain here, come November 26. Brands on sale here include Makita and Bosch.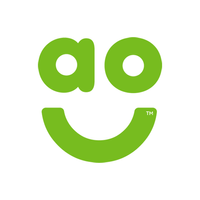 AO Black Friday tool deals
Okay, so again you may now be thinking, 'wait, does AO sell tools?' Well the answer is, 'yes it does'. You get the usual service from AO: a wide range of products, available for rapid delivery, at great prices. It's hard to imagine that drills and routers will be a priority for AO on Black Friday but you may be able to snap a deal under the radar.