If you want the best Black Friday deals on some of the best Beats headphones, Amazon has some absolute crackers for you. For a start, Beats Studio Buds are the cheapest they've ever been, with £30 off the price to bring them down to just £99. And if you prefer your beats to sit over your ears, the Beats Studio3 over-ear headphones are down from £299.95 to just £149.
The Beats Studio Buds are some of the best wireless earbuds on the market, and in our review of the Beats Studio3 Wireless we said they were the best over-ear Beats yet. They're a vast improvement over previous Beats models, and though they're getting on a bit now, at half the RRP they're a great Black Friday bargain.
If you've been wary of buying Beats because of their reputation for bass-heavy hip-hop and rock, we think you'll be surprised by how flexible these headphones and earbuds are: they do deliver a suitably earth-shaking low end when you want them to, but they're just as happy with more delicate kinds of music too.
These are some of the best of the best Beats headphones Black Friday deals we've seen, so if you've been waiting for these in-ears or over-ears to come down in price then today's your lucky day.
Beats Studio UK deals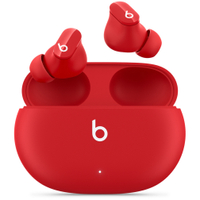 Beats Studio Buds: were £129, now £99 at Amazon UK
Save £30 and get yourself a superb set of in-ears – or if you'd rather have your Beats coming from outside your ear canal, the Beats Studio3 are half the RRP. Recent Beats are very impressive headphones, and they're capable of much more than the rock and hip-hop for which they're famed.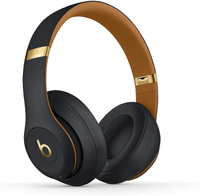 Beats Studio3 Wireless Noise Cancelling Over-Ear Headphones: was £299.95, now £149 at Amazon
These cut a full 50% from the RRP, and though they've been on sale in the past, we haven't seen them this cheap really. You get seriously great image quality, very impressive active noise cancellation, Apple's W1 cheap for easy pairing and device switching on Apple products, and 22 hours of battery life.
Beats Studio US deals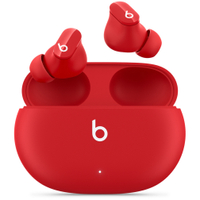 Beats Studio Buds: was $149.95, now $99.95 at Amazon
Save $50 (33%) on these true wireless noise-cancelling buds today only. These are great earphones and come in a choice of black, white or red – all for a bargain price right now.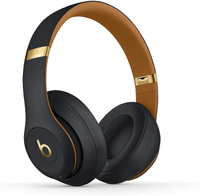 Beats Studio3 Over-Ear Headphones: was $349.95, now $169.99 at Amazon
Save $179.96 (51%) on the list price of these classy over-ear headphones. They feature pure adaptive noise canceling and 22 hours of battery life for all-day use. Plus, the discounted shadow gray model (pictured here) look by far the nicest.