This stellar iPhone XR deal is good enough to make us believe in Christmas miracles! Mobiles.co.uk had pledged to drop the deal from its online store in the days before Christmas, before changing its mind about the deadline.
The blockbuster discount will now be available until New Years Eve, Mobiles.co.uk has confirmed to T3.
So, what does this amazing deal actually include? Well, it includes the latest Apple smartphone – iPhone XR – on the O2 network with a healthy dollop of data, as well as unlimited minutes and text messages.
Priced at less than £35 per month, the Mobiles.co.uk also includes an impressive £100 automatic cashback to be claimed, too. Bargain.
According to the Mobiles.co.uk website, you'll be able to place orders on this iPhone XR deal right up until 4pm on Sunday if you're hoping to get the new handset delivered to your door before Christmas Day itself. However, we wouldn't personally like to leave it quite that close to the wire.
Here the full details of the deal ~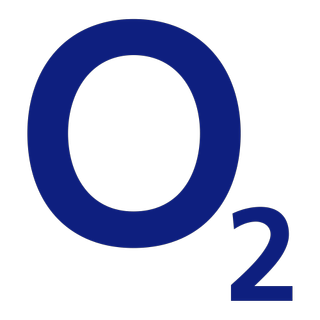 iPhone XR deal from Mobiles.co.uk | O2 | £175 £75 upfront (after £100 automatic cashback) | 15GB mobile data | Unlimited minutes and texts | £34 a month
Paying just £34 a month for an iPhone XR is pretty rare, and even more so when you consider the low upfront cost here. OK, so you'll have to pay £175, but then you're getting £100 of that back in cashback. Not to mention there's 15GB of data up for grabs here. Brilliant value considering it costs less than £900 overall.
Total cost over 24 months is £891. Offer ends December 31.View Deal
If that isn't quite enough mobile data for your typical monthly usage, you'll be pleased to know that there is version of this plan with 30GB of mobile data included for just £4 a month more.
Like the above deal, this mobile plan runs on the O2 network and includes unlimited texts and minutes for endless talks with friends and family. It also ends December 31, 2018 so you'd better be fast if you wan to make sure you start the new year with a brand-new Apple smartphone.
iPhone XR deal from Mobiles.co.uk | O2 | £75 FREE upfront (after £75 automatic cashback) | 30GB of mobile data | Unlimited minutes and texts | £38 a month
If you're looking for a little more 4G to really take advantage of that shiny new iPhone, this is easily our pick for the best iPhone XR deal in the UK right now. If you take into account the money you're getting back there is effectively no upfront fee and just £38 a month payments. This really is the best value iPhone XR deal out there, in our view.
Total cost over 24 months is £912. Offer ends December 31.View Deal