The best Black Friday deals have started early, and I've just found a brilliant deal on the Kindle Paperwhite ahead of the official Black Friday date. Right now at Currys, the Kindle Paperwhite has 23% off, taking this premium e-reader down to its lowest ever price.
View the Kindle Paperwhite deal
Originally priced at £149, the Kindle Paperwhite is now £114, saving shoppers £35 in the Black Friday sales. Despite the Kindle Paperwhite being an Amazon product, the lowest price I've found is at Currys, so if you're looking for a low price on Kindles, I'd suggest browsing other retailers to find the cheapest deals.
The Kindle Paperwhite is the best Kindle you can buy today. For book lovers, university students and those interested in a different type of tablet, Kindles allow you to carry an entire library with you in one compact and sleek device. Built for reading, the Kindle Paperwhite has been improved with a 6.8-inch anti-glare display, thinner borders and a 20% faster page turns than previous versions. Read our Kindle Paperwhite review for more details.
To view the Kindle Paperwhite, click the link above to head over to Currys or keep reading for more Kindle deals.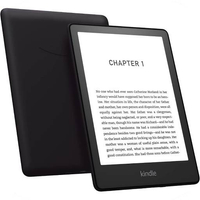 Amazon Kindle Paperwhite: was £149, now £114 at Currys
Save £35 on the Kindle Paperwhite in the Currys Black Friday sale. This premium e-reader gives you access to millions of books, audiobooks and magazine subscriptions, and now comes with 8GB of storage. The screen is easy to use, has good adjustable lighting and is completely waterproof. Now just £114 at Currys.
Fancy a different Kindle? Then you're in luck as Very is also cutting its prices on Kindles, including this money-saving deal on the Kindle Scribe. Designed for reading and writing, the Kindle Scribe can be used as an e-reader and as the best tablet… and it's now under £250 at Very.
P.S. Make sure to check out the best Currys Black Friday deals and the best Very Black Friday deals for more offers like these.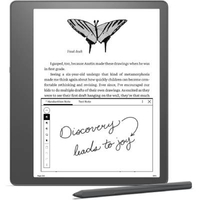 Amazon Kindle Scribe: was £329, now £249 at Very
Save £80 on the Kindle Scribe in the Very Black Friday sale. It has a 10.2-inch touchscreen glare-free display and auto-adjusting sensors for improved reading and writing comfort. In our Kindle Scribe review, we commented that it's definitely worth the extra cost "if you want something you can annotate on to use for your studies or if you want to be able to read books and sketch out ideas in one place." Comes with the Basic Pen.