Why should anyone pay attention to indoor training when the weather is nice enough to exercise outdoors? Because it's the perfect time to grab a treadmill or exercise bike bargain, that's why! Case in point, JTX Fitness is having a massive Clearance Sale now, with many of its equipment being cheaper than usual. And they are generally very affordable so expect some bargain-basement prices, people.
JTX home gym equipment is featured in many of our top buying guides, including best treadmills, best exercise bikes and best ellipticals. The brand's products can also be found on our best cheap treadmill and best folding treadmill guides. Below are three of the best deals we found in the sale, but there are many more – these are simply the ones we liked the most.
Best JTX Fitness Clearance Sale deals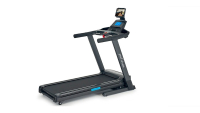 (opens in new tab)
JTX Sprint-7 Treadmill: was £979, now £879 at JTX Fitness (opens in new tab)
This beast of running machine has a 3HP motor capable of producing speeds up to 20 km/h and inclines up to 12% – for under £1,000! It has 43 Programs and an 8-Point Cushionstep Deck to soften the impact on the joints. Save £100 today!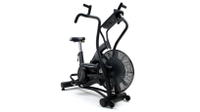 (opens in new tab)
JTX Mission Air Bike: was £799, now £699 at JTX Fitness (opens in new tab)
The JTX Mission Air Bike (opens in new tab) is an ideal home gym equipment for people who want to torch fat and burn calories in the fastest way possible. It has a small footprint and requires no power outlet, making it the best calorie-busting air bike for garage gyms. Now £100 cheaper!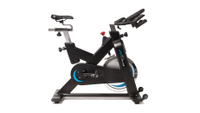 (opens in new tab)
JTX Cyclo Studio Exercise Bike: was £798, now £599 at JTX Fitness (opens in new tab)
A gym-quality training bike with a 25 kg flywheel, friction resistance and Polar Receiver and Hand Pulse Sensors, the JTX Cyclo Studio Exercise Bike is a superb addition to any home gym. It also includes Toe Clips/ SPD Cleat Pedals for added versatility. Save £199 now!