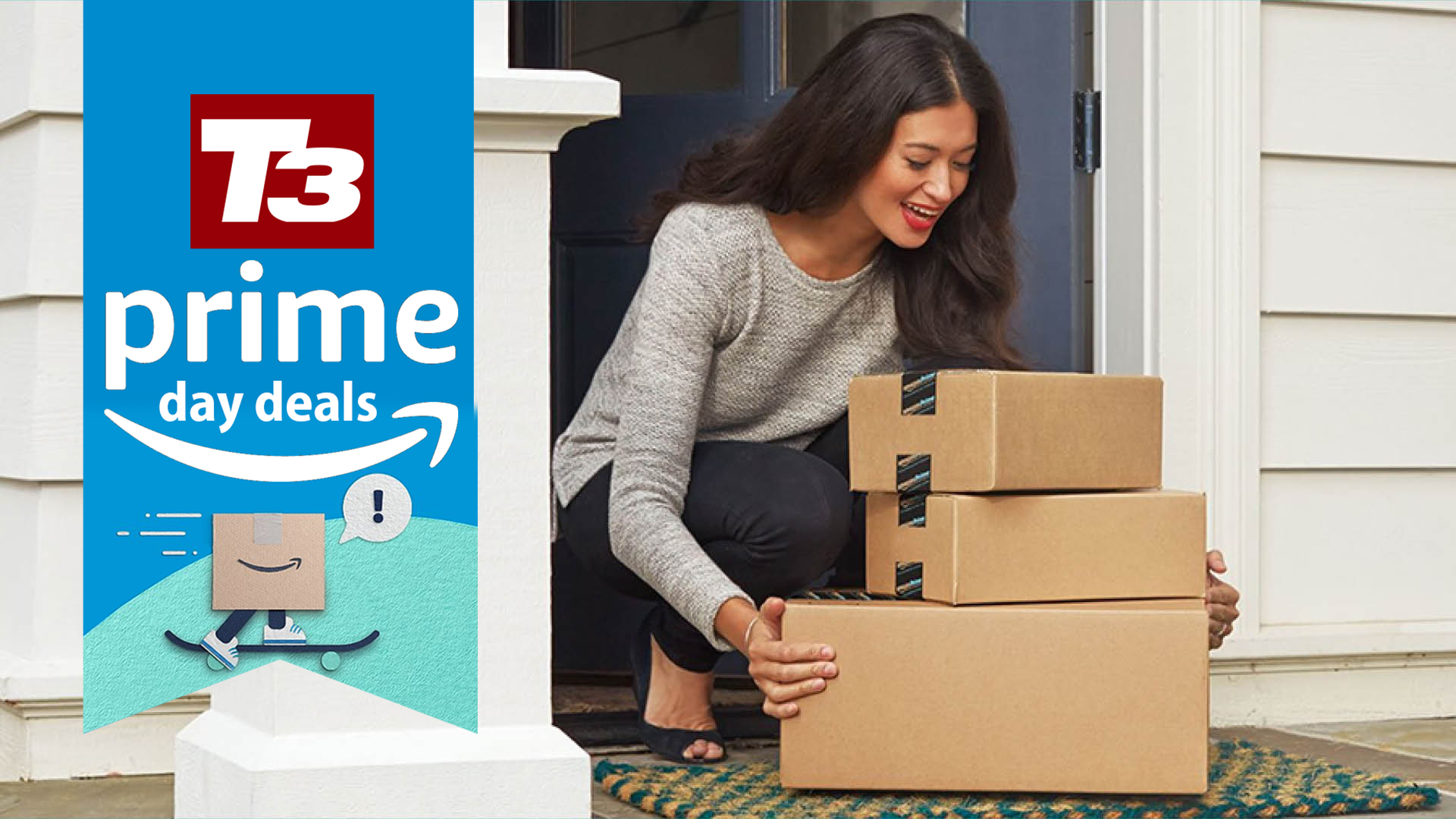 Amazon Prime Day 2022 is now here and that means T3 is unearthing the very best Prime Day deals on available, from TVs to headphones to laptops to phones, among much more.
But, right here, I've decided to surface only the Amazon Prime Day deals on products with really high customer review scores. This means that every product that featured here is not just cheaper than normal but critically praised by thousands of happy shoppers, too.
If you want to just jump straight into everything Amazon has to offer right now, though, then you can view all deals at Amazon right now.
But, for a curated list of deals on products with excellent customer review scores, keep this live blog open, as I'll be adding great deals to it frequently.
Refresh
A 5-star rated Lego set
We kick off our 5-star deal-a-thon with this beauty of a deal from Lego. Star Wars Lego is some of the most sort after on the planet, and right here the super cool, 593-piece Lego Boba Fett's Starship set has been reduced by £15 down to £29.99. This set is officially elite level in terms of buyer satisfaction, too, with more than 3,445 5-star reviews from happy owners.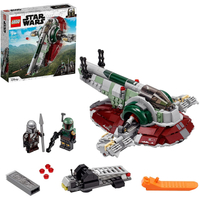 Lego Star Wars Boba Fett Starship: was £44.99, now £29.99 at Amazon
This Amazon Prime Day deal cuts £15 off the price of this awesome Boba Fett Starship Lego set. And, with literally thousands of 5-star reviews in the bag from buyers, this set seems guaranteed to deliver maximum enjoyment and value for money.
Amazon's market-leading streaming stick
The Amazon Fire TV Stick 4K delivers a fantastic way to inject smart TV functionality into any display or monitor with HDMI port. Simply plug it in and then enjoy, though a super slick interface, access to the world's best streaming service apps. Log in with your subscription to Netflix, Prime Video, Disney+, BBC iPlayer, YouTube and more, then kick back and enjoy 4K HDR streaming. The Fire TV Stick 4K has over 31,000 5-star reviews from happy customers on Amazon.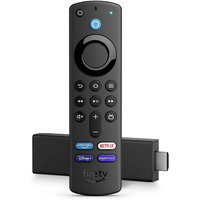 Amazon Fire TV Stick 4K: was £49.99, now £22.99 at Amazon
With over 31,000 5-star reviews from customers on Amazon, this is one seriously well-reviewed product. For brilliant streaming in 4K HDR for cheap it can't be beat. Now £22.99 at Amazon.
A 5-star rated Garmin smartwatch
Garmin make some of the very best smartwatches and fitness trackers in the world, and right now the maker's Forerunner 245 GPS Running Watch is reduced by £110 down to £139.99 for Amazon Prime Day. This watch has more than 3,796 5-star customer reviews on Amazon, making it incredibly well reviewed.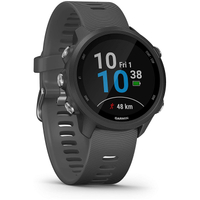 Garmin Forerunner 245 GPS Running Watch: was £249.99, now £139.99 at Amazon
There's good reviews, and then there is over 3,790 perfect 5-star reviews, which is exactly what the Garmin Forerunner 245 GPS has from customers on Amazon. That's a lot of happy buyers. Now 44% off in this great Prime Day deal.
Apple's super light tablet discounted
The Apple iPad Air delivers a marked upgrade over the standard iPad, but rings in notably cheaper than the iPad Pro. It's also incredibly well reviewed by Amazon customers, with over 5,000 5-star reviews logged by happy buyers.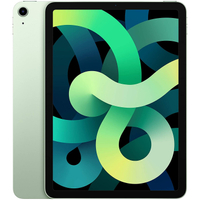 Apple iPad Air: was £519, now £419 at Amazon
The Apple iPad Air is a superb slate with a 10.9-inch display and loads of power under the hood. It's also super thin and light and works with Apple Pencil, which is great for creatives. It's currently discounted by £100 for Prime Day and has over 5,000 5-star reviews on Amazon.
Apple's affordable smartwatch gets even cheaper
The Apple Watch SE delivers a fantastic Apple Watch wearable to its owner, with state-of-the-art fitness tracking technology partnering smart features and buckets of on-the-wrist style. And it's loved by Amazon customers, too, with 4,238 perfect 5-star ratings recorded by buyers. The Apple Watch SE is now reduced by £52 down to £267 at Amazon.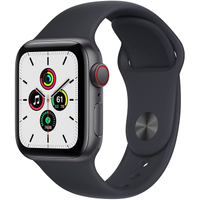 Apple Watch SE: was £319, now £267 at Amazon
If you're looking for an Apple Watch on a budget then the affordable SE model just got even cheaper courtesy of this Prime Day discount. It's now 16% off and available for £267. This smartwatch has over 4,230 perfect 5-star reviews by customers on Amazon.
A 5-star TV, as rated by T3 and Amazon customers, gets a £500 discount
Sony BRAVIA is one of the most prestigious TV brands in the world, and right here its large 65-inch KE65A8/P model, as awarded a maximum score of 5 stars by T3, is discounted by £500 for Prime Day. Of the 173 customer ratings for the TV on Amazon, 156 of them gave this TV a perfect 5-star score. The people have well and truly spoken.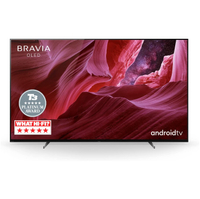 Sony BRAVIA OLED 4K HDR TV 65-inch: was £1,699, now £1,199 at Amazon
What's that we see on the TV screen? Only T3's own 5-star Platinum Award. Yep, that tells you everything you need to know about this fantastic 4K HDR TV from Sony – it's elite tier. And it's now discounted for Prime Day by £500 down to £1,199. Oh, and it seems plenty of people agree with our review score, too, with over 155 people giving this a 5-star score on Amazon after buying one.
A stunning Le Creuset Casserole Dish discounted
Le Creuset is the world's foremost name in cookware products, and its saucepans, dishes and grills are incredibly sort after by foodies and chefs. The classic casserole dish from Le Creuset, which is rated 5 stars on Amazon, here gets a lovely Prime Day discount.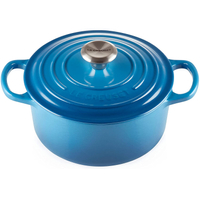 Le Creuset Signature Enamelled Cast Iron Round Casserole Dish With Lid: was £185, now £136.90 at Amazon
Le Creuset makes the best cookware in the world, and right here its stunning Signature Enamelled Cast Iron Round Casserole Dish is reduced by £48.10 for Prime Day. Out of 60 Amazon customer reviews, 53 gave this product a perfect 5-star score. That points to an elite product, and one that is now, handily, cheaper.
A Philips juicer capable of making 2 litres of juice in one go
Juicers are great when its hot, which is why this Prime Day deal on this Philips Juicer is so appealing right now. It's a premium model, too, that is capable of making 2 litres of juice in one go. It's also 5-star rated on Amazon, pointing to its quality. A £25 price cut means this juicer is now £79.99.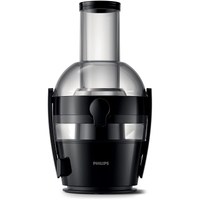 Philips Juicer 2L Viva Collection: was £104.99, now £79.99 at Amazon
A large 2-litre juicer with powerful 800-watt motor means you can whip up even the toughest fruits or vegetables in seconds. Ideal for smoothies and shakes. 92% of people who bought this product on Amazon gave it a maximum score of 5 stars.
A premium air fryer now at a bargain price
Over 4,580 Amazon customers, who have bought this Ninja Foodi MAX Dual Zone Air Fryer, have given it a maximum score of 5 stars on review. That's a seriously impressive amount of 5-star reviews and a clear indicator that this is a quality product. Which is why a straight £70 Prime Day price cut on it is so welcome.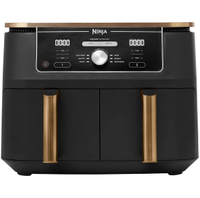 Ninja Foodi MAX Dual Zone Air Fryer: was £249.99, now £179.99 at Amazon
This is a premium air fryer with a large 9.5-litre capacity, 2 drawers and 6 different cooking fucntions. The copper and black finish is just stunning, too, and will look great on the majority of kitchen countertops. A £70 price cut for Prime Day means this 5-star rated air fryer is now £179.99.
PS5 SSD heaven courtesy of Prime Day
The PS5 is a great console, there is no doubt, but its lack of storage out of the box is an issue. This Prime Day deal fixes that, though, delivering the 5-star rated by Amazon customers Samsung 980 Pro NVMe PCIe M.2 SSD 1TB for half price. Plug and play ready, just insert in your PS5's storage expansion bay and start gaming.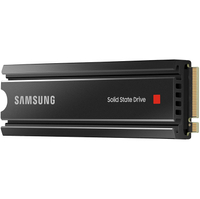 Samsung 980 PRO Heatsink NVMe PCIe 4.0: was £193.79, now £95.99 at Amazon
This is a dream deal for many PS5 owners, as it scores them the 1TB Samsung 980 Pro for a lot less money than usual. Perfect for adding serious extra storage to your PlayStation 5. This is plug-and-play ready, with a heatsink included.