Whether you use it for crisp callouts in competitive titles against the world's best, or just for chatting to friends while unwinding, having one of the best gaming headsets is important. Luckily, the SteelSeries Arctis Nova Pro (a mouthful I'll admit) is on sale for Amazon Prime Day at a record-low price for both US and UK gamers.

With 360-degree spatial audio, you'll be able to get an audio soundscape of the battlefield in top shooters like Call Of Duty and Valorant and detect exactly where threats are coming from. It'll be crystal clear too with Hi-Res certification thanks to SteelSeries' GameDAC2 technology.

If you've never managed to find a headset that sits just right, that's about to change. The Arctis Nova Pro features height-adjustable rotating earcups and is even designed to work with glasses on, leaving you free to game for as long as you need without irritation.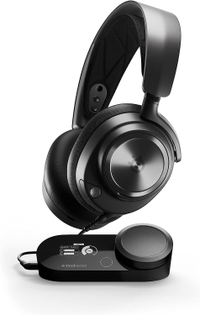 SteelSeries Arctis Nova Pro: was $249.99 now $198.99 at Amazon
If you fancy yourself a top-tier gamer, you need a headset to match. With Hi-Res, 360-degree spatial audio, this is a great choice for competitive gaming. A separate audio equalizer and the ability to be connected to two devices at once is also great for when you just want to chill and chat.


UK Price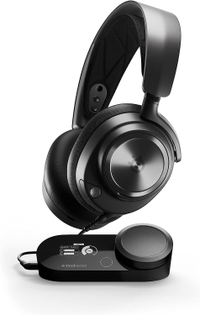 SteelSeries Arctis Nova Pro: was £249.99 now £160.55 at Amazon
If you're a gamer after a serious headset, you've found it, and at a best-ever price too. This SteelSeries headset has Hi-Res 360-degree spatial audio to keep callouts crisp. With adjustable cups, this is a seriously comfy headset too.
Instead of constantly having to go into game settings to find the right balance between game sound and voice chat, use the headset's in-built equaliser to find the right levels. If you're a streamer or Discord user, you can even connect to two different systems at once without plugging and unplugging over and over again.
When you're done chatting and just want to enjoy quality audio, or you're in the zone, retract the mic and enjoy the 96KHz/24-Bit audio with your favourite tunes.

There is an even more expensive model of this headset with ANC (active noise cancelling) technology but for our money, we think this is the better deal this Prime Day.