The biggest shopping event of this coming summer, Amazon Prime Day, promises to be the first real major sale where we see some actual discounts on PS5 consoles, games and accessories.
Up until now the best gamers could have hoped from Amazon Prime Day is a PS5 restock, and while that still might be the case come APD 2022, we're hearing whispers from industry insiders that actual discounts could be on offer, too.
In terms of PS5 consoles, those discounts are likely to come, so the intel says, through console and game bundles, rather than straight price cuts, but that's still great news for gamers.
Another area where Amazon Prime Day 2022 is going to win in terms of PS5 deals is on accessories and peripherals. We're going to see big discounts on the best gaming TVs, as well as best PS5 SSDs, best gaming headsets and best PS5 games, among others.
Below you can find direct links to the PlayStation 5 and PS5 Digital Edition product pages at Amazon to check for in-stock consoles in both the USA and UK, as well as everything we currently know and predict for a Prime Day 2022 PS5 restock.
Amazon Prime Day PS5 restock 2022 [USA]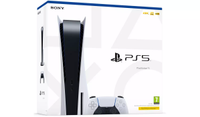 PS5: $499 @ Amazon
The most desirable product on Earth, the PS5 is in very high demand. This model comes with a 4K UHD Blu-ray player, meaning physical games and movies can be bought and played. You get one DualSense controller in the box. Last time we checked the console was out of stock, but we recommend gamers check right now to see if a new wave of systems has landed.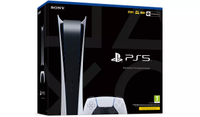 PS5 Digital: $399 @ Amazon
The digital-only PS5 does not come with a 4K UHD Blu-ray player and, as such, can be bagged for less money. Obviously, you can't buy physical games, though, if you pick up this version of the console. As with the full-fat system, the last time we checked this product page you couldn't buy the digital system, but definitely worth checking right now for any new consoles.
Amazon Prime Day PS5 restock 2022 [UK]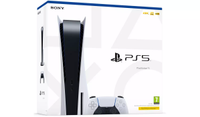 PS5: £499 @ Amazon
The PS5 is incredibly popular in the UK, with quality exclusive games making it the new must-have games console. The full-fat edition comes with a 4K UHD Blu-ray player, which allows for physical disc-based games and movies to be bought and played. Amazon US has had PS5 consoles in stock recently, but last time we checked that doesn't appear to be the case. We advise checking right now to see if anything has changed.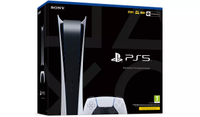 PS5 Digital: £399 @ Amazon
If you spend £100 less then the PS5 Digital Edition comes into view. This version of the console does not come with a 4k UHD Blu-ray player, meaning it is digital downloads for games and movies. The PS5 Digital doesn't appear to be in stock right now, but we recommend checking the product page as consoles are expected to drop any time.
Will there be an Amazon Prime Day PS5 restock?
Yes, is the simple answer in our mind. From our sources there will not just be a Amazon Prime Day PS5 restock but also actual PS5 deals in the form of bundle deals.
We're many months out from Amazon Prime Day 2022, though, so things could change, but supply chain disruptions and manufacturing blockers are easing right now and that points to an Amazon Prime Day PS5 restock this year.
Will there be actual discounts on the PS5 during Prime Day 2022?
Let's be very clear here. There will be no actual discount on the PS5 or PS5 Digital Edition on Amazon Prime Day 2022 in terms of just straight console price cuts. Yes, restock woes are slowly abating and with months still to go until Prime Day happens we're hopeful that by the big day they will be a thing of the past. However, from what we're hearing from retailers there will not be PS5 price cuts until the winter holiday season 2022.
However, where we are expecting to see discounts is in console bundle deals, whereby the PS5 is offered along with a bunch of games and / or accessories. We've seen multiple retailers offer these packages (such as shown in the image above) and while they do demand a higher up-front price, they do tend to offer a small discount overall. Many of these bundles come with genuinely useful things, too, such as extra controllers and fun games, so should definitely be considered.
Where there's a good chance of discounts during Amazon Prime Day is in PS5-compatible accessories, and specifically from third-party makers. We're fully expecting for loads of PS5 gaming headsets, controllers and charging docks, for example, to be reduced. And we're confident some PS5 games will also see price drops.
Shop PS5 consoles directly at Amazon
Amazon Prime Day PS5 controller and face plate deals
One thing we've heard is that Amazon Prime Day 2022 is going to see the colorful new Sony PlayStation 5 DualSense Wireless Controllers and face plate console covers discounted.
And, being honest, that's a good thing. We were stoked when Sony announced the colorful new face plates and controllers, but we weren't happy at all about the pricing of either, and especially the console covers.
As such, Amazon Prime Day 2022 discounts to PS5 controllers and face plates would be very welcome and, if you ask us, something to be expected.
Shop PS5 controllers directly at Amazon
Shop PS5 console covers directly at Amazon
Amazon Prime Day PS5 TV deals
When shopping for a TV that will be perfect for PS5 during Amazon Prime Day 2022 you want to keep your eyes on the LG C1 and LG A1, as well as the Samsung AU7100, AU9000, Q60A, Q80A, QN85A, QN90A/QN94A and Sony X80J, X85J, X90J, A90J.
Each one of these gaming TVs will be a great match for a Sony PlayStation 5, and the best thing is that they vary in price points, too. We've got everything here from premium panels that offer the best of everything, to focused gaming bargains that offer 120Hz and VRR (variable refresh rate) technology.
Last year we saw TVs from these manufacturers discounted during Prime Day and this year will be no different.
If there were one TV above all others we'd recommend to gamers, though, then it is the LG C1. We consider this to be the best gaming TV for most people and, as T3 has written about in our full LG C1 review and in opinion pieces, it is a perfect partner for PS5.
Today's best PS5 TV deal prices on the LG C1 can be viewed below.
Amazon Prime Day PS5 gaming headset deals
If there was one PS5 accessory category more than any other during Amazon Prime Day 2022 to expect a lot of deals on then it is gaming headsets. We're expecting huge movement in terms of discounts and bundle deals on a load of top gaming cans, and from premium makers too such as Razer, SteelSeries, Turtle Beach and Astro.
We're expecting some small discounts on the much in-demand Sony PlayStation 5 PULSE 3D Wireless Headset, too, however the real big reductions will be on the third party accessories.
Turtle Beach's Recon line of gaming headsets could be a good one to keep an eye on, as too Razer's Kraken range. Astro headsets are harder to predict, but we think some more entry level sets like the Astro A10 and A20 could see some price shifts, as too the ever popular mid-range classic, the Astro A40. Naturally, any discount on the Astro A50 should be snapped up.
As for SteelSeries that's where we're expecting some very attractive discounts. Right now the SteelSeries Arctis 7P Wireless sits a top our best gaming headsets buying guide, and that's the headset we'd advise gamers to monitor prices on. Any discount to it would make it basically an insta-buy.
We've tipped the Kraken range from Razer to get discounted as we've seen a lot of movement in its price over the past 12 months, with both the Razer Kraken Tournament Edition and Razer Kraken Ultimate the most likely for price drops.
Top destinations to bag PS5 gaming headset deals this Prime Day include Amazon, obviously, but also Walmart, Best Buy, Newegg, AO.com, Currys PC World and Overclockers, so be sure to shop around. Naturally, T3's best Amazon Prime Day deals hub will list all the best gaming headset deals we find, too.
Shop PS5 gaming headsets directly at Amazon
Amazon Prime Day PS5 SSD deals
One area where we're going to see big discounts this Prime Day is on PS5 SSD deals. We've seen big drops in compatible NVMe SSD prices over the past six months, and come Prime Day 2022 gamers are going to be able to bag some real bargains.
These are the criteria a drive needs to match in order to be PS5 compatible:
PCIe Gen4 interface
250GB - 4TB capacity
5,500MB/s read speed or faster
22mm width
Heatsink required (included or third party)
The PS5 SSDs we'd advise gamers to look out for during Amazon Prime Day 2022 are as follows:
Samsung 980 Pro
WD Black SN850
Seagate FireCuda 530
Gigabyte Aorus GEN4 7000s
Lexar Professional NM800
Crucial P5 Plus
Each one of these drives it almost certainly going to be discounted this Prime Day, so be sure to scout around for the best price.
Shop PS5 SSDs now directly at Amazon
Amazon Prime Day rival stores to check for PS5 consoles