Sneakerheads have a new home on the internet: eBay. It's all thanks to the shopping giant's new Authenticity Guarantee – a service designed to protect sellers and allow buyers to shop with confidence. So, whether buying and selling sneakers is your passion, hobby, or business, here's why you need to check out eBay.
The Authenticity Guarantee service for sneakers means that when you sell a pair of sneakers on eBay instead of sending them directly to the buyer, you'll ship them to a vetted third-party authenticator.
The authenticator will then carefully inspect the sneakers for authenticity and accuracy against the item listing, and, upon confirmation that everything is present and correct, they are re-packaged and securely shipped to the buyer.
If the authenticity of the sneakers cannot be verified or they are significantly not as described, they are returned to the seller and a refund is issued.
Best of all, this service is completely free to the sellers and buyers.
It's worth noting, though, that in order to be eligible for the Authenticity Guarantee service several conditions must be met.
First of all, they have to be from a premium brand. Think Yeezy, Nike, Adidas, Balenciaga, Gucci, and Off-White, to name just a few. The sneakers must also cost over $100 in new condition or $150 if pre-owned.
When buying sneakers, it's important to check listings for the "Authenticity Guarantee" blue checkmark badge – don't just assume they're included in the scheme.
Are you hyped for the new sneaker platform? Check out a small selection of our favourite styles below: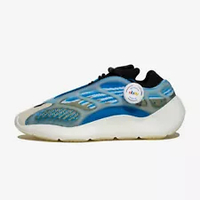 Yeezy
Whether you're looking for understated YEEZY Boost 380, a pair of chunky 700s, or insanely rare Red Octobers, eBay has you covered. There are 11,000 Yeezy sneakers for sale, meaning you're sure to find the special pair you're looking for. Shop Yeezy at eBay.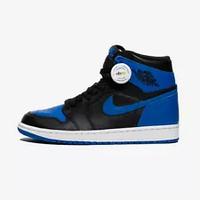 Jordans
When it comes to sports shoes that boast striking and timeless designs, look no further than Air Jordans. eBay has over 14,00 styles for sale, including affordable pairs, as well as rarer Off White models. Shop Air Jordans at eBay.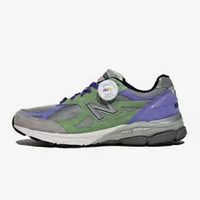 New Balance
Whether you're tackling workouts in performance running shoes or hitting the streets in style, New Balance has you covered. You can pick up the ultimate 624 'Dad Shoe', or go slightly more 'out there' with the 56/40 Black With Pink Lemonade. Shop New Balance at eBay.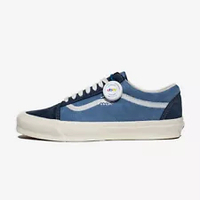 Vans
Vans sneakers are iconic, and they're pretty collectable too. Of course, you've for classic Checkerboard Old Skools, but there are also rare collaborations with Fear of God, Toy Story versions, and Supreme. Shop Vans sneakers at eBay.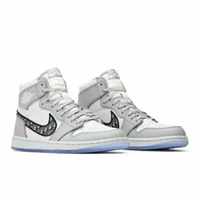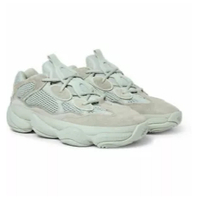 You can check out all of the sneakers in eBay's Authenticity Guarantee here and you can find more information on the Authenticity Guarantee here.