Refresh
It's that special time of year: Google IO time of year! T3 is on board for the ride, so strap yourselves in for a live blog rollercoaster on everything that matters around the 2022 showcase from the search giant.
I've already written about the four major things to expect from the keynote: from Android 13, to Pixel Watch, and Pixel 6a. And what not to expect (sad face): the Pixel 7. But there could well be plenty more surprises from the show besides – you can watch along yourself, here's a link to T3's How To Watch page.
Google's major keynote kicks off at 6pm BST (that's 7pm CEST, 1pm US EDT, 10am US PDT) on 11th May, which is when I expect the major meat of the show to be revealed. But many more keynotes take place at the conference, as you can see on Google's official site, right through to its closing on 12th May.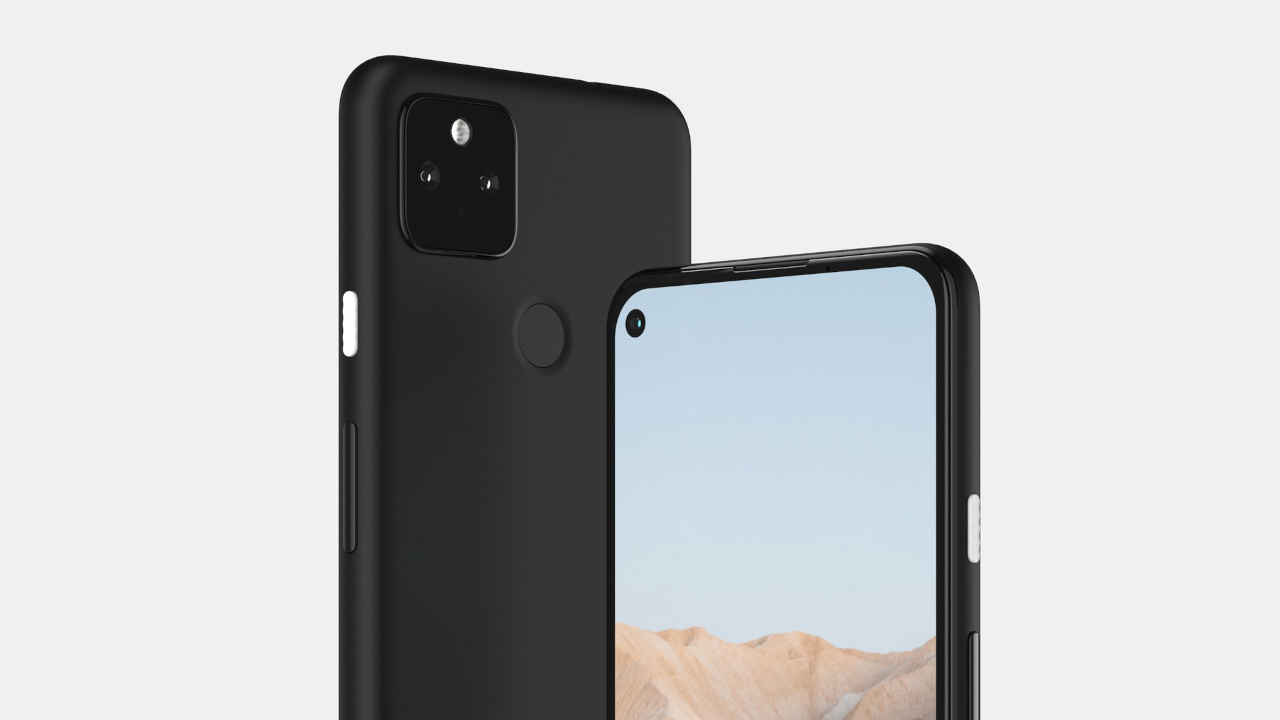 You want new phones? We all want new phones
No, that's not a picture of the 6a above, seeing as nothing is official as yet. It's also way too early in the Google phone lifecycle to expect a new Pixel 7, which I suspect will arrive around October time. But there are plenty of rumours surrounding a Pixel 6a – the update to 2021's Pixel 5a.
Given the cost of living crisis, a new 'Pixel lite' (I kind of see the 6a in that way) is a sensible launch: after all, that's what the 'a' series is all about – delivering more for less. I think it's likely to appear at IO tonight, featuring the same Google Tensor chipset as the full-fat Pixel 6 models of last year, but with a pared-down camera array – but hopefully with a similar and distinctive bar-like design in that area.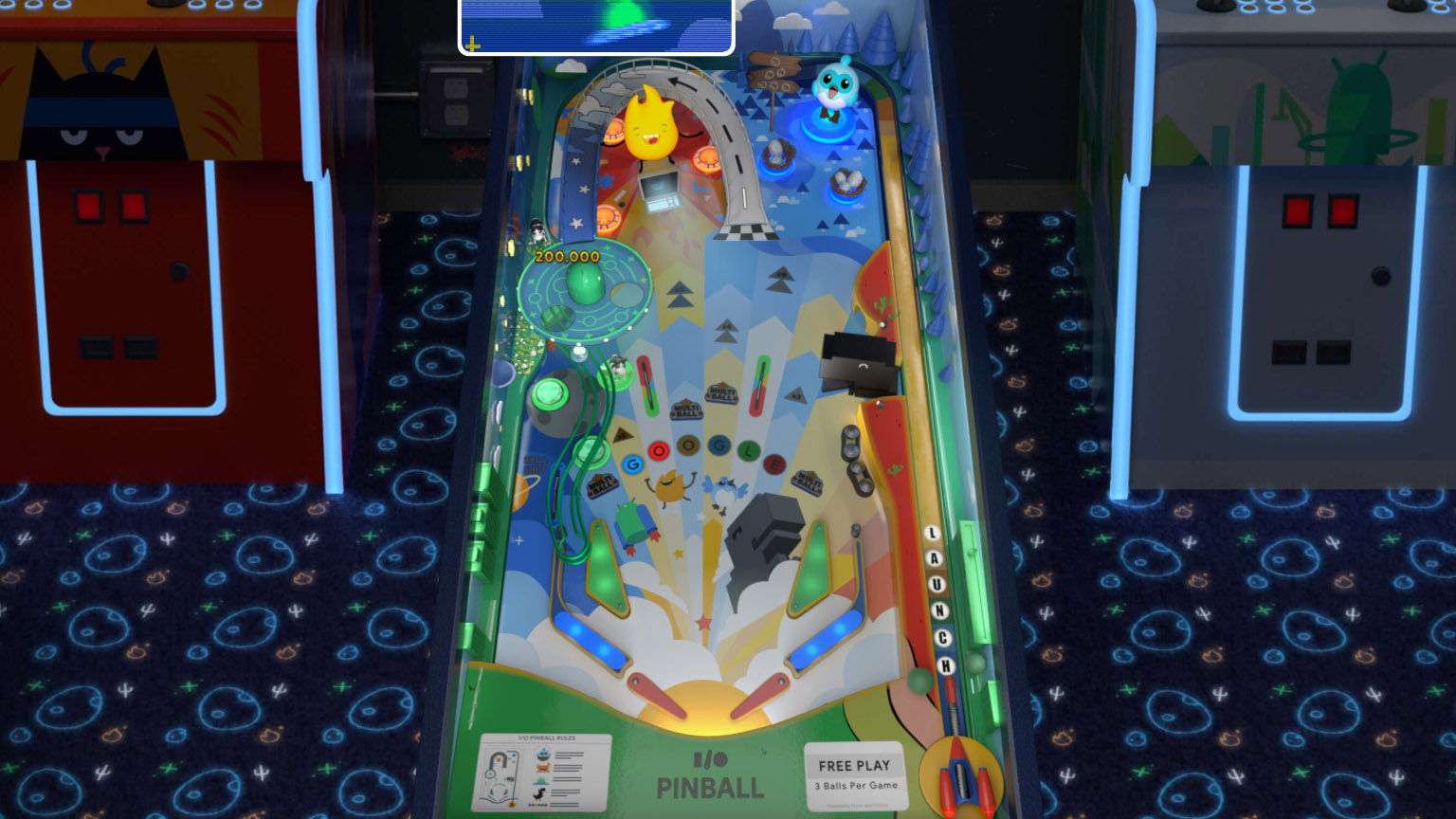 Pinball!
Tapping your fingers impatiently in the run-up to Google IO? Well, stop, I tell you: go tap your keyboard playing this Google I/O Pinball game that was released late last night (how did I not know sooner?).
But, be warned, it's pretty addictive (and a lot easier than those pesky real-life pinball machines in actual arcades). I've already not written a news story whilst hammering those directional arrows, so go do your best to get fired too. Enjoy!
Attendees are arriving
Wow! What a feeling to be back in the world with people. #GoogleIO is gonna be fun! pic.twitter.com/Ch1qe905m0May 11, 2022
See more
It's been a few years since Google has been able to hold an actual in-person event for Google IO. Gutted as I am to not be there, it's great to see many regulars in attendance at Google's Shoreline Amphitheatre in California.
The big boss is in the house (well, amphitheatre)
Nice to be back IRL at Shoreline! See you soon:) #GoogleIO pic.twitter.com/6A3mtEIAl4May 11, 2022
See more
Google's CEO, Sundar Pichai, is at Shoreline Amphitheatre. People are getting themselves seated.
And everything looks, well, very Home-ly, doesn't it? Will Google Home updates be a more major part of 2022's Google IO than originally expected?
We'll find out soon, as things kick off in little over 30 minutes...
Oh, Pixel 6a leaks minutes before the show starts...
Renowned leakster Evan Blass has dropped the Pixel 6a image just minutes before the show commences. At least it wasn't days before, eh? There's at least a little surprise...
It looks to confirm what I expected: Google's Tensor chip remains, dual camera (main and wide) with lower-resolution. The perfect 'Pixel lite' for 2022.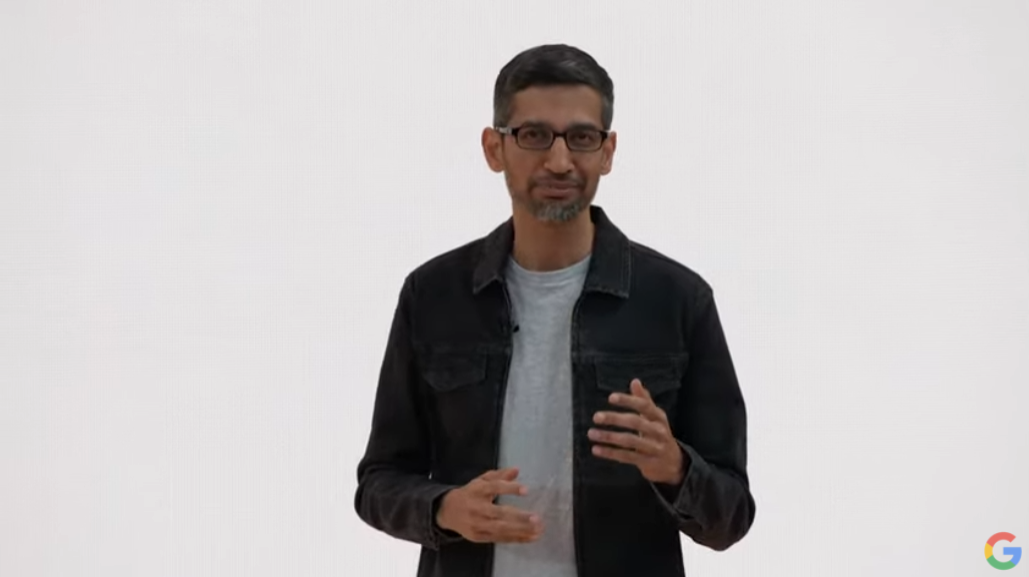 Pichai takes the stage, and we're off!
No Zoom call this year, Mr Pichai, you're not on mute. Make it count.
"After two years of starting meetings with my mic muted, I thought I'd check," he quips.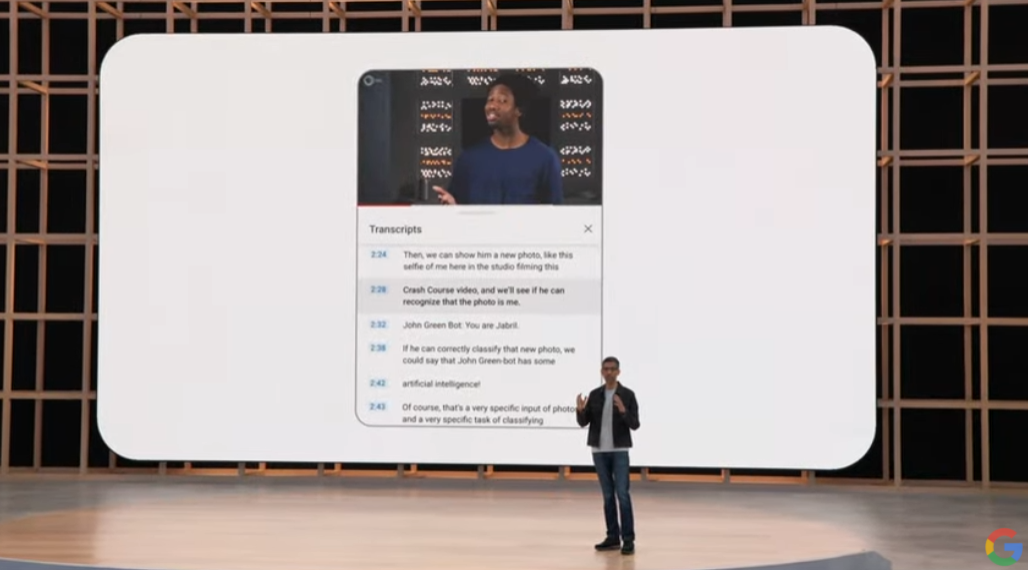 Google Translate updates
Google Translate is adding 24 additional languages, including indigenous languages.
Auto-translated captions on YouTube is coming in 16 different languages too. Very smart.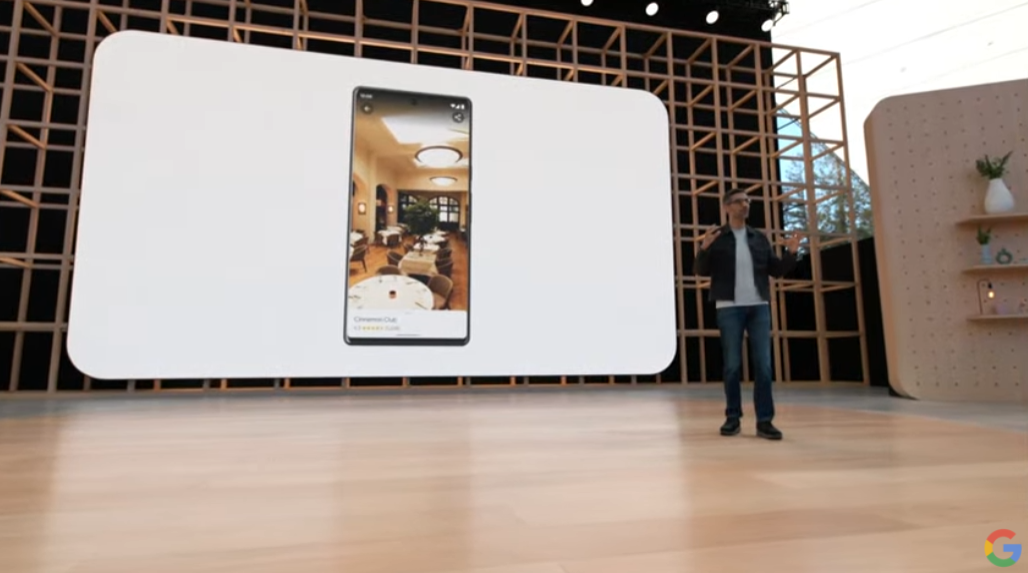 Google Maps new features
Google Maps is the next big one. Its biggest new feature is called Immersive View, which allows you to look inside restaurants in certain supported cities. The fly-through visual is very impressive, too, drone-like - except it's not, it's made using neural rendering. I wonder how many restaurants will be part of this cool new visual...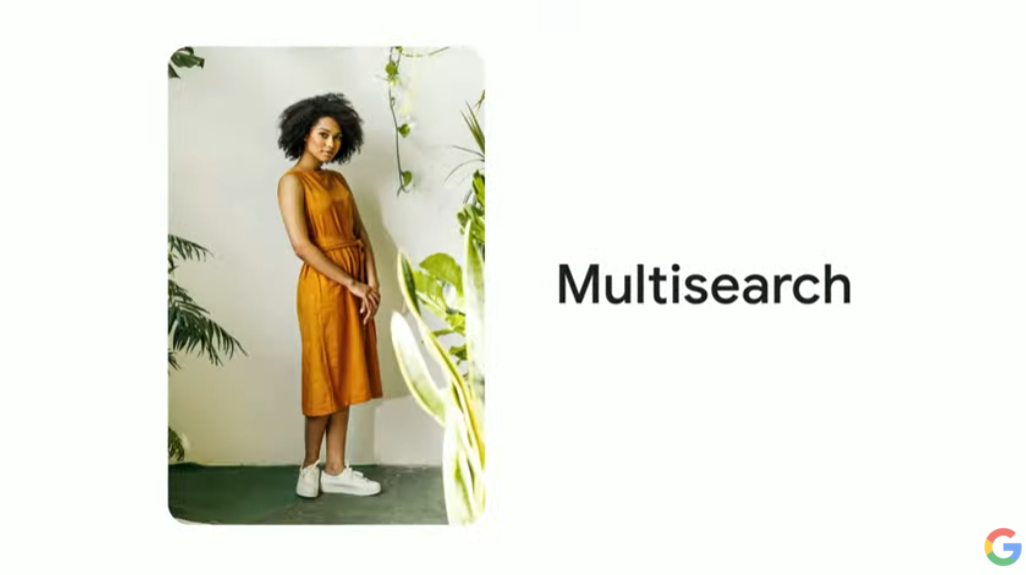 Google Search updates
Multisearch, using pictures as a form of search, will add 'near me' in a future update, which will bring up local results near to your location - including local restaurants. So you can show Google a picture, identify what an object is, then learn where to find that nearby straight after.
In the future there will be a feature called Scene Exploration: it will use augmented reality, so you'll be able to use your phone's camera for a live view and add relevants words, so you can find what you're looking for. Ideal at a supermarket shelf, if you need something nut-free, gluten-free, etc.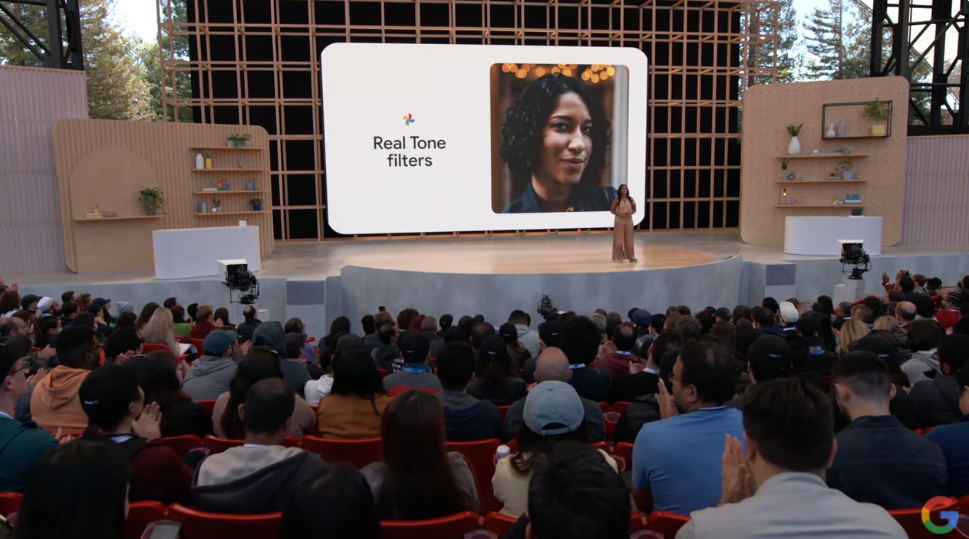 Inclusivity
Google is using the Monk Skin Tone Scale - a 10 point skin tone scale system - to build a more inclusive experience. It's going to be open source - skintone.google - the idea being developers can enhance tools for better representation. Whether that's seeking a more suitable make-up match through, as one example.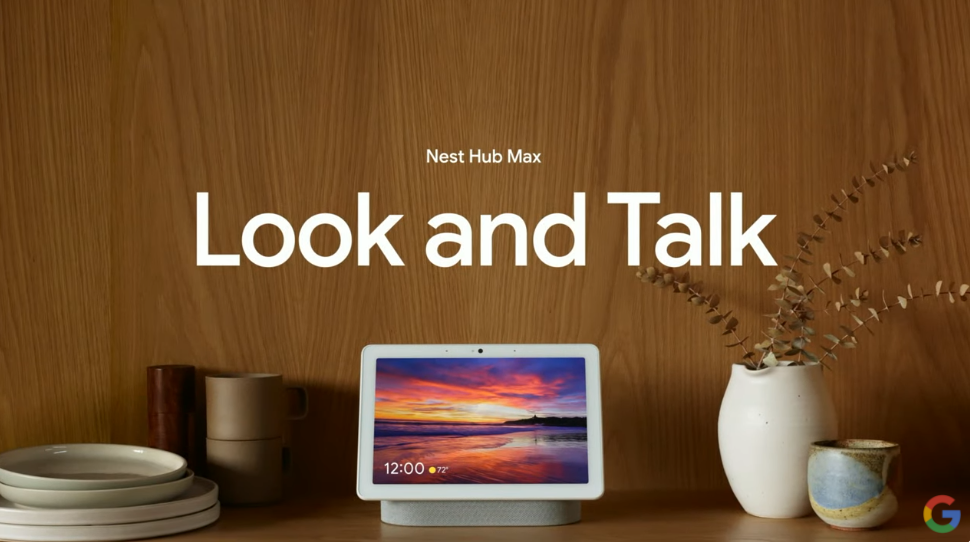 Voice Search: the end of 'Hey, Google'!?
New options for voice search: Look And Talk uses face match and voice match to know it's you, no wake word necessary.
That's right: you don't have to say "Hey, Google" each time. I am so happy. Of course you can still say it if you want.
Google also says it's improving voice comprehension, with lower latency, and a better understanding when you hesitate or 'umm and arr'.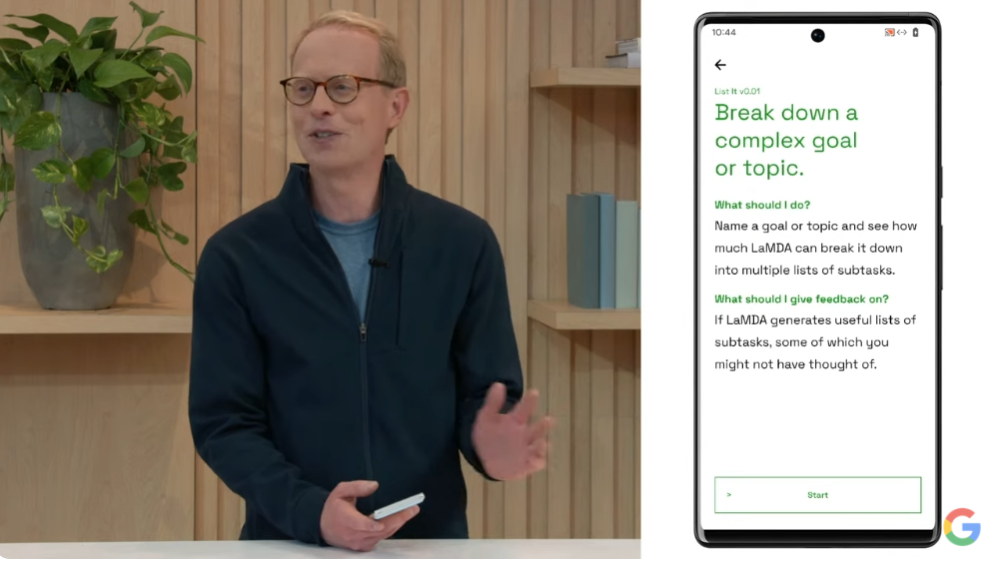 LaMDA: AI Test Kitchen
Google's LaMDA - a conversational AI tool - is being opened up in Google's AI Test Kitchen app, where you can ask theoretical questions and get context-relevant answers and suggestions, including follow-up answers.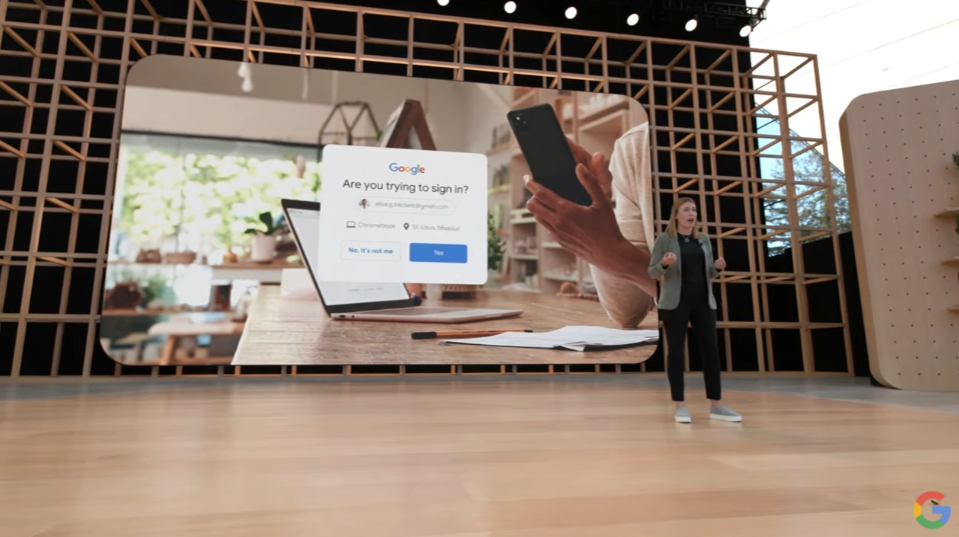 Privacy and security
'Safer with Google' is word of that day. There are some key consumer take-aways from this:
No more six digit confirmation codes as part of two-factor authentication. Woo hoo. It'll just be a single button press instead for added simplicity.
Google is also set to roll out virtual credit card numbers, so they can't be shared fraudulently. Google says it's been working with Visa, Mastercard, AMEX, and Capital One for such cards to roll out in the near future.
There's expanded anti-phishing tools protections for Google Docs, Sheets, and Slides. Which is good news, as I basically live in these.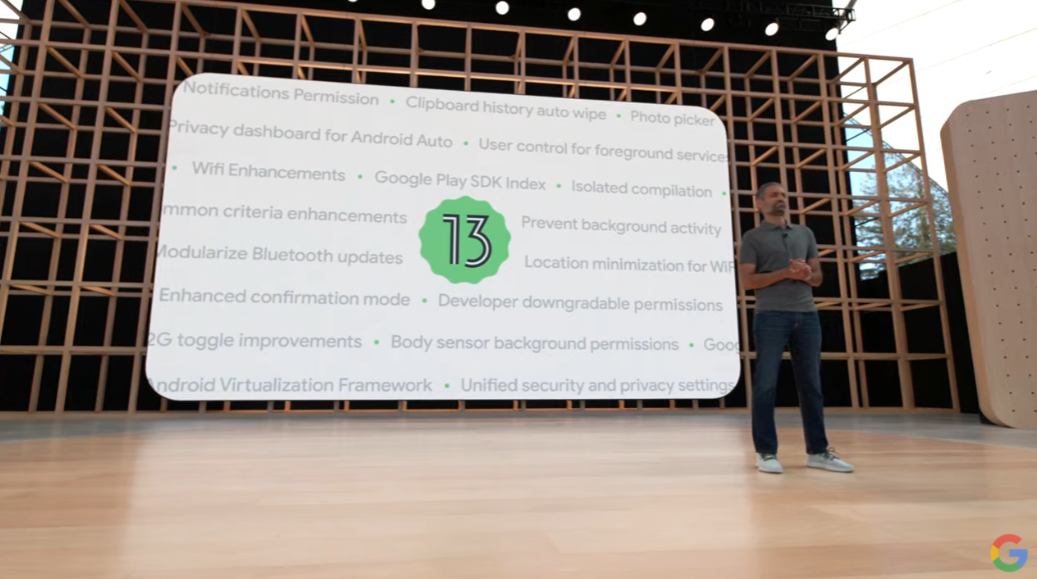 Android 13 overview
Three big new themes for Android 13:
1. Enabling you to do more
2. Extending beyond the phone to watches, tablets and more
3. Making all your devices work better together
I'm sure all this will become more clear in time, because that's pretty vague at the minute! Sounds as though Android 13 will be a fairly soft update for the software overall.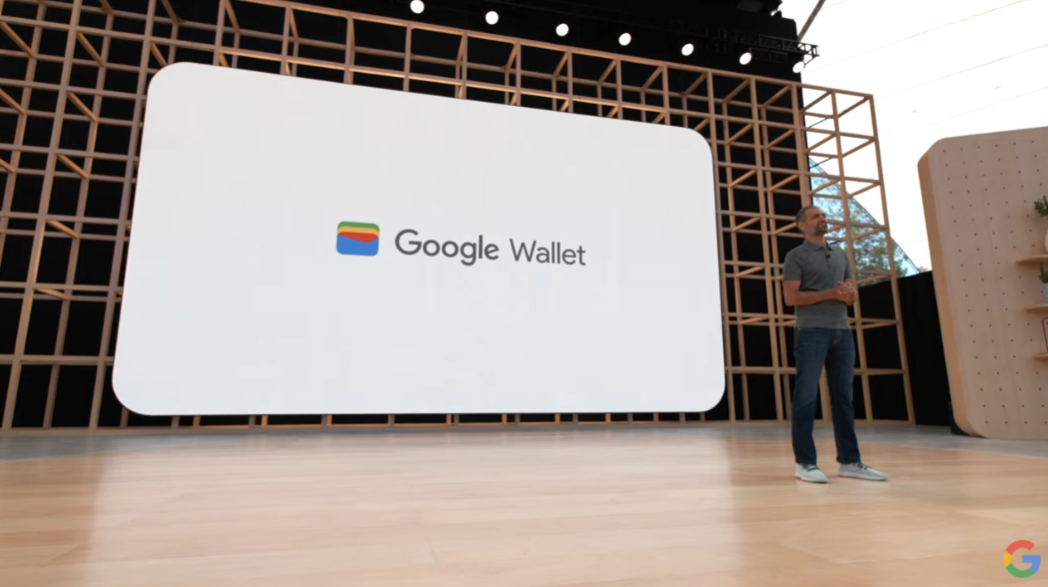 New Google Wallet
Can your phone replace your wallet? Just maybe.
Google Wallet is adding digital IDs later this year, starting with driving licences - although I'm sure there'll be some government hurdles to overcome for that to be truly international.
In addition, Student IDs will be added, to complement the current array of payment cards, boarding passes and tickets, and more.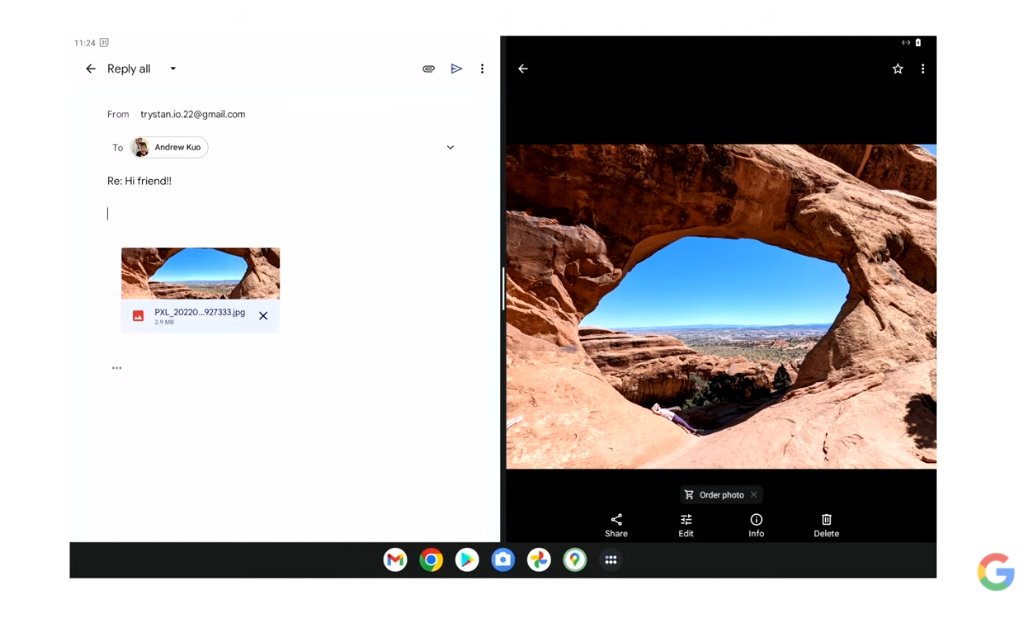 Android on tablets improvements
Android on tablets has always been a bit, well, y'know... not-so-great. But now there are improvements coming.
The notifications shade is getting wider.
An app bar to the bottom of the screen makes for a more desktop-like experience.
There's better dual window management.
Native Google apps are optimised for a larger-screen experience, including Google Maps with richer data, Messages with multi-column view. Third-parties are in on the action too, such as TikTok, Facebook and more.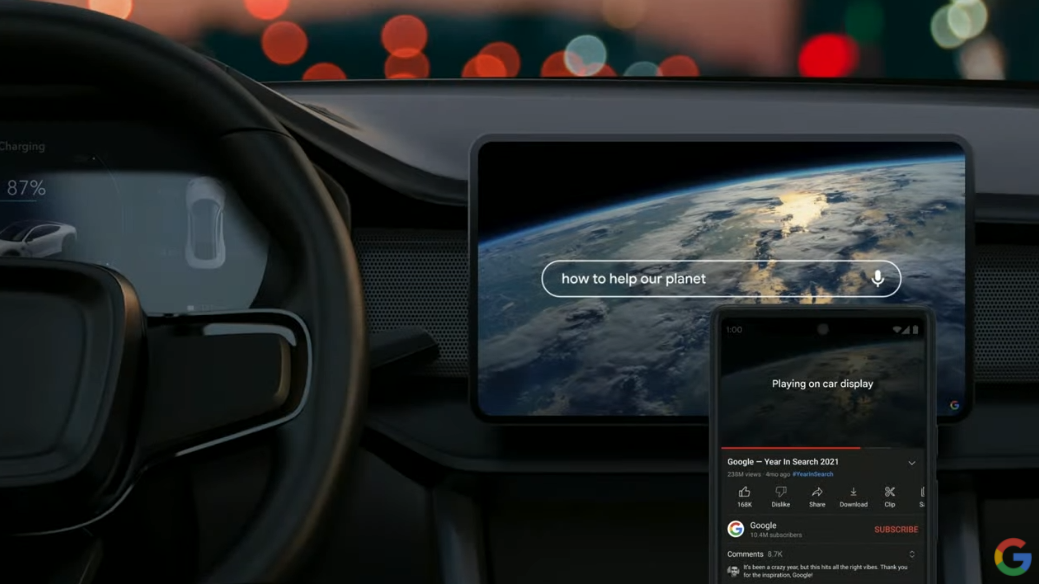 Improved Android ecosystem continuity
Casting capabilities will be offered to more third-party apps, so you can easily hand-off from one system to another - such as when finishing a run and moving your music from earphones to, say, your home TV. Or from Android Auto to your home speaker - I think that's really cool.
Fast Pair is set to expand too: to laptops, TVs, headphones, smart devices.
Next up is Matter, an industry standard, which will allow Nest products to connect to third-party ones, so you'll be able to easily control multiple smart devices through Google Home.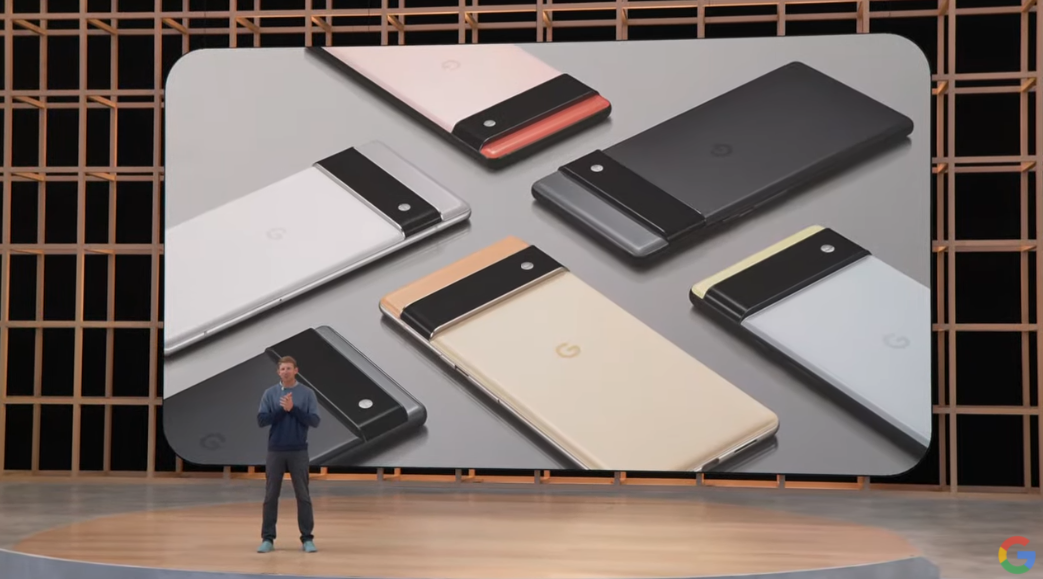 Google Pixel 6a: Here it is!
It's the big one: Google Pixel 6a is official. Although that was pretty clear from the Blass leak, as posted earlier in this blog.
Straight in there with a price too: $449. Woah, I didn't see that coming!
As I'd speculated in my Google I/O expectations piece, it looks a lot like the other Google Pixel 6 models in the range.
That means it comes complete with Google's Tensor chip, and features a familiar design, with a camera 'bar' to the rear, albeit lower-resolution cameras (12MP) compared to the higher-spec phone models.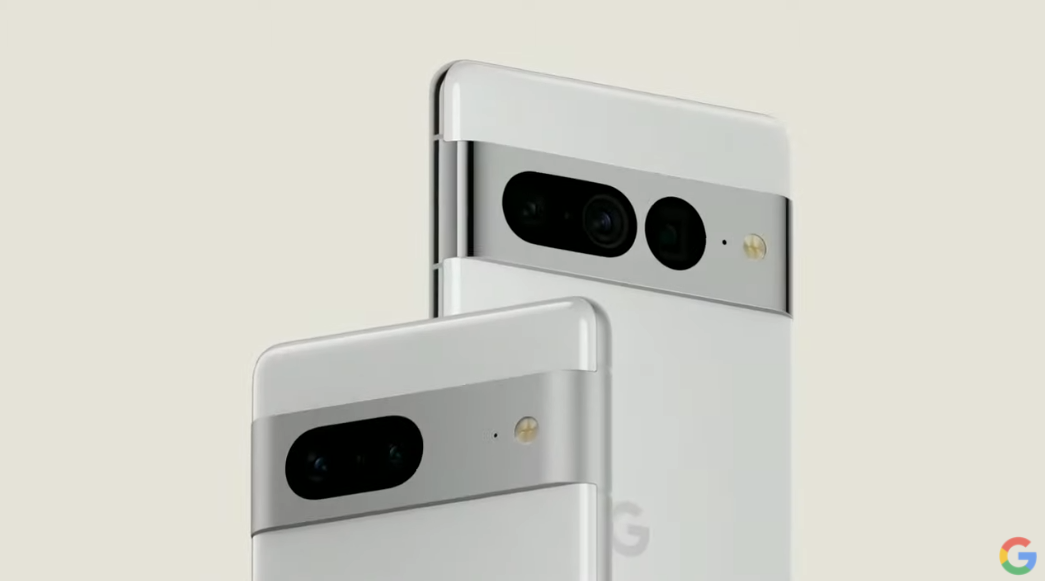 And here comes Pixel 7! Wasn't expecting that. Not much detail yet but looks like new materials, a polished aluminum back and a second-generation Tensor chip.
Read more in our Pixel 7 story.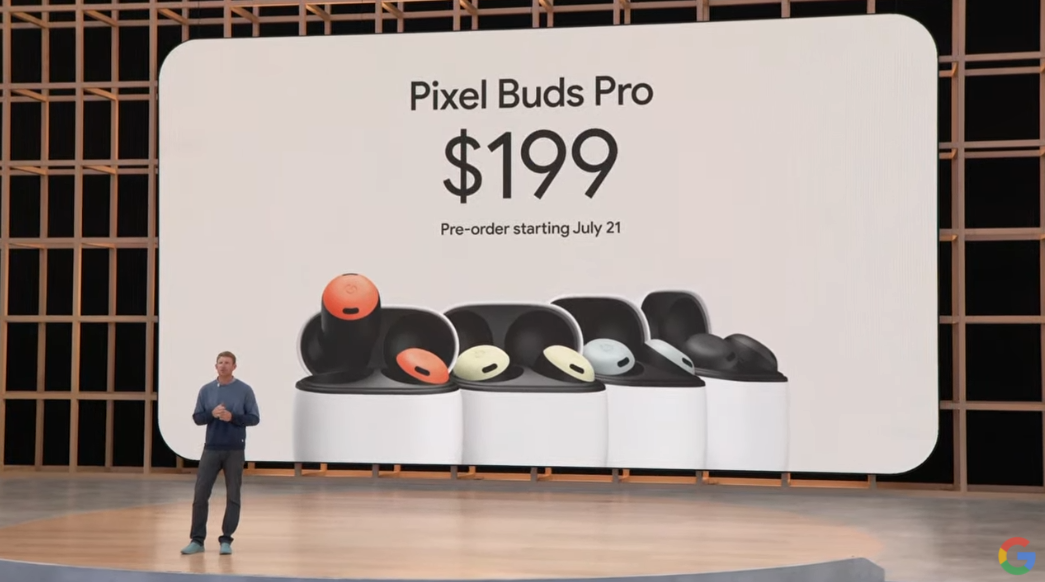 Pixel Buds Pro are up now. Works beween phones, tablets and other devices, and will work with spatial audio later in the year. You can use find my device to locate them too. The Pixel Buds Pro will be priced $199 and available from July 21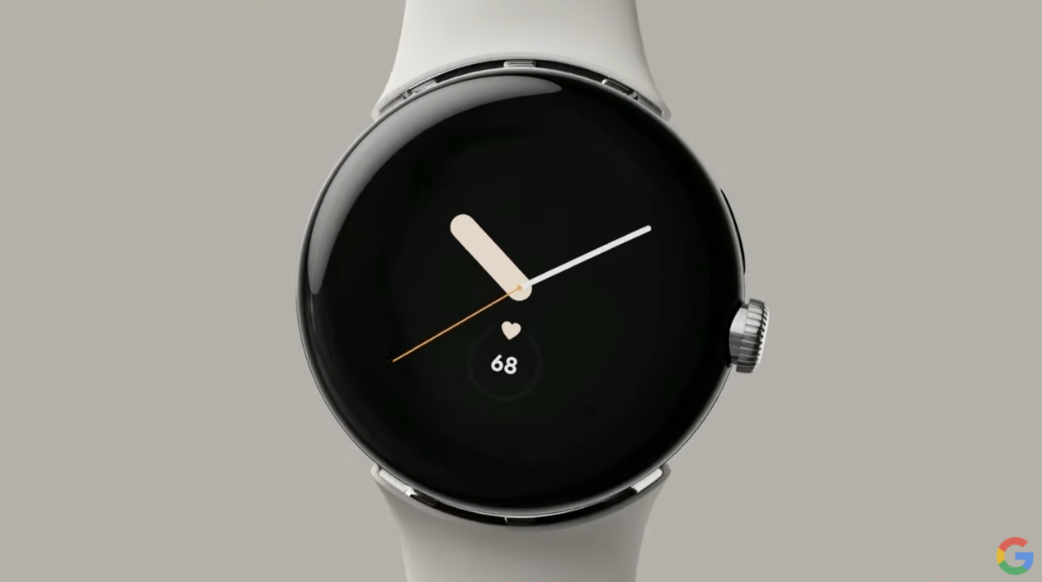 Now we're rounding up about the Google security. When your door knows to lock itself, when your TV knows when to pause itself.
A look at what is coming. It's the Google Pixel Watch! The first built by Google. Oh, it looks very sphere-like, like a pebble. Will have access to Google Maps, and the new Google Wallet. Tap to pay, etc. Google Home app to control your home devices.
Plus there's the integration with Fitbit – for 'industry-leading health and fitness '.
Will be available this fall, but no price yet.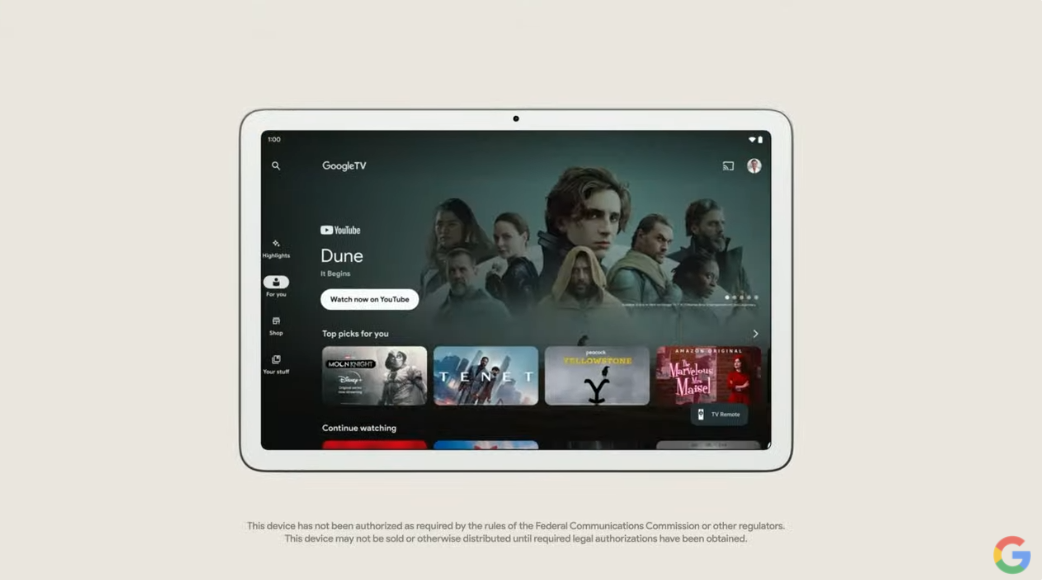 Now a look to 2023 – here comes the future! It's a new Pixel tablet. A next-gen tablet powered by Google Tensor chip. Designed to be the 'most helpful tablet in the world'. Not much more detail than that yet but I'm sure we'll hear more later this year.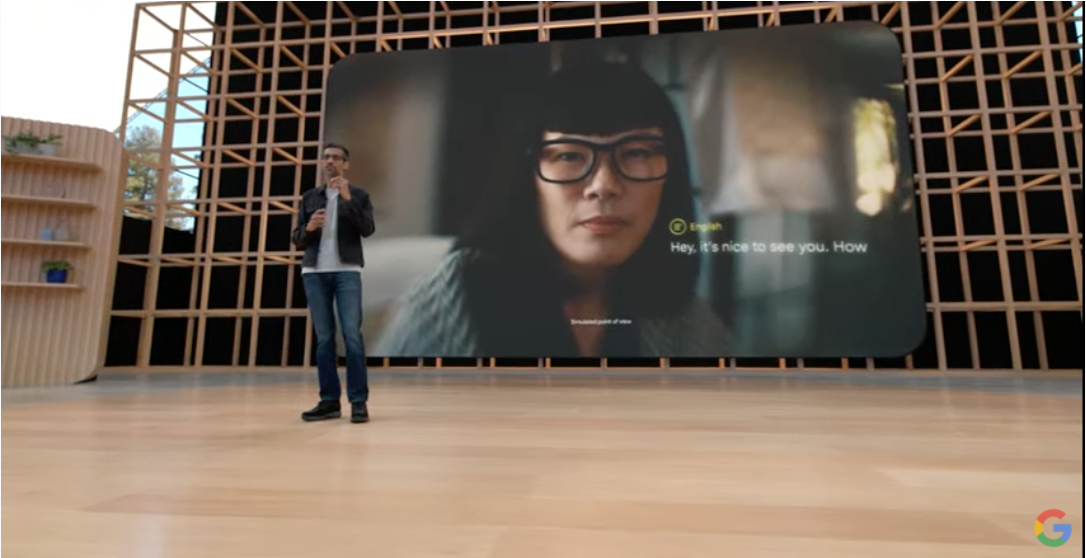 Sundar is back on stage and we're talking augmented reality (AR). Is there a new Google Glass coming?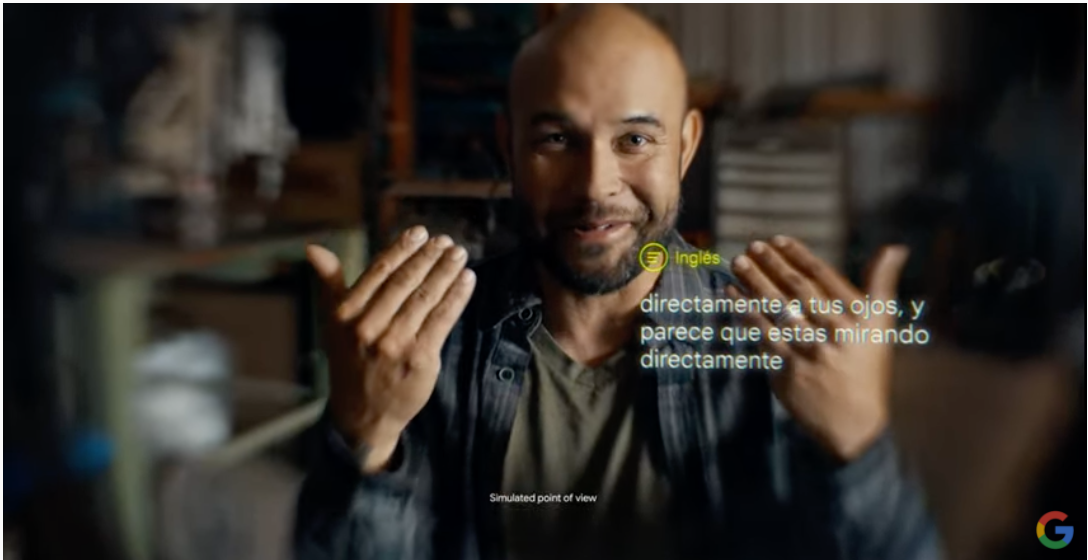 There's transcription through AR. This is cool. Live translate shown in front of you in text.
This is all future stuff though. No product yet. Okay, we're wrapping up. Thanks for joining us! By-eeeee!