The Cyber Monday sales are now over for another year. When the best Black Friday deals come to an end, Cyber Monday arrives hot on its heels, bringing an extra day of bargains which traditionally ends at midnight on Monday.
At T3, we've covered the Cyber Monday sales for over half a decade, so we're pretty confident that we can find the best deals from the sales event and we can also identify which sales aren't worth it, too!
In this guide, we'll be taking you through what happened in 2022 and what you can expect in the Cyber Monday deals in 2023.
Best Cyber Monday sales 2022: top shopping destinations
Cyber Monday 2022 is looking to be bigger in scope and scale than last year. The deals on offer are spread out not just over the day itself, but have been running in the weeks leading up to it, and of course, over the Black Friday weekend. Below, you'll find the best retailers for Cyber Monday discounts and sales for 2022.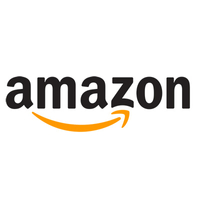 Amazon Cyber Monday Sale
Amazon is one a few retailers that goes all out it in terms of its Cyber Monday deals. Products with the biggest discounts include things like TVs, computers, tablets, Amazon devices and vacuum cleaners.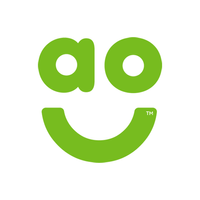 AO.com Cyber Monday Sale
When it comes to white goods or electrical appliances, the AO.com Cyber Monday sale is a great place to look. Its range of products extends to many premium brands that receive generous discounts.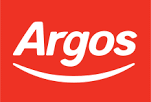 Argos Cyber Monday Sale
The Argos Cyber Monday sale has great prices on appliances, toys, jewellery and gardening products. Last year, Argos racked up over 300,000 transactions on Cyber Monday which we expect to see again this year.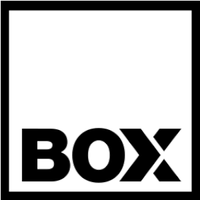 Box Cyber Monday sale
For all things gaming, computing and other tech, Box is the place to go. With regular weekly deals on a range of tech products, their Black Friday and Cyber Monday sale is bound to be full of discounted technology, including phones and TVs.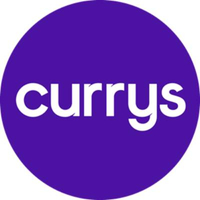 Currys Cyber Monday Sale
When it comes round to appliances and gadget discounts, Argos always has a strong showing come Cyber Monday. It's also great for toy, jewellery and small appliance discounts. Last year Argos racked up over 300,000 transactions on Cyber Monday last year, which is something that is likely to be beaten this time out.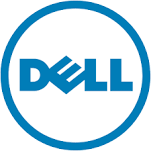 Dell Cyber Monday Sale
If you want a new, quality laptop this Cyber Monday, Dell should be the first place to check out. Dell's monitors, laptops and desktops are expected to get huge price cuts, plus other accessories like web cams, keyboards and mice.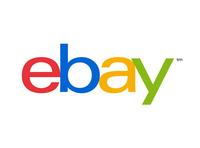 eBay Cyber Monday Sale
For even cheaper offers this Cyber Monday, eBay has tons of tech deals, covering TVs, tablets and smart watches. On eBay, you can shop for new, pre-owned and refurbished products, so you can save even more money this year.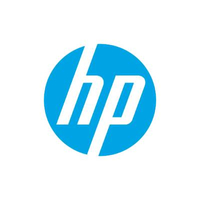 HP Cyber Monday sale
HP have great offers on laptops, desktops, monitors and other computing accessories over the Black Friday and Cyber Monday weekend. Right now, you can get 20% off laptops and desktops, up to 30% off printers, up to 25% off monitors and up to 40% off accessories.

John Lewis Cyber Monday Sale
The John Lewis Cyber Monday sale is set to have huge deals site and storewide. Every product comes with a John Lewis guarantee, meaning that you can bag deals without worrying about aftercare.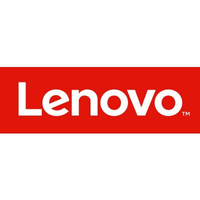 Lenovo Cyber Monday sale
In the Lenovo Cyber Monday sale, you can find discounted prices on laptops, desktops, monitors, tablets and other computing accessories. Keep an eye out for 2-in-1 devices this year...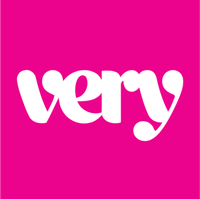 Very Cyber Monday Sale
Very is a great destination for cheap fashion and beauty deals on Cyber Monday. Very also has an impressive selection of electronics and gadgets deals, too, including video games, consoles and toys.
For a full rundown of the best Black Friday and Cyber Monday sales in the UK ordered by retailer, check out our Black Friday sales A-Z.
What will the best Cyber Monday deals be in 2022?
As Cyber Monday is directly after the Black Friday sales, we imagine a lot of the Black Friday price drops will still be available on Cyber Monday. Of course, we can't know for sure yet what is going to be discounted this Cyber Monday, but below are our best predictions.
As Cyber Monday is more tech-focused than Black Friday and have been for years, we anticipate many consumer tech deals, including TVs, laptops, tablets, speakers, headphones and monitors. Other than that, large appliances will probably have special Cyber Monday deals, so keep an eye out for low prices on washing machines, fridge freezers, dishwashers, ovens, hobs, microwaves, coffee machines, kettles and toasters.
Going off of what did well last year, gamers will definitely be involved in the Cyber Monday sale. Last year, we saw some amazing PS5 gaming deals from a variety of retailers and there were PS5 restocks in both the UK and US.
Finally, we'd also expect to see streaming service deals. Last year, NOW TV had 40% off in the Cyber Monday sale so we'll be keeping our eyes peeled for something similar in 2022.
Cyber Monday shopping tips & tricks
To score the very best Cyber Monday deals this year, you need to be prepared, which is where T3 come in. Below, we've listed our tips and tricks that can help you score the best deals from thousands of retailers, this Cyber Monday.
1. Create a wish list
When it comes to buying anything, especially during a big sales event like Cyber Monday, it's important to have a wish list. By creating a list of products that you want, this helps you focus on what you need so you're not unnecessarily spending your money on random things. We all get excited when we see that something is 90% off... but do you need it? If the answer is no and most importantly, if it's not on your wish list, leave it! No one wants buyers remorse, after all.
2. Do the research
When you put together your wish list, it's also a good idea to do some research on the product that you want and the retailer you intend to buy it from. By doing your research in advance, you can identify a selection of well reviewed models and then look out for discounts on them, rather than dropping money blindly on a discounted item that could offer sub-standard performance. It's also worth looking into the retailer you're shopping at. It's all well and good getting a new TV at a super cheap price but if it's not being delivered until January... is it worth it? Check delivery times, cashback guarantees and reviews to make sure you're buying from a trustworthy place.
3. Shop a year behind
It's a well-known fact that the Cyber Monday sales are a way for retailers to shift out the last of the current year's stock in preparation for the new year's models. Many of the best deals are on top products that are a year or more old, and while you might think you're getting an 'old' or 'tried' model, they're actually at the top of their prime.
4. Focus on the price rather than the savings
Retailers often try to shock or fool shoppers by advertising how much you'll save rather than its price. This is almost always because the saving has been artificially created. For example, retailers might reach the saving figure by benchmarking it against the products original RRP. It will almost certainly not have been at this price for months or even years, so the saving is actually fake.
Another way retailers try to pull the wool over deal-hunters' eyes is by jacking up a products price in the months leading up to Cyber Monday, so when the product 'drops' in price, you think you're saving more than you are. Just like tip 2, make sure to research a product's price at as many retailers as possible, and you can use price history sites like camelcamelcamel.com.
5. Remember the winter holiday season sales
Finally, remember that you don't have to buy something on Cyber Monday, especially if you're a little strapped for cash. The cost of living crisis has been terrible this year so we wouldn't blame you for waiting until the last minute to buy your Christmas presents. If this is the case, remember that there's plenty of time to buy gifts in December, plus many retailers and brands will run their winter holiday season sales almost as soon as we enter the festive month.
The history behind Cyber Monday
Cyber Monday was coined in 2005 and used in the ecommerce community during that year's holiday season. Research had shown that one of the biggest online shopping days of the year was actually the Monday after Thanksgiving, with analysts putting this down to the fact that people returned to work where they had access to the internet.
It sounds funny now in 2022 that people would have to wait to shop online, but back in 2005, many people did not have access to fast home internet and online shopping was nowhere near as developed as it is now.
Since then, Cyber Monday has grown into a massive online sales event. This year, Black Friday 2022 is being tipped to be the biggest event ever, so there will be plenty of opportunities to bag top deals, and we're sure to see further price drops on Cyber Monday.