If you're an Android user, your car infotainment system is about to receive a major upgrade to the way it looks and behaves.
First announced by Google all the way back in May 2022, the update is known internally as Coolwalk and was supposed to arrive on Android phones in the summer. Google missed that deadline, and although the update appeared for beta users towards the end of the year, it wasn't until January 2023 that it finally landed for everyone.
Rolled out to coincide with the CES technology show in Las Vegas during the second week of 2023, the update promises to bring a whole new Android Auto experience to Android phones.
By way of an entirely new interface, the update priritises navigation, communication and audio such as much or podcasts. These are all shown on the home screen, and can be interested with directly, without the need to switch between apps.
How they are displayed will depend on the shape and size of your car's dashboard display. The layout also depends on which side of the car your steering wheel is, as the Google Maps interface now appears at the side of the screen closest to the driver. Meanwhile, the new music playback interface shows album art, and there's an application launcher for viewing the rest of your Android Auto apps.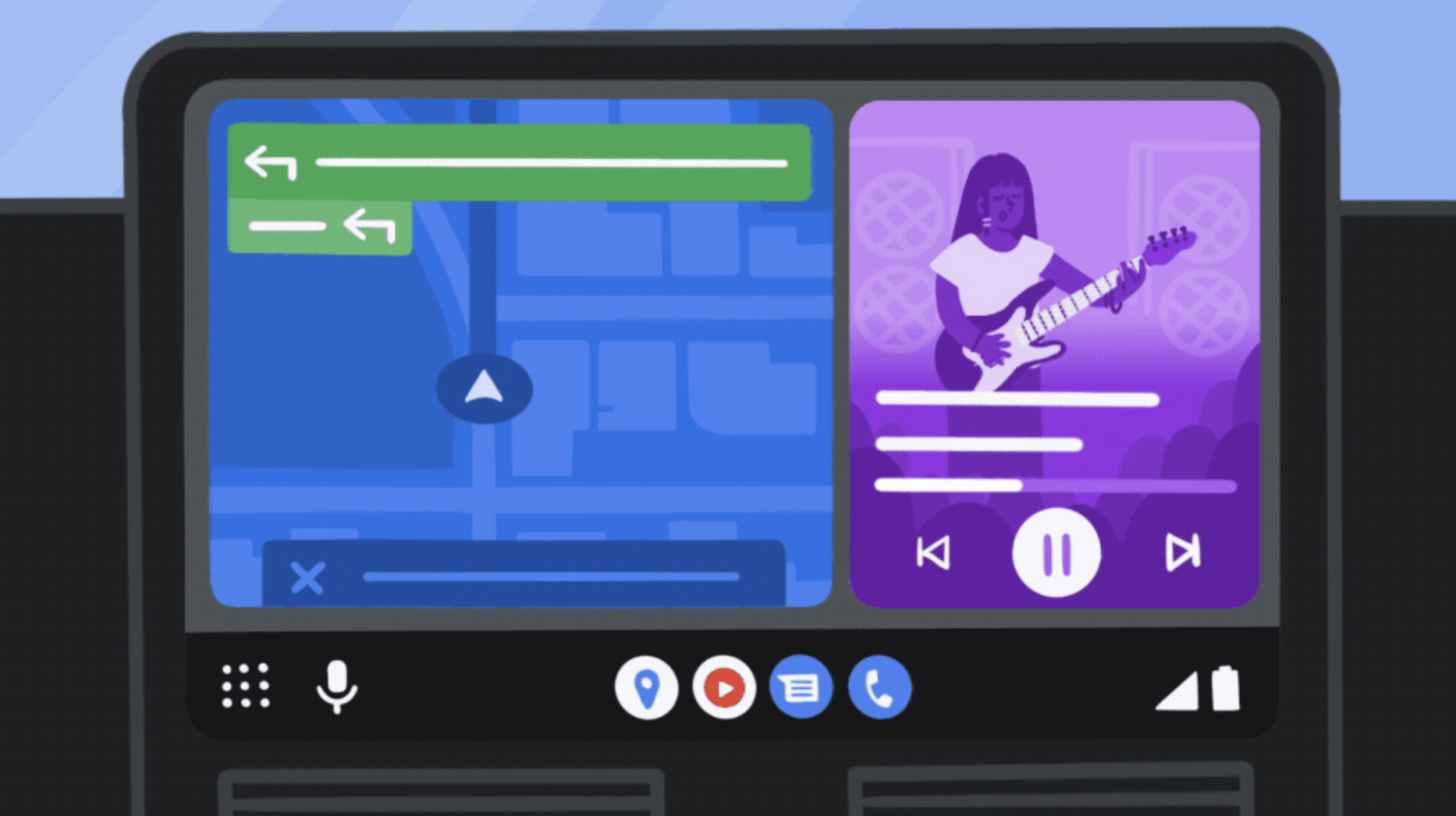 Voice assistance from the Google Assistant has also been improved with the new Android Auto. So-called smart suggestions have the assistant remind you about missed calls as you drive, and make it easy to share your estimated arrival time with friends, and quickly access your music and podcast libraries.
A new feature of the media playback screen is how music tracks and podcasts can be skipped through by swiping across their progress bar, which is something Google says was a top requested featured from its users.
Google Pixel and Samsung smartphone users will soon be able to make calls using WhatsApp in Android Auto, although this function hasn't arrived just yet.
Also coming soon to Samsung and Xiaomi phones later this year (and already available on iPhone and Pixel handsets) is the ability to share a digital car key, giving trusted contacts access to your car without the physical fob. Supported by BMW for now, Google says the feature will come to more car brands soon.