Amazon Black Friday Week sale is live – last chance on these top deals
Black Friday discounts at Amazon end today, so don't miss out on these deals
Amazon Black Friday Week deals – Jump Menu
Black Friday may be behind us but the Amazon Black Friday Week sale continues until Monday 27th – or Cyber Monday. Amazon regularly provides some of the cheapest prices online, and its own Prime Day sales are big news for its members. However, it's the Black Friday sale where things can get crazy.
With just about every retailer – online and on the high street – getting involved with Black Friday sales, the deals have to be extra special to cut through. This week of Amazon sales hasn't disappointed and there could still be a few surprises still to come.
The biggest problem with the Amazon Black Friday Week sale is that there's almost too many products discounted, so it's hard to find those top deals. If you use Amazon regularly, it will make recommendations to you, based on previous searches, but you could easily miss something special, if you've not already been looking for it.
That's why we're doing the hard work for you and scouring the site for the very best deals available right now. We've complied some of the best deals below and will be updating the page with the very latest finds throughout the day.
If you want to browse for yourself, you can see all the Amazon Black Friday Week deals on the website now.
Helpful quick links
Amazon's Black Friday Week sale covers every part of the site, so if you have a particular area of interest, these links should help you browse quicker.
---
Amazon Black Friday Week Deals – Editor's Pick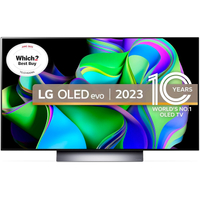 LG C3 OLED TV 55-inch: was £1,299, now £1,249 at Amazon
LG's latest OLED TV has almost 10% off right now. It features the OLED evo panel for even greater brightness and contrast, plus AI super scaling technologies to make all pictures look great no matter the source.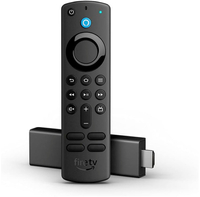 Amazon Fire TV Stick 4K: was £59.99, now £34.99 at Amazon
The Amazon Fire TV 4K gives you access to a whole host of streaming services, including Netflix, Disney+, Apple TV and, but of course, Amazon's own Prime Video service. It's super fast and features great wireless internet connectivity for seamless use and great visuals.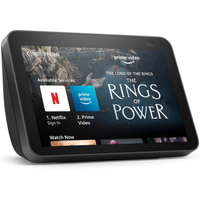 Amazon Echo Show 8 (2nd Gen) – UK: was £119.99, now £59.99 at Amazon
This Amazon Echo Show 8 deal is available for both the black and white variants of the 2nd generation model. There is a newer version available, but considering how good this edition is, the price is amazing.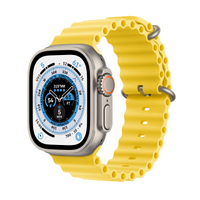 Apple Watch Ultra: was £699, now £599 at Amazon
When it was released, the Ultra was Apple's most rugged wearable. Today, it is still one of the brightest, most hardcore smartwatches on the market, bested only by its successor, the Ultra 2. And now, it is at its cheapest ever price at Amazon – until stocks last!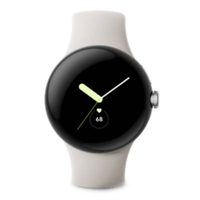 Google Pixel Watch: was £339.99, now £189 at Amazon
The first-gen Pixel Watch launched just over a year ago and, given how recent it is, it's still a top-tier smartwatch if you're looking for something smaller to wear on the wrist. It plays nice with Google's products in particular, so if you're a Google Pixel fan then it's an ideal accompaniment.
Best Amazon Black Friday TV deals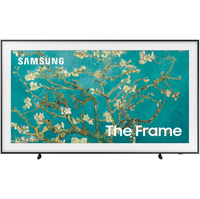 Samsung The Frame 75-inch TV: was £2,999, now £1,799 at Amazon
Want to go super-sized and get something a bit different? Samsung's 75-inch The Frame TV certainly fits the description. It turns into wall art when switched off, yet also has the 4K HDR picture quality the brand is known for.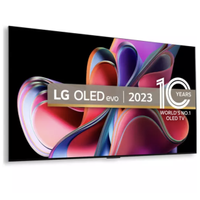 LG G3 OLED 55-inch: was £2,399, now £1,395 at Amazon
The best wall-mount OLED TV of 2023 has a nice chunk of money cut from its asking price. There's no stand in the box, so this is wall-mount only. But once it's up there it's the brightest and sweetest looking OLED you'll ever lay eyes on.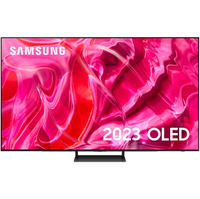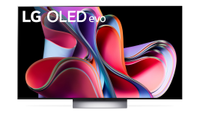 LG C3 OLED 65-inch: was £2,899, now £1699 at Amazon.co.uk
The update to 2022's award-winning LG C2 OLED, the newer C3 isn't massively different – but is a highly accomplished set that's among the best you can buy. What we've mainly been waiting for is a price drop that makes it worth jumping on, which is exactly what Amazon has managed to do for this sale!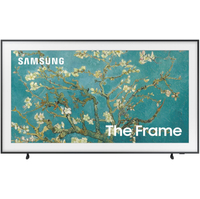 Samsung The Frame 55-inch: was £1,499, now £929 at Amazon
Save over £500 on a brilliant 55-inch TV at Amazon. The Frame allows users to blend their TV seamlessly into their living space, acting as a piece of artwork when not in use.
Check prices: Samsung £999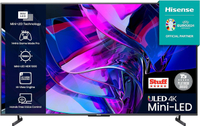 85" HiSense U7K SmartTV: was £2999 now £1999
Save £1000 on this humongous MiniLED TV. With ULED certification you can enjoy ultra 4K resolution an ultra-wide colour gamut and ultra-low dimming as well as a 144Hz refresh rate. As a smart TV it can of course also access all of the leading apps and streaming services.
Best Amazon Black Friday smartphone deals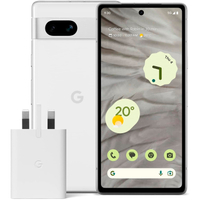 Google Pixel 7a + 30W charger: was £449, now £379 at Amazon
The Google Pixel 7a is a great mid-range Android handset, and the inclusion of a 30W charger is an added bonus.
Best Amazon Black Friday gaming deals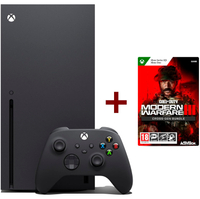 Xbox Series X + Call of Duty: Modern Warfare III: was £549.98, now £428.99 at Amazon
Not only is the Xbox Series X heavily discounted right now, you also get a copy of Call of Duty: Modern Warfare III for free. A great deal.