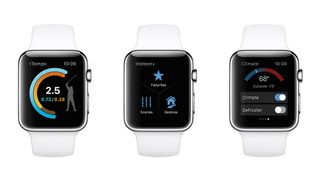 Apple Watch apps now on watchOS 2 too
The Apple Watch App Store has been officially open long enough to accumulate thousands of apps, ready to fill up that shiny new wearable. Not all of them, it must be said, are straight out of the top drawer.
That's why we've picked these essentials for your Watch, starting with the first acceptably good ten apps to make use of the much more powerful watchOS 2. This makes Apple Watch more than just a second screen for your iPhone, with the ability to connect to Wi-Fi without piggybacking on your phone's connection, improved fitness elements, and a whole lot more.
For our app-related purposes, the big ticket numbers are the Time Machine which scrolls forwards and backwards in time on compatible apps, new "Complications", where any app can access those little info windows on a Watch face; and access to the Watch's heart rate monitor, accelerometer and taptic feedback, which was reserved originally only for first party apps and a few, lucky development chums.
We've ignored your Twitters, Facebooks and the like to go for more obscure nuggets.
The introduction of the App Store for iPhone revolutionised the product, will the same thing happen with the Watch? We know that already, developers are clearly trying to think of clever ways to differentiate Apple Watch apps from theiriPhonecounterparts, putting smaller bites of information on your wrist.
If you've already invested in a rival variety smartwatch, check out our selection of thebest Android Wear appsto download right now. Still not convinced by the Apple Watch? Ourreviewwill help you decide…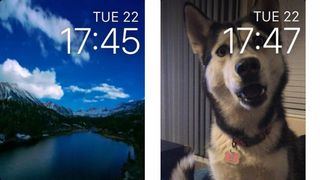 Apple Watch faces
What's new?
Adding to the original ten Watch faces, we get a generous three, whole new ones. So Timelapse (left) shows a selection of six images featuring a timelapse of different cities of varying success (the London one's rubbish, for instance). Photo Album sucks up random pictures from your iPhone's camera roll and churns through them, while Photo (right) lets you stick a photo album snap on as a permanent background. None of these new ones can be customised to add "Complications" – weather, move info, diary entries etc – inexplicably.
It's OS2 because
The original OS watch face offering was so limited. Being able to change your digital face is the big win over traditional watches. Just 13 faces still feels like slim pickins, but third party app faces are coming.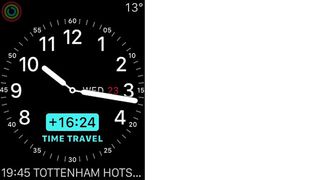 Time Travel
What's new?
If you've chosen a watch face with Complications, a twizzle of the crown will shoot your Watch forwards in time, for a sneak peek at tomorrow's appointments, weather and whatnot, depending on if you've added that app to your face's Complications. Turn the crown the other way to check on yesterday's business shenanigans/remind yourself if it rained/reminisce about the sunrise time.
It's OS2 because
This is a brand new feature and will be cropping up, no doubt to varying levels of usefulness, in most new Watch apps.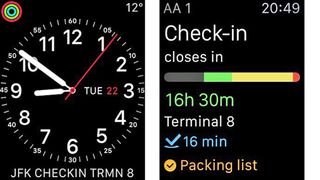 App In The Air
What's new
Exhaustive flight tracking app features constantly updating info on flight gates, when the gate opens, when it's boarding, landing times and lounge finders. Then you can track the plane in the air if a loved one's aboard. OS2 will stick the flight status into a Watch face and Time Machine can scoot forward to landing times, at which terminal and so forth.
It's OS2 because
Flight info can be added to Watch faces, and the Time Machine can zip forward through time for instant notifications of when a flight is going to land.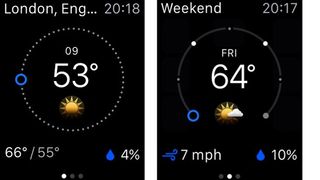 The Weather Channel Interactive
What's new?
Alongside your expected forecasting far and wide, you can now move the crown forward to allow Time Machine to supply forecasts for later on, including a percentage chance of rain. Fun fact: even if you select metric units in the app's settings, it still gives you imperial anyway, on the Watch app. Cheers!
It's OS2 because
It uses the new "time forward" to scoot forward a few hours and see what the chances of rain are.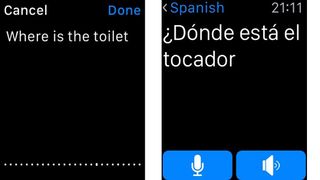 iTranslate
What's new
Popular translation app now gains access to your Watch's microphone and speaker, so you can holler words in and get the translation directly from your timepiece. Plus Complications blurt out common phrases you can set up with a prod of a Watch face. A firm press cycles through other language options.
It's OS2 because
It can use the mic and speaker that it couldn't before, and therefore works a lot better, with no need to pull your phone from pocket. It's a pretty flawless app, actually.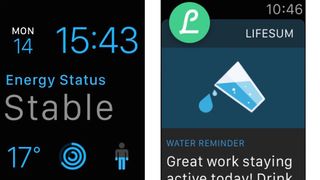 Lifesum
What's new
Food tracking health app now plays nice with Complications, flashing up helpful stuff like when you need to eat, drink or exercise.
It's OS2 because
It supports Time Travel to check on past consumption and so on, adds Complications options as described above and now feeds data directly into the Health app, which only first party apps could do before.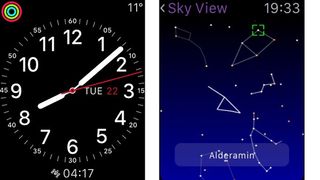 Night Sky Pro (£1.99)
What's new?
It's fully "native" (so it runs on the Watch itself, not on the iPhone with subsequent Bluetooth/processing lag), so it's much faster. Plus, you can add an ISS "Complication", showing the next flyover time of the soaring citadel of science. Then, you can scroll through the night sky above you using the Digital Crown.
It's OS2 because
It's native to the Watch, plus features that there ISS Complication and digital crown scrolling.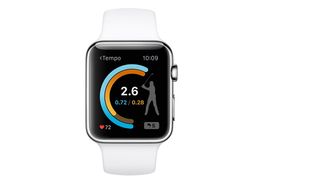 Ping
What's new?
The golfing swing app now uses the Watch's accelerometer to measure the speed of your golfing thrash.
It's OS2 because
The app wasn't allowed to access this accelerometer data before. Now it is. At time of writing, this has only been shown as a demonstration and the app isn't available on the Watch App Store yet, so continue to Watch this space. Fore!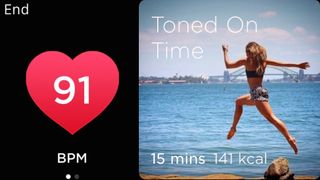 Zova
What's new
Personal workout app focussing on explosive, tailored workouts any time and anywhere adds heart rate integration, exercise preview videos and speed performance benefits.
It's OS2 because
The app can access the Watch's heart rate sensor where third party apps couldn't before. And it works and streams video faster as it now runs natively on the Watch.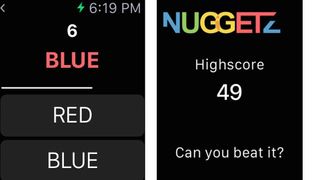 Nuggetz
What's new
Reaction game based on the "Stroop effect", so you have to name the colour in which a word is written, not the colour of the word itself. But now as a native application, you can run it on the Watch without it being pared with your iPhone.
It's OS2 because
It doesn't need the iPhone to be paired to work. Not the most amazing use of that particular progression that we could ever imagine, but it's early days yet, eh?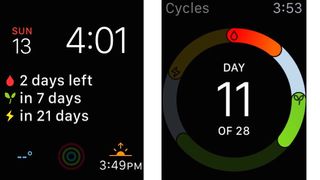 Cycles
What's new?
This app tracks "lady cycles" to calculate maximum fertility. This info can then be shared with your beloved. Now you can see exactly where you are in your cycle on your Watch face - if that's not TMI for anyone - via a Complication and now, says the bumpf: "It's easier to calibrate when your period came, or if it's late, with the digital crown."
It's OS2 because
Why wouldn't you want to see your status of ovulation every time you check your watch? Plus, it now shares your data with the Health app.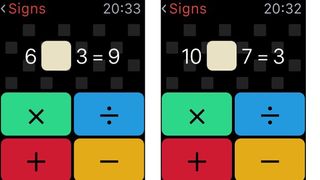 Brainess
What's new?
Brain training game with seven activities including dice memorizing, adding the correct sign to the maths problem and tapping highest number now works independently of your iPhone and includes taptic feedback.
It's OS2 because
It doesn't have to be tethered to a phone, and that haptic feedback is a new thing for third party games. Hoot-de-doo!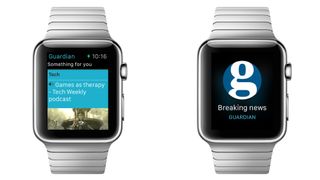 The Guardian
The UK's most tech-forward newspaper's app doesn't disappoint. Chatting to your personal homepage, it streams stories curated for you with customised notifications as Glances or expandable views. Important, breaking news is sent as notifications, (this is includes goal alerts, obviously) while a "handoff" feature sends the complete article to your iPhone if it requires your full, being-able-to-read-it attention. Stories can also be saved for later if they require your less full, when-you've-got-a-mo attention. And favourite sports teams can be selected, with match reports handed off. Looks like the best news app to date, predictably. Top of the class, Guardian.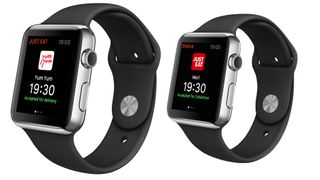 Just Eat
The famous fist-pumping food people's app will allow you to check the status of your current order, expected delivery time and review of what will be clogging your arteries in a few hours' time and giving you windypops. Over 60% of Just Eat's orders are placed via mobile, so an arm-based notification service is a gimme.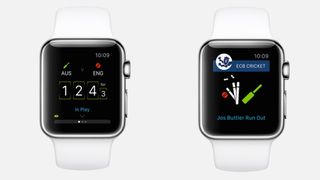 ECB Cricket Live
Cream teas… Polite applause… Not being very good. Honestly, what could be more English than cricket? Nothing, thinks the England and Wales Cricket Board, flashing Test and ODI fixtures for your favourite national willow thwackers, alongside county side updates with matches, scorecards and batting and bowling line ups all scrolling in tiny writing across your wrist. Wicket fall notifications are buzzed up and up-to-date scores are turned into Glances. As absent as the "Wales" in their acronym: how to solve England's opener problem.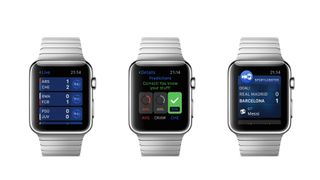 Sportlobster
The sporting social network is focussing on football right now, with NBA basketball to follow soon. So expect the usual notifications of key moments –goals, yellow and red cards, first and second quarter scores for that there American stuff – with a needy buzz. Glances shows you today's sporting events, and you can also predict scores and results, which feed directly back to the site's prediction leagues and see how you've faired against the community.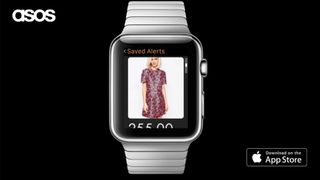 ASOS
One of the first retailers to release a Watch app, the fashion chaps will gladly send you a notification when those espadrilles you had your eye on come back in stock or drop in price, fancied items can be added to "saved items" box and recommended cravats will be blipped to your wrist, based on your past purchases and browsing. Fabulous.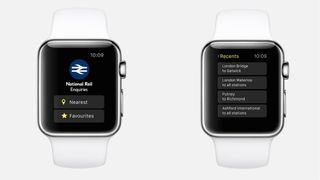 National Rail Enquiries
Up-to-the minute train info from the leading authority on locomotives and squeaky tea trollies. Expect real-time information for your entire train journey – a buzz for each stop, presumably to alert the drunken nod-offs – as well as info for recent and favourite journeys. Although if you've got a favourite rail journey, we're not sure you're Apple's prime demographic. You can find your nearest station and also receive disruption alerts that, with our train reliability, will run your battery down quicker than a torch app.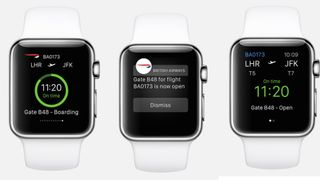 BA
Aiming to get you sprinting through Terminal 5 faster than Usain Bolt in need of a tinkle, BA's app flashes your flight status, schedule, estimated departure times and even weather at your destination. Gate status is also notified, and frequent fliers get pinged the lounge wi-fi password when they get within spitting difference of their free latté and Financial Times. It'll also display your boarding pass, so you can breeze through the gate with a self-congratulatory wave of your wrist, which is exactly why you bought the damn Watch in the first place.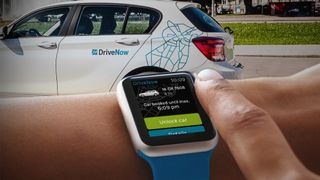 BMW DriveNow
The posh car sharing service now allows Watchers to locate, unlock and drive any of its fleet of 240 vehicles across 84km2 our fair capital. Users can reserve their nearest BMW 1 Series or Mini for the following 15 minutes with a screen dab and the app will then direct them via the quickest route to their German/English chariot. Once they've reached the car, the app will unlock it with another, nonchalant touch. Give a year or two and it'll then drive you to your destination while you do a Sudoku. Plus, it works across every city in the scheme, including Berlin, Hamburg, Munich, Cologne, Dusseldorf, San Francisco and Vienna. Handy.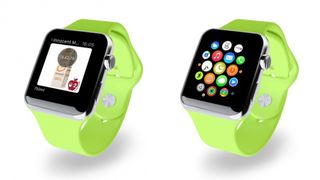 Ocado
The snooty sandwich deliverers' app has you essentially shouting your grocery order into the Watch's microphone and then a man in overalls delivers it. A predicted order based on regular choices can be scanned and okayed in 15 seconds, they claim, with forgotten items added later by saying, "Milk," into your watch, and you can track your order with time of delivery, if it's been picked up, or if it's en route. Because it's just awful when your kale's late.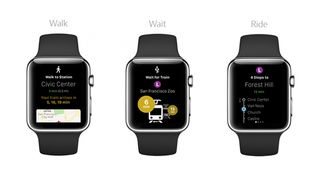 Citymapper
One of the finest travel apps out there, if you live in one of its supported cities that is. Instead of just recreating the iPhone experience on the Watch, the app has been specially designed to make the most of the wearable. For instance, when you're on a bus you'll be able to see the upcoming stops and which one you need to get off at. Walking instructions look like they'll be a neat trick too, giving you a small map and a quick overview of the next turn you need to take.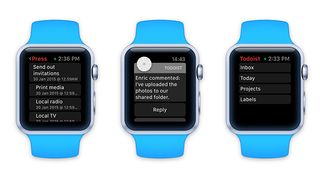 Todoist
A nifty Today view gives you a concise run through of the tasks that need attention right away, all laid out so scrolling can be kept to a minimum. The Watch's built-in microphone can be used to create a new to-do right from the wearable and you've still got access to the app's other features, like categories and upcoming tasks.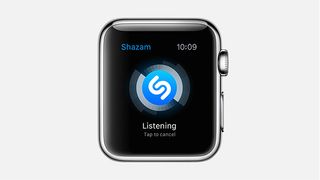 Shazam
Shazam's music identification service is second to none and having it on our wrist seems like a no-brainer. But, there's more to this than just helping you cheat at a pub quiz (wait, that's what you all use Shazam for right?) Once you've 'Shazamed' you'll be able to follow along to the song with live lyrics on the display and use Handoff to jump back to your iPhone to drop some cash and download the tune. Auto Shazam will pick up songs without you having to do anything and you'll be able to scroll through your entire tagged history.
At present, this is very much a second-screen app, and uses the iPhone's mic for all this music snooping, not the Watch's.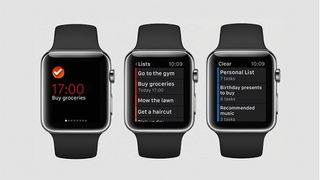 Clear
Another regular on our iPhone homescreen, Clear on the Apple Watch makes perfect sense. This minimalist task manager from Real Mac Software shows all your created lists and to-dos right on your wrist, letting easily swipe them away when you're done. Just like the iPhone version, the Watch companion is easy to read and straightforward, foregoing many of the additional extras that tend to bog down similar apps.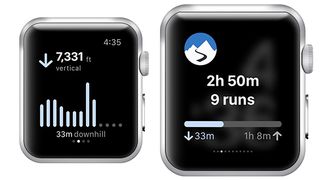 Slopes
If there's one thing you ought to be avoiding when you're speeding down an icy slope it's pulling out your iPhone, but what if you've just got to check out your stats? Slopes is the answer. It'll track everything from speed, to height and distance and beam all the details right to the wearable. Possibly our favourite addition though is a Glance screen that shows you how much time you've actually been on the mountain compared to riding the lifts.