If you're on the hunt for cheap office supplies or school supplies, Office Depot is the place to check out right now. Their back to school sale is currently going on and with it comes discounts of up to 55% on much needed essentials to start the school year right.
Bargain hunters can head on over to Office Depot's online store to see all available deals, which includes everything from pencils to pens, crayons and markers, laptops and other essential tech needed to do the school year right.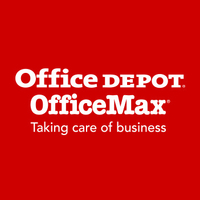 Office Depot Back to School Sale
Save big on school supplies and essentials, office furniture, and more during Office Depot's Back to School sale. It's the perfect chance to stock up on much-needed stationary, grab a new office chair or even snag that new desk to upgrade that old stuffy office.
This sale will only be live for a few days, but the special coupon code will be available for alongside it for the duration. Don't miss your chance on grabbing some new office supplies cheap, savings like this don't come around often and you can find some pretty exceptional discounts during Office Depot's sale.
As one of the top back to school shopping spots, Office Depot has a massive selection of essentials you'll have to grab this year. From supplies for kids to college students, everything you'll need to tackle the school year is here and it's on sale. With ultra low prices on top stationary and essentials, there's no better time to stock up for the school year than right now at Office Depot.
---
Editor's Recommendations