Without wanting to wish the year away, we're now closer to the Black Friday 2023 sale than we are to the last ones, which means great deals are coming. Last year was a brilliant event that saved shoppers hundreds of pounds on popular products and brands in time for Christmas and without wanting to wish away the year, it's time to start preparing for the next big event.
If you missed the deals last year, then you need to be prepared to get in early. Black Friday sales are spreading earlier into November than ever, while Amazon kicked things off in October with its second Prime Day deals event.
Below, we've explained all the best sales and hottest offers from the Black Friday sales from your favourite UK retailers, hand-picked by the deals hunters at T3. Closer to the time, we'll be diving into gift guides and blogs to help you find the perfect gifts at the right price, as long as ways to treat yourself to something nice. In the meantime though, here's what to expect.
When is Black Friday 2023?
Black Friday 2023 takes place on Friday, 24th November 2023 and Cyber Monday follows it on Monday, 27th November. For US shoppers, it's a key date as it's the Friday after Thanksgiving, but countries around the world now participate in Black Friday every year, too.
Despite Black Friday having a fixed date, the deals will typically start to drop early to get shoppers excited, so expect the Black Friday sales to begin around two to three weeks ahead of Black Friday 2023. As always, we'll keep you up-to-date with the latest deals and when the sales drop.
What will the best Black Friday deals be in 2023?
While we won't know for sure what's happening on Black Friday until the event, judging from last year's Black Friday sale and the sales we've experienced this year, we can make a few educated guesses! At T3, we consider ourselves experts when it comes to Black Friday but we're not fortune tellers, so take our predictions with a pinch of salt!
The main product deals that heavily feature in the Black Friday sales are typically tech or large appliances. Think TVs, laptops, fridge freezers, washing machines, dishwashers and so on. Black Friday is the perfect time to stock up on a new appliance for your kitchen, what with Christmas coming up, so if you're in need of one of these, take a look at Black Friday deals. Tech products are always discounted in the sales so we imagine laptops, headphones, monitors and gaming essentials will be involved.
As we mentioned gaming, the Black Friday sales are often inundated with questions about PS5 restocks and other gaming console deals. We don't typically see tons of console deals during the sales, so we'd like to see some PlayStation and Xbox consoles offer this year.
Having said this, deals on everyday supplies are expected to be the most popular this year. As the cost of living crisis has affected our monthly bills, we anticipate many people will be using the Black Friday sales to shop for cheap home essentials. Think dishwasher tablets, washing up liquid, tea bags, cleaning sprays, batteries, coat hangers, bin liners, and more. These are always cheap in the sales and we think Black Friday will be no exception.
What were the best Black Friday deals in 2022?
While 2022 was a return to normal after the 2020/21 pandemic, there was lots of reports surrounding global supply chain issues for the Black Friday and Christmas sales, and this resulted in a lack of stock on discounted products.
However, the 2022 Black Friday and Cyber Monday sales still had incredible offers across a range of departments and stores. Retailers like Amazon, Currys and Argos kicked off their sales weeks earlier than the Black Friday date, giving shoppers more of a chance to bag some early deals.
The Black Friday sales were full of offers on TVs, electric toothbrushes, ovens, fashion, headsets, fridges, LEGO and much more. We anticipate something similar in 2023, so keep this page bookmarked so you can see all the deals on offer when they go live.
Does Black Friday have price match guarantees?
Preparing a battle plan for getting the best Black Friday deals this year is essential, but one thing that can help ensure this happens is to check which retailers are offering a Black Friday price guarantee.
A Black Friday price guarantee means specific retailers will match the price of a product if you can find it cheaper elsewhere. There are a few terms and conditions in place depending on the retailer but this can help you save more money this Black Friday.
Various retailers offer price match guarantees to their Black Friday sales, however, it usually varies from retailer to retailer. While it's not been officially confirmed yet, Black Friday price match guarantees from 2022 included the following retailers: John Lewis, Currys, AO.com and Blacks.
Black Friday buyer protection & cashback
The good news is that, unlike the early days of the modern Black Friday shopping phenomena, buyers today are protected more than ever before. Previously, many Black Friday deals came with little to no buyer protection (specifically online) with retailers selling things with no return policies and dramatically reduced warranty periods of a month or two. We saw certain retailers even selling with sold as seen policies.
These early events didn't benefit from the wide spread of payment services like PayPal, meaning security on online transactions were poor and scams frequently reported. The banks, slow as ever to change, also offered next to no protection for buyers on accounts and cards.
Today, those bad old days have largely ended. Every major retailer we know of now offers some sort of buyer protection on Black Friday and, while banks are still frustratingly slow in dealing with claims, they have now at least begrudgingly accepted that, yes, people do spend money online and, yes, they do deserve some sort of protection from their bank. Contesting payments at banks isn't quick most of the time, but 95% of the time it does now get results.
PayPal is now widespread online, too, and that makes it easier than ever to buy online during the Black Friday sales in confidence. However, we do suggest that anyone shopping in the Black Friday sales does do a few things, regardless, of how confident they feel in the store they're buying from.
First, the same old story applies – if a website you've never heard of is offering the PS5 for half price this Black Friday, then don't rush in and buy blind. If it looks to good to be true then it almost certainly is. Do your research before buying from anywhere you're not familiar with.
Secondly, make sure you read the small print on any deal. A 4K TV that is under half price on Black Friday but only comes with a month warranty means that, if it breaks 32 days later, you're going to be left with an expensive mistake, and one where you'll likely end up spending much more money to fix. That's money you could've spent on a better TV with proper warranty.
One other thing to remember on Black Friday is that many credit cards offer cashback on purchases, and not just during Black Friday. Often you'll be better off getting what on purchase price looks like a more expensive deal but gives you cashback, than a slightly lower one that doesn't. Basically, shop around for the best deal and don't be afraid to spend a little extra effort claiming those cashback offers, as it means you'll get the best Black Friday price on your chosen product.
Is Black Friday cheaper than Prime Day?
Yes, Black Friday is cheaper than Amazon Prime Day. From the years T3 has covered these events, Black Friday prices tend to be a little cheaper than on Prime Day and, crucially, even if the products aren't cheaper, there are far more of them discounted.
The reason for this is that Black Friday is, one, the more famous shopping event (and therefore retailers and makers reduce their prices accordingly) and, two, it is much later on in the product cycle year. This means that a 4K TV discounted on Black Friday will have, in general, been on the market months longer than it was on Prime Day. It will simply be an older product and depreciation is constant on all products.
Remember, Black Friday is a place where many companies look to offload that year's stock of products before their new stuff lands in January and February of the following year. That doesn't mean it is bad, as last year's products can often be truly excellent pieces of kit and a far more cost effective buy with a great deal on them than splashing out full RRP for the newer product. But it does mean that, come Black Friday, a lot of products will have naturally depreciated in value simply by being on the market for months.
Despite deals in general being cheaper or better than on other big sale days during the year, such as Amazon Prime Day, one thing to remember is that competition for deals is increased. As such, while more deals may be cheaper actually getting them at that price before they sell out is generally harder, too. As such, there are very much two sides to the coin here.
And, of course, none of this means that you can't get stellar deals during other sales events, it's just that there are less of them.
Are Black Friday deals real?
The short answer to this question is, yes, yes they are. But the longer answer is a lot more grey and largely falls on what can be considered a "deal".
So, let's get down to brass tacks. There are three main types of Black Friday deal: the first are pre-agreed price cuts between brands and retailers. These are discounts on new or old products that you will often find at multiple retailers.
The second main type of Black Friday deal is an exclusive discount pre-agreed with a single retailer. This is normally takes the form of a brand discounting a certain product or selection of products for a limited time at a retailer like Amazon.
And the third type of Black Friday deal is more spontaneous price drops at a specific retailer that are driven by an algorithm. The algorithm monitors buying trends and much more data besides and then selects products that could be used as hero products for deals. These hero products are then either discounted down to a new market leading level, or price matched.
So, to answer the question: Yes, Black Friday deals are real in many senses. However, as we've seen many times, just because a product is discounted at a retailer on Black Friday, and even directly advertised as a "Black Friday deal", that does not mean it's a good product or the cheapest price on the market.
Many retailers use Black Friday as a way to shift end of line or last year's remaining stock in advance of them getting in the new year's fresh product lines. This definitely doesn't mean you shouldn't buy, as the product may still be quality, but it is definitely something to consider when shopping. After all, should you buy this 4K TV that is discounted by 35%, or should you simply wait two months, save up a little more, and then get the brand new version of that 4K TV, potentially getting even more quality and features?
T3's top Black Friday shopping tips and tricks
To score absolutely top tier Black Friday deals you need to be prepared, which is exactly what this best Black Friday deals guide is designed to help you with. Right here we list the tips and tricks that we've used ourselves here at T3 in Black Fridays past to score great deals.
1. Create a wish list of products you want and research them in advance
Honestly, this could not be more important. In fact, if you only follow one piece of advice from this guide then this should be it. First of all, by creating a list of products that you actually want makes you keep focus during the Black Friday sales itself. This means you don't aimlessly wonder into the sale and have you attention grabbed by a discounted product that you don't really want or need, which you then go and buy and, when it arrives, feel buyer's remorse.
Even if you just know, for example, that you want a new 4K TV. By doing your research in advance you can identify a selection of well reviewed models and then look out for discounts on them, rather than dropping money blindly on a discounted 4K panel that could offer sub-standard performance.
2. The devil is in the detail, so don't be afraid to pause for a moment and find it
And, talking of TVs, they are one of a few product categories that demonstrate clearly our next tip, which is to look for the detail of a product before buying. For example, this Black Friday there will be loads of 4K TV deals, but just because a TV has "4K", "UHD" and "HDR" on the box does not mean it is a good TV! There are so many tiers of performance within these things, and arguably they're not really the most important things to be looking out for anyway. As such, be sure to check the detail of any product you are about to buy during Black Friday in the finest of details.
3. Shopping a year behind the market can pay huge dividends
It's a well-known fact now that the Black Friday sales are a way for retailers to shift out the last of the current year's stock in preparation for the new year's models. And, while it is true that shoppers should consider if a discounted product is about to be replaced with a newer model, and factor that into the supposed "discount" or "deal", we actually think that many of the very best deals are on top products that are a year or more old.
For example, this year in 2022 LG has launched its brand new LG C2 4K TV, and there is no doubting that it is superb. However, last year's LG C1 TV is almost as good as it, and is the far more likely of the two panels to get a serious discount this Black Friday. This could see the C1 going for £450-600 less than the C2, while still offering almost as good a package.
4. Focus on the product's price, rather than any advertised "saving"
Retailers often try to bamboozle shoppers by advertising a product's "saving" during Black Friday rather than its price. This is almost always because the saving has been artificially created in one of two ways. Firstly, retailers reach the saving figure by benchmarking it against the products original RRP. It will almost certainly not have been at this price for months, years or ever, so the saving is actually completely fake.
And the second way retailers try to pull the wool over deal-hunters' eyes is by artificially jacking up a products price in the months leading up to the Black Friday sales, just to then bring the product back down to the price it was all along, thereby creating on first glance a big saving. Once again, this saving is completely fake. As such, research a product's price at as many retailers as possible, as well as use price history sites such as camelcamelcamel.com to focus on price, rather than saving.
5. Remember, there is Cyber Monday and the winter holiday season sales, too
Finally, remember that you don't have to buy something on Black Friday, as it is immediately followed by Cyber Monday and the entire winter holiday season sales period. Don't buy just for the sake of "getting a deal on Black Friday". There's plenty of time to buy gifts before Christmas and plenty of other discounts in the sea. If the product you wanted wasn't discounted then wait a little longer, as it almost certainly will be soon. That way you get what you want and not a snap-decision compromise. Remember, at the end of the day deal hunting is supposed to be fun, so never feel stressed or pressurised by the event.
The history behind Black Friday
The first reported mention of Black Friday in the sense of a mass experience comes from November 1951, where the Factory Management and Maintenance journal used the phrase to describe the day after Thanksgiving specifically in terms of workers calling in sick so that they could have the day off. So, while not exactly connected to shopping, the idea that the day after Thanksgiving was not normal and that people were treating it as a kind of one-day holiday are very much evident.
This usage in the journal coincided with another use of it to describe the rise in traffic on the Friday (and Saturday) that directly following Thanksgiving, too. "Black Friday" and "Black Saturday" were phases used by the US police in the 1950s to describe these days.
And, while shopping was indeed taking place on these days in the 1950s, it wasn't really until the 1960s where the phrase started to get associated specifically with the post-Thanksgiving shopping rush. Interestingly, there was a concerted effort to change the name from Black Friday to Big Friday at one point, but that never caught on.
Fun Black Friday facts
1. There's a Mexican version of Black Friday – Yes, it's true. In Mexico there is a nationwide shopping event called El Buen Fin, which began in 2011 and takes place, traditionally, on the weekend before the Mexican Revolution Day, which is observed on the third Monday of November. The event sees huge sales launched by all the country's major retailers and opening hours are extended, too.
2. The predecessor to Black Friday came from Canada – Also totally true. Canadian department store Eaton's held a "Santa Claus parade" on December 2nd, 1905, which when Santa appeared at its finale, marked the start of the holiday season, and therefore of holiday shopping. Spectators were naturally encouraged to shop at Eaton's for their Christmas presents. Due to the success of this, US department stores such as Macy's copied this, launching their own versions such as the first Macy's parade, which was held in New York in 1924.
3. Black Friday doesn't refer to "going into the black" – For a while a common myth surrounding Black Friday was that it was named after retailers saying they were "going into the black", as in they were going into profit for the year. And you can see why that idea caught traction. But interestingly there is no recorded proof of this. See T3's Black Friday history section on this page for a more factual history of the Black Friday name and phenomenon.
4. About 12% of Black Friday shoppers will be drunk – Yes, we're afraid this one is true, too. Thousands of people will make Black Friday purchases this year while under the influence of alcohol, which probably explains some of the weirder purchases we've seen here at T3. Remember guys, that discounted inflatable dinosaur looks amazing 5 drinks in at 11:73pm, but will fill you with buyer's remorse come the morning.
5. Black Friday is the busiest day of the year for plumbers – That's right, we kid you not, the busiest day all year round for plumbers is Black Friday. The phenomenon as reported by Business Insider, is caused by people on Thanksgiving being less than optimal in terms of how they get rid of their garbage and food waste, with kitchen sinks and garbage disposals getting blocked up. Calls for plumbers increase by up to 50% compared to a normal Friday on Black Friday, and over 27% up compared to a normal Friday-to-Sunday period. Yikes!
Black Friday vs Cyber Monday: What's the difference?
So, what is the difference between Black Friday and Cyber Monday? Well, when Black Friday was originally established, Black Friday shopping was done by going into physical stores. In comparison, Cyber Monday (which is the Monday after Thanksgiving) was created to encourage people to shop online.
While today people tend to shop the Black Friday and Cyber Monday sales online, Cyber Monday was first debuted in 2008 and people were still shopping predominantly in stores. Essentially, Cyber Monday became the online equivalent to Black Friday and was considered a way for smaller retail websites to compete with larger chains.
Nowadays, the Black Friday and Cyber Monday sales run over the Thanksgiving weekend, giving shoppers multiple days to shop the deals on offer.
Black Friday & the T3 coverage difference
As the Black Friday phenomenon has exploded over the past 10 years the amount of publications covering the sales has risen dramatically. Now, wherever you look online, there are scores of titles producing content around the Black Friday and Cyber Monday sales, but there's a very good reason to trust T3's coverage more than any other.
This is because this is what T3 exists for. We spend each and every day of the year hunting out the best products and the best deals on those products. We're professionals at deal hunting and delivering our readers the very best prices on top products and technology.
That's why when it comes round to Black Friday (or any other major sales event of the year, such as Amazon Prime Day), T3 only recommends quality products and actual deals. We don't sell our readers short just to make quick buck, and ensure that we filter only the genuine deals from the sales and leave the exploitative fake deals firmly on the virtual shelf – even if we could make more money by recommending them.
We don't expect newcomers to T3 to take our word blindly, though, and fully recommend that every deal we recommend you compare to everything else on the market. This way you will see how T3 only recommends the best Black Friday deals, and join the ranks of readers who know that T3's name is synonymous with deal-hunting excellence.
After all, our whole reason to exist is to surface great products to our readers, and then get them the best price on those products. So if our readers walk away from Black Friday with dated tech that, actually, wasn't a good deal at all, then we're sabotaging our fundamental core mission. And that's something T3 absolutely will not do to cash in for a few days of the year. We're professionals that do this job 365 days a year, and that's the T3 difference.
Best Black Friday sales 2023: Top shopping destinations
T3 covers the Black Friday sales every year and we've come to know exactly where the best deals get dropped. From electronics to clothes, jewellery to smart home tech, gaming to cookware, history has revealed the retailers who tend to do anything but disappoint when it comes to tempting deals.
Below is a list of retailers that we suggest you bookmark and check in on during the Black Friday 2023 sales. We've written a few product categories or our thoughts on what each retailer tends to specialise in terms of deals.
We also have a full guide to the best Black Friday sales so you can find the latest offers from popular retailers and stores. The links take you straight to each retailer's dedicated Black Friday sales page, so you can get on with your shopping as soon as the deals drop.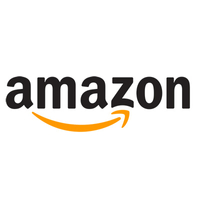 Amazon Black Friday Sale
Amazon is a Black Friday deal hunter's best friend. Amazon always has an exceptional selection of deals on a wide-ranging selection of products, from tech to fashion and jewellery to entertainment. Following the success of its Prime Day sale and Black Friday in 2022, we expect more of the same this year.
Visit Amazon's Black Friday page.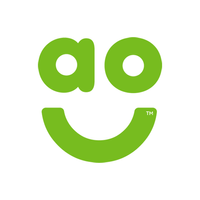 AO.com Black Friday Sale
If you want white goods or electrical appliances this Black Friday, you should make AO.com one of the very first stores you hunt for deals in. That's because year after year, AO.com knocks it out of the park in terms of discounts on 4K TVs, washing machines, vacuum cleaners, games consoles, DIY tools and much more.
Visit the AO Black Friday sale.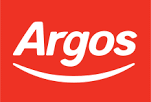 Argos Black Friday Sale
Argos is famed for its Black Friday sale, where toys, games, entertainment, white goods, TVs and gadgets are discounted fiercely. Last year 20 products were ordered every second in the first hour of Argos's Black Friday event! You want cheap Lego? You got it.
Visit the Argos Black Friday sale.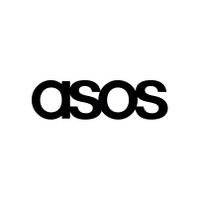 ASOS Black Friday Sale
If you're looking for low prices on clothes, shoes, beauty and accessories, ASOS is your go-to destination for all things fashion. Last Black Friday, ASOS offered 80% off across its departments, including discounts on top brands like Miss Selfridge, Topshop and Bershka.
Visit the ASOS Black Friday sale.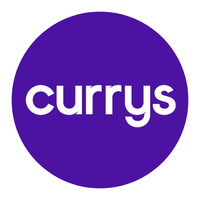 Currys Black Friday Sale
For computing deals and brilliant bargains on TVs, white goods and consumer tech, the Currys Black Friday event is definitely not one to miss. Currys has been running epic deals events all year and it typically starts its Black Friday sale early, where there are literally thousands of deals on offer.
Visit the Currys Black Friday sale.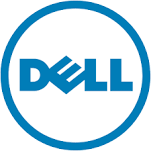 Dell Black Friday Sale
Dell makes some of the finest laptops and desktop PCs in the world, which is why when it slashes prices during Black Friday, it's well worth checking out the maker's online store. Dell loves its timed deal codes, which knock large percentages off its hardware if exploited, so it is worth checking in on the site each day to see what it has running.
Visit the Black Friday sale.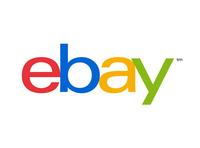 eBay Black Friday Sale
eBay offer big discounts on a range of products, from collectables and antiques to clothes, cleaning equipment and furniture. eBay often start their Black Friday sale early so you can get amazing new and refurbished discounts on a range of products.
Visit the eBay Black Friday sale.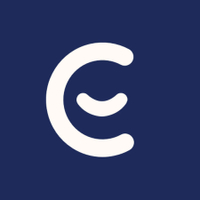 Emma Black Friday sale
Not one to do things by half, Emma's Black November sale in 2022 saw shoppers get up to 60% off mattresses, bed bundles, toppers, pillows, frames, duvets, protectors and blankets. We're hoping for the same in 2023!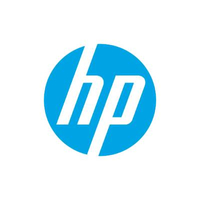 HP Black Friday Sale
Most people search for cheap computer deals on Black Friday, and HP is a great store to look at. HP have great offers on laptops, desktops, monitors and other computing accessories.

John Lewis Black Friday Sale
John Lewis is a brilliant place to shop all year round, and when it comes to Black Friday, its selection of deals are always very impressive. Major label TV and audio discounts are its speciality, as well as price drops on phones, fashion and footwear. The standard 2-year warranty on any purchase also delivers peace of mind and buyer protection.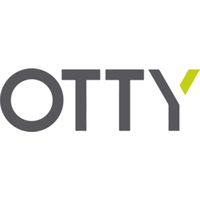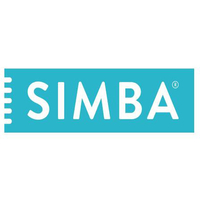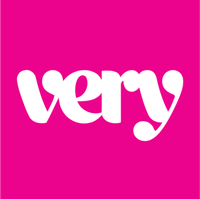 Very Black Friday Sale
Very is a newer member of the Black Friday deals club, but that hasn't stopped the online retailer absolutely killing it over the past couple of years. Video games, clothing, phones, laptops, cosmetics and more have had their prices slashed, often beating more specialist stores in terms of price and free delivery.
Visit the Black Friday sale.
For a full rundown of the best Black Friday sales in the UK ordered by retailer, be sure to check out our Black Friday sales A-Z!
T3's Black Friday retailer guides
As well as keeping this best Black Friday deals 2023 guide updated, T3 also has dedicated retailer guides, too. These are great for showing you all the deals that are directly available from a certain store during the Black Friday sales, so if you already know the products you're looking to bag discounts on, why not narrow down your search with one of T3's retailer-specific guides? Check them out below...