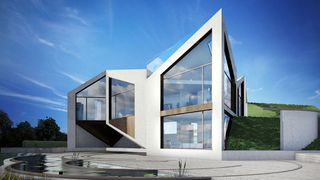 Introduction
Why should we always adapt to the tech? Why can't it work the other way around? Now it can with these modular and shape-shifting gadgets that are tailored to your needs.
From smartphones that you effectively build yourself, to bendable screens, to modular wearables and a car that's built to help you relax while it drives itself, the future looks very bright indeed.
Maybe you'd like a phone with three screens that you can arrange as you see fit, so you can have them in landscape for maps but portrait for reading long articles? Or you fancy living in a house that changes shape depending on the season and how much sunlight it gets? This lot works around you in every way imaginable, like in the case of the phone that changes shape depending on your use – play a game, and it morphs into the shape of a games controller, for example.
With these gadgets, you're the boss. Don't forget it.
In partnership with Microsoft, powered by the HP Spectre 360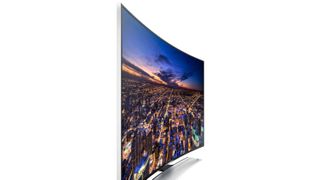 Samsung's shape-shifting TV
Not sold on curved TVs? You're not the only one. To anticipate this, Samsung showed off a prototype TV that curves at the touch of a button. It's an 85-inch behemoth that starts off as a standard flat panel, until you press the button. Then the sides creep forward, giving it a curve. Why? Experts claim that curved screens make the picture more immersive, as it mimics the curve of the human eyeball and so looks more natural. As for us? We're not sold on the science. Having sat through countless demos, we still don't understand it completely. Which suggests neither do the companies hawking them. Still, it's always nice to have the option.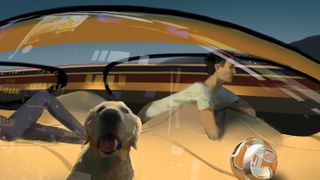 Honda CARpet
Honda's concept car morphs shape depending on what you want to use it for. Instead of a traditional interface, it's an interior with a human focus. You control it using a carpet and a ball – the car drives itself, so you can kick back and concentrate on relaxing. And if you like, you can take control of the vehicle using the ball. But with a shape-shifting car at our disposal, we'd be happy to sit back and play around with the interior. Come on carmakers, this is what people want!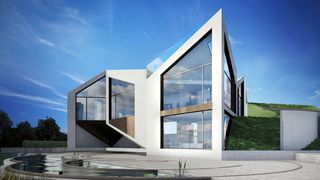 DHaus
Imagine a house that changes shape depending on its environment. That's D*Haus. It shifts depending on seasonal, meteorological and astronomical conditions – the thick heavy external walls unfold into internal walls allowing the glass interior walls to become facades. Doors double as windows, and the other way around. In the winter, the house huddles down and hugs itself to preserve warmth, and in the summer it opens up like a flower blossoming. You can have eight houses in one, and it can even change as the sun goes down. Now that's living.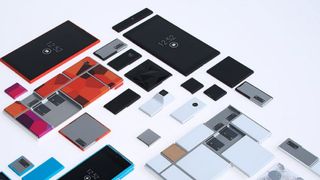 Project Ara
What if instead of upgrading your phone every year or two, you could swap in new modules as and when you fancied? So if your phone was running a bit slow, you could replace the processor with a faster one. That's the idea behind Project Ara. You keep the same exoskeleton, but replace each module whenever you like. It also means you can leave some modules at home, and take others with you – a bigger battery if you're camping, say, or a better camera for a concert maybe. Google will carry out a trial in Puerto Rico towards the end of the year, look out for a proper launch soon after.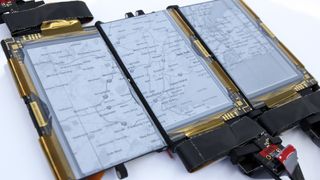 Paperfold
One screen not enough for you? Or even two? Try three. Paperfold is made by the Human Media Lab at Canada's Queen's University, and has three e-ink screens that snap together. This is extremely handy for maps, for example, as directions can be displayed over the whole trifecta of displays. You can prop one screen up using the other and use the third as a touchscreen keyboard too. And all three fold down to a device about the same size and thickness as a standard smartphone. We want one now.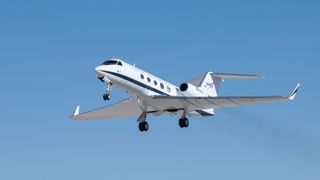 NASA morphing plane wings
NASA has successfully tested aircraft wings that change shape mid-flight. Not only will these reduce the amount of noise made by planes during takeoff and landing, they will also make them more efficient, and thus help them use less fuel. So it's good news not only for people living on flight paths. Called FlexFoil, the wings can be retrofitted to existing planes, or built as part of new models. NASA carried out six months of testing, and was happy with the results. And if they're happy, we're happy.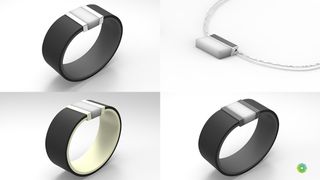 Bond Touch
No, it's nothing to do with Ian Fleming's secret agent. It's a wearable that's modular, so you can choose which components you wear and which to leave behind. The brain module communicates between other modules and the smartphone app over Bluetooth, while the display module shows information and notifications from the app. Each module attaches using magnets and can be worn on the wrist or as a pendant around your neck. Others in the works include an extra battery, a USB storage module and a transport module that acts as an Oyster card ready to be swiped.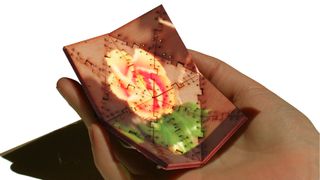 Morphee
In this case it's not just the screen that changes shape. The whole phone does. It's the brainchild of a team from the University of Bristol and Markus Lochtefeld from the German Research Institute for Artificial Intelligence. The idea is the phone changes shape depending on what you use it for. Start a game, for example, and it'll morph into the shape of a console controller. Six prototypes have been made, with other shapes including a screen guard while you type your password, and a sphere to double as a stress ball.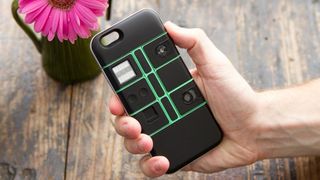 Nexpaq
If you don't want to wait for Project Ara, check out Nexpaq. It takes the same idea as Ara, but puts the modules in a case instead of in the smartphone itself. You can add extra battery packs, a microSD card reader and an extra 32GB or 64GB of flash memory. Other add-ons include an air quality sensor, breathalyser and laser pointer. Then you access the functions using the Nexpaq app. Each adds more battery life to the phone too, which is a godsend. Cases will be available for the iPhone 6, Samsung Galaxy S5 and S6 Edge.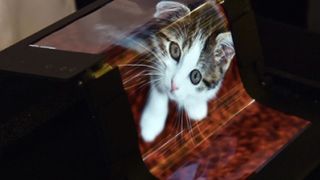 Semiconductor Energy Laboratory flexible screen
Flexible screens have been shown off as concepts for years, but this is by far the most impressive demo we've ever seen. At an exhibition in Tokyo, Japan's Semiconductor Energy Laboratory showed a 5.9-inch screen that can be bent more than 100,000 times without being damaged. Every millimetre of it works as a touchscreen, so the whole thing is highly functional as well as looking very cool. During the demo, images such as peacocks, landscapes and this cat bent and curved along with the display. Imagine the possibility for reading too, as we could see e-book readers with pages that turn, just like a normal book.