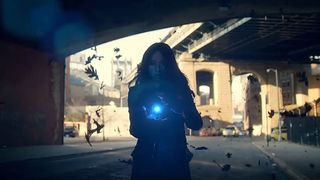 Introduction
The art form of making shows for television is currently hotter than it's ever been, with the world's best directors, actors and screenwriters all now working on it on a regular basis. As such, 2015 delivered some of the best TV ever, with Wolf Hall, Jessica Jones and many more shows helping to change the entertainment landscape radically. 2016 is continuing this trend massively and here we select but a few of the TV shows that we'll be watching at T3 Towers over the next year.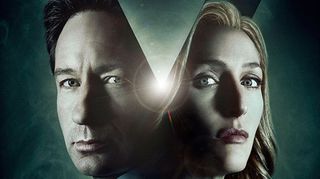 The X-Files
The X-Files returns this January and, considering almost all the original cast seem to be back, this looks like it could be genuinely good. A six-episode mini-series, the show catches up with Agents Mulder and Scully now they are considerably older and, from what we've seen in the trailer, not that much wiser as to where that elusive truth is hiding. Aliens, monsters and shadowy figures there will be.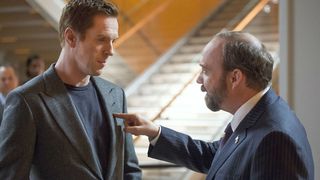 Billions
A show clearly green lit off the back of The Wolf of Wall Street's box office success, Billions sees Damian Lewis play Bobby Axelrod, a billionaire who may or may not have made his fortune through dodgy financial practices. Axelrod is pursued by Paul Giamatti's Chuck Rhodes in the show, a US Attorney who wants to bring Axelrod down. Who eventually wins and whether or not Axelrod is actually guilty are questions that we want to see answered. Expect a fast-talking, witty script as it's from a writer of Ocean's Thirteen.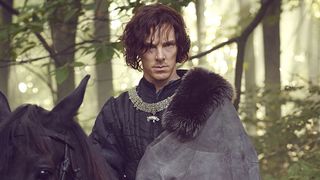 The Hollow Crown: The Wars of the Roses
The original The Hollow Crown series was good, if not great, so we have hopes that this continuation of the epic, historical narrative takes it to the next level. How is The Hollow Crown: The Wars of the Roses going to do that, you ask? Well, for one, it stars he's-so-hot-right-now Benedict Cumberbatch as King Richard III. If that isn't enough to get you to tune in though, then how about throwing in Judi Dench as the Duchess of York, Tom Sturridge as Henry VI, Keeley Hawes as Queen Elizabeth I, Hugh Bonneville and Sally Hawkins as the Duke and Duchess of Gloucester, Samuel West as the Bishop of Winchester and Ben Miles as Somerset. If that cast won't make you tune into a show then we don't know what will!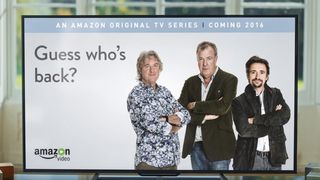 The New Not Top Gear Top Gear
Ok, so we don't know anything about this brand new television series, which we've rather catchily dubbed The New Not Top Gear Top Gear, other than it's going to be shown on Amazon Prime and stars Jeremy Clarkson, Richard Hammond and James May. If we're being honest, here at T3 we got tired of the old Top Gear years ago, with Clarkson and company's actions both on and off screen becoming distasteful and just plain boring. Hopefully, this new show can actually deliver something fresh, recapturing the magic that made the rebooted Top Gear a success in the first place. Plus, it's gotta be better than Chris Evans, right?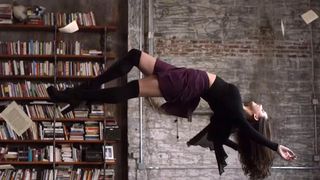 The Magicians
Described by some as an American, more adult Harry Potter, The Magicians follows the story of Quentin Coldwater - a gifted student from Brooklyn, New York - after he is accepted into Brakebills University, a College for Magical Pedagogy. Magic, monsters and human relationships ensue. This adaptation has been aged up even more by SyFy and, from what we've seen in the trailer, carries a darker tone than the novel series. If you're tired of the Potter-style, I-can-use-a-wand-to-put-on-my-socks type of magic, and want something a little more adult, this could be ideal.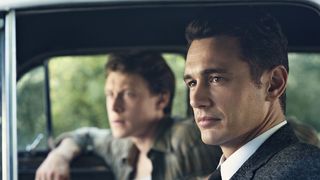 11.22.63
A Stephen King adaptation, 11.22.63 tells the tale of an English teacher (played by James Franco) who travels back in time to try to prevent the assassination of U.S. President John F. Kennedy on the titular date. If the complexities and unpredictable consequences of time travel float your boat, then this will be right down your street, as the narrative is split between 1963 and the present day. An eight-part series on Hulu.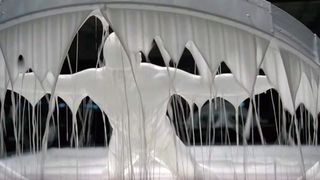 Westworld
An upcoming science fiction thriller based on the book of the same name, Westworld runs on the premise of what would happen if a theme park full of AI robots malfunctioned and started killing everybody. Sound familiar? Yep, it's the same plot as Jurassic Park, just with robots replacing the raptors. It's the same as Crichton wrote them both and - oh no he didn't! - Crichton was never that good or original a writer. Regardless though, this modern, loose adaptation has a good cast (including Anthony Hopkins as the director of the park) and will probably offer exciting, mindless thrills.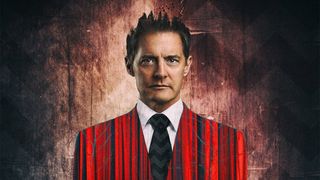 Twin Peaks
That's right, Twin Peaks is back this year, and it's bringing some of that 90s mystery back with it too. In fact, the vast majority of the original cast are returning, including Kyle MacLachlan, and the series is been filmed in the exact same locations as the first two as well. Original creators and writers David Lynch and Mark Frost are also writing all nine new episodes. With all of this authenticity considered, it's not hard to believe that this new series could be just as good. If they can just nail the mystery and unsettling strangeness of the original series, then this could be one hell of show.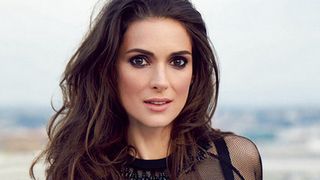 Stranger Things
If I said which female actress does crazy really well and then you said, 'Winona Ryder, because she's crazy in real life', then pat yourself on the back (it is possible!) as you're bang right. The casting director of Stranger Things also deserves some back patting as they've gone and cast Ryder as the lead, a woman whose son disappears amid mysterious circumstances involving messed up experiments and supernatural forces. Needless to say, Ryder will get plenty of opportunity to lose it in style as she attempts to find out what happened to her son. Could be the year's top thriller.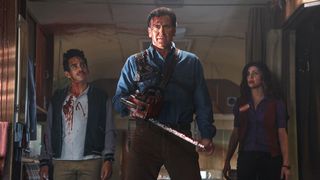 Ash vs Evil Dead (Series 2)
Finally we have Ash vs Evil Dead, which is the sole reason why T3 Towers retains any faith in the brutally saturated zombie genre. Starring the great Bruce Campbell as zombie slayer Ash Williams, Ash vs Evil Dead is a fantastic resurrection of the gory, hilarious and audacious franchise and, with a second series descending later this year, 2016 could be more Shaun of the Dead rather than House of the Dead.