It has definitely been a difficult year for most but there's a little ray of light appearing as Christmas approaches and retailers across the world rollout extensive Black Friday 2020 deals. Curry is no exception, offering discounts on a range of Bluetooth speakers over the week.
The right Bluetooth speaker can make or break a party, beach trip, or quickly cooking dinner to flop in front of the sofa. Having a portable speaker that can easily connect to your phone, tablet, laptop, etc. is an absolute must, especially with Spotify instantly producing endless amounts of great music.
If you've been struggling with that final stocking filler or want something a bit special this winter time, getting a Bluetooth speaker is the perfect way to do so. Let's jump into the deals.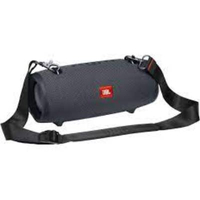 (opens in new tab)
JBL Xtreme 2 Portable Bluetooth Speaker: was £249, now £149 at Currys (opens in new tab)
The JBL Xtreme 2 Portable Bluetooth Speaker is a large and powerful waterproof speaker, ideal for big parties. With 15 hours of music playing from the battery, this speaker is easily portable with a handy strap to carry with you.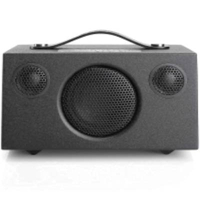 (opens in new tab)
AUDIO PRO Addon C3 Portable Wireless Smart Sound Speaker: was £189, now £159 at Currys (opens in new tab)
A sleek speaker that will match your home decor, the Audio Pro Addon C3 looks the part and delivers room-filling sound through WiFi, Bluetooth and Apple AirPlay. You can use it with your other multiroom speakers and it's a steal at £30 off at Currys in their Black Friday sale.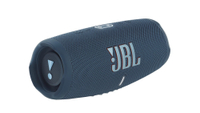 (opens in new tab)
JBL Charge 5 Portable Bluetooth Speaker: was £159, now £129 at Currys (opens in new tab)
The JBL Charge 5 gives you portable, wireless music for up to 20 hours. It's compact and easy to transport and fit in your bag. It can even charge your phone!
No matter what you're looking for Currys like has a deal on it this Black Friday so don't miss out – stocks will only last so long!
BLACK FRIDAY SALES AROUND THE WEB