Dell discount codes for June 2022
For the latest Dell technologies, use these 0 Dell discount codes
All the best features, news, tips and great deals to help you live a better life through technology
Thank you for signing up to T3. You will receive a verification email shortly.
There was a problem. Please refresh the page and try again.
Hints & Tips
Dell Advantage

(opens in new tab)

gives exclusive discount codes for specific groups of people. Student discounts are available for eligible students and there are also school, college and faculty discounts. Military personnel can also get special deals on Dell products and NHS nurses and home care staff are also eligible for their own exclusive discounts. Dell business customers are also entitled to discounts on Dell's consumer product range.
Dell offers many types of warranties for its products. For example, the Dell Hardware Warranty is a year-long and includes Basic Service with mail or onsite service and remote diagnosis. To find out if your Dell product has a warranty and how long it is, head to the website to check on your warranty status.
Whether you have a warranty or not, Dell can fix your broken PC or tablet. Contact an expert and explain your issue. They'll give you options on what to do and how they'll fix the problem.
Dell offers a Price Match and Price Guarantee

(opens in new tab)

on its products when compared to Apple, HP and Lenovo products.
To stay in the loop with Dell, sign up to receive the newsletter. Subscribers receive the latest news, product releases, exclusive offers and special events straight to their inbox.
If you want to get in touch with Dell customer service, you can submit a service request on the website to receive an email back or start a live chat. You can also call the team at 0800-587-1456. The lines are open from 9am - 5pm on Monday to Friday.
Head to the Dell blog

(opens in new tab)

for information and product articles.
---
Are Dell laptops good?
Dell is a world-leading technology company that was founded in 1984, selling innovative computer devices for businesses and home use. Here at T3, we've reviewed many of Dell's products and are big fans! You'll often spot a few Dell devices in our feature pieces, like best gaming laptops and best 15-inch laptops so check these to find out more about why we love them.
Dell has created many laptops over the years and they're used all over the world in both professional environments and for casual home use. Dell sells Inspiron, XPS, G Series and Alienware laptops in its range.
It can feel a bit overwhelming to find the right laptop when there's so much choice, to make things easier, why not read our best Dell laptops guide. This will take you through the positives and negatives of each device so you can work out the best laptop for your needs. For further support on choosing your laptop, you can speak to a member of the Dell team through a live chat on the website, they'll be more than happy to help.
Each product has customer reviews, so this can also give you more information. On the product page, hover over the star rating section (which can be found under the name of the product) and click 'read reviews', this will take you down to the review section of the page.
One great laptop offer available right now is £130 off the XPS 13 9305, with prices starting from £769. It has a 3-sided InfinityEdge display which means that with the display you get less border and more pixels, there's even an option to put it at 4K Ultra HD resolution so you can really enjoy some crisp imagery!
When is Dell's next sale?
Dell is very generous when it comes to sales and you'll often find amazing price cuts across the range.
Right now, there isn't a sitewide sale going on but very recently there was a Flash Sale live where you could bag up to 36% off Dell's top quality products, saving hundreds of pounds on the cost of a new device. To check for the latest sales and discounts, hover over the 'Deals' section, which can be found in the top bar of the website, from here, you'll be able to select deals for specific product types. These include laptops, PCs, gaming, monitors, XPS, student and electronics and accessories discounts.
Dell also has an outlet which has discounts on refurbished products. In the outlet, you can save up to 15% on refurbished items. What's great about refurbished devices is that they don't use as many new parts or materials that a brand new device would, so it's better environmentally. The team at Dell also work tirelessly to make sure the standard of the devices is top of the range, so it's like buying a brand new product. This is highlighted in the fact that refurbished items get the same limited hardware warranty that you'd get if you bought a new device - that's how confident Dell is about the quality of its refurbished items! Be quick if you see something you like though, once it's gone, it'll be gone for good. Dell often has discount codes specifically for refurbished products, so keep your eyes peeled on our page for additional savings.
Is Dell Alienware worth buying?
Alienware is Dell's range of gaming PCs, laptops, monitors and accessories. You can spot an Alienware product a mile away from its iconic alien-themed designs that are really popular amongst gamers.
Alienware is on the pricey side, but you are paying for an exceptionally great product that is designed with hardcore gamers in mind. Alienware devices push the boundaries on what can be achieved with gaming PCs, laptops and accessories. We do review and love Alienware devices here at T3, check our Alienware m15 R4 review as an example!
You'll often be able to reduce the cost of your new Alienware device thanks to Dell having regular discount codes, which sometimes include Alienware-specific discount codes. Most recently, Dell was offering an extra 15% off Alienware - that's a decent price cut! Dell also has a sitewide discount code available now and again, so if you can't find one specifically for Alienware, it's worth checking to see if there's a sitewide one available instead. It's also worth browsing the 'Gaming PC Deals' section of the website for sales on Alienware.
One of the best current Alienware deals available at Dell is £150 off the Alienware X14 gaming laptop. This laptop is the world's thinnest 14″ gaming laptop with advanced cooling technologies and a fantastically long battery life - perfect for on-the-go gaming.
Does Dell offer a student discount?
Students, you'll be over the moon to hear that Dell offers an up to 25% student discount on its products. That's perfect for you to get all your much-needed electricals and accessories, for less, so you can study with ease.
To claim your student discount, head to the student page on the Dell website. This can be found under the 'Deals' section on the top bar. On this page, you can request to receive a voucher. To get your voucher you'll need to provide your academic email address and your exclusive voucher code will then be sent to you by email - easy! If you have any problems during this process, email Dell_Advantage_UKI@Dell.com.
What items Dell has on offer for students varies and the discount isn't for all of the products in Dell's range. To find out what deals are currently available for students, stay on the student page and head to the 'Shop the Latest Deals' section. Here you'll find limited-time offers exclusive to students - there are discounts for laptops, PCs, monitors and accessories.
One great deal available exclusively for students is price cuts on Inspiron 15 3000 laptops, the cheapest currently costs £448.99, with a whopping £50 discount. Inspiron 15 3000 laptops are on the cheaper side of laptops, but they don't compromise on quality. For more information, read our Dell XPS 15 vs Dell Inspiron 15 3000 feature.
Does Dell offer free delivery and returns on its orders?
Fabulous news, Dell offers free delivery on all of its orders, including sales and refurbished items. Some products are available for 'Smart Selection with free 2-3 Day Delivery', with these items, if you order before 2pm, they will arrive within 2-3 business days, excluding weekends and bank holidays.
Products that aren't marked as Smart Selection are ones that are built to order and delivery times will vary because of this. You can check the status of the delivery by heading to your 'Online Order Support' on the Dell website and entering your order number or Internet receipt number.
Dell also offers free returns on its products, so if you wish to return your order, you can do really easily. You have 14 days from the day your order has arrived to return it. To request your return, head to your 'Online Order Support' and click 'Action Menu', this is where you'll be able to contact the customer support team. Once your return has been authorised, Dell will either arrange a collection of your order or will give you instructions on how to return it.
Will Dell have Black Friday deals?
You'll be happy to hear that Dell has taken part in Black Friday deals in the past, so you can expect to find some fabulous offers this year once we reach Friday 25 November 2022. Last Black Friday, Dell has some tantalising savings across its range, including up to 30% off laptops and up to 42% off monitors, just to name a few! If you want to find out more, read our Best Dell Black Friday deals 2021 guide, it may give you some idea of what to expect this year.
On the Dell Black Friday page, Dell has written that this year's Black Friday is its ' biggest Black Friday ever. Get ready to shop the latest tech with an amazing selection of deals for your home or business!'- this has given us high hopes for even better savings this year. To be the first to know when Black Friday deals drop, you can sign up for Dell email alerts.
If you can't wait until November (it is still quite far away after all), you don't need to worry. Dell will often put devices and accessories on discount, just check the 'Deals' section for the latest offers.
What does Dell sell other than PCs and laptops?
Dell doesn't just sell laptops and PCs, it also sells products relating to computing devices. One of Dell's big sellers is top of the line monitors, including curved, touch, UltraSharp and 4K models.
Speaking of 4K monitors, you can read about our favourite Dell 4K models in our best 4K monitors guide, which includes the Dell Ultrasharp U4320Q, Ultrasharp U2718Q and Ultrasharp UP3216Q. Dell also features in our guide for the best curved gaming monitor with its S2721HGF model, which we've described as 'the best budget curved gaming monitor'. This is perfect for those of you savvy shoppers!
Dell also stocks an abundance of computer accessories. This includes docking stations, mice, keyboards, headsets, soundbars, adapters, hard drives and webcams. Like Dell's devices, its accessories are also top of the line. Read our Dell UltraSharp Webcam review as an example, we've rated it 5 stars!
Dell often has discount codes on its monitors and accessories range, so check back here regularly as we're in the loop with the latest offers.
---
How to use Dell discount codes
1. Find the Dell voucher code you'd like to use from our list of tantalising offers.
2. Click the 'Get Code' button.
3. A pop-up box will appear revealing the code.
4. Click the 'Copy' button to copy the code.
5. Head over to the Dell website, do your shopping, add your items to the basket and head to the checkout when you're ready.
6. At the checkout, you'll see 'Coupon' on the right-hand side of the order summary. Enter your code and click 'Apply Coupon'. The page will refresh and your total will have been updated with the new discounted total.
7. If there are any additional savings from Dell as part of a promotion or sale, it will say 'Savings' in the order summary.
---
Finding the best laptop for you
Dell is arguably most well known for its extensive selection of premium high-quality laptops, designed for both home and businesses. With a huge focus put on the customer and what they want out of a laptop, Dell has developed many different types of laptops so anyone can find what they're looking for. From gaming laptops to 2-in-1 PCs, XPS to Alienware, you can easily shop by collection, processor, screen size, memory, storage size and type, graphics, colour and display type.
But with all of these options up for grabs, which is the best Dell laptop? In T3's best Dell laptops guide, we found the answer after our team reviewed, rated and ranked a full range of Dell devices. What we determined was that the best Dell laptop for the majority of people is the Dell XPS 13 which narrowly beat out its competitor, the Dell XPS 15.
The Dell XPS 13 is powerful, well built and compact which solves a lot of people's everyday problems. Its internal hardware is made up of the latest 10th-gen Intel processors and has up to 16GB of RAM. The 13.4 inch display can handle anything and the 1,920 x 1,080 resolution makes Netflix watching or note taking seamlessly easy. The screen can also go up to a 4K resolution if you want an even brighter and crisp display. It's also a portable laptop that you can carry around, ideal for today's hybrid working environment.
---
What is a Dell portable monitor?
In August 2021, Dell released its first-ever portable monitor screen, the C1422H. Portable or separate monitors and screens are aimed at laptop users who want a second or additional screen that they can take with them wherever they go and won't take up too much space on their desks. So what is the Dell portable monitor and what makes it so special?
The Dell C1422H is a 14-inch lightweight FHD 60Hz display that weighs in at 1.3lbs or 590g. It comes with a stand that keeps it in place next to your laptop screen and with its USB ports, the monitor can be powered or charged by your Dell laptop. The ultimate laptop companion, the dual-screen capability is ideal if you work better over several monitors or want to blow up a specific document for closer viewing. The light-up display has easy access controls so you can easily adjust and extend the screen. This portable monitor is also perfect for collaboration purposes as you can provide wide viewing angles and hand it over to someone else for more in-depth and personal inspections.
As we've all come to mix up working in the office with working from home, laptops have become slimmer and more compact in order to easily fit into bags and cases. The Dell C1422H is no exception and its thin and small size can easily slide into any receptacle and it can even fold flat for more storage.
As T3's resident Shopping Expert and Deals Writer, Beth covers deals, discount codes, how to save money and seasonal holidays, including Black Friday, Cyber Monday, Amazon Prime Day, Boxing Day and Easter sales. Having always been passionate about writing, she's written for websites, newspapers and magazines on a variety of topics, from jewellery and culture, to food and telecoms. You can find her work across numerous sites, including Wedding Ideas Magazine, Health & Wellbeing, The Bristol Post, Fashion & Style Directory and more. In her spare time, Beth enjoys running, reading, baking and attempting DIY craft projects that will probably end in disaster!
3 ratings with the average rating of 5 out of 5 stars.
Dell (opens in new tab) is an American company that manufactures, designs and sells computers and computing equipment. Founded in 1984 by Michael Dell, Dell is owned by its parent company Dell Technologies and is one of the largest technology corporations in the world. It has its own dedicated website and is available on third-party retailers' websites and in stores. As computing experts, Dell sells PCs, laptops, servers, data storage, software, printers, cameras and more. With a focus on giving customers the best technology in the world, Dell has computing solutions and accessories for both homes and businesses. It also offers services and solutions to companies, which include consulting, deployment, support and infrastructure and products specifically designed for business setups. The industry experts at Dell give strategic advice and guidance on how to best manage your IT and achieve your goals with Dell's technology.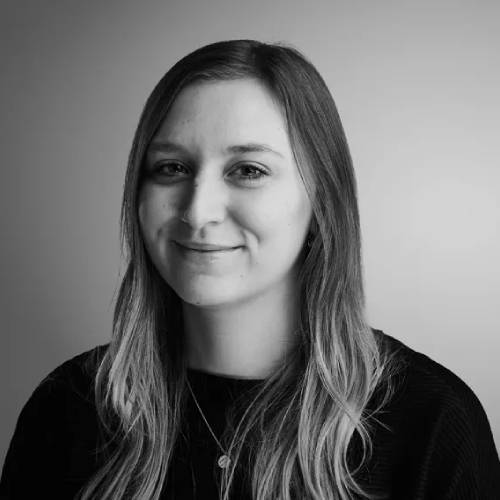 Bethan Girdler-Maslen
Deals Writer
As T3's resident Shopping Expert and Deals Writer, Beth covers deals, discount codes, how to save money and seasonal holidays, including Black Friday, Cyber Monday, Amazon Prime Day, Boxing Day and Easter sales. Having always been passionate about writing, she's written for websites, newspapers and magazines on a variety of topics, from jewellery and culture, to food and telecoms. You can find her work across numerous sites, including Wedding Ideas Magazine, Health & Wellbeing, The Bristol Post, Fashion & Style Directory and more. In her spare time, Beth enjoys running, reading, baking and attempting DIY craft projects that will probably end in disaster!