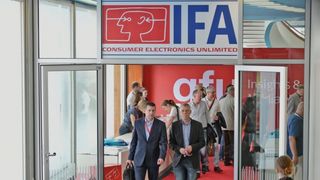 All the phones from IFA 2015
IFA 2015 has been and come, and with it a whole raft of new smartphones have graced us with their presence.
There are a few headlining acts, such as Sony's new Z5 trio, but it's not just the big guns making waves in Berlin.
Take a flick through our gallery, where we explore all the best handheld phones to break cover at IFA - and some of the not so good ones too.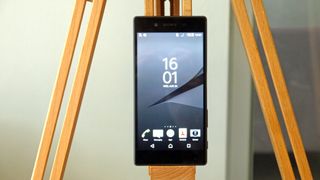 Sony Xperia Z5
Arguably the biggest name out of IFA 2015, the Sony Xperia Z5 is yet another flagship smartphone from the Japanese firm as it desperately looks to keep pace with Samsung, Apple and co.
The 5-inch full HD display is par for the course, while its Snapdragon 810 processor and 3GB of RAM means it's packing plenty of power for all your gaming needs.
Design wise it's functional, yet monolithic, while the dust and waterproof body means it'll withstand the elements better than most. Plus the 23MP camera on the rear is a right old beast. Say cheese, punk.
It's launching just ahead of Apple's new iPhone announcement, but it will struggle to steal the Cupertino firm's limelight.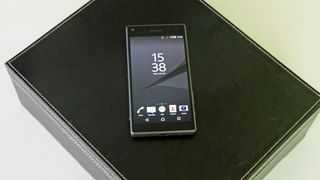 Sony Xperia Z5 Compact
While the Xperia Z5 is Sony's headlining new smartphone, we're actually more fond of the smaller Xperia Z5 Compact.
It packs all the same power as its bigger brother, but into a body which is much easier to hold and slide into a pocket or bag. If you're someone who finds the fleet of top tier smartphones simply too big the Z5 Compact its a great option.
You get flagship power, camera capabilities and user experience, with the only real trade off the 720p 4.6-inch screen. It's a small price to pay, and with a lower price tag too it's a great little offering.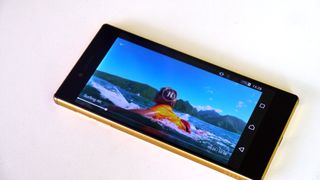 Sony Xperia Z5 Premium
Looking for something more exciting? Then stop scrolling and check out the Sony Xperia Z5 Premium - the world's first 4K smartphone.
That's right, Sony has slapped a 4K display on this handset providing your eyes with a truely visual treat.
Is the resolution setup up immediately noticeable? Well, no, but start playing 4K content on it and you'll be transported to a world of visual luxury.
Goodness knows how much Sony will charge for this 5.5-inch monster, but our wallet is already trembling at the though.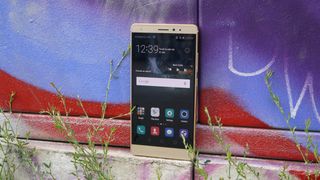 Huawei Mate S
Huawei's previous Mate series handsets have been big and cumbersome, but the Chinese firm is continuing to refine its efforts and the Huawei Mate S is one of its best handsets to date.
With a more manageable 5.5-inch full HD display, excellent fingerprint scanner and an Apple-goading Force Touch display (it the 128GB model) it's a featured packed device.
The slender metal design looks and feel premium, although the Emotion interface plopped on top of Android isn't the most pleasing to the eye.
It may not rival the top phones on the market, but it'll have a lower price point and will be a genuine contender for those looking for a flagship handset on a budget.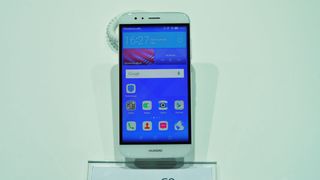 Huawei G8
Covertly announced during Hauwei's IFA 2015 press conference the Huawei G8 is best described as a poor mans Mate S.
It still manages a metal unibody, 5.5-inch full HD display and fingerprint scanner, but it sports a lesser processor and slightly chubbier, bezel heavier design.
Get the pricing right however and Huawei good be onto a budget champion.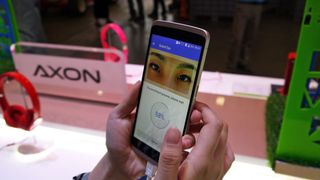 ZTE Axon Elite
The ZTE Axon Elite certainly sports some more than questionable looks. The leatherette patches on its rear feel cheap, with the overly detailed front facing speaker grills will only appeal to acquired tastes.
Don't let its looks put you off though, as the Axon Elite houses some seriously funky tech beneath its not so elegant body.
Unlocking your smartphone with your fingerprint is cool, but have you ever unlocked your phone with your eyes? No? Well here's your chance. The Axon boasts three different biometrics; fingerprint, voice and eye - giving you a range of ways to unlock the handset.
The eye recognition works surprisingly well, but it's a little on the slow side and you have to hold the phone right up to your face so it can see you. It does make you feel a little but silly.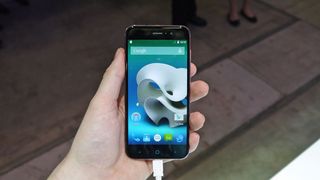 ZTE Blade V6
ZTE's Blade series may not be the first smartphone range which springs to mind, but it's being doing sterling work in the affordable mobile market and the Blade V6 builds on those strong foundations.
An appealing metal body, decent 13MP camera and stock Android interface help elevate the Blade V6 above the phones populating the mid to low tiers of smartphones.
It's a more pleasing package overall than the Huawei G8, but its glossy display is one hell of a finger magnet.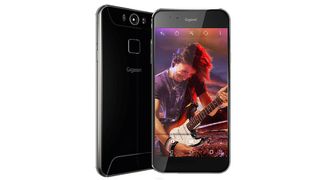 Gigaset Me / Me Pure / Me Pro
IFA 2015 also witnessed a new player in the smartphone market in the form of Gigaset, as it launched its first trio of handsets.
The Gigaset Me is the core handset with a 5-inch full HD display, slender 7.7mm profile, octa-core processor, 3GB of RAM, 32GB of storage and 16MP camera.
Meanwhile the Me Pure is a more budget orientated offering with the same display matched with a less powerful processor, 2GB of RAM, 13MP camera and 16GB of storage.
Finally the Me Pro is a larger, 5.5-inch handset with a 20MP camera and the same power as the Me. All three handsets run Android 5.1 Lollipop and boast USB-C ports allowing you to plug in your charging cable either way round.
The ME Pure will cost £249, the ME is £349 while the ME Pro is priced at £399.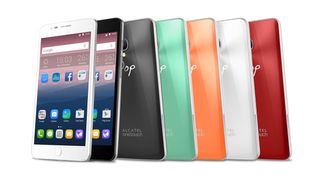 Alcatel OneTouch Pop Star / Pop Up / Go Play
Say hello to Alcatel's extremely colourful OneTouch Pop Star and OneTouch Pop Up. Both handsets sport a range of brightly coloured rears, each with their own QR code allowing you to match your on-screen theme with the back of the device.
Both devices have a 5-inch 720p display, 5MP front facing camera, 2000mAh battery and microSD slot - if cheap and cheerful is your thing you'll feel at home here.
The Pop Star is the more affordable of the two with a quad-core processor, 1GB of RAM, 8MP rear snapper, 8GB of storage and a less premium design.
You'll find a meatier octa-core processor with 2GB of RAM in the Pop Up, as well as 16GB of storage and a 13MP camera plonked on the rear.
Meanwhile the Alcatel OneTouch Go Play is the firm's entry level device with a low key processor, but it still manages to pack in 8MP and 5MP cameras, a waterproof body, microSD slot and 5-inch 720p display.