Gadgets gift ideas for men to buy in Christmas 2011
We have everything covered, literally, everything
1/97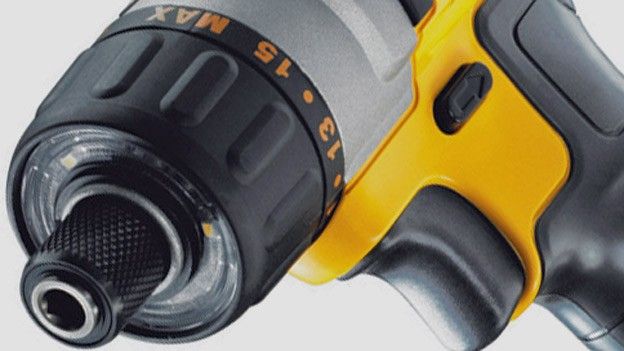 DeWalt DCF610S2
The new 10.8-volt range from Dewalt is small, yet packs a powerful wallop. This is our pick: an electric screwdriver with 15 different speeds for most wall and fitting types and a three-LED light ring that'll let you work in dark spaces. Pretty much every angle is covered, from one-handed, drop-in screw exchange, to the ergonomically shaped "T handle".
The clincher: No less than 8Nm of torque and a 40-minute charging time.
Price: £294
Link: http://www.dewalt.com
2/97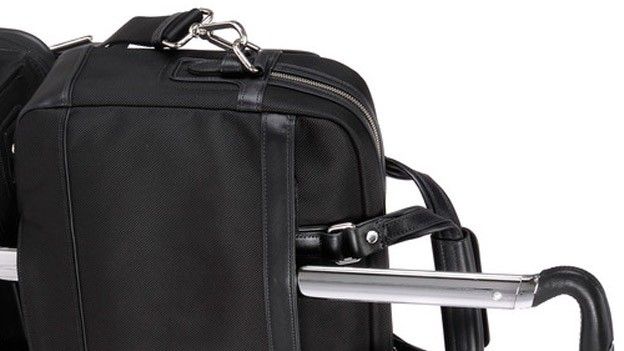 Tumi Bedford collection
The travel specialist's range of 13 luxe-sacks will turn heads going round the conveyor belt in Lagos, while you're in New York. Wrought from black leather and ballistic nylon, each has a raft of hidden compartments to keep you well dressed and gadgeted up.
The clincher: Telescopic aircraft-aluminium handles mean you can drag your over-abundant tech around in the manner of a rich old lady.
Price: £various
www.tumi.com
3/97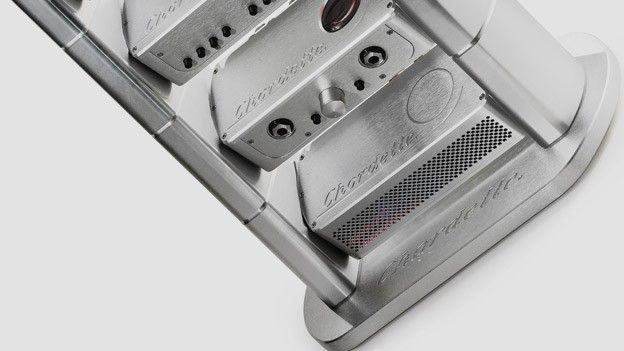 Chordette Rack
Chord's range of Chordette micro units includes everything from media PCs to AV receivers by way of DACs and amps. Each offers sharp design, brick-like build and impeccable audio and visual quality. If you've got more than one of the beasts, you'll be wanting somewhere to display them: the new chordette rack shown here is just such an audiovisual vestibule.
The clincher: Units are just 16cm wide
.
Price: £various
Link: http://www.chordelectronics.co.uk
4/97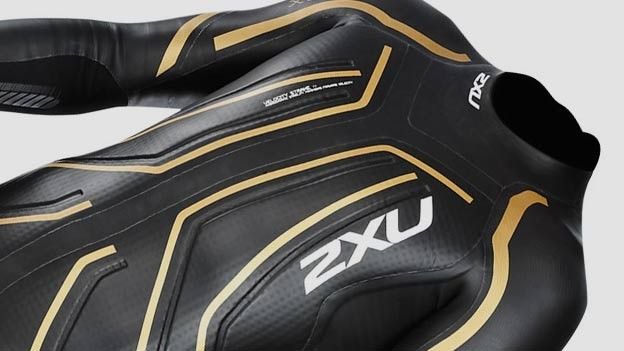 2XU X:2 Project X
The triathletes on team t3 know that speed and bouyancy are the keys to the swim leg. The Project X wetsuit boasts an X-flex front panel, giving three times the buoyancy of normal neoprene numbers, while water is channelled through the suit to combat choppiness and increase speed. One third of the job is done, then.
The clincher: Silver SCS lining keeps you pleasantly toasty in aqueducts
Price: £650
Link: http://www.2xu.com
5/97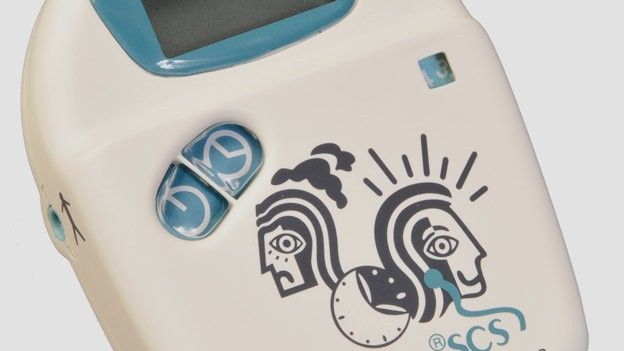 Alpha-Stim SCS
Combat stress and fatigue the electric way: simply attach the alpha-stim's headphone like electrodes to your earlobes – stay with us on this – and set it for a session of anything between 20 and 60 minutes. Studies show that use every other day will restore you to your best, rid you of anxiety and wake you the f**k up.
The clincher: It's also said to relieve "pain". we don't like pain.
Price: £362
Link: http://www.alpha-stim.com
6/97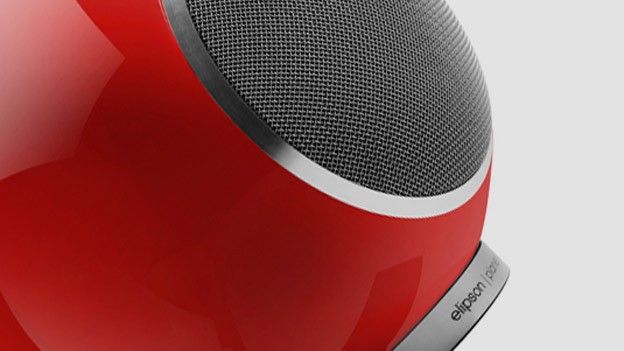 Elipson Planet L
Speakers are a dime a dozen, but any littering this list are special, either in looks or features. The Planet l resembles a 60s B-movie alien's space helmet and can be free standing, wall mounted or hung from the ceiling. two years of r&d went into squeezing the 6.5-inch, 60w drivers into the spherical design.
The clincher: Equally sexy stands and mounts available (extra cost, mind you).
Price: £600
Link: http://www.elipson.com
7/97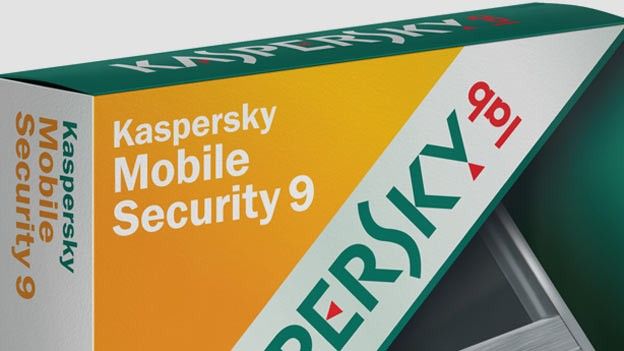 Kaspersky Mobile Security 9
This new app for Android, Windows Mobile and Symbian protects your mobile with real-time, automatically updated anti-malware scans. there's also the ability to store or hide specific contacts, apps, notes, emails and texts in encrypted folders, while GPS find will help track down your phone, should it go walkies.
The clincher:Filters out stalkers and exes by assigning contacts to a black list.
Price: £20
Link: http://www.kaspersky.co.uk
8/97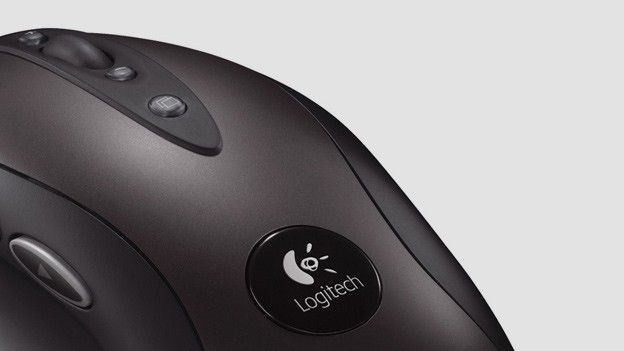 Logitech G400
With sensitivity switchable between 400 dpi and 3,600 dpi, this optical gaming mouse adapts for either precision shooting or fast manoeuvring. the report rate – the amount of time it takes to fire a signal from mouse to PC – is just 1ms.
The clincher: Eight buttons, programmable via bundled software.
Price: £50
Link: http://www.logitech.com
9/97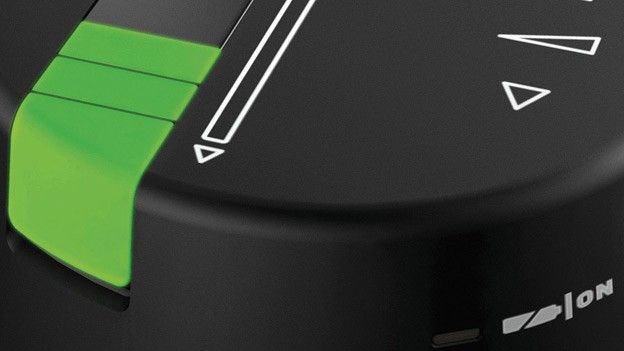 Anti-Sleep Pilot
Twenty per cent of driving accidents are caused by tiredness. This stylish Danish dashboard widget calculates just how knackered you are before your journey using "26 scientifically identified factors". It then challenges you with touch tests to gauge how near to ploughing into that central reservation you are, and advises you when you really should be thinking about a break.
The clincher: It's also available as an iPhone app (£11.99 from the app store).
Price: £130
Link: http://www.antisleeppilot.com
10/97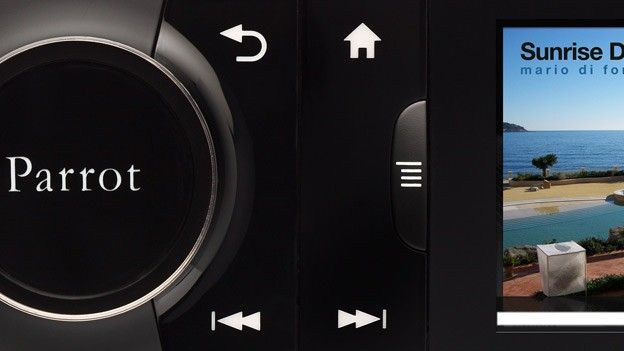 Parrot Asteroid ICE system
Comprising a 3.2-inch, colour display and detachable faceplate that acts as a remote, Parrot's in-car system runs on a bespoke version of android and gives access to dedicated apps as well as GPS mapping over 3G with points of interest, internet radio, voice-activated dialling and contact photos for incoming calls.
The clincher: iPhone integration on an Android powered device, no less.
Price: £260
Link: http://www.parrot.com/asteroiD
11/97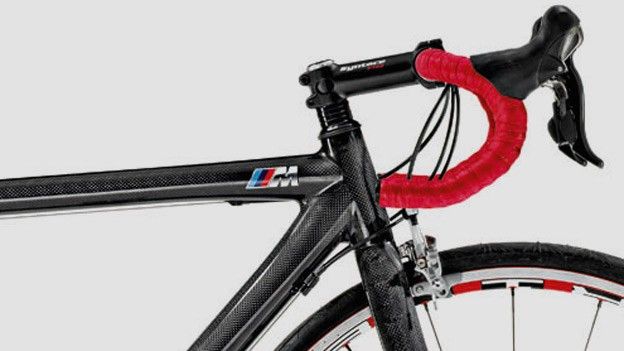 BMW Carbon Racer
The German car giant has also been producing bicycles for over 60 years. This speed steed channels that experience into just 7.4kg of purest, blackest carbon fibre. Corrosion-free and faster than a cyclist being pursued by an angry cabbie, it's finished with quality shimano gears and does everything short of leaving tron style light trails behind as you ride.
The clincher:Superbly stylish red detail on saddle and handlebars.
Price: £2400
Link: http://www.bmw.com
12/97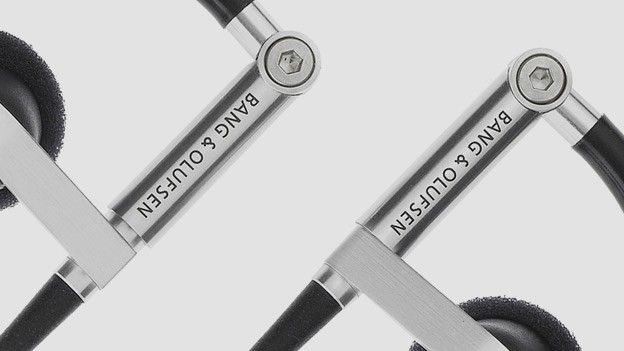 Bang & Olufsen EarSet 3i
These "dynamic full-tone loudspeakers" (that go in your ears) gift considerable audio satisfaction with noise-cancelling at just the level where you can still discern a dump truck reversing into you. These brushed aluminium lugs also boast a high signal-to-noise ratio and malleable, snug-fitting rubber earpieces.
The clincher: Over grip eliminates lateral movement.
Price: £120
Link: http://www.bang-olufsen.com
13/97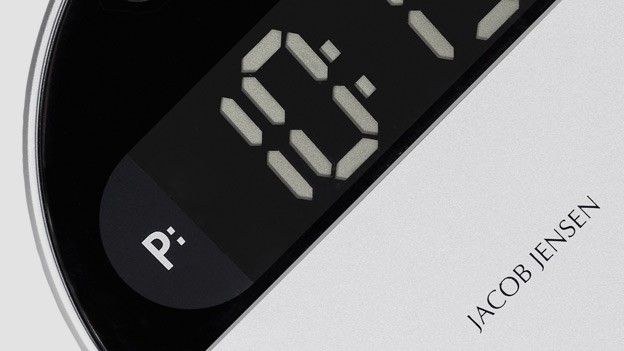 Jacob Jensen Electric ParkDisc
Need peace of mind that hellspawn traffic wardens aren't going to clamp you? Affix one of these to your windscreen to convince them that you are, in fact, well within the "within one hour" rule. The Parkdisc has an LCD display on each side, both of which are synced with an international radio signal for accuracy. They'll track your driving and will automatically register the exact time you parked, displaying that reading until the moment you head off again.
The clincher: You can change the time manually if you're feeling shady.
Price: €128
Link: http://www.Jacob-Jensen-store.com
14/97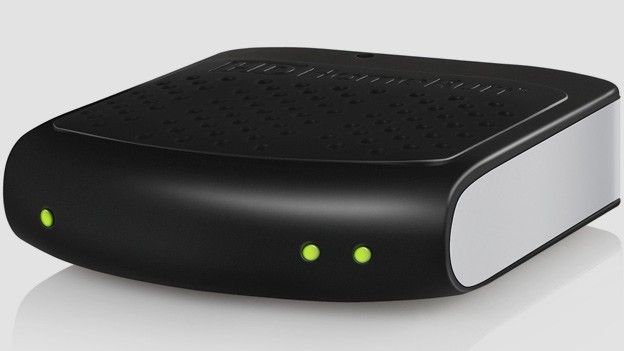 Elgato HD HomeRun
Upgrade all your computers to freeview hd, courtesy of elgato's most deluxe TV tuner. Just connect to an aerial input and this dual-tuner box will beam the signal around via Wi-Fi.
The clincher: Add a hard disk and you can record, pause and fast-forward shows.
Price: £110
Link: http://www.elgato.com
15/97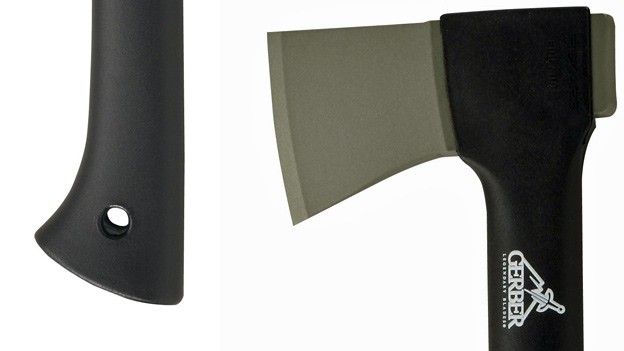 Gerber Gator Axe II
This combo saw/axe (or "saxe", if you will) has a forged-steel, razor-sharp head for unparalleled cutting. Require hewing of greater finesse? A saw is secreted in the handle, held in place by magnets. Extremely light thanks to an unbreakable glass-filled, nylon handle, it's your all-in-one solution to the ongoing threat of sentient, killer trees.
The clincher: It's small enough to squeeze into any pack.
Price: £50
Link: http://www.gerberuk.com
16/97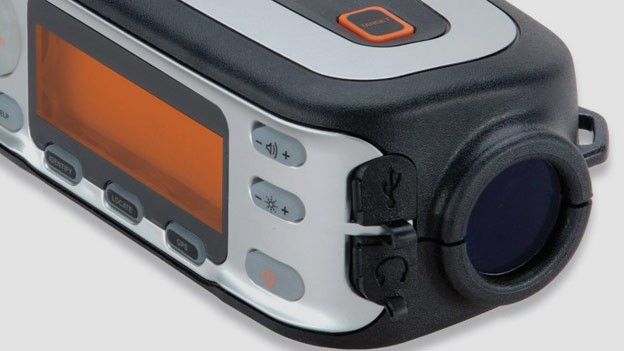 Celestron SkyScout
"Imagine the universe as a gigantic cake and we're one tiny grain of flour that went into making it," Prof. Brian Cox might say, music swelling in the background. "But point this little gizmo at the night sky and press 'identify' and its compass and GPS will show what bit of the cosmic gâteau you're looking at, reeling off audio trivia. it's awesome!"
The clincher: Will also guide you to specific celestial raisins of your choice.
Price: £249
Link:http://www.celestron.com
17/97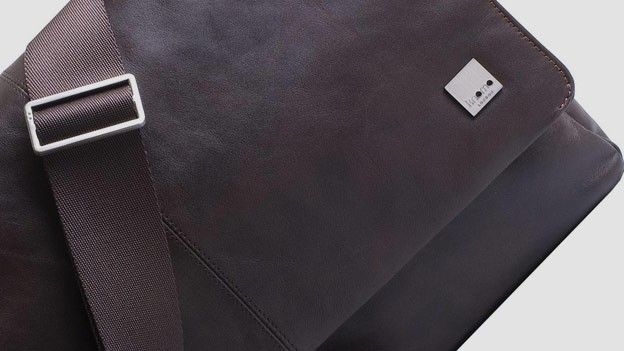 Knomo 13-inch leather slim laptop bag
For truly mobile notebook protection, this under-arm sleeve is king, with a scotchguard-lined fabric interior and dense foam protection at the base, while the exterior is hard-wearing leather.
The clincher: Detachable shoulder strap in stylish and hard-wearing nylon.
Price:£60
Link: http://www.knomo.com
18/97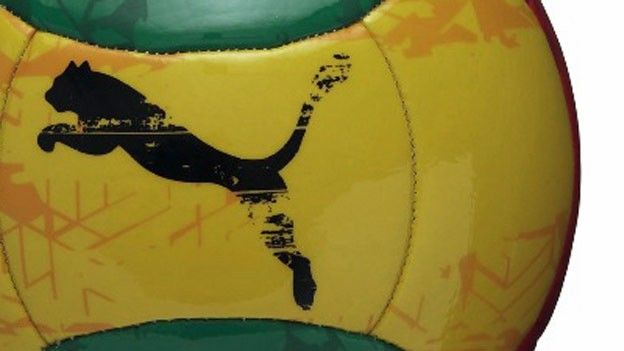 Puma Beach Football
Seaside-friendly orb made with soft foam, making it easier on your bare feet, with an abrasion-resistant coating so it's easy to control on sand. gooooooal!
The clincher:Samba-iffic colouring.
Price: £18
Link: http://www.puma.com
19/97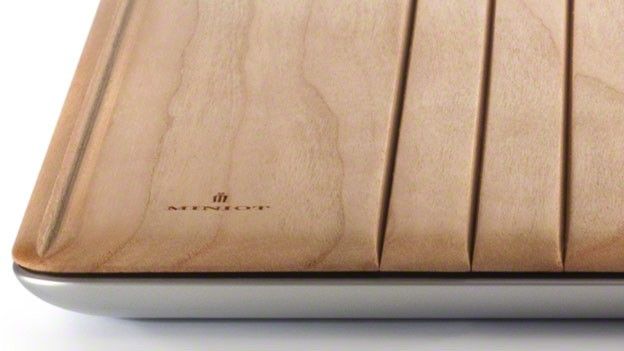 Miniot wooden cover for iPad 2
Carved from a single piece of wood, miniot's natural cases ace even Apple's Smart Covers. Carefully carved slats lock into place to act as a three-way stand, while micro-fi bres add scratch-protection.
The clincher: A choice of five dutch woords is available.
Price: £57
Link:http://www.miniot.com
20/97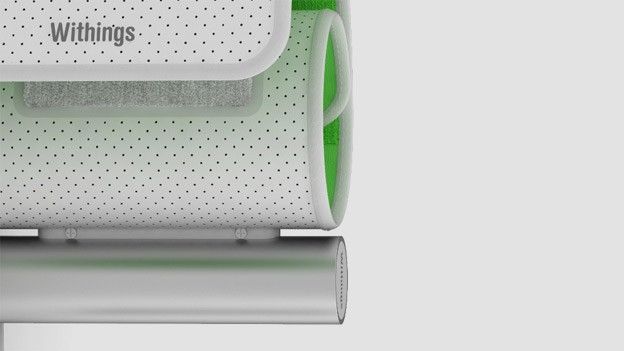 Withings blood pressure
Wrap the business end of this around your arm and plug it in to your iPhone. Results, including your systole, diastole and BPM, can be uploaded to your Mac or PC so you compare blood pressure graphs with friends and loved ones.
The clincher: Not having a heart attack is always fairly agreeable to us.
Price: £112
Link: http://www.withings.com
21/97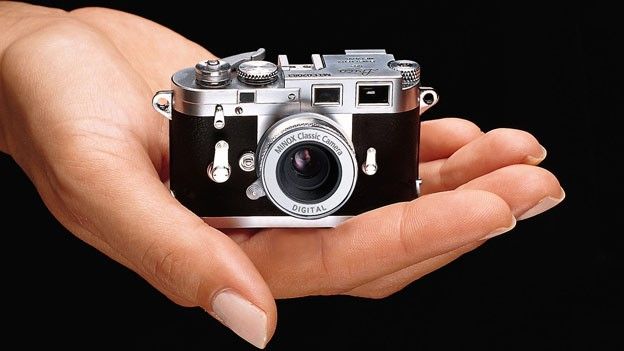 Minox DCC Leica M3
It weighs just 110g and can fit in your palm – yes, that's not just a freakishly massive hand we've pictured – yet takes impressively crisp, five-megapixel shots, framed using a 1.5-inch touchscreen. Stores pics on sd cards up to 2GB.
The clincher: James Bond used a film-based one in Goldfinger.
Price: £199
Link: http://www.orvis.co.uk
22/97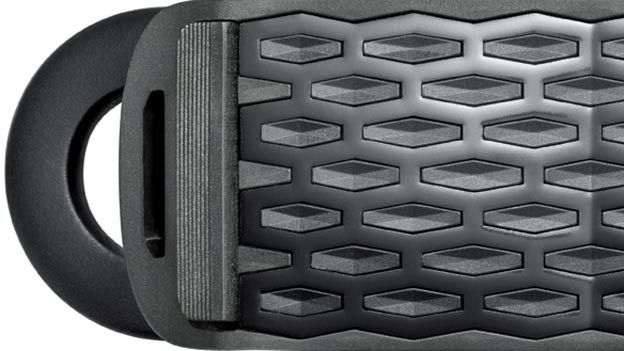 Aliph Jawbone Era
New tech, added to Aliph's already sterling work, makes this the busy driver or lazy bastard's premier headset of choice. The MotionX accelerometer lets you shake it to answer a call before affixing, while NoiseAssassin 3.0 ensures calls of crystal clarity.
The clincher: The first Bluetooth headset with dowloadable apps, no less.
Price: £100
Link: http://eu.Jawbone.com
23/97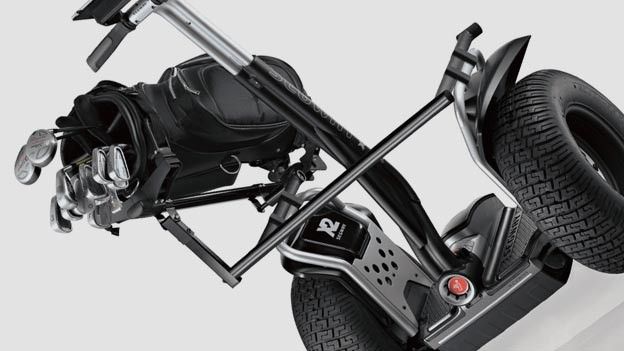 Segway X2 Golf
After years of floundering in search of a purpose, Segway has found one: golf. Slot your clubs into the bag carrier and hop aboard; they're perfectly positioned to not upset the balance. the tyres are fatter and under-inflated, to avoid damage to the course, and in tests the X2 knocked an hour off a normal round of golf, leaving more time for drinking and casual racism.
The clincher: There's a dedicated scorecard holder and everything.
Price: £5,095
Link: http://www.segway.com
24/97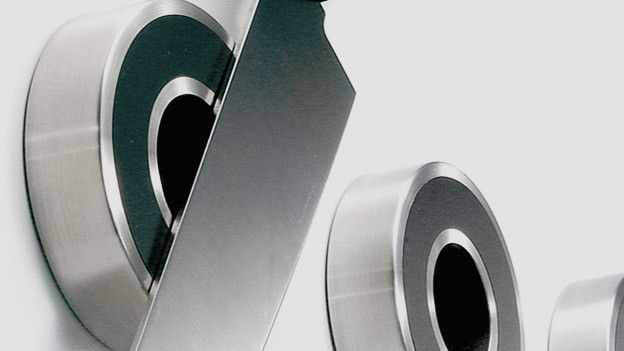 Eva Solo
These knife magnets are 7.3cm across, so can secure up to two knives at once. Wherever you hang your chopper, that's your (stylish, modernist) home.
The clincher: Easy access to bladed weapons in event of attack by ninjas.
Price: £58 for four
Link: http://www.WhereDidYouButThat.com
25/97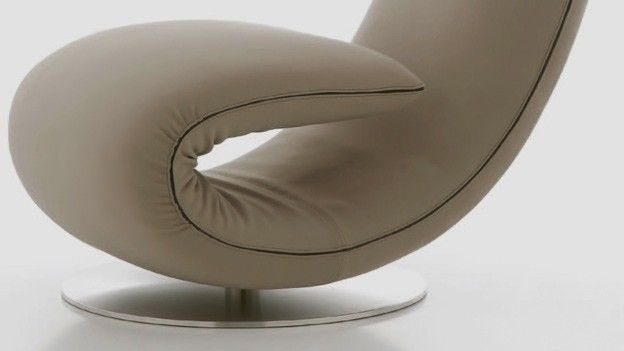 Ricciolo Kinematic
Designer Angelo Tomaiuolo has fashioned this bendy marvel of furniture design using a patented movement inspired by the spiralling, interlocking segments of ammonite fossils. Thus, this comfy leather chaise longue can also be folded in on itself, becoming an armchair.
The clincher: Incredibly chic looks.
Price: £TBC
Link: http://www.tonincasa.it
26/97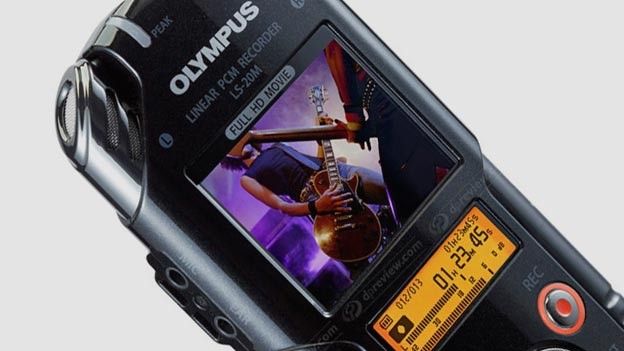 Olympus LS-20M
This pocket HD camcorder also works as a dual-mic dictaphone, should you have an alan Partridge "idea for a programme" moment. With a five-meg/1080p sensor, image quality is sterling. Youth Hostelling with Chris Eubank, anyone?
The clincher: An fx mode turns your movies into living pencil drawings, much like the video to A-Ha's Take On Me.
Price: £185
Link: http://www.olympus.co.uk
27/97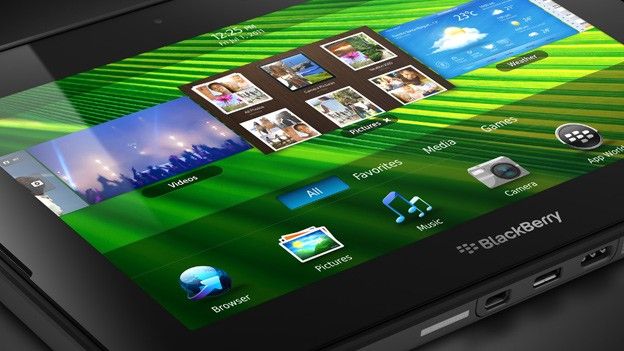 RIM BlackBerry PlayBook and Rapid Charging Pod
With its matt finish and stripped-down design, the PlayBook is the iPad for the man who stalks a less populist path. Please don't despoil the tablet's aesthetic grace by leaving it slapped on a desk, a wire dribbling forth from its nethers. The satisfyingly weighty, double-speed official charging dock is the only way to go.
The clincher: Syncs seamlessly with your BlackBerry smartphone.
Price: Playbook from £399, charger £50.
Link: http://uk.blackberrY.com, www.carphonewarehouse.com
28/97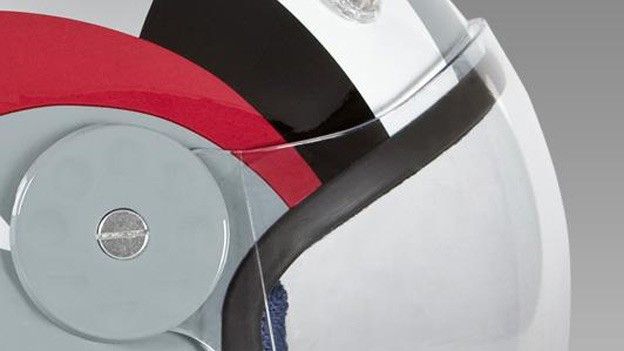 Paul Smith Union Jack motorcycle helmet
There are many Paul Smith helmets, but only one gives the gift of surprise when you reveal the rather abstract pattern's actually meat to be a Union Jack.
The clincher: Leather trim and removable, washable padding.
Price: £179
Link: http://www.paulsmith.com
29/97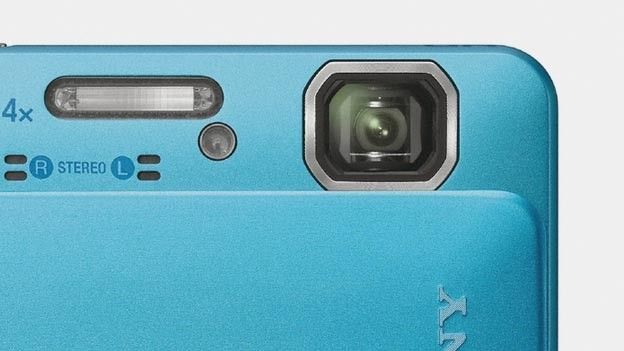 Sony DSC-TX10
Not only is Sony's top-end compact the perfect mix of ultra portability and superior image quality, it also boasts some impressive proprietary tech. the 16.2-megapixel Exmor R CMOS sensor and BIONZ processor give intensely detailed, noise-free pictures even in lower light. There are party tricks galore, too: take two snaps a heartbeat apart with just one button press, or sweep across a panorama and the TX10 will piece together a 3D image, ready to wow those who are still impressed by such things.
The clincher: Full-hd video capture.
Price: £319
Link: http://www.sony.co.uk
30/97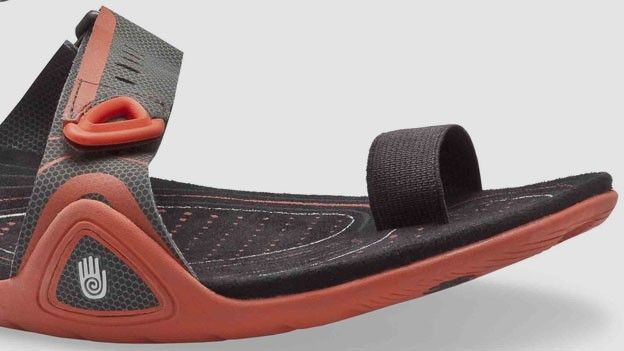 Teva Zilch
One of the thinnest, most unobtrusively snug sports shoes we've ever worn. But don't think the slim, light design and barefoot feel mean it's not tough, durable and protective. It is. Also comes in not one but two ridiculously named, emotionally divisive colours: "federal blue" and "spicy orange".
The clincher: so thin and light you can actually roll it up and stuff it in your pocket, should you feel the need to do so.
Price: £70
Link: http://www.teva.co.uk
31/97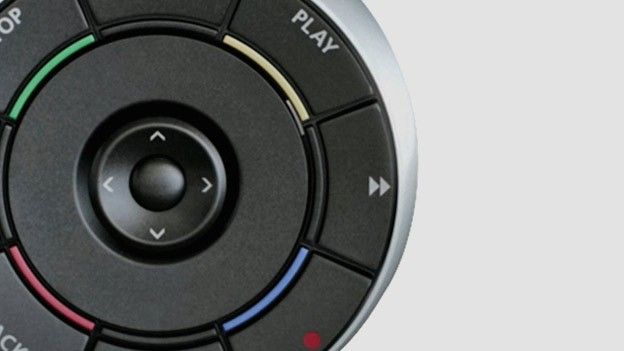 Bang & Olufsen Beo6
This Wi-Fi, touchscreen multi-remote controls all your home audio and video kit. Well, as long as it's all made by Bang & Olufsen, anyway. Add home automating kit from the likes of Lutron and you can also control light switches, awnings and what have you. Just think: drawing the curtains, dimming the lights, projector screen down, and Cross of Iron fired up, all from a single press of the same device. Movie nights will never be the same again, and you can evolve into a one-limbed, massive-eyed, corpulent blob who never leaves the sofa.
The clincher: Can be upgraded to control kit as yet uninvented. Now that's future-proofing.
Price: £530
Link: http://www.bang-olufsen.com
32/97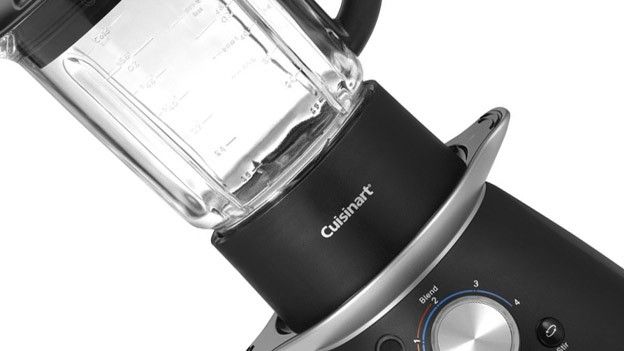 Cuisinart Soup Maker
You want soup? You can't handle the soup! What's that, you can? Oh. Then dunk fresh ingredients into this baby's1.4-litre tank; it'll sauté or boil, then simmer before blending up the results, keeping it warm till you're ready to sup.
The clincher: Healthy, fast and simple, just like Wayne Rooney.
Price: £140
Link: http://www.cuisinart.co.uk
33/97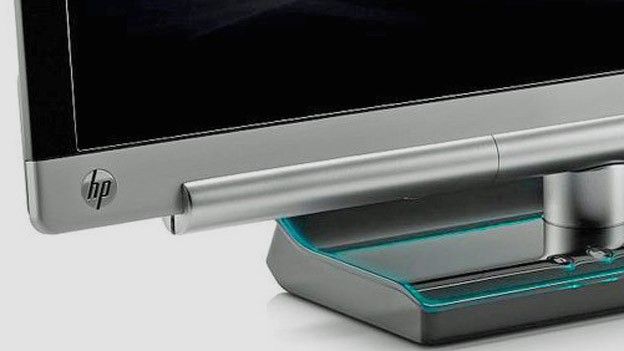 Hewlett Packard x2301
At just 9.8mm thick, this 1080p PC monitor with VGA, DVI and HDMI outputs is about the depth of an iPhone 4. Thanks to a clever reworking of the monitor's internals, there's an 8,000,000:1 dynamic contrast ratio, too.
The clincher: Emits cool blue glow.
Price: £175
Link: http://www.HP.co.uk
34/97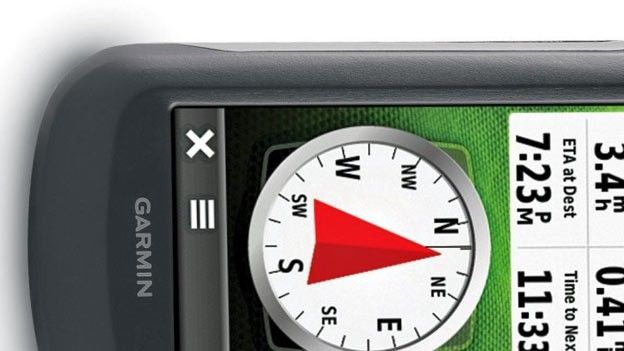 Garmin Montana 650t
This explorer's pal is durable, waterproof and has a long-lasting battery. Preloaded trails, rivers, parks and a 3D terrain view for all of Europe will help you tame the wilderness, while round the back, there's a five-meg, geo-tagging camera.
The clincher: HotFix technology keeps a firm lock on your position at all times.
Price: £550
Link: http://buy.garmin.com
35/97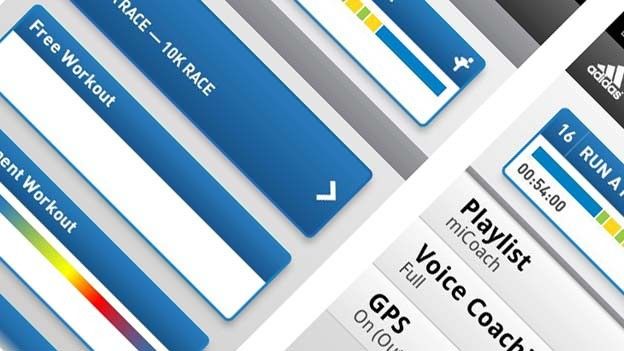 Adidas MiCoach
MiCoach is the personal trainer who fits in your pocket. Tell the app what your goal is and it'll work out a training plan for you, even barking at you if you don't run fast enough, like a cruel PE teacher.
The clincher: Lets you track your entire training history online.
Price: Free
Apple App Store and Android Market
36/97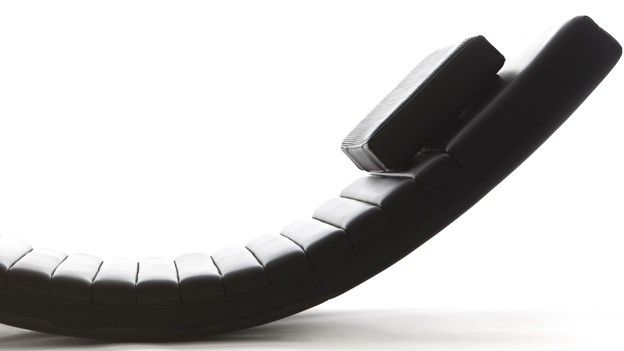 Rocking LL2 Lounger by Bonetti & Kozerski
Behold: the first lounger specifically designed for tablet users: just put your feet in the footwell to raise your knees and rest your slate. Bespoke options available.
The clincher: The adjustable headrest conceals a brace of wireless speakers.
Price: On Request
Link: http://www.bonettikozerski.com
37/97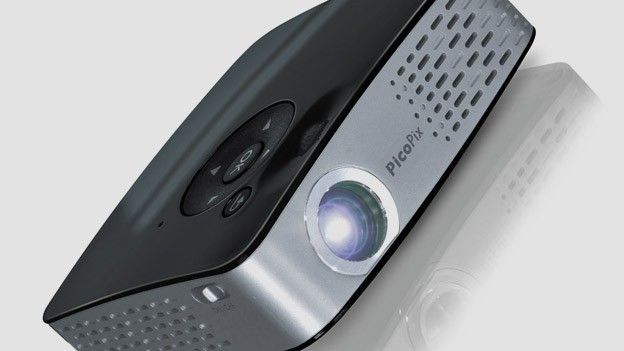 Philips PicoPix
This portable projector is stunningly simple to set up and use, while its performance puts other picos to shame. Plug either a DVD player, games console or PC into the source slot via the bundled adaptor and you'll be able to output its visuals with just one click, at sizes up to 80 inches across.
The clincher: It can read AV content off USB drives without the need for a PC.
Price: £250
Link: http://www.philips.com
38/97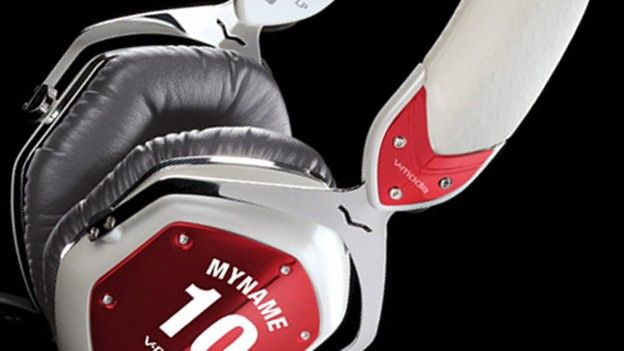 V-Moda Crossfade LP Custom headphones
Choose designs from a range including angels, skulls and snakes, and have your name laser-etched on the plates. Sound is similarly brash, with plenty o' bass.
The clincher: They're comfier than having nothing on your ears.
Price: £170
Link: http://www.V-moda.com
39/97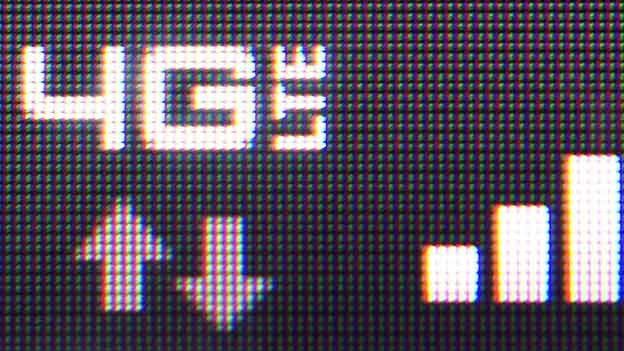 BT 4G LTE
Currently being trialled in Cornwall, this über-speedy mobile broadband will run just as soon as Ofcom gets its arse in gear to organise bandwidth auctions. Everything Everywhere is also involved.
The clincher: No more waiting for mobile browsing, email and downloads.
Price: £TBC
Link: http://www.bt.com
40/97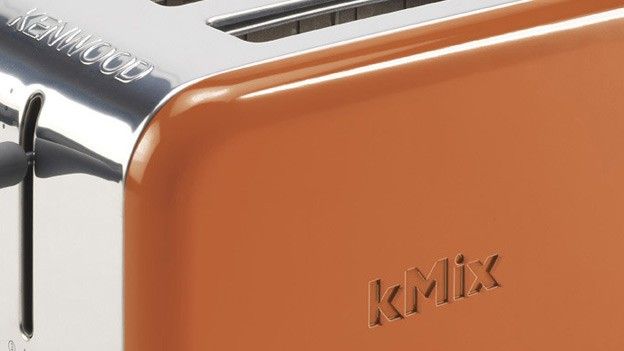 Kenwood kMix Toaster
Toasts bread from frozen; has a variable browning control; comes with bun rack for teacakes et al; looks great.
The clincher: "Peek and View" lets you check toast without interrupting cooking.
Price: £37
Link: http://www.kenwood.com
41/97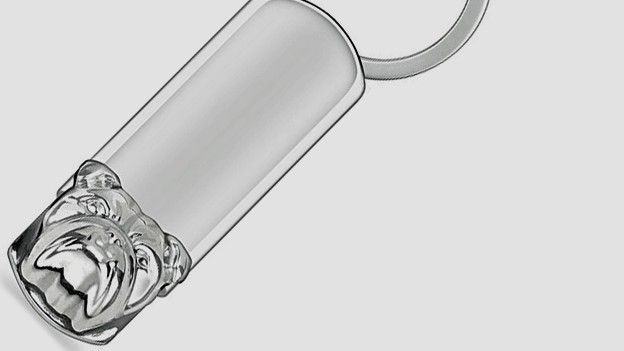 Dunhill 2GB USB key
Stainless-steel spendthrift's stick adorned with Dunhill logo and arguably patriotic bulldog motif. Hey, why not?
The clincher: It's about the most "affordable" item that Dunhill makes.
Price: £225
Link: http://www.dunhill.com
42/97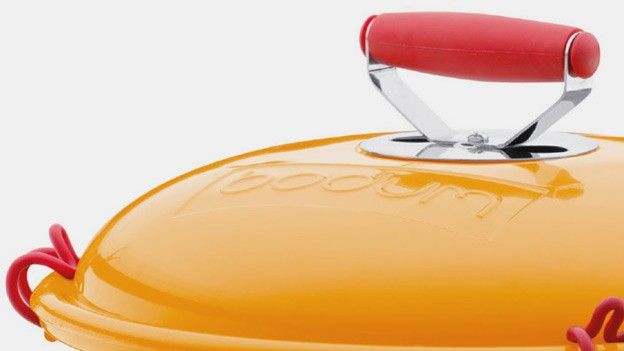 Bodum Fyrkat
Even if your domicile isn't blessed with sprawling lawns, you can still have a barbecue summer with the Fyrkat. Designed for balconies or porches and available in five vibrant colours (and black), it's made from enamel-coated steel with legs of chrome-plated steel. The handle won't burn your fingerprints off as it's made from heat-resistant silicone and the width of 38cm is enough for a couple of steaks and a pack of sausages.
The clincher: It's so compact you can even hold a burger party in the back of your car (don't look at us like that, it says so on the box).
Price: £49.50
Link: http://www.bodum.com
43/97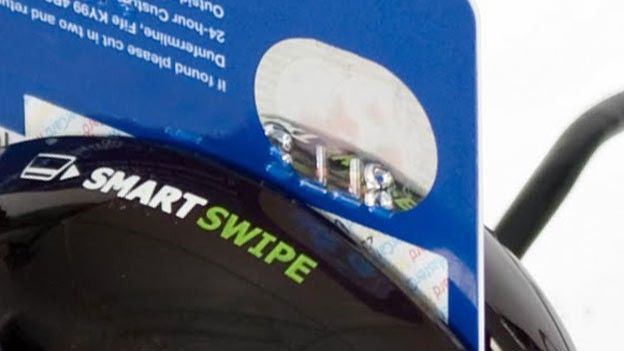 SmartSwipe
This personal card scanner brings security and convenience to the arse-pain that is online shopping. Set it up with your PC (not Mac) and card of choice and from then on you'll be able to pay for items with a swipe. Your billing records with super-safe SSL encryption.
The clincher: No more expiry date, sort code and issue number nonsense.
Price: £70
Link: http://www.lazyboneuk.com
44/97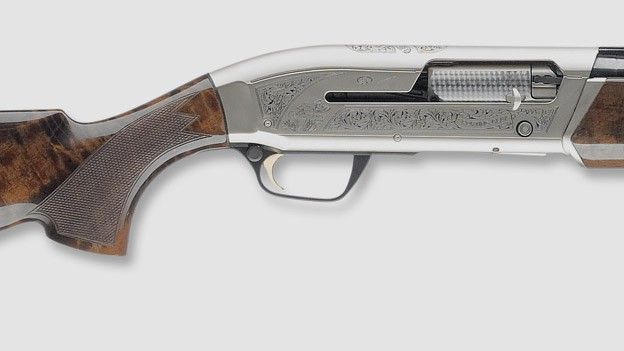 Browning Maxus Hunter GR2
Going clay pigeon shooting, sir? The true faux huntsman doesn't use the range's guns, he brings his own. The Maxus Hunter is the talk of the semiautomatic shooting world with its Back-Bored Vector Pro barrel assembly giving 18 per cent less recoil sensation and 44 per cent less muzzle jump than rivals.
The clincher: Pleasingly engraved.
Price: £1,245
Link: http://www.a-s-i.co.uk
45/97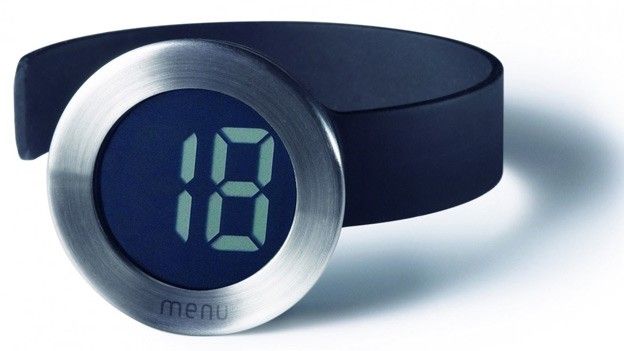 Jacob Wagner wine thermometer
This external thermometer hugs your bottles, ensuring you don't serve wine at an uncouth temperature. Dry whites and fine champagnes should be dished out at around 8º to 10º centigrade, while top-end reds should be at about 14ºC to 18ºC (not "room temperature").
The clincher: Absolutely massive on display ensure idiot-proofing.
Price: £20
Link: http://www.bodieandfou.com
46/97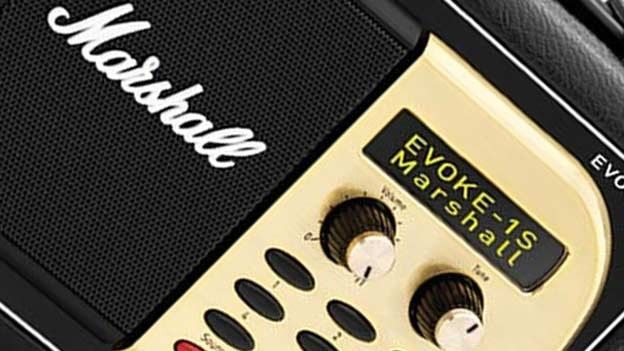 Pure EVOKE-1S Marshall DAB
This is the DAB and FM audio slinger that keeps on giving, as Pure regularly releases new features that you can add by downloading updates before connecting via USB. It's also got 30 channel presets, a 3.5mm input, classic rockin' Marshall guitar amp looks and a totally bitchin' kitchen timer function. Rock, mother!
The clincher: You've noticed it looks like a Marshall guitar amp, yeah?
Price: £100
Link: http://www.pure.com
47/97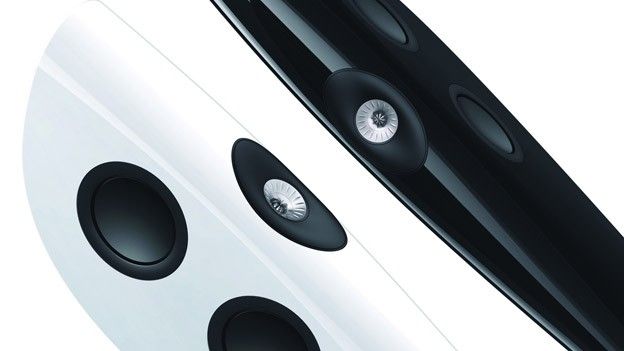 KEF Blade
You've got to love the guys at KEF. A few years ago they came up with one if the most outlandish concepts in the history of high-end hi-fi - a pretty outlandish place already. Now they've made it, all £20K of it. All four bass drivers are configured so it seems the sound comes from a single point. The result: piercing din your neighbours will love.
The clincher: 117db of Highway to Hell.
Price: £20,000
Link: http://www.kef.com
48/97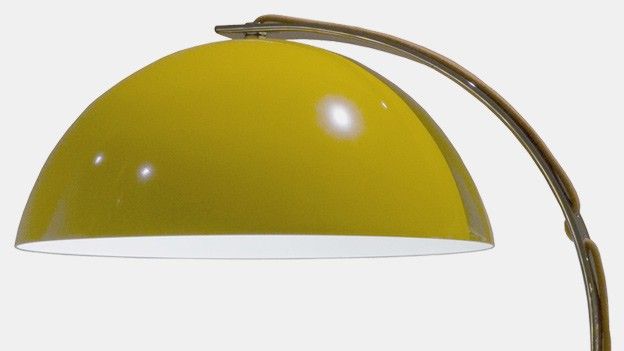 London Table Lamp
Diffuse lighting makes for a warmer environment, and this 60s-inspired table lamp is the coolest way to achieve that. It's got a solid chrome base, with a braided cotton flew holding up the bulbous head, which comes in red, yellow, grey, or black.
The clincher: You can pretend you're Harry Palmer in The Ipcress File.
Price: £373
Link: http://www.conranshop.co.uk
49/97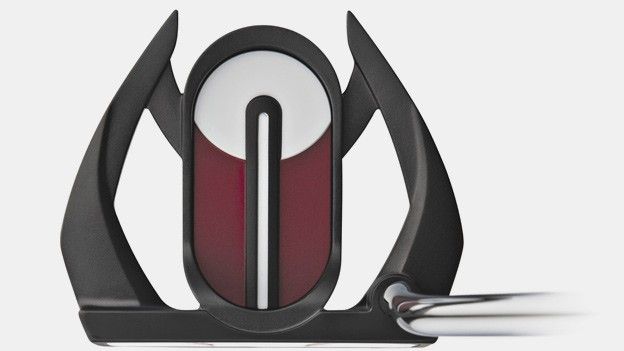 Ping Scottsdale Wolverine
Losing it on the greens? A weighty, thermoplastic elastomer insert buried in the face of Ping's new putter range Also: it's called Wolverine, dude!
The clincher: Eccentric looks give an extended sightline, which helps you angle your shots more accurately.
Price: From £99
Link: http://www.ping.com
50/97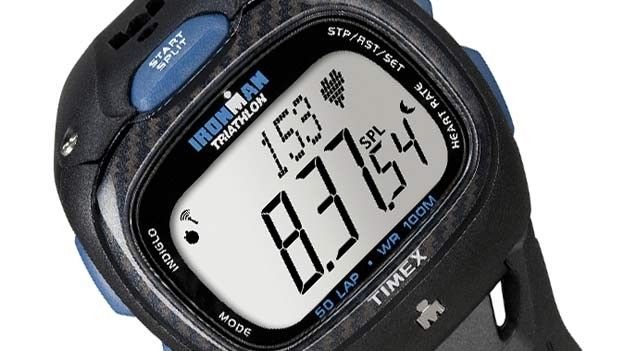 Timex Ironman Race Trainer Pro
The Ironman's coupled heart monitor will measure and store your performance for up to 50 laps over ten workouts for upload to Timex's detailed analysis software. You can tailor training sessions to your ability, with ten different heart-rate zones keeping you in check.
The clincher: It's worn on the side of your wrist, giving a perfect viewing angle without having to alter your running gait.
Price: £200
Link: http://www.timex.co.uk
51/97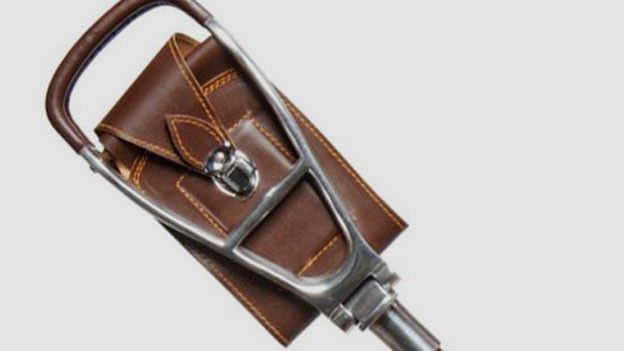 Oliver Brown Eventer Deluxe Follower
Ready yourself for arduous country walks with this leather and stainless steel seat stick, which folds out into a cheeky perch. Lodge the pointy end into Mother Earth, unfold and have a sit. It's quite tiring you know, this outdoor lark.
The clincher: Folding ground plate stops you sinking into mire or oomska.
Price: £40
Link: http://www.oliverbrown.org.uk
52/97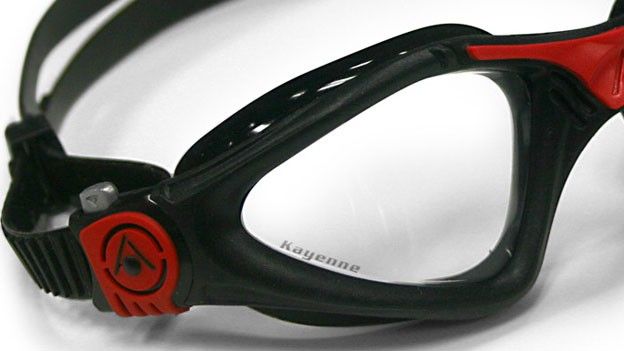 Aqua Sphere Kayenne
Oversized, curved lenses on these very reasonably priced swimming goggles give you a near panoramic view. Each is coated with an anti-scratch and fogresistant sheen and the frame is designed to be slim fitting and low profi le on the face, sitting your eyes closer to the lenses and reducing drag.
The clincher: Could knock precious milliseconds off your swim times.
Price: £19
Link: http://www.simplyswimming.com
53/97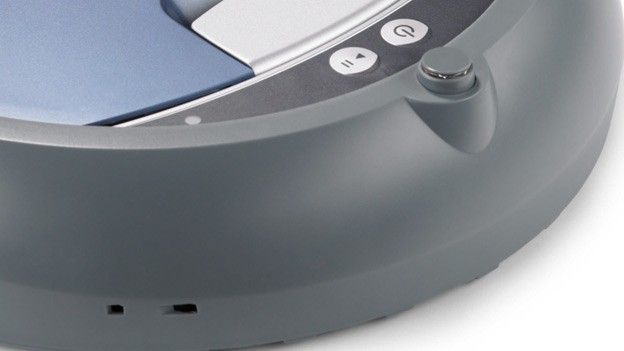 iRobot Scooba 385
It's 2011: you shouldn't be doing menial tasks, we have robots for that now. And none of the metal scum is more menial than the iRobot, a disk-shaped slave who likes nothing better than to suck the filth from the floor. He's a step up from the standard robot vacuum in that he also washes, so he'd ideal if you've got hardwood, lino tiles or a combination of the above. He'll spruce up 80 square metres of ground in one charge.
The clincher: Returns of its own volition to its dock when it needs a recharge.
Price: £400
Link: http://www.IRobot.com
54/97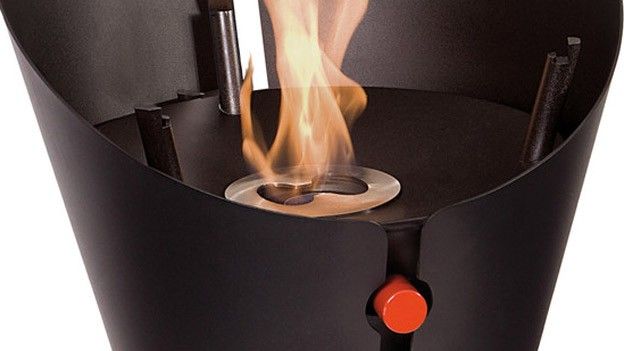 Saffretti OlympiQ
No smoke without fire, so the saying goes. However, this torch-shaped barbecue actually produces fire without smoke. A thermo-conductive Peltier-element turns the heat to energy that charges the air flow motor, helping the environment while saving you a bundle of cash.
The clincher: Requires just two ounces of wood, rather than two kilos.
Price: £2,170
Link: http://www.saffreti.com
55/97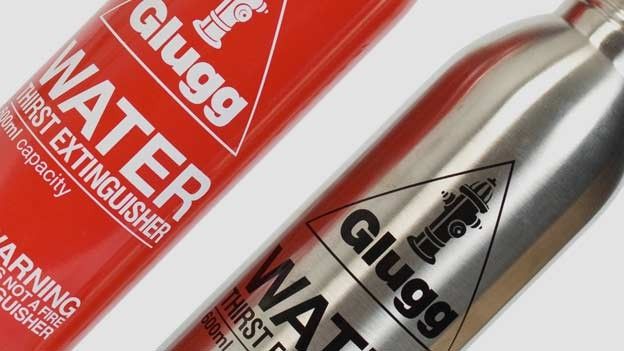 Glugg water bottle
Styled after and made from the same aluminium as a fire extinguisher, this is just that bit more interesting than a two-litre, empty Tesco Spring bottle. It's tough enough to survive outdoor rough-and-tumble, and a fold-out spout means it won't leak in your bag. Just make sure no one confuses the actual fire extinguisher for it, or you'll have very wet guests. Or a burned down house.
The clincher: Two words: curry night.
Price: £11
Link: http://www.firebox.com
56/97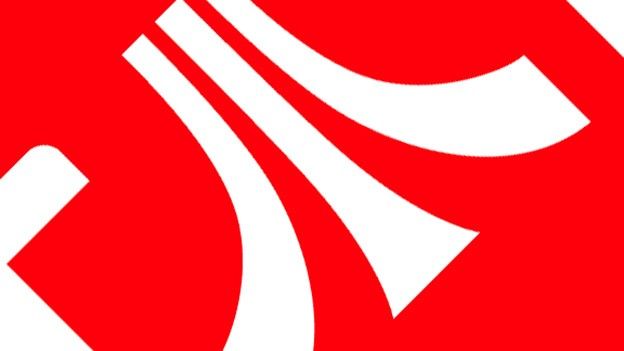 Atari's Greatest Hits
For the perfect mix of primeval addictiveness, pleasingly eight-bit graphics and difficulty that goes rapidly from easy to hair-tearing, this package is unbeatable. You can also play head to head with another iPhone or iPad owner using Bluetooth, competing for Asteroid or Centipede high-score bragging rights.
The clincher: Missile Command. Delaying nuclear annihilation for a few futile minutes has never been so much fun.
Price: APP Free, games 69p each or 100 games For £9
57/97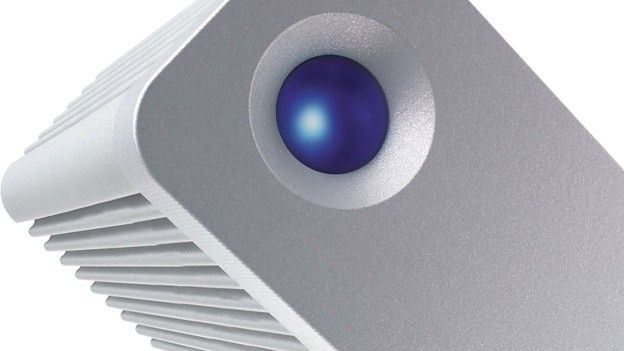 LaCie Little Big Disk 1TB
Available in 250GB, 500GB or 1TB, LaCie's desktop and mobile hard drive is a sturdy, no-nonsense storage solution that now has a high-speed Thunderbolt port for your new MacBook Pro or iMac.
The clincher: Up to 10GBps top speed.
Price: £252
Link: http://www.lacie.com
58/97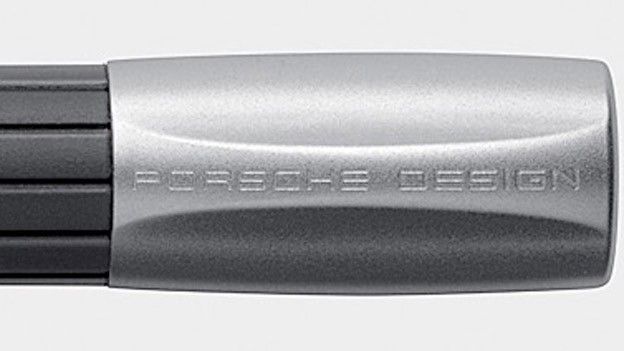 Porsche Design P'3140
This pocket ballpoint is hewn with precision from stainless steel, gifting a satisfying weight. The innovative "shake" technology lets you extend or retract the nib with but a flick of your wrist.
The clincher: Get the "shake" just right and you feel like a god.
Price: From £81
Link: http://www.penshop.co.uk
59/97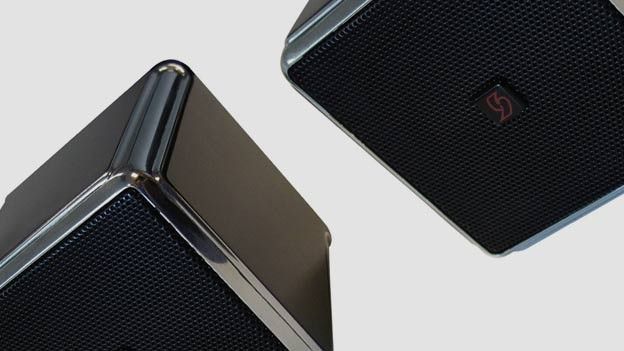 SoundScience Qsb
These laptop speakers produce 15W of well balanced and rich audio from just an 8.5cm square body. A mighty, multi-angle musical soundstage from a small, black cube? In the 16th century, they'd have called it witchcraft. Today we call it "NXT amp tech and BMR widebrand speaker drivers".
The clincher: All that oomph comes from a humble USB connection.
Price: £90
Link: http://www.soundscience-corp.com
60/97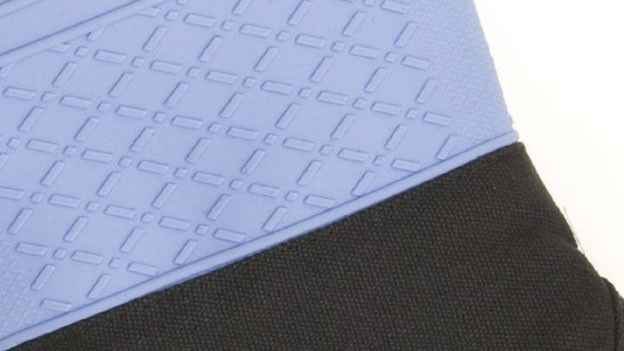 Cuisena silicone oven glove
If you can't stand the heat, get out of the kitchen. Alternatively, don Cuisena's pastel-hued oven gloves, which float a layer of silicone over soft cotton innards, making them heatproof to 300 degree's Celsius and considerably comfier than most.
The clincher: Waterproof qualities raise it above most lesser mitts.
Price: £12
Link: http://store.robinskitchen.com
61/97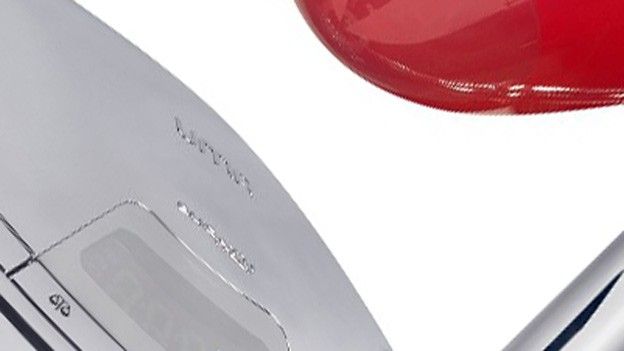 Bugatti Uma Kitchen Scale
Bugatti turns what's traditionally the ugliest of all appliances into a thing of beauty by combining chromed stainless steel with vibrantly hued, thermoplastic containers. The UMA measurement resetting system lets you weigh several ingredients at once with read-outs for each, and the dial doubles as a kitchen timer.
The clincher: The weighing vessel is dishwasher safe.
Price: £94
Link: http://www.bodieandfou.com
62/97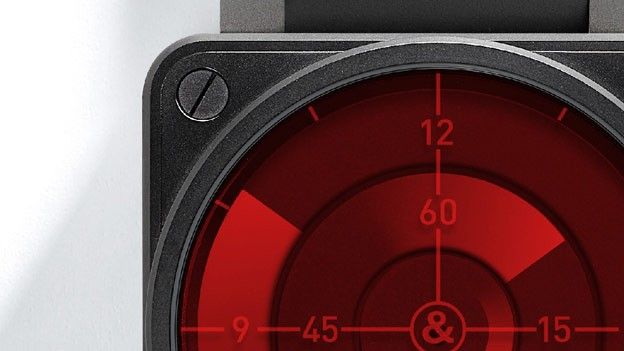 Bell & Ross Red Radar
A watch that sweats machismo, the red-tinted crystal face of this B&R replicates the smooth sweep of a radar display; when the beams of the radar swoosh into each other across the centre of the screen, the time is there for you to read – best be quick, though, before it fades away. Making telling the time into a butch yet fun game, it's a limited edition; buy now to avoid disappointment.
The clincher: Combines our loves of time and radio-based detection systems.
Price: £3,600
Link: http://www.bellross.com
63/97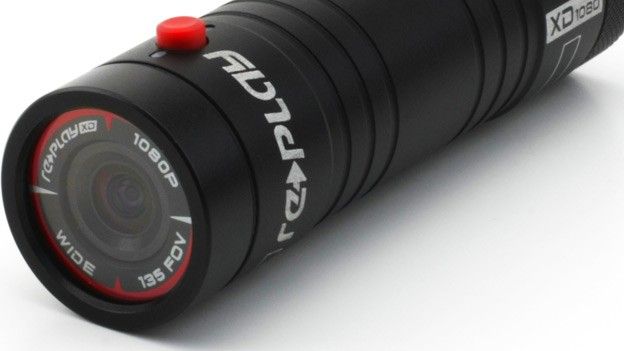 Replay XD1080
Officially the world's smallest full-HD helmet cam, this straps to your helmet, car or bike mount to capture "the extremity". A 4GB microSD card give you gives you around 45 minutes of recording time. If you're ready to share with the world exactly how you managed to hit four trees in one manoeuvre, the mini HDMI out will hook you up to any waiting TV.
The clincher: Tiny thing, awesome vids
Price: £185
Link: http://www.replayxd.com
64/97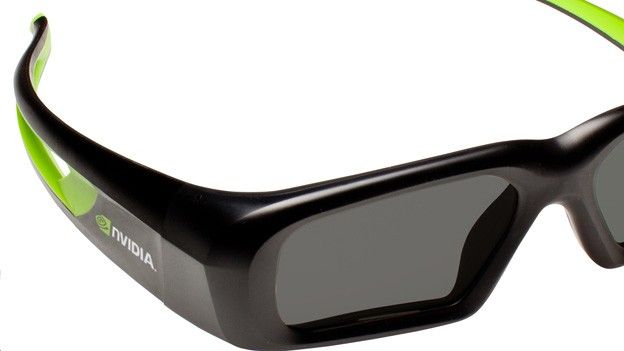 Nvidia 3D Vision
3D displays are expensive enough, so the last thing you need is to fork out on expensive specs that need a battery charge every week. Nvidia's ploy to lure you into the world of 3D is this set of sturdy, cheap glasses with a ten-footlong cable. As long as you've got one of the 65 compatible 3D Vision monitors, you'll have instant access to over 500 full-HD 3D games.
The clincher: The cheapest means of entering the door marked "3D gaming".
Price: £60
Link: http://www.NVidia.co.uk
65/97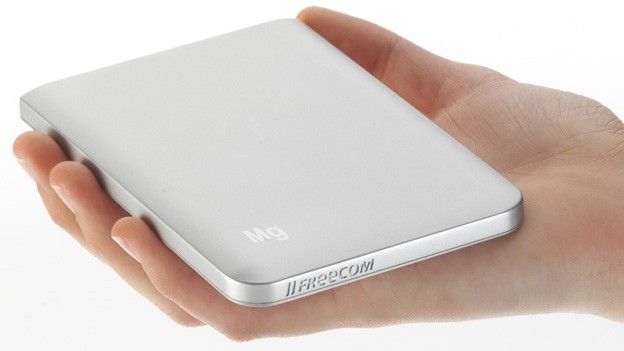 Freecom Mg Mobile Drive
Who needs the cloud when proper hard drives are small enough to carry anywhere? Freecom's finest is the thinnest drive in the world at just 7mm deep and 170g, and comes clad in Mac-matching magnesium. Up to 750GB capacity and fast USB 3.0 connectivity seal the deal.
The clincher: Plug-and-play ease, with no software or power source required.
Price: From £69
Link: http://www.freecom.com
66/97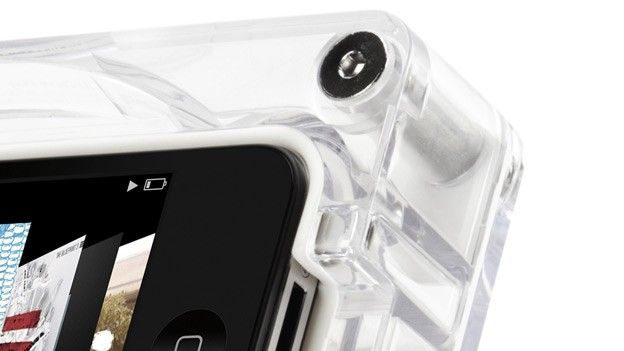 Griffin Aircurve Play
A great, lo-fi, low cost alternative to a traditional iPod dock, this uses no trendy "electrics" at all. Instead, air tubes amplify the sound of your iPhone/iPod by 10db in the natural way that God intended.
The clincher: No batteries, no plug… just louder sound from a plastic block.
Price: £25
Link: http://www.griffintechnology.com
67/97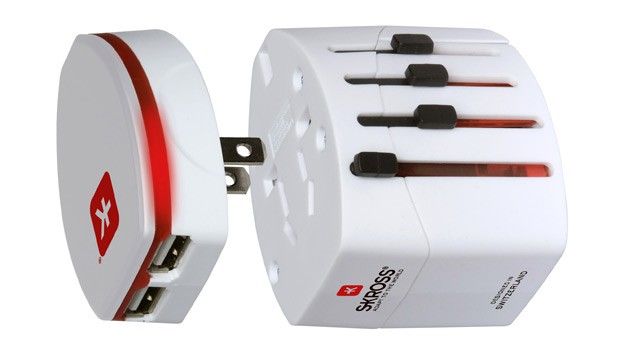 Skross World Twin
Put an end to your relentless buying of plug at airports; Skross' hub will connect two hub will connect two USB-charging devises – iPads, mobile phones, etc – to the mains in over 150 countries, and provide both with the power at the same time, thanks to intricate Swiss engineering.
The clincher: It's just 5.5cm square!
Price: £16
Link: http://www.firebox.com
68/97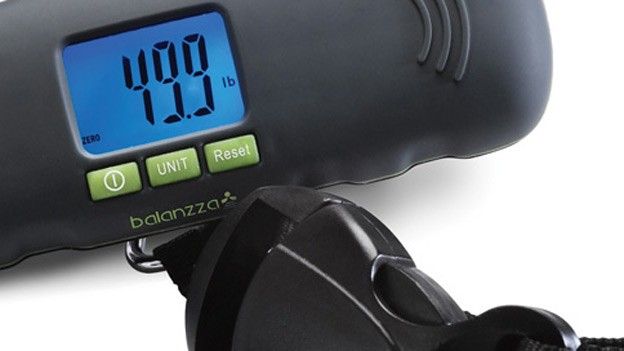 Balanzza Mini
Check you're not in line for a nasty baggage excess charge with these take-anywhere scales. The crystal clear readout shows weight in pounds or kilos, and it holds the results onscreen, so you don't need to assess your luggage weight while your biceps scream under the heft of a Louis Vuitton flightcase.
The clincher: "Balanzza" is fun to say.
Price: £18
Link: http://www.balanzza.co.uk
69/97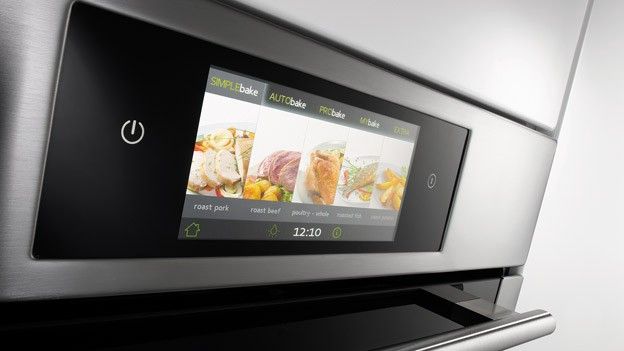 Gorenje iChef+
This touchscreen-controlled new oven cooks any of 65 pre-programmed meals for you, telling you when to add ingredients and cooking everything to perfection. There's also space for up to 150 of your own specialities.
The clincher: So idiot-proof, even Come Dine With Me contestants can't mess up.
Price On Application
Link: http://www.Gorenje.co.uk
70/97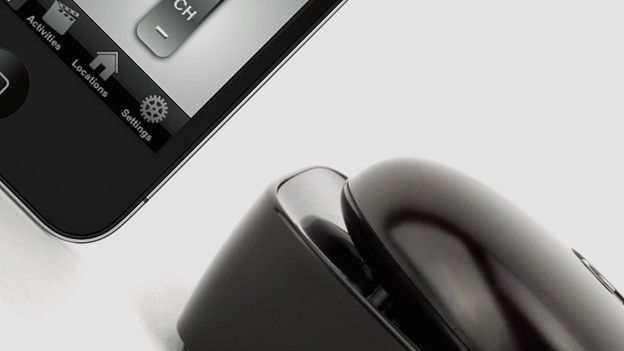 Griffin Technology Beacon
Got more remotes than space to sit? Fret not: Griffin's black box will banish them to the "stuff" drawer. Connect your iPhone, iPad or Touch to the Beacon via Bluetooth and the free Dijit app will let you control everything, from your TV and Blu-ray to set-top boxes.
The clincher: Setting up new devices is oh so simple.
Price: £55
Link: http://www.griffintechnology.com
71/97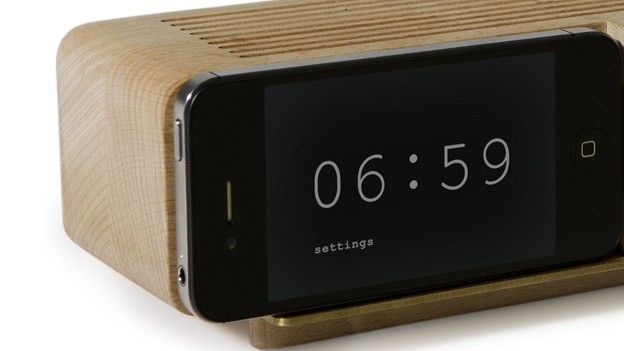 Areaware Jonas Damon Alarm dock
Swedish-designed wooden alarm clock-cum-iPhone dock juices your precious listening device while blasting wake-up sounds from its speaker and/or displaying your choice of alarm clock app – there are hundreds.
The clincher: Uses no electricity when no iThing is docked – how very Swedish.
Price: £25
Link: http://www.areaware.com
72/97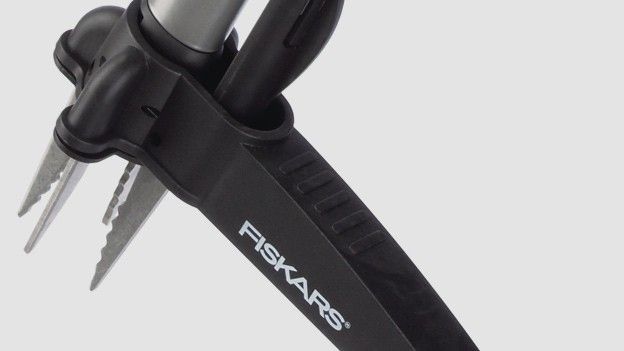 Fiskars weed Puller
Say hello to our little friend. This penis-extension garden WMD rips weed from the earth at the pull of a lever, then dispenses with it via satisfyingly shotgun-like pump action.
The clincher: Makes gardening feel like a SWAT team assault
Price: £30
Link: http://www.eng-uk.fiskars.com
73/97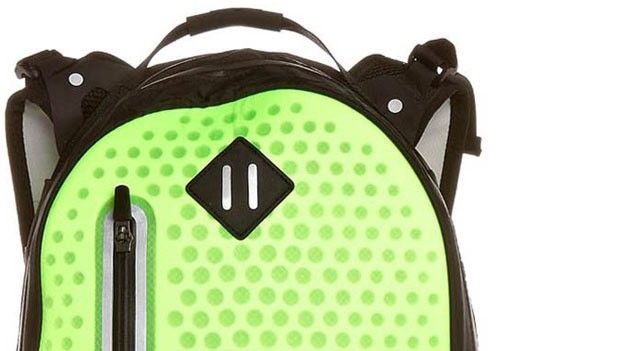 Nike Men's Cheyenne Vapor
Nike's finest runner's sac uses breathable material throughout. Its Aerospan back panel is convex to keep it away from your back so air circulates better and prevents sweat.
The clincher: Hypervoid teck keeps the bag still as you run.
Price: £57
Link: http://www.nike.com
74/97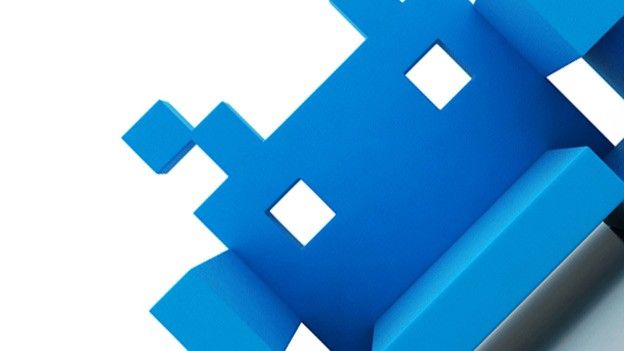 Dorothy Space Invaders Chair
A bachelor-pad classic that wouldn't look out of place in Tom Hanks' pad in Big, this is aimed squarely at your inner geek. The Space Invaders Chair is available in a range of neon colours and its compact foam make-up means it's comfier than it looks. For the full effect, just winch a row of the sofas slowly down from the ceiling while you lie on the floor, firing upwards at them with a pea shooter.
The clincher: The perfect gaming chair.
Price: TBC
Link: http://www.wearedorothy.com
75/97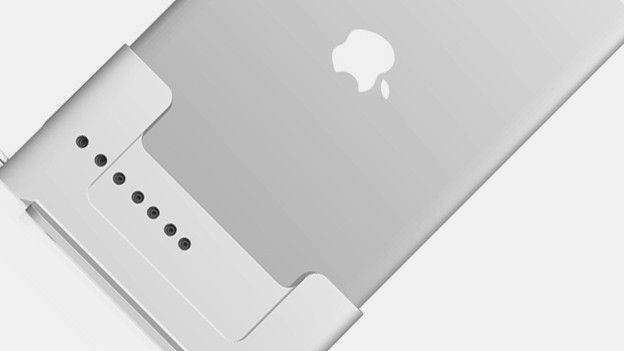 Henge Dock
Owners of MacBooks or MacBook Pros: you're busy guys and need to keep abreast of this year's knitwear styles, the current "correct" way to have your coffee, and hip, new bands like Vampire Weekend and Hootie and the Blowfish. What you don't have time for is hooking up a monitor, keyboard, mouse, hard drive, printer, etc, to your precious laptop. Henge Docks correct this; just choose which connectors you need, plug them into the back through the integrated cable management system, slide your Mac in and you're away.
The clincher: Also connects to your TV to send video content to the big screen.
Price: From £37
Link: http://www.hengedocks.com
76/97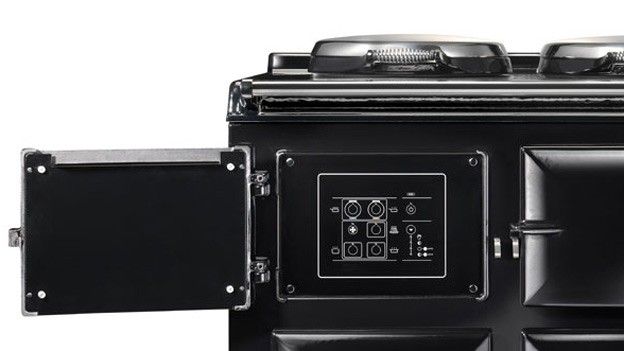 Aga Total Control
Worcester Woman's stove of choice enters the digital age, with the roasting and baking ovens, and boiling and simmering plates all now controlled by a discreet touchscreen. This includes a timer so that it can turn itself off once or twice a day at specific times. As ever, Aga's patented oven tech produces a more locked in, consistent, middle-class kind of heat.
The clincher: You can even pre-heat it via the train home via an iPhone app.
Price: £9,595
Link: http://www.aga-web.co.uk
77/97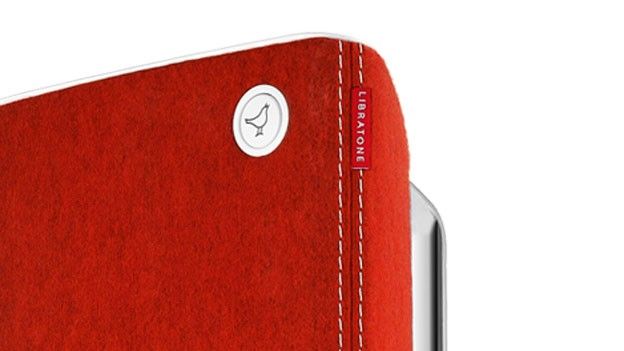 Libratone Beat Speaker
This stylish speaker delivers sound that fills the whole room. There's a transmitter for iDevices and a USB one for PCs and Macs, while a handle makes it easy to move from room to room.
The clincher: The cashmere exterior feels pleasing when pressed to one's face.
Price: £599
Link: http://www.conranShop.co.uk
78/97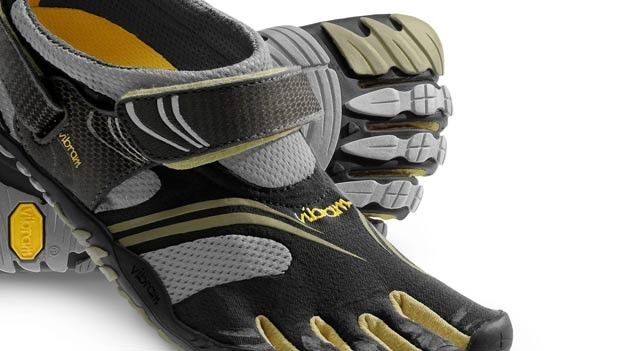 Vibram Komodo Sport
What, more ludicrous-looking meta-shoes? Well, these ones are protective enough for road running, but leave your feet free to land in a more natural arch. As a result you get fewer running injuries – read Christopher McDougall's Born to Run for further info. This latest model has a stitch-free, 2mm footbed that feels like a second skin.
The clincher: Strangers pointing at you and laughing will spur you to greater running speeds.
Price: £114
Link: http://vibramfivefingers.it
79/97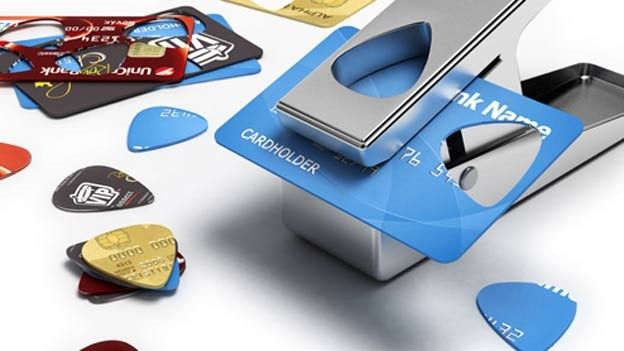 Pickmaster
It's the bane of every guitarist's life, be they bedroom strummer or professional artist: where the hell have all those plectrums gone? This plectrum punch quashes that problem by allowing you to make your own in seconds. While its obvious fodder is old credit and gift cards, the plectrum punch will forge a new, traditionally shaped "351" pick from pretty much any thin plastic.
The clincher: It's recycling, innit.
Price: £21
Link: http://www.firebox.com
80/97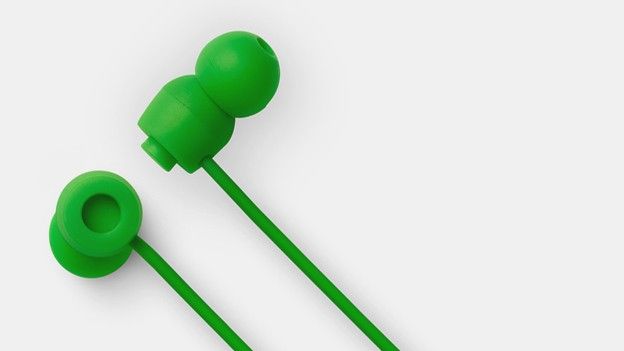 Urban Ears Bagis
Sleek, modern, minimalist buds are compact and offer good, direct sound with minimal outside noise. Rubber housing makes them comfortable, a fabric cord eliminates friction distortion and they come in 14 bright colours.
The clincher: You can snap the buds together, hanging them around your neck when you're having quiet time.
Price: £25
Link: http://www.urbanears.com
81/97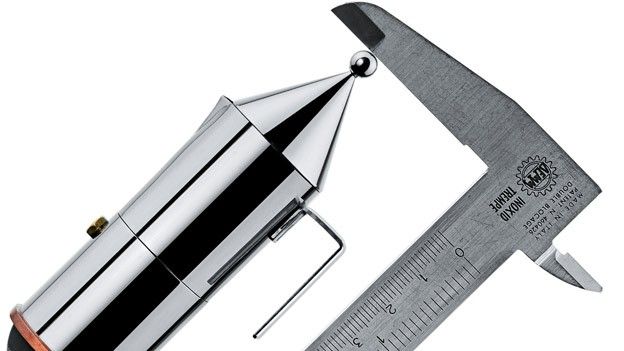 Alessi M-La Conica
Your eyes aren't deceiving you, this espresso maker (bottom centre) is just 8cm tall. Designed by the late architect Aldo Rossi, it's made of stainless steel with a copper bottom, which we're sure you can make your own jokes about.
The clincher: How many other things in your kitchen were designed by a legendary architect?
Price: £23.50
Link: http://www.alessi.com
82/97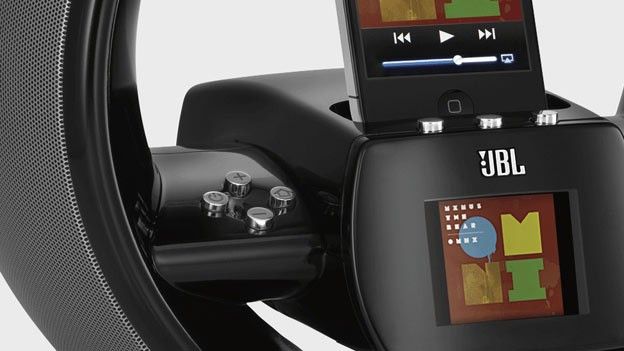 JBL On Air Wireless
This uses AirPlay, Apple's cunning plan for getting music from your iTunes computer or Wi-Fi-capable iThing to the outside world. It's the first such device with a colour screen for album art, track info and that, and a standard dock means you can just plug in and go, should you be old school.
The clincher: Circular design projects sound to fill even the largest of rooms, looking cool all the while.
Price: £330
Link: http://www.jbl.co.uk
83/97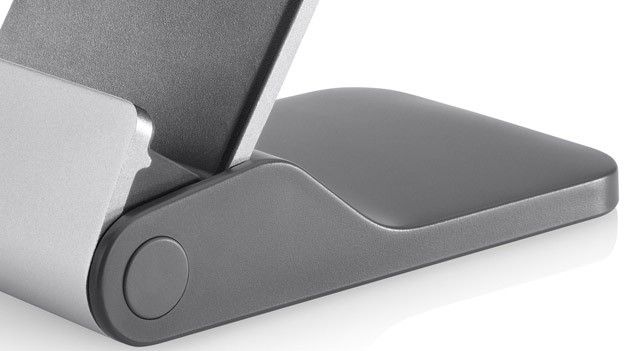 Belkin FlipBlade
Stand your iPad up tall and proud with this automatic flip-up stand. It's minimalist, foldable and compact. 'Nuff said.
The clincher: Works admirably in landscape and portrait orientation alike.
Price: £20
Link: http://www.belkin.com
84/97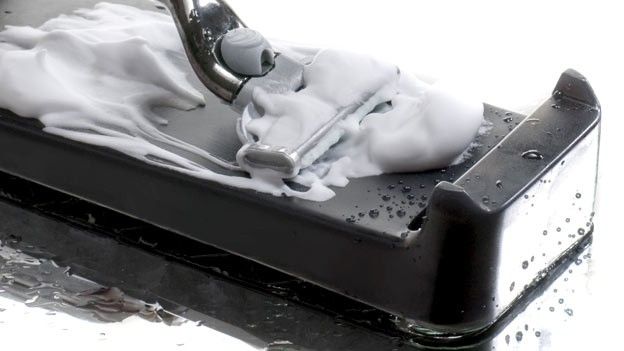 RazorPit Razor Blade Sharpener
Disposable razors aren't cheap, but they needn't be quite so disposable if you have a RazorPit. Its specially treated surface is designed to rid your blades of oil, skin cells and hair, which not only improves the longevity of your disposables, but also eases the discomfort of shaving. Simply add a dash of water and shaving foam to the surface, run your blade along the material and you'll garner as many
The clincher: It not only saves money, it looks pretty classy too.
Price: £20
Link: http://www.razorpit.com
85/97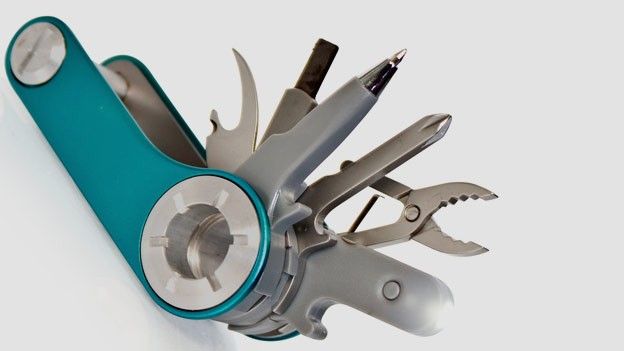 Switch Multitool
Have a hankering for a good multitool, but fear the "happy to see you" pocket-bulge it may induce? Piffle. With this ingenious devise you can choose from 18 attachments, adding only the ones you'll need at the time. Now your tool can be as big or small as you need.
The Clincher: Anyone for an LED Light?
Price: £80
Link: http://www.firebox.com
86/97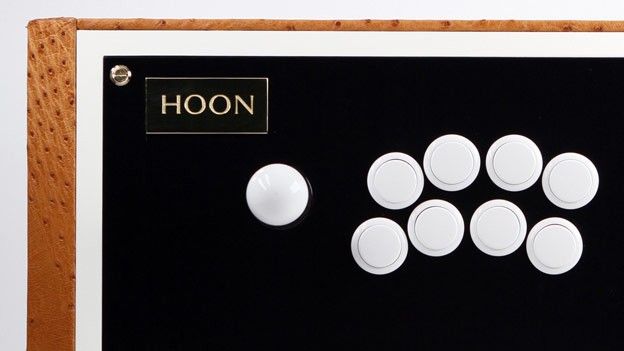 Hoon vs Neo legend
It sounds like a video game in which former Labour defence secretary Geoff Hoon takes on a Japanese material artist of some description. But it is not. It's an old-school arcade joystick, offered up by the haughty French fashion design studio Hoon. Made from lacquered oak and ostrich leather it's one for the gentleman Street Fighter, with the PS3, PC and Xbox-compatible Sanwa innards provided by retro gaming expert Neo legend.
The clincher: Each one is lavishly hand-tooled to order.
Price: £990
Link: http//www.hoon.fr
87/97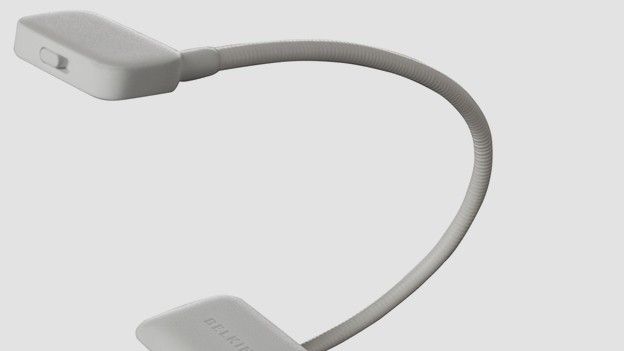 Belkin eBook light for Kindle
There's one major down side to the Kindle: e-ink can't be viewed in the dark. Enter Belkin, with its clip-on, triple-LED light. The high-power LEDs have double the luminescence of your bog-standard ones and there are two brightness levels.
The clincher: Flexible lamp head folds in to sit under the clip when travelling.
Price: £22
Link: http://www.belkin.com.uk
88/97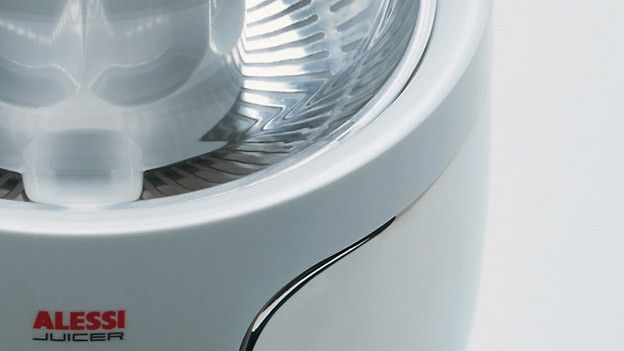 Alessi SG63
Juice, sir? This alien-looking, stainless steel and thermoplastic resin egg is the design work of Alessi's Stefano Giovannoni. Its powerful electric motor makes short work of separating oranges, lemons and limes from their moist insides.
The clincher: Hassle-free, citrus-based wake-up fuel at the touch of a button.
Price: £122
Link: http://www.alessi.co.uk
89/97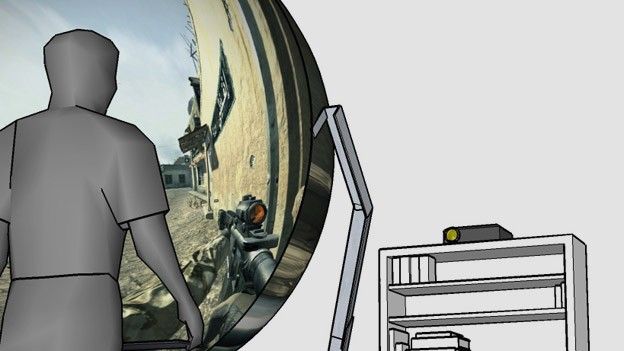 jDome
Unfold the jDome so its convex side is in the line of your HD projector and then stand "inside" its other side. The result is an incredibly immersive gaming experience, as FPS and racing games extend around you, blurring at the point it hits your peripheral vision. Currently a limited edition of 25, but the mass production machine is firing up…
The clincher: It's our favourite gaming accessory of 2011 so far.
Price: £939
Link: http://www.jdome.com
90/97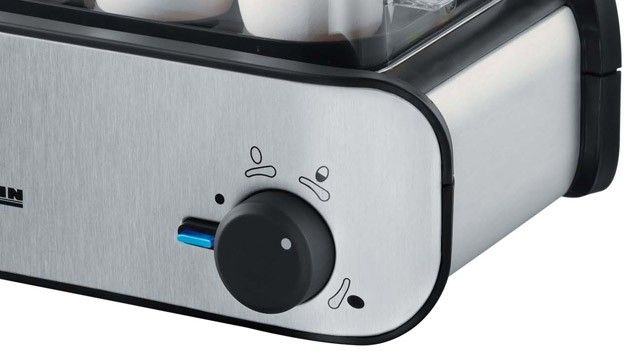 Severin Egg Boiler 3136
Wake up to perfectly cooked oeufs, courtesy of Severin's high-quality boiler. The tray, replete with cool-touch handle, cooks up to six eggs to your liking. Just set the dial to the desired hardness and then wait till you hear the breakfast buzz. A measuring cup and egg piercer are included, while the non-stick hotplate and egg tray are dishwasher-proof.
The clincher: Shares its names with a character from Venus in Furs.
Price: £44
Link: http://www.severin.com
91/97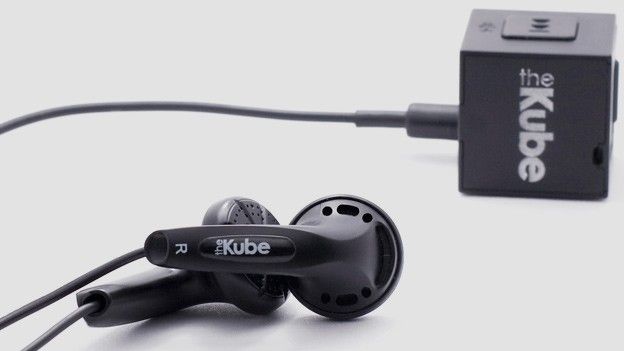 92/97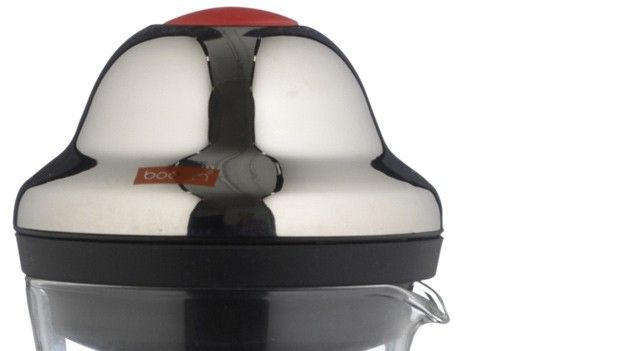 93/97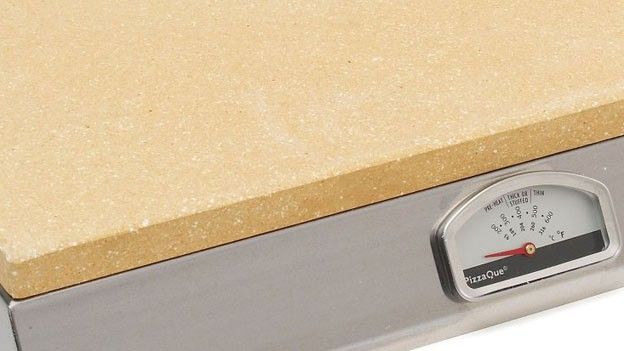 94/97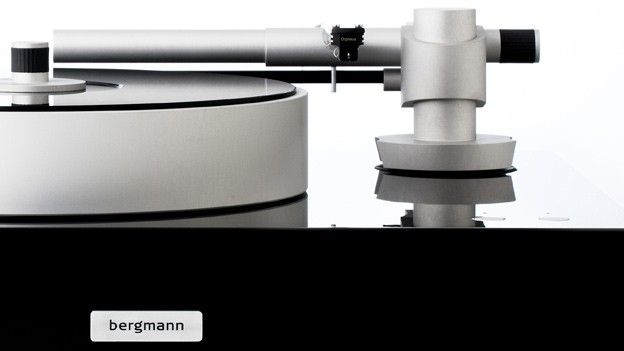 95/97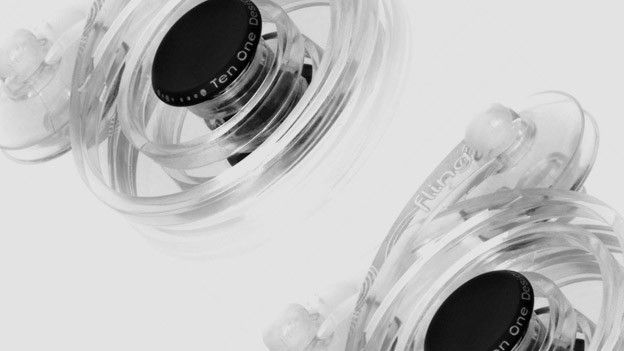 96/97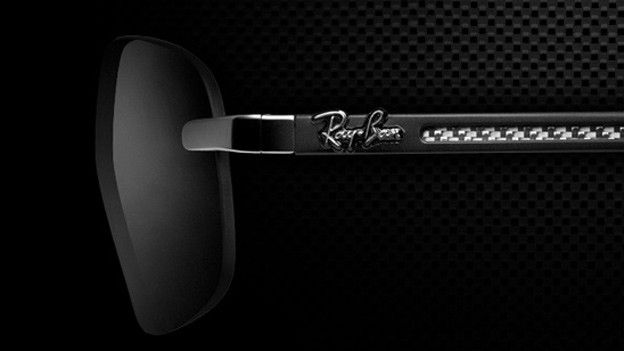 97/97