Update ~
As stipulated in the original article below, this SIM-only deal was supposed to end as soon as March came around, but when we checked first thing today – March 1, 2019 – the deal was still alive and kicking on the Three website.
We're trying to find out whether the deal has been officially extended, or whether this is a hiccup in their systems. Regardless, if you still want unlimited data, unlimited texts and unlimited calls for £20 per month, then you'd better get in quick.
If you click and it has indeed been pulled, why not check out the best SIM only deals for an alternative bargain.
Original article follows ...
Three has resurrected its all-conquering Black Friday SIM-only deal until the end of today. If you're unfamiliar with the deal, it's no exaggeration to say that this is one of, if not THE best SIM deals ever, bundling unlimited 4G mobile data, unlimited minutes and unlimited text messages for £20 a month.
Regardless of whether you like to natter away the hours on the phone, fire-off SMS messages like it's going out of fashion, or stream boxsets and blockbusters on your commute every day – this 12-month SIM-only contract has got you covered.
You can also use Three's SIM plans without paying a penny more in dozens of countries around the world, including the USA and Australia. If you've been eyeing up this deal for a while, you should add it to your basket sooner rather than later. The SIM-only deal ends at midnight tonight, February 28, 2019.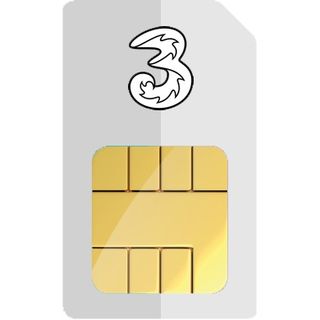 Unlimited everything Three SIM-only | 12 months | All-you-can-eat data | Unlimited calls and texts | £20 per month
Well, this is it. Easily the best SIM-only around at the moment. An unlimited helping of 4G data, minutes, and text messages. No catches. No speed throttling. You'll never have to worry about breaching your data limit again. Back of the net!
Deal ends February 28, 2019View Deal
Why buy a Three SIM-only deal?
The unlimited 4G mobile data isn't the only selling point for this Three SIM-only deal. As with all SIM-only contracts with the network, it offers a number of extra bonuses to tempt customers from their current providers.
Wuntu - Exclusive offers and freebies with Three's rewards app
Go Roam - Roaming abilities in 71 worldwide countries at no extra cost
Travel Swagger - Get travel upgrades with Easyjet with bag drop and early boarding
You can't go wrong with this awesome SIM-only deal. It'll boost your minutes, texts and data and best of all, Three won't start throttling your 4G speeds after you've hit a certain data limit, unlike some of its rivals.
Aside from the mind-boggling amount of 4G data up for grabs here, you'll also benefit from all the usual perks of a Three contract, including the ability to use your unlimited data in more than 70 countries around the world for no extra charge. These include countries that are normally financially ruinous to use a phone in, such as the United States, Australia, Brazil, and Hong Kong, as well as the usual cheap EU suspects, including Spain and France.
Three customers are also able to use Snapchat, Netflix, Deezer and Apple Music without any of the data counting towards your monthly allowance. That's a very cool feature although, in this case, since your data is unlimited anyway, it's moot.