Ring-a-ding-ding! Now this is one hell of a SIM only deal. That's because right now mobile network operator Three is offering unlimited minutes, texts and data on a SIM for only £20 a month.
The SIM only deal, which comes on only a 12-month plan, too, bags you unlimited everything and also delivers support for personal hotspot functionality, roaming and Three's "Go Binge" entertainment program.
We see a lot of SIM only deals here at T3.com and, simply put, this is an absolute cracker. The full details of the deal can be viewed below: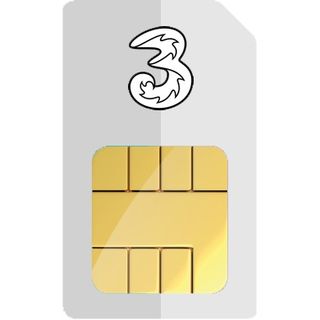 Three mobile SIM only deal | Unlimited data, texts and calls | £20 a month (12-month contract)
Well this is simply the best SIM only deal we've seen since Black Friday last year, with network operator Three offering a simply jaw-dropping SIM only deal that delivers unlimited calls, texts and data for only £20 per month. What's even better is that this remarkable SIMO deal is not tied to a crazy-long contract either, with only a 12-month contract necessary to exploit it. Unlimited everything for £20 a month? The quality of that just speaks for itself. A truly special SIM only deal, now going at Three mobile.View Deal
This SIM only deal is basically perfect for everyone, but specifically for users who have big data needs. There's nothing worse than hitting your data cap in a month and then being charged a fortune to keep enjoying the media and apps you love, and with this unlimited everything deal you simply never have to worry about that occurring.
With unlimited data, which is the main form of currency in phone contracts today, you can use your handset how you want and as much as you want.
From our experience covering Three deals in the past, these sorts of mega deals never last long, so we advise you to move fast if you are currently in the market for a great SIM only deal.