Adobe is getting into the swing of Black Friday with a serious Creative Cloud discount to its most comprehensive Creative Cloud subscription. The price of the All Apps plan has dropped from £49.94 to £30.34 a month. For those who can't do the maths, that's a ridiculous 39% saving on the full suite of Adobe desktop apps, including Photoshop, Lightroom, Illustrator, Premiere Pro and many more.
With the flagship Adobe Creative Cloud All Apps subscription, you'll also get access to the entire slate of Adobe mobile apps – including the upcoming Photoshop for iPad when it launches next year, 100GB cloud storage to keep fonts, images and assets, your own portfolio website, access to premium fonts and social media tools.
The Creative Cloud deal ends on November 23, 2018 so you've only got a few days left to get this sizeable discount locked-in for your next 12-months subscription to the service.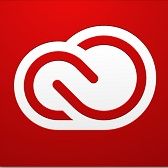 Adobe Creative Cloud All Apps £49.94 £30.34 per month
Save a huge 39% off an annual subscription to Adobe's full suite of creative software, including Photoshop, Lightroom, Illustrator, Premiere Pro and many more, plus mobile apps, cloud storage, premium fonts and your own portfolio site.
View Deal
For those who aren't interested in the full suite of apps, Adobe has also knocked 20% off the price of its popular Photography Plan, which offers access to Lightroom, Lightroom Classic, Photoshop, and 20GB of cloud storage.
That typically retails for £9.98 a month – however, this has dropped to £8.32 a month during the latest round of Black Friday deals. If you're not a fan of paying monthly, it's possible to purchase the Adobe CC Photography Plan for £99.29 a year – rather than £119.21 a year before the sales kickstarted.
Adobe Creative Cloud Photography Plan £119.21 £99.29 per year
Save an impressive 20% off an annual subscription to Adobe's hugely popular Photography plan, which includes access to Lightroom, Photoshop, and 20GB of cloud storage. Everything you need to organise, edit and store all your snaps.View Deal