T3 traditional watch buying guide
Learn the terms, how to spot a fake, and what's stylish in the timepiece world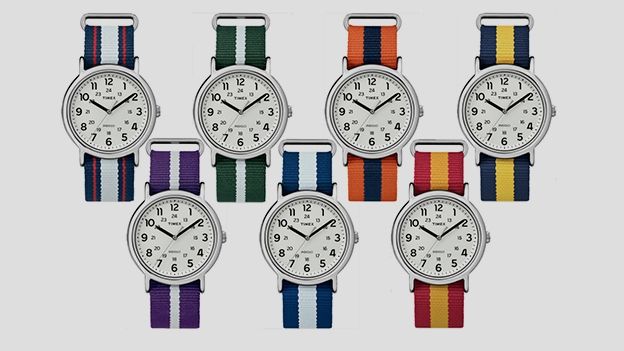 1/3
How to choose the right watch
We've consulted style guru Daniel Johnson to get the best tip when it comes to picking a watch. Did you know yellow gold was so passé? Then read on.
1. It pays to 
go vintage Older watches were made byhand,before machines replaced craftsmen, so everyone is guaranteed to be one of a kind. That's better thanlimitededition, any day.
2. Bigger is very rarely better There's nothing more uncouth than a chunky chronograph worn with a good suit. A watch should complement your look, not shout about your pay packet.
3. Don't buy into fads Much like shorts with suits, oversized hats and the Hoxton fin, these things all have a shelf life. That's okay if you're thinking budget, but if you're splashing the cash it's best to stay classic.
4. Money really 
does buy quality Spend big and you'll see the difference in the quality of the movement, complications and timekeeping. Ignore the number of diamonds and concentrate on details.
5. Know your metals Rose gold, yellow gold, or white gold? Rose gold's had a brief resurgencerecently,while yellow gold is considered "too much" by some. White gold is less likely to 
go out of fashion.
6. Be occasion appropriate Remember the basic rules:blackleather strap for formal wear, metal strap with a black face for the office and a chronograph for weekend escapades.
2/3
T3's Jargon Buster
Buying a watch can be a confusing business, especially if you don't know your crowns from your complications. If you'd like to sound like an expert horologist T3 are here to help:
Mechanical movements: These come in two varieties: self-winding and automatic. Auto ones sport a weighted rotor that spins when you move, keeping the watch permanently wound. A good auto watch will continue ticking for up to 48 hours if left off the wrist. The downside is that mechanical watches are not 100% accurate – and even less so if exposed to magnetism. They also require servicing after three to five years. You can spot a high-end mechanical watch by the sweeping second hand.
Electronic movements: These have very few moving parts. Instead, 
an electric pulse is passed through a small quartz crystal inside 
to drive the hands or digital display.
Escapement: This is what creates the ticking sound. Unique to mechanical watches, it comprises a toothed "escape" wheel and an anchor or lever that permits the gradual release of stored energy.
Jewel bearings: Smooth jewels, such as rubies, garnets and diamonds, provide ideal non-friction surfaces for a watch's many moving parts. Since 1902 it's more usual to find synthetic jewels used.
Tourbillon: This attempts to counter the effects of gravity by placing the escapement and balance wheel inside a rotating cage. With today's watch accuracy it's no longer necessary, but does look fancy.
Complication: Refers to any watch movement beyond the simple tracking of hours, minutes and seconds. The more complications, the more parts. It takes up to 250 parts to display the date and time.
Chronograph: Defines any watch, mechanical or quartz, that serves as a stopwatch. Simple chronographs have an independent sweeping hand that can be started and stopped by pressing a pair of buttons on either side of the winder.
Tachymeter: These markers around the edge 
of some chronographs can be 
used to measure speed or distance. For speed, start the stopwatch and where the second hand is pointing after a mile indicates your pace.
Monobloc: This is a watch case made from one piece of ceramic or stainless steel. Hint: they're more resistant to knocks and drops.
3/3
How to spot a fake watch
There are counterfeit watches on every street corner, here's how to spot a dodgy copy from the genuine article:
1. Inspect the strap Give the leather a little sniff – it should smell like the inside of a luxury sports car. Metallic strap? Have a play with it and if there's any give between the links then it's time to get suspicious.
2. Watch the second hand very closely If there's even a slightly jerky motion you can stake money on it being a fake. The best watch brand's mechanics are engineered to remove all hints of judder.
3. Check your text Turn it over and examine the text detail on the 
dial with a magnifying glass. A quality watch will have pin-sharp text with no smudgy edges and, of course, no spelling mistakes.
4. Gen up on 
the market rate Reasonably priced Rolex? That should set off alarm bells. Rolex is the most faked watch brand in the world, 
too, with its Submariner the most copied.
5. Research details Rolex movements have many differently coloured parts, whereas fakes generally don't. The letters ETA (makers of internal watch parts) stamped on the rear is a sure sign of a dud, too.
6. Know your materials Omega is another popular brand for counterfeiters, so check how well the face and hands glow in the dark. Omega uses a substance called LumiNova that easily outshines any fake.