Best games consoles
No pad should be without one of these digital gaming boxes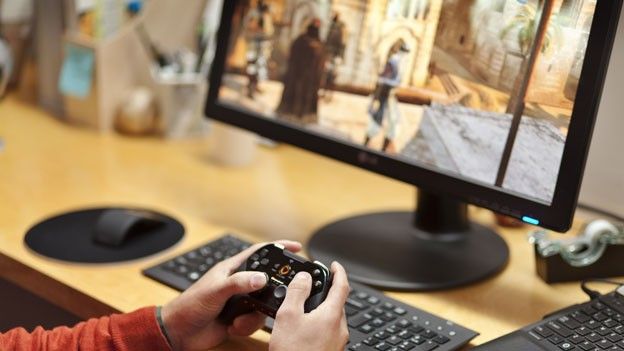 1/10
Sony PS3 320GB
Love A Blu-ray player, BBC iPlayer- and Lovefi lm-compatible media server that's 3D-ready and supports the rather nifty Move controller (£45). Oh, and you can play games on it.
Hate: PSN's not quite as good as Xbox Live for online gaming.
T3 Says: A better all-round package than the Xbox 360.
Specifications: Storage 320GB BLU-RAY/DVD Yes/Yes Connectivity HDMI, 4x USB, ethernet, G Wi-Fi, AV out
MORE: Sony PS3 review

2/10
Microsoft Xbox 360 250GB
Love: Xbox Live remains #1 for online gaming. About level pegging with PS3 for classic titles. Now has the T3 Award-winning Kinect to play with and added 3D support.
Hate: No Blu-ray drive.
T3 Says: An incredibly powerful, future-proof gaming hub.
Specifications: Storage 250GB BLU-RAY/DVD No/Yes Connectivity HDMI, 5x USB, ethernet, N Wi-Fi, AV out
3/10
PS Vita
Love: Quality five-inch OLED touchscreen and quad core processing power. Dual analogue controls. Strong launch games.
Hate: Pricey games. Battery life could be better.
T3 Says: The best, most powerful handheld yet, though the high price of games may put off less hardcore fraggles.
Specifications: Screen 5-inch, OLED touchscreen Connectivity N Wi-Fi, Bluetooth 2.1, USB, GPS, optional 3G Battery 5 hours
MORE: PS Vita review
4/10
Palicomp Phoenix Blade-X
Love: Complete gaming PC kit, including monitor, at a good price.
Hate: Doesn't have a Core i7 processor, although it does fine without one, to be fair.
T3 Says: Fantastic all-round value for a gaming setup.
Specifications: Processor Core i5 4.8GHz Graphics 2x ATi Radeon 6950 RAM/Storage 8GB/2TB HDD and 120GB SSD
Connectivity 10x USB 2, 4x USB 3.0, eSATA, HDMI, 4x DVI
5/10
Alienware M17X R3
Love: Fantastic screen. Manages 3D gaming at up to 32fps.
Hate: A bit light on storage and RAM.
T3 Says: Gaming fanatics wanting 3D graphics on the go need look no further. It's not cheap, though.
Specifications: Processor Core i7 2GHz Graphics Nvidia GeForce GTX 460M RAM/Storage 4GB/256GB CONNECTIVITY 4x USB, HDMI, eSATA, Blu-ray reader
6/10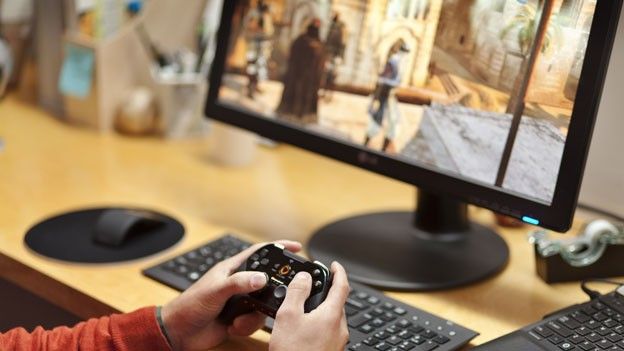 OnLive
Love: Lets you play games instantly on any device over the web.
Hate: Your broadband needs to be reasonably brisk.
T3 Says: This cloud gaming service looks like the future to us, but perhaps not in its current incarnation
Specifications: Requirements 2Mbps broadband (5Mbps+ for larger TVs) Controller battery life: 36 hours play time
7/10
Apple iPod Touch
Love: Great range of cheap games. Responsive and hi-res touchscreen. Now comes with iOS 5 and in white!
Hate: Virtual joystick isn't to everyone's tastes.
T3 Says: A modern gaming portable that's spawned a new generation of games and gamers.
Specifications: Screen: 3.5-inch, 960x640 touchscreen Connectivity: N Wi-Fi, Bluetooth 2.1 BATTERY 5 hours
8/10
Nintendo Wii
Love: Cheap. A few really classic titles.
Hate: No Blu-ray or even DVD. No HD graphics. Too many overly simple party games. Wii U will soon make it obsolete
T3 Says: It destroyed the PS3 and Xbox in sales terms, but the lovable-yet-underpowered Wii is now on its way out.
Specifications: Storage 512 MB flash BLU-RAY/DVD No/No Connectivity 2x USB, Wi-Fi
MORE: Nintendo Wii review
9/10
Alienware M11X
Love: Portable and powerful, with an eight-hour battery life.
Hate: No internal optical drive.
T3 Says: Enough under the hood to play graphically demanding games in HD, yet it's well under 2kg – superb!
Specifications: Processor Core i5 1.06GHz Graphics Nvidia GeForce GT 355M RAM/Storage 4GB/256GB Connectivity Firewire, 3x USB, HDMI, eSATA
10/10
Nintendo 3DS
Love: Great 3D effect. Analogue controller is ace. Backwards compatible with DS games.
Hate: Battery life is poor. It's a bit toy-like.
T3 Says: The hardware's great, the 3D works, but there's still not an abundance of AAA games on offer.
Specifications: Screen 800x240 3D screen and 320x240 touchscreen Connectivity G Wi-Fi, 3.5mm audio Battery 5 hours
MORE: Nintendo 3DS review