Razer discount codes for June 2022
The top 0 Razer discount codes for the latest computing and gaming products
All the best features, news, tips and great deals to help you live a better life through technology
Thank you for signing up to T3. You will receive a verification email shortly.
There was a problem. Please refresh the page and try again.
Hints & Tips
A nice and easy way to stay in the loop and save a bit of money is by signing up for the Razer newsletter. When you sign up, you can get £10 off your first purchase plus you'll be the first to know about the latest news, product releases and exclusive offers - sounds pretty good right?
For more promotions, make sure you're following the Razer Facebook, Twitter and Instagram pages.
Razer products are also available on third-party websites that run separate deals on them, so make sure you check those out for seasonal sales like Black Friday and Cyber Monday.
Razer has a recycling scheme so if you're buying a new electrical item, Razer will take in and recycle your old one, for free! Just head to the London store and speak to a member of staff for more information.
To contact Razer, start a live chat on the website or fill out a contact form.
---
Are Razer products good?
Razer is very well known in the gaming and esports industry for its top of the line gamer-focused products, like gaming PCs, gaming chairs, headsets, mice and keyboards, just to name a few.
We've reviewed many of Razer's products over the years and the Razer Deathadder V2 was the winner of the best gaming mouse in our T3 Awards 2021 for its seriously fast response time and because of how comfortable and supportive it is. One great quote from the awards article is that it "simply ticks every box a gamer could want from a gaming mouse, and does so for a surprisingly affordable price point." - and it really is very affordable for a premium gaming mouse, currently costing £69.99!
Another Razer product that we highly recommend here at T3 is the Razer Iskur chair, which we've rated 5 stars because of its excellent ergonomic lumbar support and comfortable, highly adjustable armrests. The chair really stands out with its iconic snake logo and neon stitching and is perfect for those who enjoy Twitch streaming. It currently costs £499.99 on the Razer website so it's on the more expensive side, but to get a lower cost, make sure you check our current discount codes and check out third-party retailers who stock Razer products.
Does Razer have student discounts?
Money can be tight when you're a student, especially when you're looking to buy tech products. Luckily, Razer has its own Education Program that offers discounts on its products for students. Students can get 15% off Razer's peripherals and accessories and 5% off Razer's desktops and laptops. To claim the student discount, you'll have to register on the Razer education page providing your first name and your student email address. Once you've given these, you'll be given your discount codes.
For students, we highly recommend the Razer Huntsman Mini keyboard, which features in our best mechanical keyboards guide. This keyboard is compact (about 60% the size of an average keyboard!), so perfect if you're working in a small space in your student accommodation. Because it's so lovely and small, it's easy to pack in your bag as you head to the library or a lecture. This keyboard comes with combination shortcuts as it doesn't have all the keys you'd get in a full-sized keyboard but what's great about this is you can edit the shortcuts so it's perfectly customised for you
Does Razer have a loyalty programme?
Yes indeed, it's called RazerStore Rewards and it's free to join! How it works is when you spend money at Razer, you'll receive Razer Silver that can be used to redeem Razer gear. With RazerStore Rewards, you get access to special discounts and limited-edition drops so it really is a great way to save on Razer products.
There are 3 tiers to RazerStore Rewards and when you spend a certain amount of money on Razer products, you'll be upgraded to a higher tier which then unlocks even more benefits. The tiers include:
Tier 1 - Every £1 spent is worth 25 Razer Silver.
Tier 2 - Every £1 spent is worth 50 Razer Silver, plus delivery is free on orders over £25. You get upgraded to tier 2 when you spend £500 at Razer.
Tier 3 - Every £1 spent is worth 100 Razer Silver, plus delivery is free on all orders. You get upgraded to tier 3 when you spend £1,500 at Razer.
All 3 tiers include exclusive promotions that you'll only get if you're a part of the loyalty programme. There's an extra bonus if you join today - you'll get a 1,000 Razer Silver bonus on your first order, plus you'll be in with a chance to win Razer gear! Make sure you join before 31st May to be in with a chance to win a Razer DeathAdder V2, Razer Goliathus Extended Chroma, Razer Kaira for Xbox, and Razer BlackWidow V3.
Does Razer have a warranty?
Razer does offer customers a Limited Warranty on its products and the warranty varies between 1 to 5 years depending on the product. To claim your warranty you need valid proof of purchase, like a dated sales receipt, an order number from the Razer website or a dated official email confirming the purchase and delivery of the product.
If you don't have proof of purchase, Razer may have a record of your order and can find it for you. You just need to have your order number to hand or if you don't have this, provide Razer with your name, email address and home address and they will look into it for you.
What is RazerCare?
RazerCare is a protection program that allows you to extend your limited hardware warranty (that you get for free with your purchase) so you can protect your products for longer. There are two types of RazerCare coverage options, 'Essential' and 'Elite'. The RazerCare Essential program covers mechanical and electrical failures and includes surge protection. The RazerCare Elite program has both of these but also covers spills, falls, drops and collisions. RazerCare protection has 24-hour claim support and also includes free shipping both ways for any repairs.
To find out if you're eligible to upgrade to a RazerCare protection program, head to the RazerCare page and enter your product serial number. You can purchase RazerCare Essential up to 11 months after your purchase or Razer Elite is available to purchase for up to 15 months after you purchase.
Does Razer offer free delivery and returns?
The great news is that Razer offers free standard delivery when your order is over £79. When your order is under £79, the shipping cost varies and depends on your location. You can find out how much it'll be once you add your delivery address.
Standard delivery takes 5-7 business days. If you're keen to get your order sooner than that, you can choose express delivery which takes 3-5 business days or priority delivery which takes 2-3 business days. Costs of priority and express delivery vary depending on the product and the location of your delivery address.
You can also get free delivery on all orders if you're on tier 3 of the RazerStore Rewards loyalty program, read the 'Does Razer have a loyalty program?' section for more information.
If you want to return your product, you have 14 days to do so from when you received your order and you must return it in its original packaging and in its original condition. If you're returning a gaming chair, make sure you disassemble it and put it back in its original packaging how you found it. Head to the Razer returns page (opens in new tab) to begin your return process.
Does Razer do Black Friday sales?
Razer has taken part in Black Friday and Cyber Monday sales in the past, so we reckon there'll be even more Black Friday treats this year. Last year, Razer hosted a Cyber Weekend Event with up to 50% off laptops, headphones, monitors and more, saving you hundreds on Razer's iconic tech and peripherals.
Some examples of last year's Cyber Weekend Event offers included 31% off the Kraken gaming headset, 50% off the Hammerhead True Wireless Earbuds, 30% off the Huntsman Elite and 30% off the Razer Mamba Wireless mouse. So make sure you pencil in Friday 25 November this year to ensure you don't miss some big savings on Razer products.
It's also worth noting that Razer is stocked at lots of other retailers who may also have Razer products at a reduced cost. Check our best Razer gaming headset Black Friday deals at Amazon guide for an example of some amazing deals Amazon had last Black Friday weekend.
---
How to use Razer promo codes
1. Find the Razer promo code that you want to use, read the T&Cs and head to the Razer website.
2. Do your shopping, add everything to your basket and head to checkout.
3. Underneath your order summary and total, you'll see a 'Have a promo code?' dropdown. Click this, enter your code in the box and click 'Apply'. The page will refresh and your total will be updated.
---
The top Razer gaming headsets
Razer is known for stocking and selling some of the best gaming headsets. The best gaming headsets offer a more powerful and immersive experience with their high fidelity and surround sound audio. To keep you communicating clearly and effectively with your teammates, a good headset comes with a clear microphone that picks up all sounds and noises. Easy setup is also handy, especially if you're a bit of a technophobe or want to get gaming as soon as possible.
If you're a PC gamer and you already own a Razer gaming kit, it makes sense to buy a Razer gaming headset as they're most compatible to the system as a whole rather than other consoles or hardware. However, even if you're a console gamer, Razer offers both wired and wireless headsets that you can use with PlayStation, Xbox and Nintendo Switch.
A few of our favourite Razer gaming headsets are the Razer Kraken V3 Hypersense, Razer Kraken V3 X and the Razer Barracuda X. The Kraken V3 Hypersense is an immersive gaming headset that has powerful sound, stylish comfortable design and a crystal clear microphone. The Kraken V3 X is a wired USB headset that can be used with PC and Mac computers and PlayStation. It's lightweight, weighing in at 285g and with a sleek design and surround sound. If you're not a wire fan, the Barracuda X is a wireless gaming headset that's got fantastic sound quality, simple setup and 20-hour battery life. It's also one of the most affordable gaming headsets from Razer.
---
Everything to know about the Razer Blade 15 Advanced
As experts in gaming hardware, software and other peripherals, Razer is a great brand to shop for gaming PCs and laptops. The best gaming laptops have top features, like long battery life, screen technology and high performance that can keep up with intense gaming.
One of the latest gaming laptop models from Razer is the Razer Blade 15 Advanced. This laptop is a super-premium model with a professional design, super-slick screen and a powerful system. In terms of playing the most demanding games on the market today, the Razer Blade 15 Advanced excels.
The laptop features a Nvidia GeForce RTX 3080 graphics card, 32GB of RAM and an Intel Core i7 octa-core processor. Easily running any games you throw at it, this laptop has smooth frame rates with its 360 Hz refresh rate display. The Razer Blade 15 Advanced also has plenty of extras like an integrated Full HD 1080p webcam and a wide variety of ports and storage options. As a premium gaming laptop, it is a little on the expensive side but if you're a hardcore gamer, it's definitely worth the investment.
As T3's resident Shopping Expert and Deals Writer, Beth covers deals, discount codes, how to save money and seasonal holidays, including Black Friday, Cyber Monday, Amazon Prime Day, Boxing Day and Easter sales. Having always been passionate about writing, she's written for websites, newspapers and magazines on a variety of topics, from jewellery and culture, to food and telecoms. You can find her work across numerous sites, including Wedding Ideas Magazine, Health & Wellbeing, The Bristol Post, Fashion & Style Directory and more. In her spare time, Beth enjoys running, reading, baking and attempting DIY craft projects that will probably end in disaster!
Rate Razer Discount Codes
1 ratings with the average rating of 5 out of 5 stars.
Razer (opens in new tab) is a Singaporean-American multinational technology company that designs and manufactures consumer electronics and gaming hardware. Founded in 1998, one of Razer's first products was a computer gaming mouse, and from there, it began creating products targeted towards gamers. Razer has designed and built the world's last gamer-focused ecosystem of hardware, software and other services. Its triple-headed snake logo is one of the most recognised gaming and e-sports logos in the world and has a strong dedicated fanbase. Razer is best known for its gaming laptops, PCs, tablets, headsets, consoles, chairs and other peripherals like mice, keyboards and game pads. Razer has stores around the world, its own dedicated website and are stocked at many popular third-party stores like Amazon, Currys and Argos. Stocking up on your top of the line gaming technology is an investment, but good news, you can enjoy all your gaming goodies for a reduced cost when you use one of our Razer discount codes so make sure you check our deals before heading to the checkout.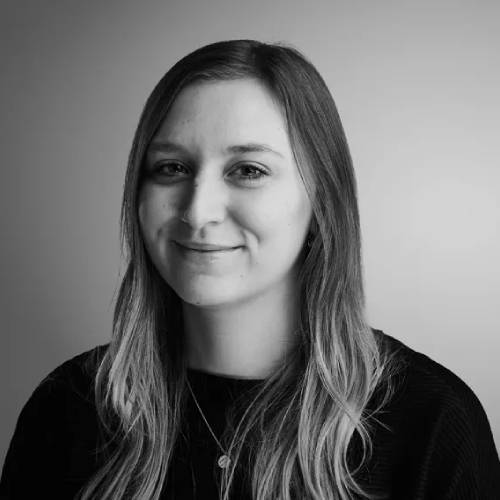 Bethan Girdler-Maslen
Deals Writer
As T3's resident Shopping Expert and Deals Writer, Beth covers deals, discount codes, how to save money and seasonal holidays, including Black Friday, Cyber Monday, Amazon Prime Day, Boxing Day and Easter sales. Having always been passionate about writing, she's written for websites, newspapers and magazines on a variety of topics, from jewellery and culture, to food and telecoms. You can find her work across numerous sites, including Wedding Ideas Magazine, Health & Wellbeing, The Bristol Post, Fashion & Style Directory and more. In her spare time, Beth enjoys running, reading, baking and attempting DIY craft projects that will probably end in disaster!