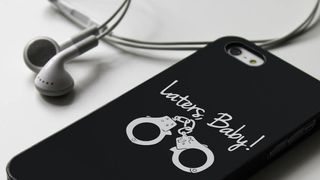 Introduction
Valentine's Day is tomorrow and, if you haven't already got a brilliant tech gift for your significant other, then you could do a lot worse than picking something out from our list of this year's best. However, here we take a look at some of the tech gifts you should absolutely, in no way at all, give to your partner on Valentine's Day. You've been warned!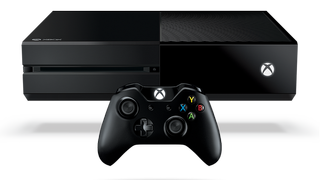 Xbox One / PS4 / Wii U
Look, no matter how much you think your significant other is a gamer, the fact of the matter is that even if they have an awesome kill-to-death ratio on Call of Duty, they won't want to receive anything game related on Valentine's Day. I know you think that you're sharing their or your interests and providing a present that you can both use as partners, cementing your bond, but in reality these ugly black boxes are among the most unromantic things in the world. Plus, and let's be honest here, chances are you'll really be buying this for yourself, not your partner. Your partner will sense this and kick you out faster than [insert your own gaming reference here].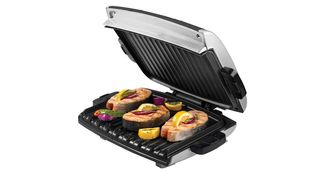 Portable grill
This is a classic no-no. Do not, under any circumstances, even if the product in question is supported with a lavish ad campaign and celebrity endorsement, buy any kitchen tech for your partner on Valentine's Day. Nobody wants to be reminded of the kitchen and cooking on Valentine's Day, they want to be cooked for and not have to think about the humdrum, everyday activities of their existence. Also, no matter how well intentioned the gift, it doesn't half scream, "get back in the kitchen where you belong!" Food and eating can be romantic, cooking and the tools that help create food are not. So, when you're reaching for that George Foreman grill - which as it's Valentine's Day season has suddenly got a bunch of hearts plastered over the box - thinking you''ve got it all sewn up, think instead of your partner packing their bags and leaving.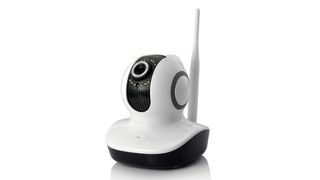 Security camera
How thoughtful you're being! Shelling out some serious brass so that your Valentine can have peace of mind and leave the house without worrying constantly that all their precious belongings are about to be pinched. Talk about partner of the year! WRONG! Buying a security camera of any size or type will not only lead your partner to immediately vent on their forum of choice about the appalling gift you just delivered, but will also make them load up the double-barrel shotgun with get-out-of-my-life shells. Can't you see it's just so controlling and weird? No one wants to have an all-seeing eye forced into their intimate living spaces by another person - if they want that added security then they'll invest in it themselves on their own terms. Plus, just HOW is this romantic? Rather than being thought of as partner of the year, you'll be forever remembered as creepy voyeur of the year.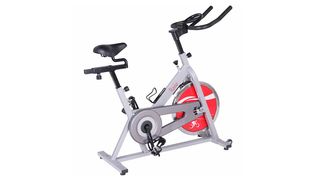 Exercise bike
Another classic no-no that people just never seem to learn. No matter who they are, whether male or female, nobody wants to be presented with fitness equipment on Valentine's Day. What sort of message does that send out, really? Well, no matter what message YOU think it sends out, it actually says that you think your Valentine is overweight, unfit and needs to get their ass on the nearest treadmill. Even if your partner is a fitness fanatic, why would they want you to buy something fitness related for them? Afterall, they're more knowledgeable than you in the area, right? So chances are you've bought them the wrong piece of tech anyway. Further, as Valentine's Day always lands after the annual jump-on-the-fitness-bandwagon and get fit-a-thon that is January, if you give a piece of fitness tech to your Valentine you're not only saying they're fat but a massive failure also.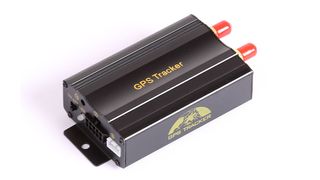 Car tracker
Oh boy, this takes everything that is wrong with the security camera gift and takes it to an all new level. You know what people don't like? Being spied on by other people. They value their independence - even if that independence is something small, like say, deciding which way to drive to work each day. By you giving them this peace-of-mind gift, you are robbing them of that totally, with their every movement now tracked. No, it doesn't matter that you say you're not going to follow their movements on the in-app map, or that your Valentine is the only one who is going to have the app's password. It's the ideological principle of the matter that kills. Every moment of every day that your partner is in their car, they'll always know there is a slim possibility that you, or someone else entirely, is following their every movement. A guaranteed ticket to Dumpsville awaits!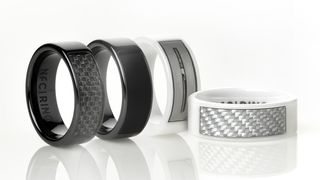 NFC jewellery
Yes, we agree that jewellery is traditionally given on Valentine's Day as a gift, however what we don't agree with is that you should plump up for some NFC bling come February 14th. Why? NFC wearable tech is a bloody war zone right now, one littered with stacks of terrible, disease-ridden, product abortions that no person should have to negotiate, let alone on such a pressure-filled purchasing occasion. NFC jewellery is, asides from a few incredibly rare products, ugly, engorged and janky to the extreme. Your partner desires none of these things, nor indeed the obligation to wear a product that they may absolutely detest aesthetically. When you've been together for 20 years and you not only know your partner's tastes inside and out but NFC jewellery is also slim, sexy and game-changingly functional, then you can make that purchase. Not now though, not now. If you do, then don't blame us when you're spending the night of February 14th at a friend's house.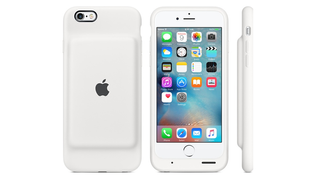 Smartphone case
We know this one is super tempting, as it allows you to show that you know a little bit about your partner, or share a common love through a small, relatively inexpensive product. The problem is though that the smartphone case is an incredibly personal and, crucially, public product. People use their smartphones to control and organise their entire lives today, using and having them on display (on desks, tables, laps etc) for large portions of the day. Now just because you think you're being super practical and helpful buying your partner the new £79, iPhone Smart Battery Case, or you and your partner liked watching Fifty Shades of Grey and think it would be super cheeky to get that case with the handcuffs and "Laters, Baby!" emblazoned on the back, doesn't mean it is something you should buy them on Valentine's Day. It's a personal product, let them make the decision themselves. After all, they'll probably hate the iPhone case (everyone does!) and be too embarrassed to take the Fifty Shades one out of the house.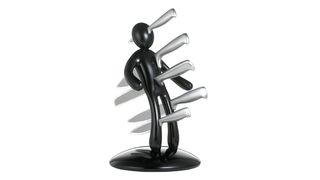 Gimmick tech
Lastly, and let's be quite clear here shall we, under no circumstances buy any gimmicky gifts for your partner on Valentine's Day. Receiving novelty tech is bad enough throughout the year, let alone on Valentine's Day. Buying something like this comedy knife organiser not only highlights to your partner that you don't take Valentine's Day seriously - which is totally fine, nobody has to conform to anything through societal pressure - but, worse, you think your relationship isn't serious too. You may not think that, but that's the message that giving something like this delivers. It says, "it doesn't matter that this product is silly and won't be used long-term, as our relationship is also a bit silly and won't last long-term". Your partner will pick up on this and, smartly, cut out the years of disappointing gifts and just leave you now.