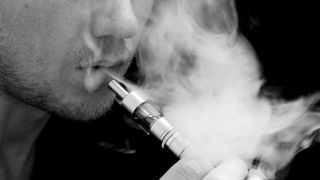 What are vapourisers?
Most Vaporisers use a screw-in atomizer that encompasses a heating element and a clear chamber containing nicotine-infused e-liquid.
These liquid concoctions come in many different strengths and flavours. Green apple, strawberry or Banana Cream Pie, anyone? Or maybe you'd prefer a minty taste or a hint of cinnamon, or both at the same time. Or perhaps something closer to the real tobacco you're currently smoking? Just be sure to order a dosage nearest to your current brand of cigarettes. We've found that the medium blend (usually 18mg) can be very harsh on the throat, even for someone who smokes full-strength ciggies. If you're a heavy smoker, start at 10 to 12mg and work your way up (or down).
Experimentation is the order of the day but luckily many e-Liquid manufacturers offer cheap sample bottles. Our favourites? eGo Apple, Jak Menthol or pretty much any flavour in the excellent Apollo range. Vape on.
But, most importantly, what are the health implications?
We consulted Doctor Google Search for 
the latest thinking on whether e-cigs are 
a good, bad or neutral thing for you
Looking for the best vapourisers? Check out T3's recommendations.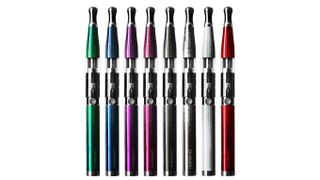 The good
There are three main positive points to consider:
1. It appears to be much less unhealthy than smoking actual cigarettes.
2. Carcinogenic compounds can be detected in only "trace" quantities.
3. There is some evidence that vaping can help smokers quit.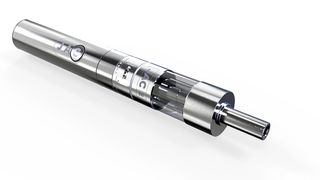 The bad
There are four negative points to consider:
1. Some medical tests have suggested that high doses of E-cig vapour affects the immune systems of mice.
2. Some tests suggest that the vapour contains free radicals, which are thought to be a possible contributory factor to cancer.
3. E-cigs generally come with stern warnings not to leave them unattended whilst charging, or to over-charge them. That's a tad 
off-putting, in our book.
4. Unsanitary factory conditions may mean the devices are not as clean/sterile as they should be.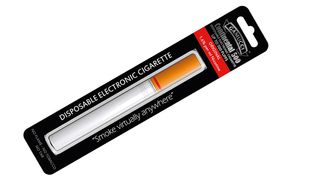 The ugly
If you really want to be put off e-cigs, try online forums that mention them. The "vaping community" seems to have a vocal minority convinced that "big tobacco" and evil, scaremongering doctors are out to get them, and are not shy about telling you so.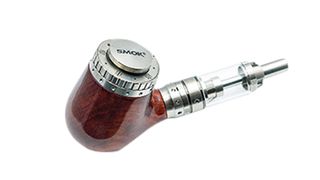 Other worrying aspects to consider
Here's a side note on quite confusing battery instructions:
-The instructions for the Liberty Flights and Blu Premium Kit contain pretty much the same battery with the same charging method, and all mention the importance of only ever charging using the supplied lead and a compatible charger.
- Liberty Flights and the multiVAPE kit say to never leave the battery unattended while charging. All warn not to leave your battery for charging for prolonged periods.
- Liberty Flights estimates 2 hours for charging, Blu Premium Kit indicates 3 hours for charging, multiVAPE doesn't mention a time. We found that all flashed to notify of a full charge within 2 hours.
- Only Blu warned not to recharge your battery until it is completely drained. This is, as you might imagine, not always convenient on a night out.
Anyway, they seem to be very insistent that you treat the battery very respectfully, which comes across as a little alarming.
Lead image credit:e-cig click.