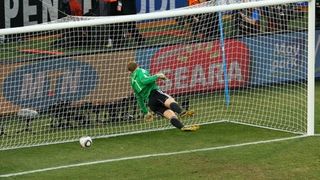 Frank Lampard - England v Germany 2010
Mention this disallowed goal to any England fan and you will no-doubt be met with a frosty reception. Let's set the scene here – It's the World Cup quarter-final, England are facing fierce rivals Germany and the score stands at 2-1. Chelsea stalwart and long range specialist Frank Lampard steps up, fires a beautiful shot, clips the bar and it goes in. The whole nation erupts into rapture. Yet, for reasons beyond us, ref Jorge Larrionda doesn't give the goal – claiming it didn't go over the line. England goes on to lose the match, exit the cup and return to football purgatory. Things didn't go well for Larrionda either – who was put under armed guard.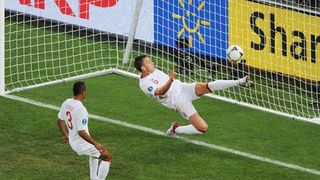 Marko Devic - Ukraine v England 2012
Showing that bad things don't always happen to England, Ukraine were denied a stone-wall goal after everyone's favourite centre back, John Terry, acrobatically rose to clear the ball, moments before it hit the net. Shame it had already crossed the line.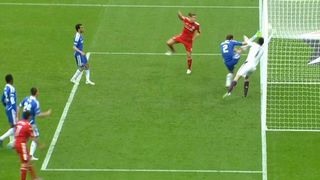 Andy Carroll - Liverpool v Chelsea 2012 FA Cup final
Is it a bird? It is a plane? No, it's a Geordie rising through the air, surely heading an equaliser for Liverpool. Andy Carroll's time at Liverpool was littered with disappointment, yet if a goal was awarded for this effort then all that might have changed.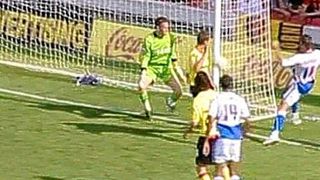 Stephen Hunt - Watford v Reading 2008
After a scramble in the box, the ball seemingly slipped away for a Reading corner – however the ref was having other ideas. For reasons still unbeknown to this very day, moment's later referee Stuart Attwell was pointing to the center circle, having given a goal. A bemused stadium didn't know what to think – surely this was a joke? But no, the goal stood.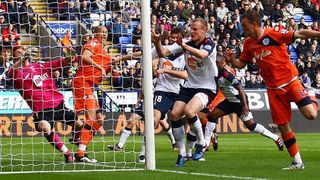 Clint Hill - Bolton v QPR 2012
Passing a clear foot over the line, this header from QPR defender Clint Hill should have been chalked down straight-away as a goal. It was not, fuelling the fire for goal-line tech even further.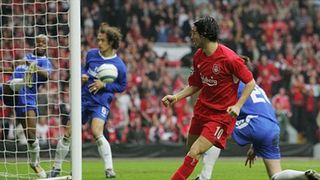 Luis Garcia - Liverpool v Chelsea 2005
2005 may live long in the memories of Liverpool faithful, yet things could have been a lot different if the referee didn't award Luis Garcia his controversial winner in the tight match.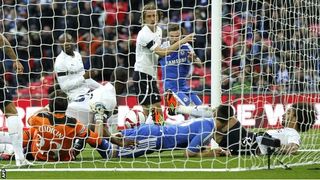 Juan Mata – Tottenham v Chelsea 2013
Instead of being denied a goal, Chelsea's Spanish playmaker Juan Mata was wrongly awarded one after another goal-mouth scramble lead to the team taking a 2-0 lead against their bitter rivals.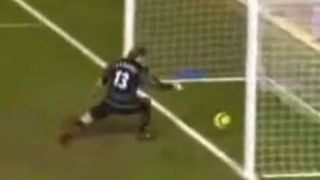 Pedro Mendes – Manchester United v Tottenham 2005
This looping shot from Tottenham's Portuguese midfielder Pedro Mendes seemed as clear as any to cross the white line, after it was fumbled by Man United's bumbling keeper, Roy Carroll. Yet, it was ruled out and Carroll's blushes were spared. What makes this situation worse is that it was in the 89th minute and the score was 0-0.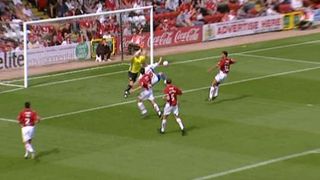 Freddie Sears - Bristol City v Crystal Palace 2009
The Football League had to go as far as ruling out a replay of this fixture, after Crystal Palace's striker Freddie Sears' goal was ruled as not crossing the line. Palace boss at the time, Neil Warnock – never shy of expressing his views under normal situations, claimed his side were cheated.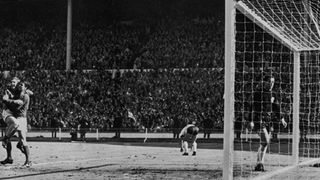 Geoff Hurst - England v West Germany 1966
Was it in? Was it not? Who really cares! England won the World Cup and in the process began the long years of hurt until we win it again. Probably the most famous case of goal-line debate, the likelihood of this goal being given if the tech was in place is probably slim to none.