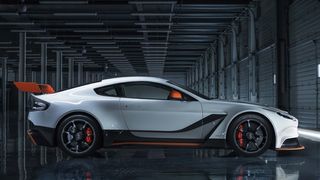 Aston Martin Vantage GT3
It's possibly foolish to kick the doors in on Porsche's undisputed track-influenced manor by sticking "GT" and "3" on a car, and the Germans will be raising an arch eyebrow at Aston's stones, taking on their legendary motor, but the Vantage GT3 looks wonderful, has more carbon fibre than Optimus Prime's winkle and will hit 60mph in 3.5 seconds. Price is key if this is to be taken seriously. And it's likely to be disappointingly enormous.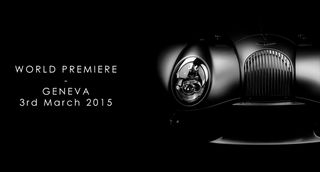 Morgan
Featuring a BMW-sourced V8 winched into the Brit brogue-wearers iconic good looks, this teaser image proves that the new Morgan will look a lot like the Aero 8 it's most likely replacing and… that's it. Have a listen to it here, if that helps.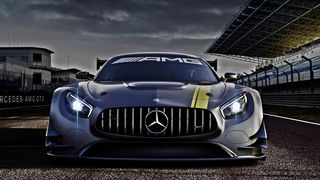 Mercedes-AMG GT3
Another GT3-badger, another track-focussed monster of inappropriate speed and power. This, Mercedes tell us, will comply with full FIA GT3 race regulations, while looking like someone just insulted its mum while shoving a fresh lemon in its mush. So it'll be track only for the foreseeable future, but may well spawn an unseemly fast future model with a number plate, tax disc and speed camera fan club.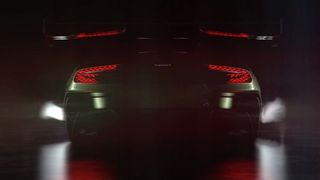 Aston Martin Vulcan
All we've been witness to, to date is a couple of YouTube vids demonstrating a preposterous engine note and fire hazard exhaust. What we do know is that this will be a track only hypercar much like Ferrari's FXX division, only 30 will be made and that back wing will be bigger than a picnic table. And it's green. Possibly.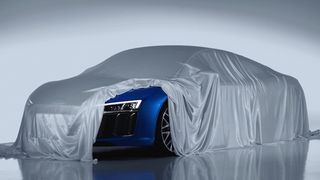 Audi R8
Like one of those click bait articles making you feel old by showing former child stars' DUI mug shots, let's do that by reminding you that the R8 was introduced in 2006. Time for a new model version, then, with a new (although almost certainly familiar) body, laser headlights, Audi's brilliant interactive dash and two engine choices: the V10 R8 and V10 Plus with a 602bhp 5.2-litre power plant. Here's literally seven seconds of footage that Evo have managed to tease out of Audi.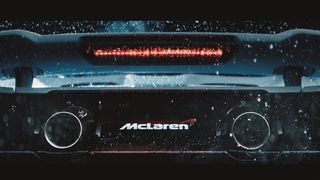 McLaren 675 LT
Continuing their tradition of making impossibly cool cars sound like the start of an algebra equation, the LT stands for "Long Tail" – a name last bestowed on the iconic F1 GTR. Boasting a conventionally evil 666bhp, it'll slide into the (relatively slim) space in McLaren's model line between the terrific 650s and the upcoming Sports Series, with the physics defying P1 sitting on a throne, like Lord Muck.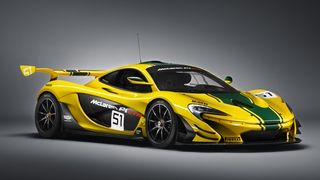 McLaren P1 GTR
McLaren announced their Batmobile-aping track edition, fastest ever P1 back in August but Geneva will showcase the final production version of what is essentially the world's most exclusive car club. McLaren keep and store this 1,000bhp, spit off £2million car, you choose the circuit and they treat you like Lewis Hamilton for weekends of wish fulfilment with your own pit crew, telemetry specialist and visor Kleenexer. You have to be invited to buy one, so if you've not had the call by now… well… awkward…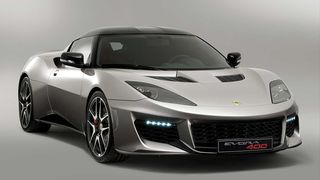 Lotus Evora 400
Finally a new car for the troubled manufacturer, this tricked out version of their range topper is the fastest production Lotus ever, with the 3.5litre supercharged powerplant uprated to 400bhp (clue's in the name, see?), giving a top speed of 186mph and 62mph reach of 4.2seconds. The aero package has been bettered, the interior given a duffing up by the handsome stick and a limited-slip differential and revised springs and dampers screwed in for enhanced handling. It's an acquired look, but an absolute belter.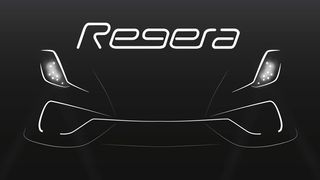 Koenigsegg Regera
The Swedes' current halo model is the 1,322bhp One:1 and rumours are the hybrid Regera could well be more powerful than that. Translating to "rule" in Swedish, the Regera could bolt an electric motor onto the One:1's 5.0-litre twin turbo V8 engine, offering a possible 273mph top speed. It'll be stealing attention from the company's other new model launch at the show: the Agera RS.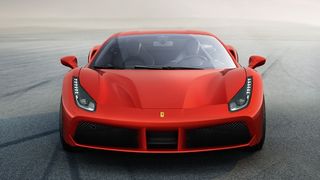 Ferrari 488 GTB
A halfway house between a mid-season refresh of the all-conquering 458 and a fresh, new model, the Italians have continued the theme from last year's California T and bolted a turbocharger onto the all-new, 3.9 litre V8 engine that'll blow 661 horsepower through the wheels at 8,000rpm, with a peak torque of 560 lb/ft at 3,000rpm. This will mean 62mph smirked at within 3.0 seconds and a top speed of 5mph past that magic 200. The vanilla 458 costs £178,551 before you've even had your initials sewn into the headrest. So don't expect much change from £200k.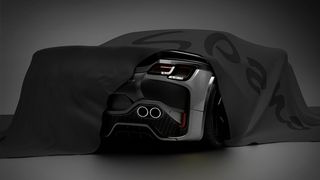 Spania GTO Spano
Here's what we know about the next Spanish superstar: a new V10 twin turbo engine brings 925hp to the party, hitting 100kph in a silly 2.9 seconds and a top speed of a sliver off 230mph. The chassis and bodywork specifies carbon fibre, titanium, Kevlar and, for the first time, Spano reckon, graphene.