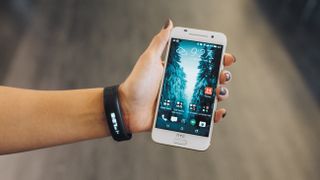 Introduction
The Consumer electronics Show in Las Vegas is where the tech agenda for the year is set.
Though generally it's more about TVs, audio, techy novelties (hoverboards were a big story here last year and just look at them now - they're on fire! Literally!) and, increasingly, cars and wearables have put in a significant showing this year.
We've got new brands wading in, more focus on delivering quality at less outlandish prices, and a burst of heads-up displays appearing now that the embarrassing memory of what Google Glass V1 looked like has faded (leaving only recollections of its unfulfilled promise).
These are our picks of the bunch...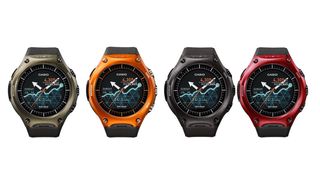 Casio WSD-F10
Their G-Shock has been a kinda, almost-smartwatch since Prince William was having his bum wiped by footmen, but Casio have finally entered the Android Wear queue with the Smart Outdoor Watch WSD-F10.
While we're yet to confirm if it works indoors, if you're outside this saucer sized Android Wear device is water-resistant to 50m, has a pressure sensor, compass and accelerometer.
More macho than Bear Grylls defecating in some woods, on the face you can check altitude, air pressure, compass direction, tide graphs, sunrise and sunset times, while beheading a snake with your teeth and drinking its insides.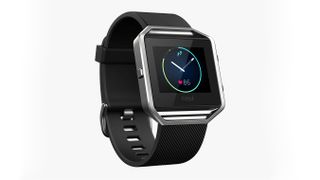 Fitbit Blaze
The new Blaze, if Fitbit's 2015 is anything to go by, will be the most ubiquitous smartwatch of 2016. Already open to pre-order at £159.99, it's affordable, not exactly ugly looking and tracks like a dervish: heart rate, sleep, your activity and vitals while automatically recognising numerous exercises that you start, Zumba included - girl clap!
There's notifications to boot, on its full colour, touchscreen, and the hexagonal bezel will fit into a range of cases called "frames" for customisation, while swappable bands mean you can wear a swish leather one to the office and a rubber one to sweat yourself into unkempt disgustingness in the gym. No GPS, but it still looks like a winner from here.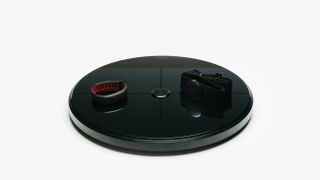 Under Armour Healthbox
Another new entrant to this sector is sports kit and shoes manufacturer Under Armour, with an all-in-one offering made in conjunction with HTC and consisting of a fitness tracker, connected scales and chest-cuddling heart rate monitor, all linking to its excellent tracking app.
So if the pick 'n' mix nature of fitness tracking confuses the hell out of you an all-singing, all-syncing proposition might be your bag. It'll all come it at just under £300 and looks impressively exhaustive, with pre-orders now open in that America.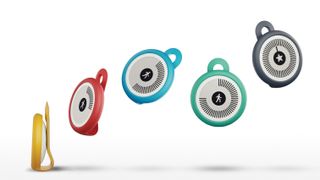 Withings Go
If you thought that up until now fitness trackers lacked a certain 'cute' factor, you'll be delighted at the introduction of the Withings Go.
The Go is the cheapest Withings yet, coming in at just £49, and features an always-on e-ink display constantly reminding you to WALK MORE. On top of that, it syncs with the comprehensive Health Mate app, automatically detects various activities, and has an impressive eight-month battery life.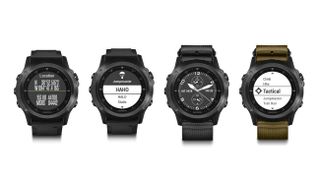 Garmin Tactix Bravo
Another multisport GPS watch, this is going for the hairy chested/spelling mangling market (that's an interesting marketing Venn diagram), with a rugged design and outdoor navigation on a screen that's especially readable in sunlight. And also optimised for night vision goggles to view at night, they add, somewhat disconcertingly.
A "TracBack" feature stores up to 1,000 pins on your route to navigate back from Everest/find your Micra in Tesco's car park. It's ANT+ sensor compatible, too, helpfully, while a sapphire lens and a carbon coating to protect from scratches pushes this into semi-premium territory. The price should reflect this; think more decent Apple Watch than Pebble rough and ready.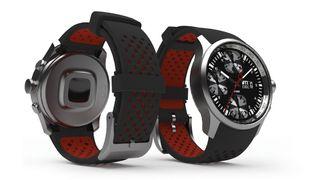 iFit Executive HR
Ignoring the fact that there's nothing more lame than calling something aimed at business types "Executive", this Swiss-made luxury watch joins Withings, TAG Heuer, Mondaine and chums in the expensive-watch-that-does-some-tracking bracket.
Where it bests those devices is in the addition of a heart rate sensor to the usual step counting, giving more sophisticated and, theoretically, accurate logging of your calorie burning exploits.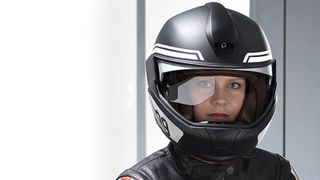 BMW HUD helmet
"Why has this taken so long?" seems a reasonable response to this, but BMW's sweet-looking lid aims to pack in current tyre pressure, oil and fuel levels, travel speed and selected gear, speed limit and road sign recognition, plus warnings of impending dangers.
Front and back cameras are for clocking road signs and recording rides, with digital rear view projected onto the screen planned for future updates.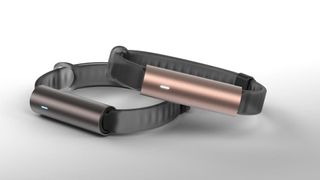 Misfit Ray
Another nicely-turned-out device from that wearables company just bought for a Zuckerberg's ransom by watch titans Fossil. Worn as a wristband or on a necklace, it will do all of Misfit's genuinely excellent, subtle tracking, linking to their excellent app. The design's a bit Marmite, but we like it, so up yours.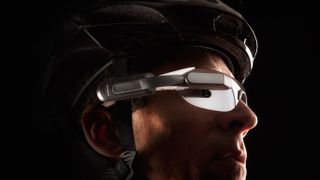 Garmin Varia Vision
Lazy journalists are calling this Garmin's Google Glass for bikers. But that's mostly because essentially this is what it is. An augmented reality display headset, the aim is to attach this obtrusive nubbin to your no doubt wraparound sunnies where it'll display pertinent stuff like smartphone alerts, cycling stats and navigation data over one eyeball.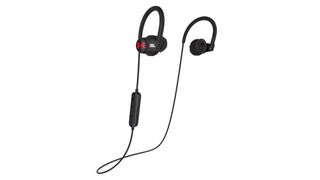 Under armour Headphones Wireless Heart Rate
Heartbeat-tracking headphones aren't new, but Under Armour are having a punt, alongside JBL, with the snappily-named UA Headphones Wireless Heart Rate – Engineered by JBL.
Bluetooth's along for the ride, too, sending heart beat pitty-patting to the UA Record app, and you get a 12-month subscription to the brilliant MapMyFitness Premium app, while you wheeze along roads or treadmills leaking into these sweatproof, five-hour lasting, three-button mic packing cans. You'll love the technology, not so much the £230-odd price ticket.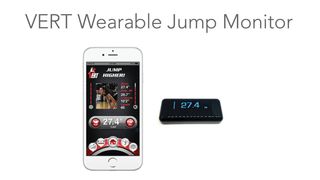 Vert
Finally! A jump tracking device! The very essence of niche, the Vert is a $125, and literally gauges how high you can jump, to a high degree of accuracy.
Clipping onto your belt, or via a bespoke, and we're not kidding, "VertBelt" strap accessory, it features three high-precision gyroscopes and an onboard processor, alongside proprietary algorithms that process 50 simulations simultaneously which are then displayed on an OLED or, in future, directly to an Apple Watch, Android device or Pebble thing. Awesome? Awesome.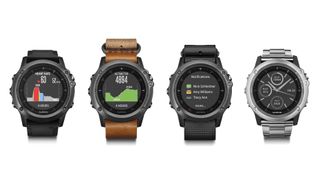 Garmin Fenix 3 Editions
The Fenix is already a capable and charismatic GPS fitness watch and the satnav chaps are taking it further with three new models behind the fingerprint spotted CES perspex.
So the new Fenix 3 offers a titanium bezel and band, a swappable nylon and leather strap version and one packing an Elevate heart rate sensor which'll check your ticker 24/7, raising its health noodling credentials.
It's a running watch, mostly, but alongside the Fenix's impressive sports rota, expect to see golf, stand up paddleboard, rowing, and new running dynamics on the click-through menu system.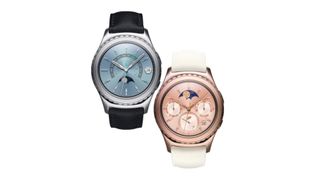 Samsung Gear S2 Classic editions
It's no secret, we're massive fans of the Samsung Gear S2 here at T3, and they've just made the Gear S2 even better (at least aesthetically speaking).
The smartwatch will now come with the option of an 18K Rose Gold, or Platinum guises. And that's proper precious metal plating, not just different coloured aluminium.
Pricinghasn't been announced, but expect it to be significantly more than the £350 of the standard 'Classic' model. Orders open at the beginning of Feb.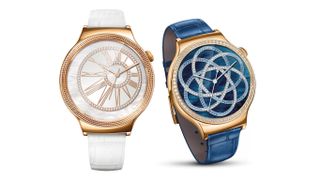 Huawei Watch Jewel and Elegant