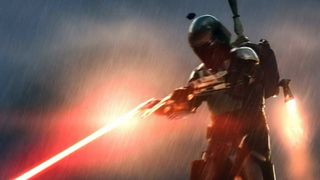 Introduction
Rogue One: A Star Wars Story is out now and it contains some super awesome Sci-fi tech. We love our technology here at T3, so to celebrate we've looked back through the Star Wars universe and chosen some of the best tech on show that we wished existed in the real world.
Because come on, who hasn't watched one of the films or the TV shows and thought, "Hey, a couple of droids would make today's housework a whole lot easier," or, "You know what, I could really do with one of those air speeders when it comes to the morning commute."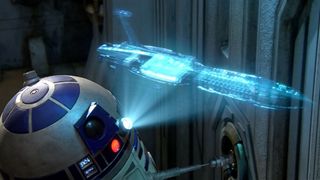 Holographic communication
Sure, you could talk to a far away chum on a flat screen but why opt for the blase route when you could go the whole hog with a projected 3D image? The choice of senators and Sith lords alike, holographic projection would make telecommunications more personal than ever. Oh, and chess would never be the same...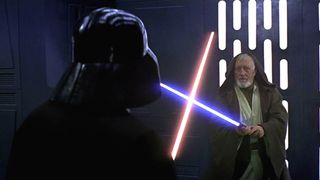 Lightsaber crystal technology
You can keep your phasers and your Ma'Tok staffs, no sci-fi weapon holds as much iconic status as the laser swords of the Force users. Even outside of looking cool on your waist or twirled by your wrist, the power to emit and control a beam of energy would revolutionise everything from engineering to manufacturing and medicine.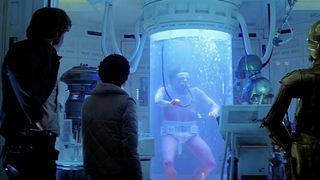 Bacta tank healing
First glimpsed in The Empire Strikes Back when Luke Skywalker gets his backside shredded by a grumpy wampa, a bacta tank is used to patch him back into good health. A gelatinous substance usually mixed with water (although it's also used in combat bandages), patients are usually submerged fully and enter a blissful dream like state while the medicine regrows skin, muscle and nerves.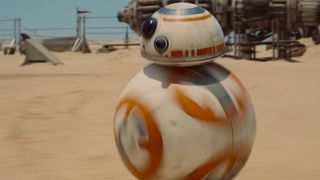 Droid assistance
Droids - the artificial intelligence for any occasion! Whether you're looking to create an army to conquer the galaxy, heal the sick with instantly trained doctors or simply looking to have someone translate Bocce for you, droids would make a big impact in any universe. Wherever you look in Star Wars, droids have embedded themselves into every facet of society.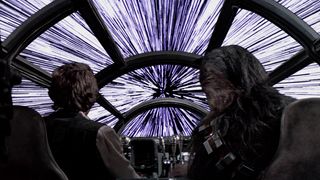 Hyperdrive travel
Long before we first headed into space over half a century ago, man was already looking to the stars and wondering what lies between them. So imagine what we could do with the power to jump between solar systems? Of course, we wouldn't just need to invent a hyperdriver motivator though, but materials strong enough to withstand the strain of lightspeed.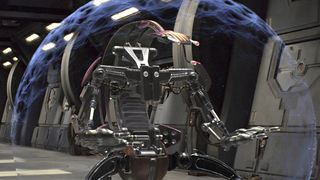 Energy field shields
From ray shields to conventional energy fields, shielding technology has become as much a part of sci-fi lore as the stars themselves. Energy fields are usually emitted by a shield generator and the Star Wars universe has ones small enough to protect soldiers and those big enough to cover entire cities.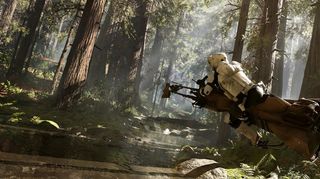 Landspeeders
Come on, travelling doesn't get any cooler than this. From landspeeders (see in A New Hope) to airspeeders (seen in Attack Of The Clones) and speeder bikes (Return Of The Jedi), technology that enables vehicles to float off the ground (or even fly) would make travel faster and more efficient than ever.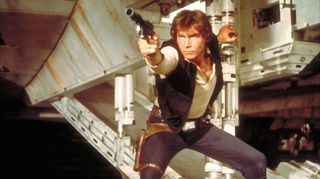 airspeeders and speeder bikes
From DH-17 blaster pistols to the cannons fitted to starfighters and battle stations, blaster technology is the kind of innovation that changes warfare forever. Sure, there are still bullets and bombs in Star Wars, but the light-based power of a blaster would make war cheaper to wage and more fearsome to behold.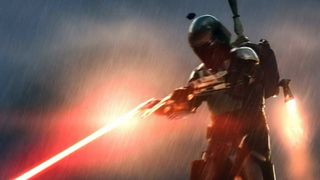 Blaster weaponry
While we're still struggling to build a back-mounted propulsion system that doesn't a) look ridiculous and b) blow us to kingdom come, the citizens of the Star Wars universe have already nailed it. Jump packs help soldiers or engineers jump huge distances, while full on jetpacks give certain bounty hunters a considerable edge.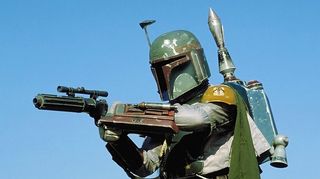 Jetpack engineering
Okay, we'll admit it - Boba Fett has all the best tech in the Star Wars universe. And that includes the wrist-mounted rocket launcher on his flippin' wrist! The MM9 mini concussion rocket is the perfect accessory for the budding bounty hunter or assassin - offering everything from stun grenades to regular wrist-propelled explosions.