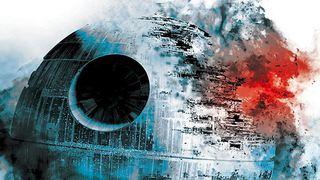 Introduction
Rogue One: A Star Wars Story is getting a lot of people excited thanks to the brand new, super cool characters it is introducing, expanding the Star Wars universe for its fans.
While all non-film materials were stricken from the official Star Wars record books, with all games, comics, TV shows and more branded non-canon by LucasFilm, here at T3 Towers we believe that a lot of good has come out the Star Wars extended universe and it deserves to be celebrated along with Rogue One.
Here we round up but a few of the excellent character additions that can be found in Star Wars video games, books, comics and TV shows.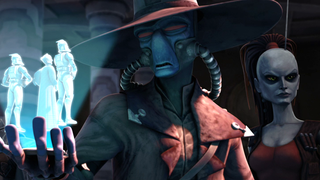 Cad Bane (Clone Wars TV show)
When it comes to iconic bounty hunters, you'd think a certain Mr Fett would have that niche sown up good and proper - but then along comes Clone Wars and spits out the infamous galactic cowboy, Cad Bane. Ruthless, cunning and a match for even the most masterly of Jedi, Bane is so awesome it's practically illegal.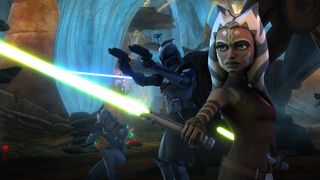 Ahsoka Tano (Clone Wars TV show)
Clone Wars may have given us the chance to see Anakin Skywalker in his droid-slicing prime, but he couldn't have done any of it without his wise-cracking padawan Ahsoka at his side. Tano started off as a bright-eyed greenhorn and soon captured fan hearts with her quick wit, dual lightsaber shenanigans and warm-hearted nature.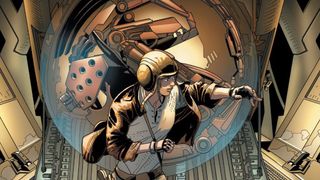 Aphra (Darth Vader comic)
As if more proof was needed that Darth Vader's solo comic is all kinds of awesome sauce, Aphra walks in and dowses the whole book in it. The wise-cracking archaeologist's technical know how and underworld contacts make her the perfect foil for the usually deadpan Dark Lord of the Sith, turning what could have been a forgettable spin-off into an off-kilter buddy comedy.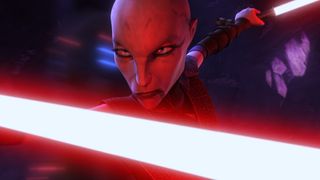 Asajj Ventress (Clone Wars TV show)
Hailing from the same homeworld as Darth Maul, the Dathomirian death dealer became the apprentice of Count Dooku in the Clone Wars TV series and one of the new canon's most ruthless villains. Wielding two curve-hilted lightsabers and a snarl that's just as deadly, Ventress' character arc has proved one of the most complex the saga has ever seen.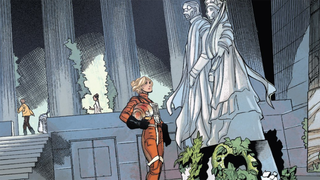 Evaan Verlaine (Princess Leia comic)
Mark Waid's mini-series for Marvel didn't just give us an authentic sass-ridden take on Princess Leia Organa, he also gave us another larger than life Alderaanian: Evaan Verlaine. As outspoken and imposing as Luke's secret sister, Verlaine was trained by Leia's mother Breha and ends up becoming one of the best fighters and pilots the galaxy has ever seen.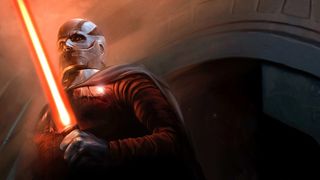 Darth Malak (Star Wars: Knights of the Old Republic videogame)
One of the most memorable baddies from the Star Wars extended universe, Darth Malak is the primary antagonist in Star Wars: Knights of the Old Republic. A battle-hardened former Jedi, Malak turned to the dark side during the Jedi Civil War and, with a massive Sith armada, undertook a brutal campaign against the Republic and the Jedi. Visually, Malak is one of the most impressive character designs to have come out of Star Wars, with a large metal prosthesis replacing his entire jaw, which was lost in a lightsaber duel.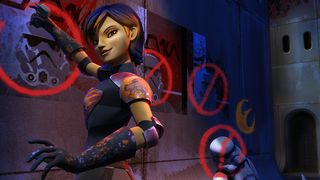 Sabine Wren (Rebels TV show)
We all shed a tear when Clone Wars was cancelled, but Rebels is proving a fine replacement - and with characters such as Sabine Wren on its roll call, you can certainly see why. As unique as she is outspoken, Wren is a Mandalorian warrior with a taste for two things: blowing everything up, and spray painting whatever's left.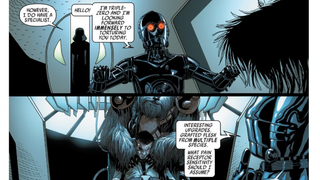 Triple Zero and BT-1 (Darth Vader comic)
Just one of many ways Kieron Gillen's run on the new Darth Vader comic takes a classic Star Wars trope and subverts it into something fresh, Triple Zero and BT-1 are far from your conventional protocol and astromech pairing. Killing and torturing hapless victims for the hell of it? Poor old C3PO and R2D2 would waddle/trundle a mile if these two ever walked on screen.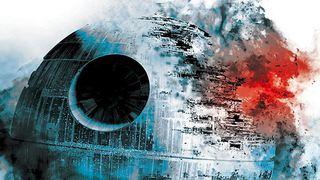 Sinjir Rath Velus (Aftermath novel)
Few characters offer as many layers and idiosyncrasies as Velus, and his rise from former Imperial loyalty officer to war criminal hunter for the New Republic has proven an instant favourite with fans new and old. And while he's still coming to terms with the atrocities he once committed in the Empire's name, he can take pride in being the saga's first openly gay character.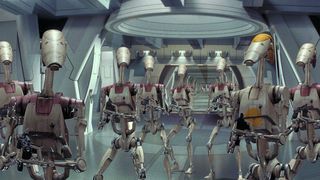 Mister Bones (Aftermath novel)
The Phantom Menace may have given us a far few canonical additions we'd rather forget, those loveable (and completely useless) B1 battle droids ("Roger, roger!") were a sure-fire plus. Serving as a far more effective combatant than his original design gave him credit for, heavily modified badass Mr Bones is the loyal bodyguard of young Anakin-esque techno kid Temmin Wexley and one of Aftermath's most memorable characters.