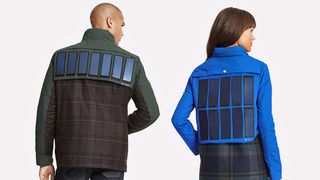 Welcome to the ultimate panel show
Solar power, like a lot of areas relating to renewable energy, can be a little disappointing.
The above clothing is designed to use the sun's rays to charge your tech. Well, that's a nice idea. However, despite being made by Tommy Hilfiger, a brand usually known for its snappy, urban, preppie style, the results are rather like a vaguely futuristic, workman's donkey jacket. Oh, and they cost $599 when they went on sale late last year. And they appear to no longer be on sale, so we're assuming they didn't fly off the shelves.
Things are changing, however, and to prove it, we've rounded up five of the most stylish and adventurous suckers of sunlight to cure your summertime lack-of-battery-power blues, from an e-bike to a tent.
Decent solar panels can provide a reasonable level of charge even in traditional British weather (ie: drizzle, clouds, greyness and cold temperatures.) In summer, they really come into their own, however. And look outside: it is summer! What are you waiting for?
If you're after further seasonal enjoyment during this brief respite from the cold and rain, we've got barbecues, tents, outdoor speakers, surf gear and more. Why not check them out while you can?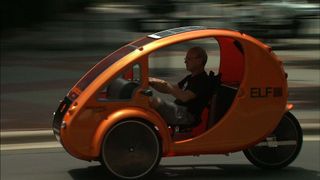 Organic Transit ELF
The ELF is one of the most daringly wacky solar powered, electric cars out there. A cross between a bike and a stripped down electric car and topped off by a 100-watt solar panel roof, the ELF is the ultimate environmentally friendly green machine.
You could say a cost of £3,000 upwards is excessive for essentially an oversized bike shaped like an egg. However with the average UK motorist paying £3500 a year on fuel, you could end up saving a heap of cash, if you can stand the ridicule.
The Organic ELF won't be breaking any land speed records anytime soon, with a 20mph top speed, but let's face it: in urban areas this won't be a problem. If the bike runs out of energy you can go old school and pedal it.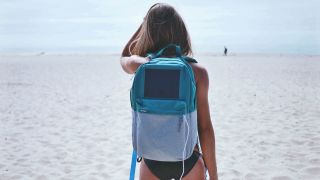 Birksun Backpack
Probably one of the most useful bits of solar tech on the list as it's the one that makes you look the least like a spaceman - you could almost pass for a "trendy" young "hipster" with this. The Birksun charger bag comes with a built in solar panel so you can charge any of your gadgets whilst walking around. That's extremely handy if you're travelling and know you won't be near a plug socket, for instance if you're in the Sahara, or Wales.
You can also have it custom embroidered if you like your rucksacks monogrammed with your initials or family crest.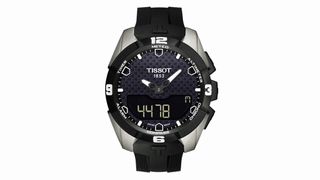 Tissot T-Touch Solar
A classic T-Touch (the original "smartwatch" in a way), with numerous functions including altimeter, compass, stopwatch, "weather forecasting", if you please and a whole lot more. So for instance, the compass setting sees the minute and hour hands whirring round to point you int he right direction. The functions are all accessed via its touch-sensitive sapphire crystal front panel.
The added extra here, obviously, is that it's solar-powered, as well as being waterproof to 100m. A few hours of sunshine keeps it running for months on end, Tissot assures us.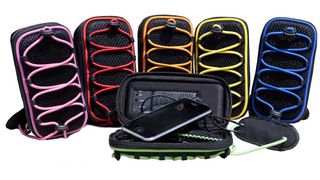 Goal Zero 2 Speaker
The Goal Zero Rock Out 2 solar rechargeable speaker is complete with a protective outer shell for outdoor use, Bluetooth pairing for streaming, and sets you up with a full ten hours of tunes on a single charge. Stay in the sun and theoretically, the music need never stop.Head here for a further choice of T3-sanctionedBluetooth speakers.
Goal Zero makes a whole range of solar-powered tech aimed at rugged, outdoorsy types.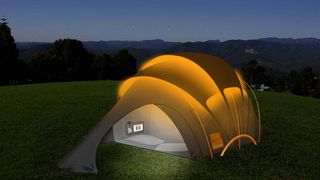 Kaleidoscope Orange Solar Tent
Ever been camping, felt the need to check your phone, but realised you no longer have any charge? This should no longer be a problem with the self-explanatorily named Orange Solar Tent, a solar-powered tent that is orange.
The OST gives a whole new meaning to the term "glamping" with three banks of solar cells and the capacity to sleep four people. The makers claim it can serve up enough power for a vendor's cart or sound system, making it a festival essential. You'll have to wait a while for this one, though - its Kickstarter campaign begins soon. Pencil it in for your visit to Glastonbury 2017…