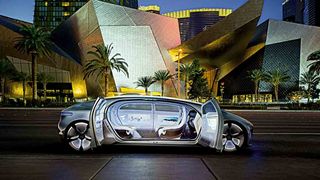 An introduction to the tech that's transforming cities
Today's cities are developing at a never-before-seen rate. In 1900, just three per cent of the global population lived in urban centres. By 2008, that number had reached 50 per cent.
Yet tech in this time has started to transform our cities to an extent that they are beginning to run themsleves.
T3 Magazine reveleals the top five technologies which are revoloutionising our lives today, so read on to find out more....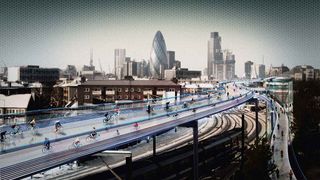 1. Super cycle highways
With enviromental problems across the world there's a greater emphasis on cycling and walking.
Paris is already leading the charge here. In April this year, it revealed plans to spend €150million on cycling infrastructure in order to become the leading biking city in the world by 2020.
Norman Foster's designs for futuristic 'SkyCycle' bikeways running above the capital's train lines caused a stir when they were revealed last year. Meanwhile, work is currently under way on new north-to-south and east-to-west cycle superhighways, segregated from traffic to provide a safer experience for cyclists.
It all plays into a greener vision of the future city. "Cities will be much cleaner places to live in the next few decades," says Wallman, futurist and author of the book Stuffocation. Cycling is obviously set to play a big role in this too – but then, so is the ultimate symbol of futuristic transport, the self–driving car.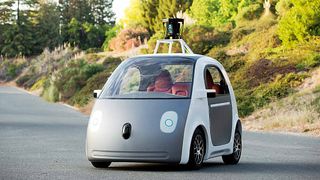 2. Smarter and more efficient cars
The potential to change how we drive in cities – and the impact on air quality, seeing as these cars are powered by electricity rather than fossil fuels – is huge. "I think that once there are a few on the road, it will accelerate quickly," says Dr Ian Pearson, of future-technology, marketing and strategy consultant Futurizon.
"We'll see the beginnings of replacing public transport with self-driving cars." This, says Pearson, could be especially true in newly built towns and cities, many of which are likely to appear in the UK as the demand for housing continues to soar.
It all means that owning a car in a future city will not only be unnecessary, but also forbidden. "In cities, you will not be allowed to drive a car," says James Wallman. "Driverless cars will lead the way; there'll be far fewer accidents and far less pollution." With such vehicles being on the road at all times, it would open up new space for development.
"You wouldn't have to search for parking; you'd just leave it and it would go off and help someone else to get where they're going," says Urmson. "Imagine cities where parking garages aren't there, where that land has been turned into homes or turned into parks."
Google's driverless motors are already on the streets of San Francisco, and are set to come to the UK this summer. Auto-parts maker Delphi's model recently drove from the city to New York. While there was a human in the car in case of emergency, 99 per cent of the trip was completed in automated mode.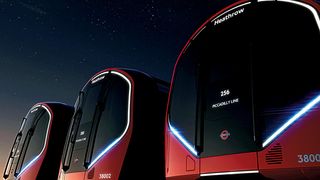 3. Autonomous trains
Transport for London last year showcased its new Tube trains, which will
 be able to run without a driver. The carriages are set to come into service by the mid 2020s.
Much like London, the Dubai Metro, Tokyo's Yurikamome and parts of the metro networks in Paris and Barcelona are embracing completely driverless systems, with trains running automatically with no onboard staff.
All the operations of these public transport systems are overseen by a vast array of remote technologies, from CCTV to automatic detection systems. There would be no turning up to work late, and no more strikes.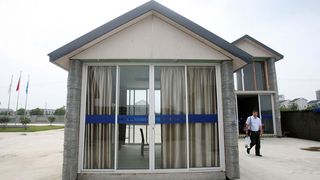 4. 3D printed building will grow from nothing
3D printing that is one of the most exciting areas in house-building right now. In 2014, Chinese 3D-printing construction firm WinSun revealed that it had printed ten houses in just 24 hours.
In January of this year, it showed off a five-storey apartment block in the eastern city of Suzhou. It made the parts in its factory before assembling them on-site, giving a vision of how buildings could be constructed in future cities.
According to WinSun, it could mean building times come down by up to 70 per cent, with a 60 per cent drop in waste. It's not just smart, it's environmentally friendly too. "If you can print locally, it solves problems," says Pearson.
"Today, 3D printing is expensive. It has a long way to go before it changes the world, but it does have a lot of potential. There are a lot of real benefits."The reduction
in waste and labour costs is set to herald
a building revolution, and could, in theory, reduce house prices.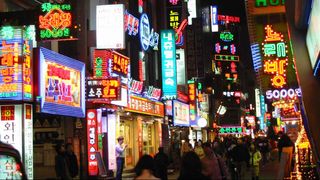 5. Seoul: The future city that's already here
Colin Marshall, Notebook On Cities And Culture podcaster, says, "If you look at the West in general's ideal of a future city, I'd say that Seoul captures it through the sheer speed of its development.
"In just 40 or 50 years after the Korean War, the city went from nothing to everything. This goes especially for its infrastructure: first, look at the amenities of the subway — its extensiveness, its frequency, its climate control, its mobile and internet connectivity, the robust economy operating in its stations, the fact that it has toilets — then look at how quickly they've built it.
"South Korea, unlike the US and England, never lost its focus on creating a future city. In fact, one could argue that the country has almost concentrated too much of its money, energy and population on rebuilding Seoul.
"But it still serves as an example of what Western cities could be if their redevelopment continues apace. Seoul's built environment exhibits so much change. If you consider constant change to be one of the necessary conditions of cityhood — and I do — then Seoul achieves it many times over with its very nature."