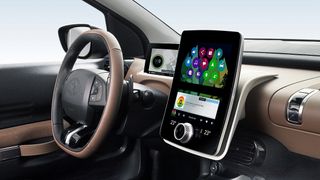 Intelligent Transport Systems World Congress
You've may not have heard of the Intelligent Transport Systems World Congress, and I can't say I blame you. But while the annual gathering of vehicular tech brands isn't exactly the sexiest event on the calendar, there are always things that are worthy of attention.
Bordeaux played host this year and the halls of the town's Convention Centre were bedecked with shiny displays filled with complicated looking semiconductors and the latest microchips. The really interesting stuff, however, could be seen and heard on the roads surrounding the dingy lecture theatres.
The conference hints at what the future holds for intelligent transport, which means the latest on autonomous driving, an insight into sci-fi inspired smart cities and pioneering peeks at the next generation infotainment systems.
Here's what we learnt in between glugs of quaffable red wine and mouthfuls of robustcheese…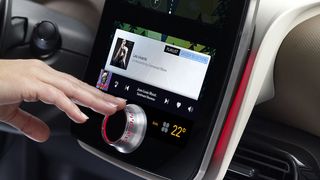 Continental doesn't just make tyres
Au contraire. In fact, the tyre manufacturer purchased part of Siemens automotive and Phillips a few years back and is in working partnership with Technicolor to develop and build the next generation infotainment system.
I was shown around an early version that had been installed in a Citroen C4 Cactus and came away mightily impressed. The system, dubbed Holistic Connectivity, features two pin-sharp displays that can be prodded, swiped or shouted at.
Here's the scenario: you're a businessman arriving from the airport to pick up a rental car that has the tech installed. You pull out your smartphone that holds the digital key, you approach the car and it unlocks and opens the boot because it knows you have luggage.
Your media - Spotify, Deezer and social media services, specifically - are ported over to the touchscreen display from your smartphone and a creepily human voice greets you after a quick facial recognition scan to check you really are the permitted driver.
Your favourite destinations are offered by the satnav and you can either touch to accept or use the brilliant voice recognition kit.
The Holistic Connectivity software will then create a digital road book of the upcoming journey, so local points of interest are highlighted with the option to navigate directly to them or pull up more information from the web.
Continental's system is constantly connected and its HTML 5.0 software allows you to plug into a plethora of connected devices in the home. For example, the car can turn on your smart central heating system when you're half a mile away or the garage door can magically open as you approach.
Better still, the on-board video on demand service has been designed for the upcoming days of autonomous driving. So, if you don't quite finish that episode of Game of Thrones: Season 57 on your way home from work, you can swipe it over to your smart TV and carry on watching.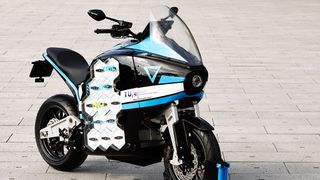 This electric motorcycle will circumnavigate the globe
Students from the University of Eindhoven have been busy creating the Storm Pulse, an all-electric motorcycle that will be traveling around the world in 80 days next year.
The smart adventurer-style bike uses battery packs that can easily be swapped so riders don't have to wait around for the system to be topped up via a conventional charger.
According to its makers, the Pulse can accelerate from 0-60mph in under five seconds and the battery packs offer around 236 miles of solid riding before they need to be replenished.
This is partly thanks to a neat gearbox that automatically adjusts at cruising speeds so it offers the most efficient performance on the open road.
Students from the university want to prove to the world that electric vehicles can travel long distances, with the modular battery tech helping to resolve the issue of range anxiety that plagues many electric vehicles.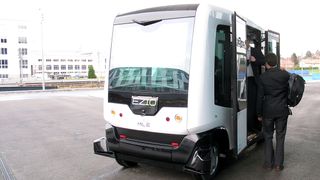 Autonomous pods will take the world by storm
We're currently trialling a couple of autonomous pod projects here in the UK, with the LUTZ Pathfinder pods taking to pedestrianised parts of Milton Keynes and autonomous golf buggies soon to feature in Greenwich.
But shared driverless transportation is making big steps in the rest of Europe, with Easy Mile, maker of the EZ10 autonomous bus, claiming that interest in robo-bus-drivers is now sky high.
The EZ10 has been designed to cover the short distance from a main hub to the final destination, rather than take to the open road. This means that airports, large car parks, university campuses and pedestrianised zones can benefit from a driverless, zero emissions vehicle that takes the strain out of walking.
The bus itself has no steering wheel or a dedicated front or back so it can easily change direction without needing to turn. It's also compatible with smartphones, so users can summon an EZ10 by simply pressing a button on an app. It's not the sexiest vehicle ever, it must be said.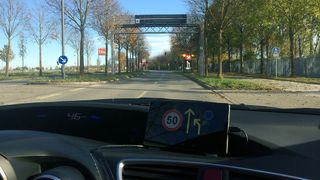 …And there's chips with everything
Clearly, the overarching trend here is microchips and soon, they'll feature not just in every car but also every piece of road furniture in the developed world.
Semiconductor manufacturer NXP is at the very forefront of this tech, and demoed a vehicle that could talk to its surroundings.
The idea is that information from vehicles, road furniture and the road itself is shared over a high-speed Wi-Fi network, so there is no delay in the messages, meaning the system is safer than anything that runs over the mobile network.
NXP is working with Siemens to produce smart traffic systems, traffic lights and future roads that contain this tech. By 2017, we could see traffic lights that can sense the presence of an emergency vehicle and react accordingly, zebra crossings that warn drivers when children or vulnerable pedestrians are using them and roads that can sense adverse weather and automatically slow traffic down.
Similarly, a car's on-board infotainment system could receive signals from an NXP-chipped vehicle that's broken down and warn the driver well in advance. Lars Reger, CTO of NXP, says his system has been proven to work at a distance of nearly 2km, exceeding what cameras or sensors could do.
"The technology will help us build safer and smarter cities in the future," explains Reger. "It also paves the way for self-driving cars that can interact with their surroundings instantly without the need for cameras and sensors. With these chips, vehicles gain almost psychic abilities and can see dangers long before any human or camera could."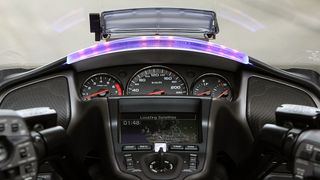 Honda's future scooters are cool... and safe
Honda is jumping in on the whole Vehicle-to-X fad too; with future scooters packing microchip technology that can interact with the environment and sense dangers well in advance.
The concept on display this year relies on other vehicles and road furniture to feature the same sort of NFC chip tech but once installed, it will sense road works ahead, poor driving conditions and even a fast approaching car. The rider gets a warning well in advance via a flashing light display near the instrument binnacles.
The next phase is to add autonomous driving features to make the system even safer. So, for example, if a Honda car fitted with the tech approaches a busy junction at speed and senses that vulnerable scooter user is approaching, it will automatically apply the brakes in the car or on the scooter to avoid an accident.
At the moment, the interface is just a bunch of irritating flashing blocks but future versions will display bespoke warnings on a cool LCD screen (fog approaching, road works, broken down car ahead etc.) or interact with the next generation of smart crash helmets and visors, such as the Skully AR-1.