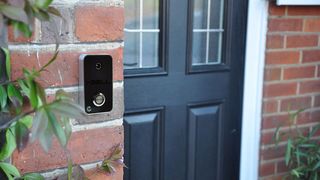 Introduction
Tech can do many things, however right now, one of the things it can't do is stop the ageing process. What it can do though is help you out during those twilight years. It can help you stay in touch with family, pop down to the local store to buy your copy of Saga magazine, or prevent you from being unwantedly disturbed by cold callers during Countdown. As such, here are 10 of the best gadgets to own when you qualify for a bus pass.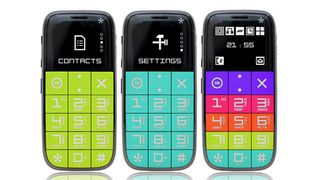 Just5 CP10S mobile phone
When it comes to technology designed with the senior citizen in mind, there are few factors as important as a means of contacting the outside world. Thing is, most modern mobile phones are often so obsessed with being smart they're often too obtuse and unintuitive for older users. So it's comforting to learn that some companies are designing phones that drop out all those unnecessary features in favour of an easy-to-use experience.
The CP10S from Just5 is one such device. In terms of performance, it would still look dated in 1999, but that doesn't matter one jot. It has giant buttons that are colour coded to make them easier to see and use, a nice loud speaker and a super handy SOS button on the back.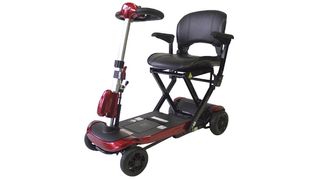 Mobility Genie Automatic Folding Scooter
Now we've got communications sorted with the CP10S, now onto another really important area - transportation. Not every pensioner needs help with mobility, but for those that do, how about a scooter that's sturdy, reliable and… what a minute… folds down so you can store it? What black magic is this?
Yup, the Mobility Genie Automatic Folding Scooter folds down into an easy to store bundle, and, best of all, it can do it automatically with the help of a useful remote. It's lightweight (only 24.4 kg) so you're not going to have hurt yourself putting it away either. It's got an airline-friendly lithium-ion battery so it's not going to fail on you and it comes in a rather fetching crimson.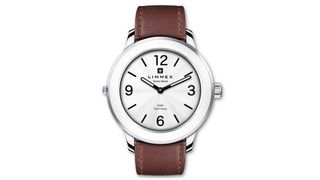 Centra Pulse Limmex Emergency Watch
In are older years, there's always the fear you might fall or fall ill without warning. But at the same time, who wants to wear a clumsy bracelet like we're stuck in a hospital wing? That's where smart watch-esque timepieces such as the Centra Pulse Limmex Emergency Watch come in. Designed to look exactly like a regular analogue watch, complete with a leather strap, this device is there to keep you connected to the right people in an emergency.
One touch of its face and you'll directly connected to a healthcare professional who can help keep you calm and notify the correct services, Each model in the range also has a GPS tracker, so should something happen and your family lose track of you, the Limmex Emergency Watch won't.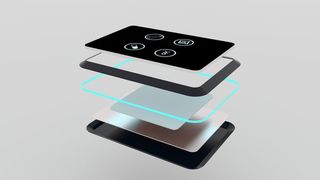 3Medis by Miguel Vaz
Medication is an incredibly important aspect of life for any elderly citizen, even those in the peak of health. Thing is, getting used to all those different pills at different times in different quantities can be hard to track - so that's why smart devices such as the 3Medis come in.
Conceived by designer Miguel Vaz, the 3Medis is all about tracking all your individual meds and alerting you at the right time so you don't forget to keep your health on track. For those who are hard of hearing, there's a really useful audio function that will tell you exactly what you need to take and how big the dosage is. It's touch-sensitive buttons are big and colourful so you'll definitely be able to use its simple four button interface.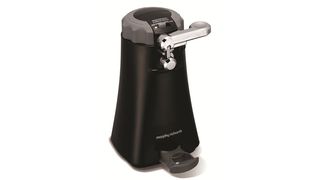 Morphy Richards Multi-Function Can Opener
We almost stumped for one of those bulbous, one-touch jar openers but we wanted something with more than just one function. A device that could sit in your kitchen and simply do all the work for you. And there was only one option that fit the bill - the mighty Morphy Richards Multi-Function Can Opener.
For those suffering from arthritis or other ligament issues in their hands, something as simple as removing plastic packaging or removing a jar lid can see like agony. With the help of this chunky yet sleek appliance, you just need to fit the jar or can into a small platform, press a button and watch the task taken care of in seconds.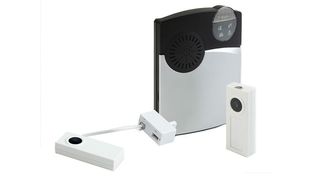 EchoChime300 ™ Door and Telephone Alert
As you get older, the sad fact is some of your senses might start to deteriorate. Thankfully, there's tech out there can help you feel empowered again by using your remaining senses. If you happen to be hard of hearing, something as simple as a call on your landline or a knock at the door can be incredibly easy to miss. So you're going to want a device such as the EchoChime 300.
It plugs directly into your landline phone and has a weather-proof button to affix to your front door. Should someone call your home phone number or press the button by your door, the device will begin a loud chime and start flashing with an LED to get your attention. Best of all, the main notification device is battery powered so you can carry it with you anywhere in your home.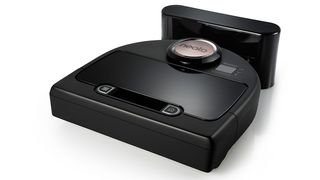 Neato Botvac Connected
It doesn't matter what age you are, we all like to have pride in our home. But that desire to keep everything spick and span everyday or every week can be tough when you're back, feet and fingers aren't quick what they used to be. You could invest in one of those vacuum cleaners designed specifically for older users or you could really take the weight of your shoulders with an automated robot helper.
No we've not strayed into Fallout 4 territory, rather the auto-cleaning type that keep your hardwood floors and carpets clean of all dirt you can't quite reach anymore. The Neato Botvac Connected is one of the best on the market. Not only is it easy to use and smart enough to clean every nook and cranny, you can also program it with your phone.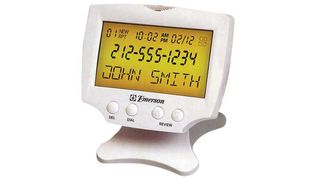 Emerson Talking Caller ID
As the years start to tick by, many older members of the society might find themselves more houseband than usual. As such, it's not uncommon that your trusty home phone will become one of your only main connections to the outside world. Sadly, not every call that comes chirping through are ones you want - especially the cold kind - so how about a device that announces the name of each caller ID so you can be sure before you pick up the receiver?
That's what the Talking Caller ID from First Street Online has a large backlit display and is perfect those who are hard of hearing of hard of sight. It plugs easily into your existing landline and it will help keep those annoying phone salesman at arm's length.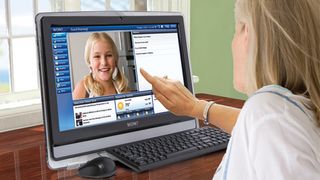 WOW! Computer™ for Seniors with 22-Inch Touchscreen Monitor
Come on, we couldn't do a techy list and not include at least one PC or laptop device - we are T3 after all! This one has been specifically designed with seniors in mind, so you get a nice bright and crisp 22-inch monitor with everything built in to the one device. That way you don't have to take up loads of space with a big tower.
Said display is a touchscreen and it has a bespoke operating system designed for quick and easy magnification and big buttons that hotlink all those important functions together including email and web surfing. There's even a webcam so you can video call with friend and family. It's not the most powerful device in the world, but it does its simple tasks to a tee.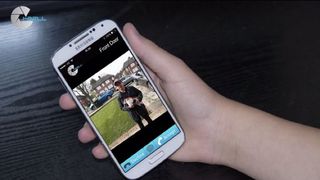 i-Bell video doorbell
Security at home is an important issue for anyone, but it's something that feels all the more pertinent when you're into your twilight years. Spending more time at home means potentially more unwanted callers and whether you've got a chain on the door or not, even approach the door can seem intimidating.
That's why you need a smart doorbell such as the i-Bell. The small device, which fits onto your doorframe like a regular bell, has a in-built camera that sends a live feed to your smartphone or tablet. You can answer the door from your armchair without ever opening it, send callers away with a message or simply choose not to answer. Confidence restored!]