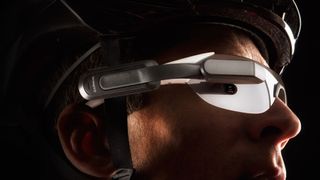 Introduction
Cycling is cool again - or at least damn convenient. Last year, the number of cyclists in London hit its highest ever level, will cyclists making 23 million journeys in the capital a year. But this isn't to say that cycling is easy or necessarily pleasant. But luckily, there are plenty of hi-tech options for making getting on the bike that little bit easier. Here's ten apps and gadgets to help make yourself a better cyclist.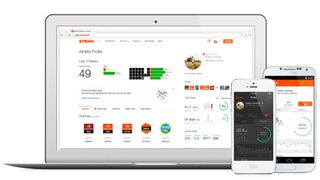 Strava
If you want to push yourself when cycling, then the Strava app is a great way to measure it. It will not just log your cycling trips but will also pit you against friends and strangers in a virtual race. Strava divides up the world into different mini race tracks, and the game is to try to beat your time on each.
For example, if your commute every day takes you over Waterloo Bridge, it will remember how long it took you to cross it - and will compare against previous crossings of the same bridge, so you can track your improvements.
Even if you're not hyper-competitive, the app is still useful, as you're also able to review previous journeys and see not just where you traveled, but the gradient of the road too - so you can figure out why you feel so inexplicably exhausted, and optimise your journey to avoid massive (often hidden) hills in the future.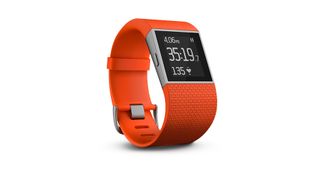 Fitbit Surge
If you're more interested in tracking yourself rather than your bike, pick up a Fitbit Surge. Yes, it'll track your time and average speed - but it will also grab your heart rate and calories burnt. As it also functions as a normal Fitbit, complete with pedometer and calorie tracking, it will let you see how your ride is fitting into the rest of your day too.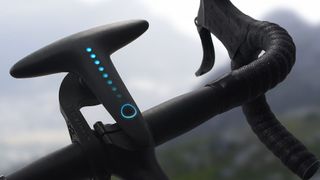 Hammerhead
One of the most annoying things about cycling is having to stop and pull out your phone when cycling somewhere unfamiliar. But this is where Hammerhead can help.
It connects to your phone via bluetooth and mounts on the centre of your handlebars - and provides a very simply light-based system to direct you to your destination. The battery should last for ten hours, and the company says the lights remain visible even during the day. But perhaps most crucially, it enables you to keep your eyes on the road, and should help you more smoothly glide through your journey, without any annoying stop-starts - which is sure to please other road users too.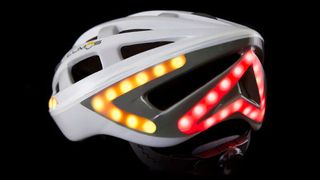 Lumos Helmet
Everyone who cycles knows that the road is really a warzone. It's us versus the motorists. So how can we stay safe?
The Lumos helmet should at least help a little as it'll give drivers a heads up on what you're planning by turning your head into an indicator. The red light (actually 15 super bright LEDs) on the back will flash - but if built in accelerometers detect that you're slowing down it'll turn solid red. There's also turning indicators on the helmet, which are wirelessly controlled by buttons you can mount on your handlebars.
The company says that you should get around 3 hours charge out of each usage - which isn't great, but if you have a short commute it means you'll probably only have to charge up once per week.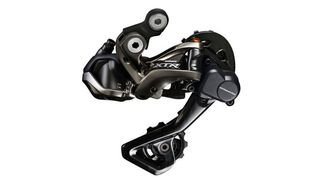 Shimano Di2 Electronic Groupsets
Mechanical gears are so last century - electronic groupsets are the next big thing. Now it's possible to shift gears with a motor controlled by levers on the handlebars - which feel more like mouse clicks to press.
The true believers say that there are a number of advantages over traditional systems, such as quicker gear shifts, greater reliability, greater customisation and less wear and tear on your bike. The only downside is that the new system requires batteries to operate - though you should be able to get around 1000 miles out of them before needing to recharge.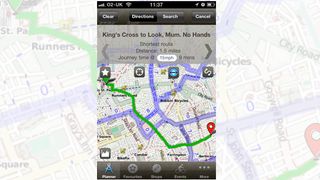 Bike Hub
If you want an all-in-one app for your phone, Bike Hub can do pretty much everything you need while on two wheels. The most important feature is the Bike GPS, which can plot routes for you that are optimised for cycling rather than driving (with the ability to specify whether you want the quietest route or the fastest, for example). And you can even have it automatically plot circular rides for when you want to get out and burn some calories.
And if you get a puncture, there's no need to worry as the app also includes a database of bike shops and will handily direct you to the nearest one.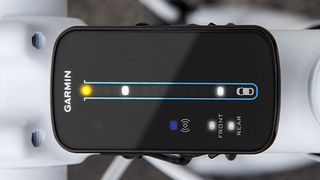 Varia Radar & Varia Vision
If only bikes had a rear view mirror, it would make life so much easier. But in lieu of a windscreen to hang a mirror from, Garmin has the next best thing: The Varia Rear Radar, which will scan the road up to 140m behind, and will display on a device mounted in front of you the state of the traffic behind - along with how fast it is moving.
And if you have money to burn, it also works with the recently announced Varia Vision. This is a pair of augmented reality glasses (a bit like Google Glass) which will display data from the Radar, as well as other information pertinent to your ride.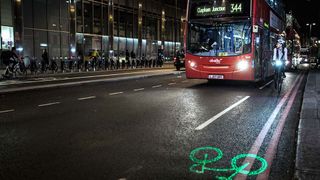 Blaze Laser Light
The most dangerous place to be on a bike is in a driver's blind-spot. But brilliantly, one company has figured out the solution: LASERS. The Blaze Laser Light is no normal light. Rather than just bathe the road ahead in indistinguishable white light, it instead projects using a green laser a bicycle symbol, a couple of meters ahead of your bike.
This means that when drivers glance to their left, just before they cut you up they should see a symbol warning them what is coming up behind. It's a super-simple idea, and it is one that is even being tested by Transport for London on it's cyclehire bikes. Don't be surprised if we soon start seeing a lot of more them around.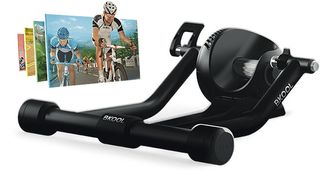 Bkool Smart Pro and Simulator
If you want to keep training but don't fancy going out in the rain, the BKool Smart Pro Trainer lets you mount your bike and cycle as though it was an exercise bike. It is capable of simulating inertia and different types of terrain to give a realistic experience. But that's not all.
If you hook it up with your tablet or computer, you can use the Trainer to cycle on a simulator game - which will translate your furious pedals into movement in a virtual race. You can race other people online - and the game includes recreations of a number of real tracks.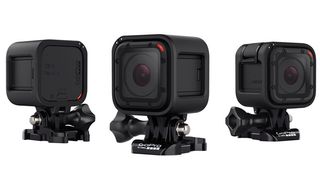 GoPro Hero4 Session
And finally… though you can use all of the above gadgets and apps to improve your cycling experience, sometimes it goes a bit wrong. So perhaps the best thing to do is to buy a camera to make your case to the insurance company.
The GoPro Hero 4 Session is the smallest GoPro so far, and is only around £150. It can shoot in 1080p and 60fps, and can also take stills at 8MP. So you'll know that when you eventually upload it to YouTube, at least the picture quality will be pretty good.
It is also waterproof (up to 10m, in case you fancy taking your bike for a swim), and also has bluetooth and wifi built in to make viewing your footage nice and easy.