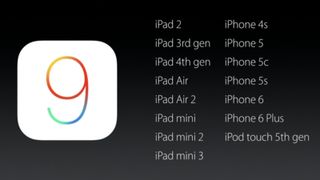 iOS 9 is available to download
Apple's iOS 9 is available to download today. Most are little tweaks all over the place but it's all makes for gradual and interesting improvements to the user experience.
Although it's not the complete overhaul we saw with iOS 8, it's still a great step in the right direction with improvements for Siri and even some brand new apps added in.
The best way to show it off is with pictures so we've grabbed some of the best images from Apple's iOS 9 launch presentation to show off the new features. Click on through to find out the highlights.
Also read:iOS 9: everything you need to know about Apple's latest iPhone and iPad OS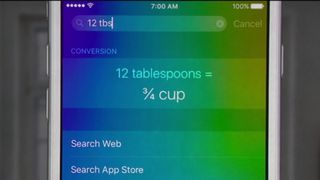 Better search
Siri has a vastly improved search functionality and will now tailor it to you and your previous iPhone usage. Swipe left on the homescreen and enter the Search menu, like you've done for quite a while, and there will be recommended apps, contacts and news content.
Now the search terms you put in the box up the top will come back with even more intuitiveanswers than ever before. An example shown in the keynote included a quick conversion of 12 tablespoons to three quarters of a cup. It's thought these new quick search results will come up for a variety of different searches, much like Google does.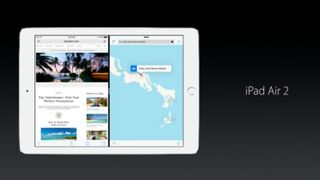 Split view
If you're using an iPad Air 2 you'll be able to use a new feature called Split View. It allows for two apps to be run side by side and there's a toggle bar in the center that you can slide across to give yourself a different amount of the screen for either app.
The feature has been a long time coming, a similar thing has been on other tablets for quite some time, but now it's here it's greatly appreciated as it makes multitasking easier than ever.
Sadly it's only available on the iPad Air 2 at the moment, presumably as it'll take quite a bit computing power to be able to do it.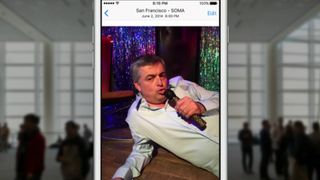 Improved battery
There's a new battery mode coming within iOS 9. A low battery mode has been available on Android for quite a while now but Apple says if you activate this version on an iPhone it's set to give you an extra three hours of battery to play with.
It'll be a great help for those who need to save battery toward the end of a day. As for the picture, I apoligise. Apple didn't show off its new battery saving mode so we used a photo of Eddy Cue doing karaoke instead.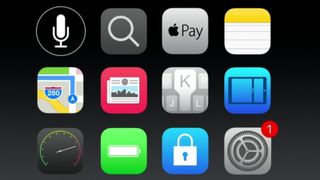 Easier to download
Apple's finally sorted out that really annoying update bug that means when you're downloading the latest iOS you need a load more room. Before you'd need up to 4.6GB of space on your device to download the new update, something a lot of people - especially those with a 16GB iPhone - weren't able to do.
This time around you'll only need 1.3GB of storage space to download it. It's still quite a bit of free space but at least it's a little easier to get to.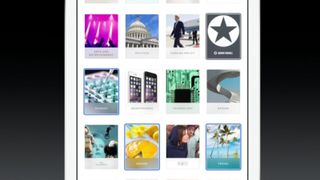 Apple News
A new app called News is joining the Apple roster. It's a personalised news service that allows publishers to create interesting content directly before your eyes.
It's a little like Flipboard and Apple has partnered with publishers such as GQ, Wired, The New York Times and ESPN to give this new content a shot.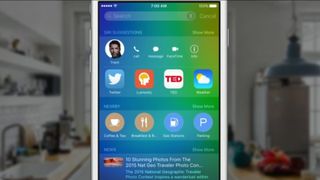 Proactive assistant
Another element of Siri is what Apple has termed the "proactive assistant" meaning it'll read parts of your daily life and apply them into features on your iPhone.
If you're getting ready for a workout and the phone knows you do this regularly, it'll throw up the Now Playing list in the lock screen.
Your music will be there ready and waiting. But if you then enter your car and connect up to Car Play it'll switch to an audio book. It's a neat idea but we don't know if it'll be as smart as Apple are claiming.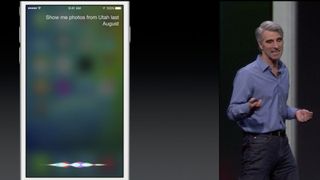 Updated Siri
Siri has become 40% more efficient in the last year or so and Apple has managed to reduce the average mistaken word rate down to 5%, but there are still even more improvements to be implemented.
Siri will soon give you improved search options that will bring up apps depending on the time of day. If you roll over and wake up in the morning an app you regularly use at that time will be sat there ready and waiting for you.
Plus if you've just downloaded an app and haven't opened it yet, it'll appear in this list to give you a reminder it's ready and waiting.