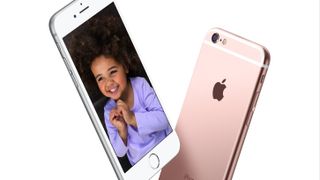 iOS 9.2 - all the new features
You've just heard that Apple is bringing out a new version of iOS, and now you can't sleep, eat or think about anything else until you learn about what's coming down the line.
Apple has quietly released the latest update to iOS, the iPhone and iPad operating system. Version 9.2 brings with it a handful of new featuers along with some crucial bug fixes. To get it - simply head into settings on your device, and go to the "software update" section, where you'll be prompted to download and install it.
But what exactly do you have waiting for you? Here's a rundown of the new features.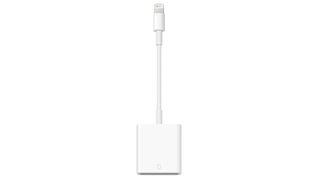 SD card support
Intriguingly, Apple has added support for a couple of camera accessories to iPhone for the first time with the update.
Now your iPhone can use either the Lightning to USB adapter or Lightning to SD card adapter to import photos taken on other devices - such as fancier DSLR cameras. Perfect for if you need to share your snaps in haste.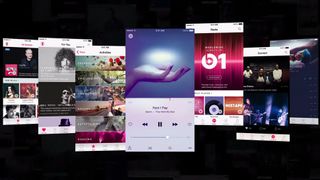 Apple Music
Apple has added a number of improvements that should make its new streaming service easier to use. Now you can choose to create a new playlist when adding a song to a playlist (so no need to do it beforehand), and the playlist you edited most recently will appear at the top of the list, saving you the need to scroll.
If you have tracks uploaded through iTunes Match into your iCloud Music Library, you can now also download them to your phone by tapping the iCloud button, and there will also be an indicator to show which tracks you have downloaded - great for offline listening.
And for any classical music culture vultures, you can now browse classical music by composer, performer or the work performed.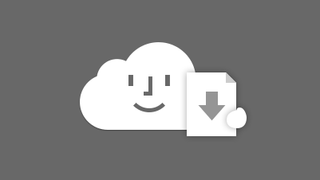 Mail Drop
Ever needed to send a particularly large attachment that your email can't handle? Apple has cut out the middleman with this new feature, which if you attach a file that is too large to send by conventional means will be automatically uploaded to your iCloud account (up to 5GB).
If the receiver is also using one of Apple's mail clients, they will be able to download it as if it were a normal attachment - and if not, they will instead see a weblink they can hit to go and download the file. Just like Dropbox.
The feature has been available on OS X since the release of
El Capitan
- and the 9.2 upgrade brings the same functionality to iOS.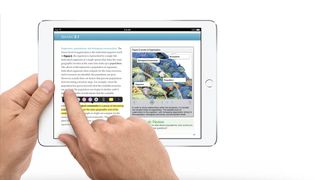 iBooks
Better late than never, Apple has figured out how to best make use of 3D Touch in its ereader app. Obviously for it to work you'll need an iPhone 6S or 6S Plus.
Using 3D Touch, you can "peek" and "pop" pages in a book from a table of contents, your notes, bookmarks or search results inside a book. This should make it much easier to skim through a book looking for that crucial passage you need.
You can now also listen to audiobooks while browsing your library - perfect if you have restless fingers.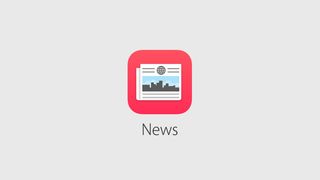 Apple News
Apple News launched with iOS9 and was the company's attempt at making keeping up with the news easier to keep up with… or an attempt to silence potentially critical publishers by controlling their distribution… depending on whether you believe the conspiracy theories.
Either way, helpfully, Apple has added a new "Top Stories" section to its Apple News app (which itself is still only available in the
US
,
UK
and
Australia
).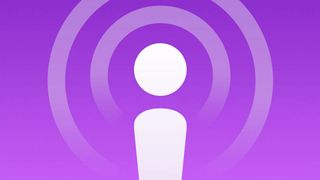 Bug Fixes
As with any software update, there's also an extensive list of bug fixes, which we've included from the official release notes below.
Perhaps the best news there is that hopefully this will fix the strange issue with the official Apple podcast app, which will drain your battery if left running in the background.
Improved stability of Safari
Improved stability of Podcasts
Fixing an issue that caused mail attachments to be inaccessible for some users with POP email accounts
Resolving an issue for some users that caused attachments to overlap text in mail
Fixing an issue where Live Photos could have turned off after restoring from a previous iCloud backup
Addressing an issue that could cause search in Contacts to display no results
Resolving an issue that could have prevented Calendar from displaying all seven days in week view
Fixing an issue where Camera screen on iPad could be black when attempting to capture video
Addressing an issue that could cause instability in the Activity app when viewing the day of Daylight Savings Time transition
Fixing an issue that could prevent data from appearing in Health
Fixing an issue that could prevent Wallet updates and Lock screen alerts from displaying
Addressing an issue where updating iOS could prevent an alarm from going off
Fixing an issue where some users were unable to login to Find my iPhone
Fixing an issue that prevented some manual iCloud Backups from completing
Addressing an issue where using the iPad keyboard could unintentionally trigger text selection mode.
Improved keyboard responsiveness when using Quick Reply
Improved punctuation input on the 10-key Chinese (Pinyin & Stroke) keyboards with new expanded view of punctuation symbols and better predictions
Fixing an issue on Cyrillic keyboards where caps lock would be enabled when typing in URL or email fields
Accessibility improvements
Fixing issues with VoiceOver when using Camera face detection
Adding support for VoiceOver to wake up the screen
Adding support for VoiceOver to invoke app switcher with 3D Touch gesture
Fixing an issue with Guided Access when trying to end phone calls
Improved functionality for Switch Control users when using 3D Touch
Fixing an issue with speech rate of Speak Screen
Siri support for Arabic (Saudi Arabia, United Arab Emirates)